A Guide to Self Care (for Caregivers)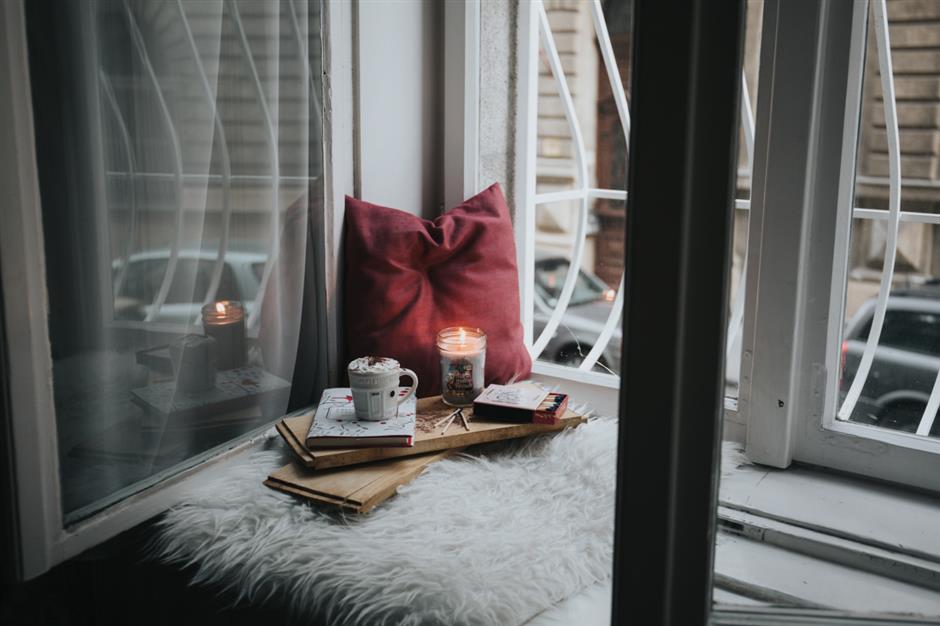 If you've ever ridden on an airplane you're probably familiar with the safety demonstrations they give at the beginning of each flight. One of the main points they go over is if there is a situation where the oxygen masks drop, you're told to always secure your own mask first, before helping others. Even if you're seated next to someone who is not immediately available to help themselves, you're still informed to make sure you're okay first.
This is a great metaphor for the necessity of caring for yourself before you care for others. This is especially true for caregivers. Often caregivers of any kind prioritize those they care for above themselves in most situations.
If you want to help others, you have to first help yourself.

The impact of being responsible for the health or happiness of another human can weigh heavy on you over time. Eventually, if you don't address your own needs, you won't be able to continue helping others. The question is, how do you know when it's time to step back and care for yourself?
If you begin to experience symptoms such as guilt, chronic exhaustion or physical ailments, a feeling of numbness and disconnect from others, anger, hypervigilance or overwhelming helplessness[1], then it's time to take care of yourself!
The first step in this process is recognizing that we are not supporting ourselves enough. This can also be the most difficult, due to the guilt surrounding those feelings. Once we realize we need care, there are some concrete actions we can take.
Before you reach a point where these symptoms consume you, try these strategies to prioritize your self-care so you can better care for others:
Stay present in the moment, instead of worrying about future situations.

Engage in your life by pursuing hobbies, sports or other things that bring you happiness outside of your profession.

Find others who are in similar situations and create a network of social support.

Avoid stimulants such as sugar, caffeine, and nicotine.

Exercise several times each week.

Take time every day to relax and be alone.

Unplug from your phone and other devices.

Avoid multitasking.

Start and end your day by

practicing gratitude.

Take breaks regularly. Know that it's okay to take vacation time or sick days when you need it.

Schedule specific time in your day for practicing self-care, like going for a mini walk or reading a few pages from the wellness book you're currently obsessed with.

Identify what in your life can be let go of and focus on the things that matter most.

Create a morning and nighttime routine that works for you and stick to it on a daily basis, using it as time for yourself.

Remove yourself from distractions and overthinking during meal times and use this period to recharge.
Working Against Gravity coaches support their clients in total health, not just nutrition, and help clients make long-term changes. Just like a nutrition plan needs to be sustainable in order to continue to provide benefit, caregivers need to ensure their continued health in order to keep caring for others. Once your own mask is secure, you can make sure everyone else is safe too.
References:
1. Lipsky, L. D., and Burk, C. (2009).

Trauma Stewardship: An everyday guide to caring for self while caring for others.

Oakland, CA: Berrett-Koehler.
Get a Taste of WAG
The WAG Crash Course is OPEN for enrollment. This 30-day course will teach you the ins and outs of macro tracking, building healthy lifestyle habits and sustaining results without restricting the foods you love. Get personalized macros from a WAG Coach, join the members-only Facebook Group and participate in quarterly Live Q&A sessions with WAG Coaches.
Posted by Team WAG
Working Against Gravity was established in 2014. Our nutrition coaches work one-on-one with clients to build custom programs that fit their needs. Our goal is to help each client discover a program that makes sense for them and produces lasting results, helping them develop a positive relationship with food—and themselves—along the way.
Latest Posts: