What is included in your weight loss meal plan
$
99.99
One Time Payment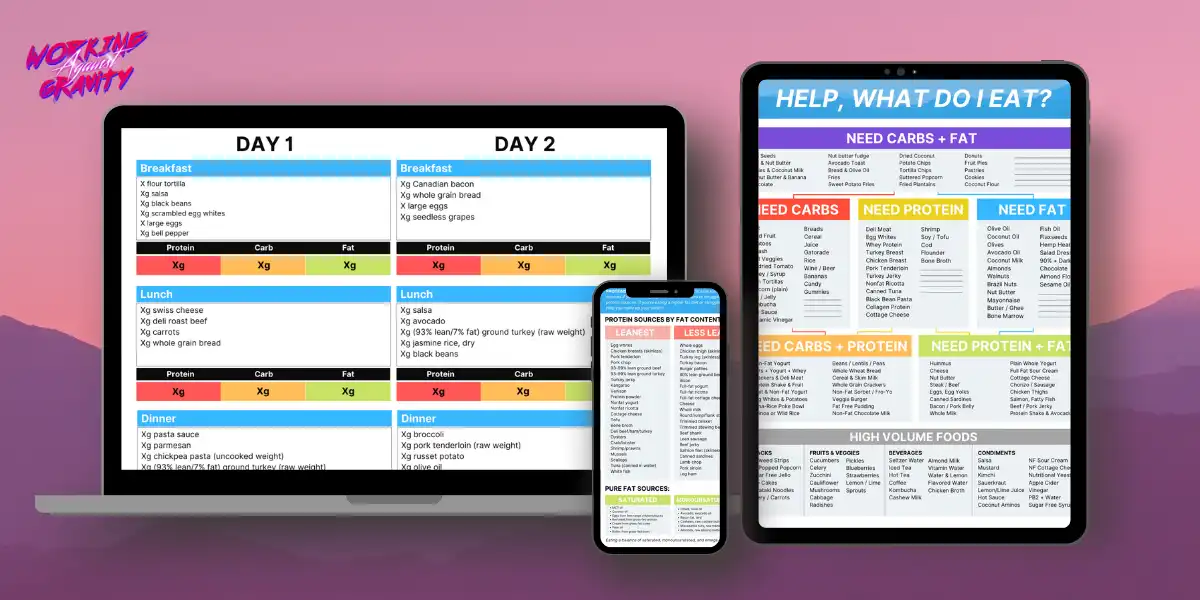 How-To Guide
Learn how to use your plan and accurately measure progress so you can confidently move from one Diet Phase to the next as you lose weight.
Phase 1 Meal Plan
Your initial meal plan takes gender and starting weight into account and, when followed consistently, puts your body in a deficit that encourages weight loss while holding onto lean muscle. We'll provide a full week of meals to mix, match and repeat until you no longer see progress at this calorie intake.
Phase 2 Meal Plan
Once you hit a plateau with your Step 1 Meal Plan, it is time to move onto Step 2. In your second cut, calories decrease and your seven new days of meals stay similar enough that you can stick with the routine you've created without getting bored of your foods.
Phase 3 Meal Plan
In your last cut, calories decrease again to ensure continued weight loss. We'll provide seven more days of meals to mix, match and repeat.
Expansive Food Lists
Use hundreds of food suggestions (broken down by food group) to build food awareness and make swaps to your plan if and when necessary.
WAG Nutrition Guide EBook
If you're new to tracking macros, this ebook will help you learn more about the role carbs, proteins, and fats play in your body and your health.
For Current WAG Members
Meal plans personalized to your coach-prescribed macros, food preferences, and specific goals are offered for a discounted price on an à-la-carte basis and with our Nutrition Coaching Plus membership. Purchase your meal plan in Seismic or reach out to your coach for more information. If you are not a WAG member but want to learn more about our membership options, click here.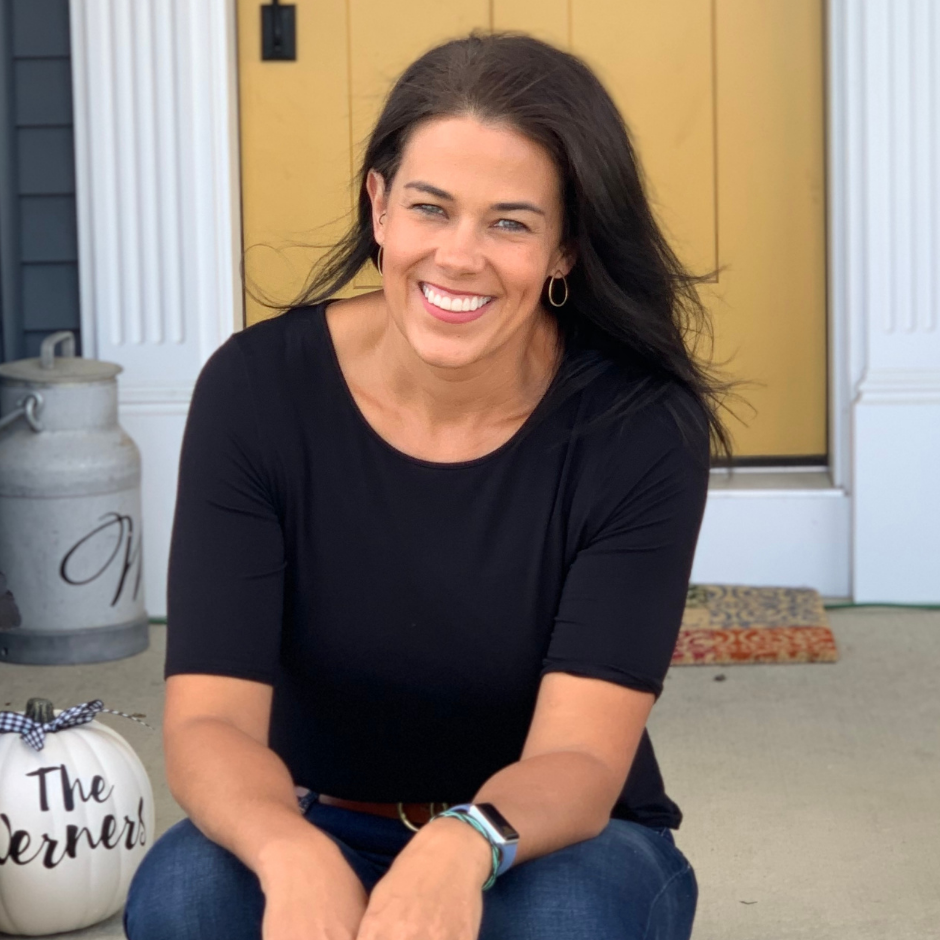 Brittany Werner
Brittany received her Master's in Science in Dietetics and Human Nutrition from Marshall University and is the Director of Coaching at WAG. She is an Accredited Registered Dietitian (RDN), CrossFit coach, and has a multitude of other accolades and certifications. Brittany lives in Pennsylvania with her three daughters.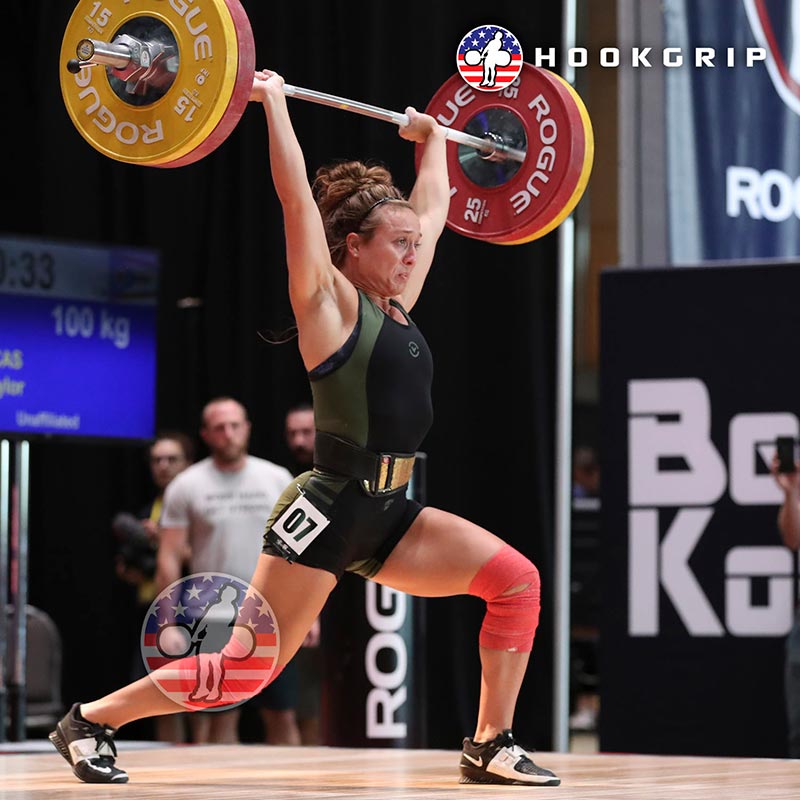 Taylor Lucas
Taylor received her Certificate in Nutrition & Dietetics from the University of Northern Colorado and is an Accredited Dietitian Nutritionist (RDN). She has had a passion for all things fitness and nutrition from a young age and competes in Olympic weightlifting on the national stage.
Alex Oskian
After completing a bachelor's degree in nutrition, Alex pursued a Master's degree in Exercise Science and is now an Accredited Registered Dietitian (RDN). She is an avid CrossFitter and has multiple podium finishes in various competitions.
FAQ
I live outside of the United States. Are the foods in your meal plans available where I live?
Yes! Our meal plans include mostly whole foods and widely available options instead of specific brands.
Can you customize the meal plans for my food preferences (i.e. vegetarian, paleo, gluten free)?
Our weight loss meal plans cannot be customized to your exact preferences. That being said, we provide an extensive list of foods you can swap in and out of your plan while staying close to the prescribed macro and calorie amounts. This allows you to work around food allergies and preferences while following your meal plan and seeing progress.
*Fully customized meal plans are available as an add-on for all WAG members, and an initial customized meal plan is included in our Nutrition Coaching Plus Membership—these meal plans are personalized to your macros, goals, and food preferences.
Do I need to track my food with my meal plan?
You don't! You can follow your meal plan using just your food scale. That being said, tracking your food with an app like MacrosFirst is a skill that will help you continue making progress post-meal plan.
*Our Nutrition Coaching Plus membership includes 50% off a yearly macros first premium subscription.
What equipment do I need?
To make the very most of your weight loss meal plan, you'll need a food scale, body weight scale, tape measure, and your phone. We'll teach you how to accurately measure progress using different body composition metrics (weight, pictures, and measurements). You'll use your food scale to measure portion sizes and ensure you stick to your plan.
How many times can I request a new meal plan?
WAG Weight Loss Meal Plans are designed to use for as long as you see progress and enjoy your meals. If you accurately track body measurements and stay consistent with your meal plan, you won't need to move from one Phase to the next until progress stops for 2+ weeks.
If you want to continue losing weight with a Dietitian-written plan after you've finished Phase 3 of your plan, you can purchase another plan based on your new starting weight, but if you want personalized macros and regular support, a monthly membership is the way to go!
Who are meal plans best for?
Meal plans are perfect for anyone who wants to lose weight and doesn't have any super-specific performance goals. If you are a high-level athlete or have very time-bound weight loss goals, we recommend getting more personalized support from a Working Against Gravity coach. 
Our Nutrition Coaching Plus membership includes a seven-day personalized meal plan based on your coach-prescribed macros, and food preferences. This membership also includes monthly video calls, weekly check-ins, unlimited messages, and more, so you can optimize your performance and recovery with an experienced coach.
What if I want more personalized support?
Meal plans are a great way to get to build food awareness, make your meal choices quick and easy, and start working towards your goals. But meal plans are not a long-term nutrition solution—what happens when the grocery store is out of the food you're prescribed, a special occasion pops up, or you forget your prepped lunch at home?
If you're craving more in-depth, ongoing support, learn more about WAG membership options HERE.
I have a medical condition, can I still get a meal plan?
You should always consult your physician before starting a new diet. Our meal plans cannot and should not be used to treat any medical conditions. If you're unsure of whether or not this applies to you, send an email to info@workingagainstgravity.com.
Join the Free WAG Community
The aim of our Mighty Networks community is to create a place where like-minded people can connect, grow their nutrition knowledge, and have a bit of fun! When you join you'll get access to:
Blog posts and podcasts to help you navigate your nutrition journey

Exclusive posts from WAG coaches sharing their top health & nutrition tips

Special promotions on WAG products and services

Interviews with the coaches. Get to know the people behind the brand

Much more!
Get Connected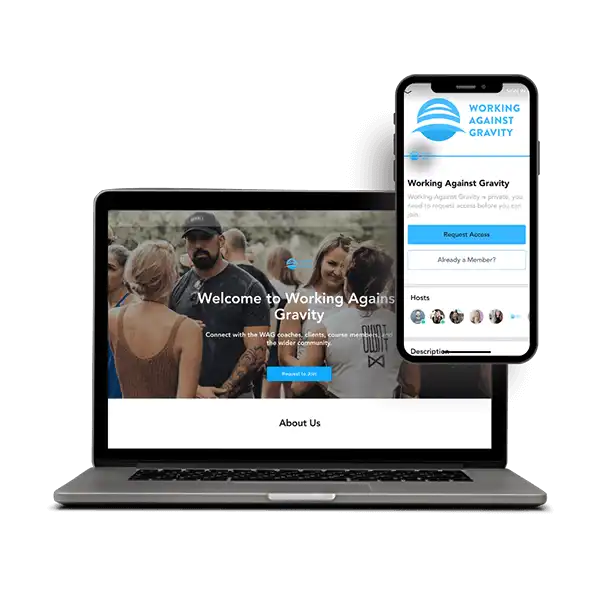 Get Your Weight Loss Meal Plan
Sign up today, tell us more about yourself and we'll direct you to the meal plan that is best for you.