If you've tried a million different diets, keep jumping from one shiny trend to the next, or feel confused about what nutrition approach will work best for your body, you're in the right place.
Get Started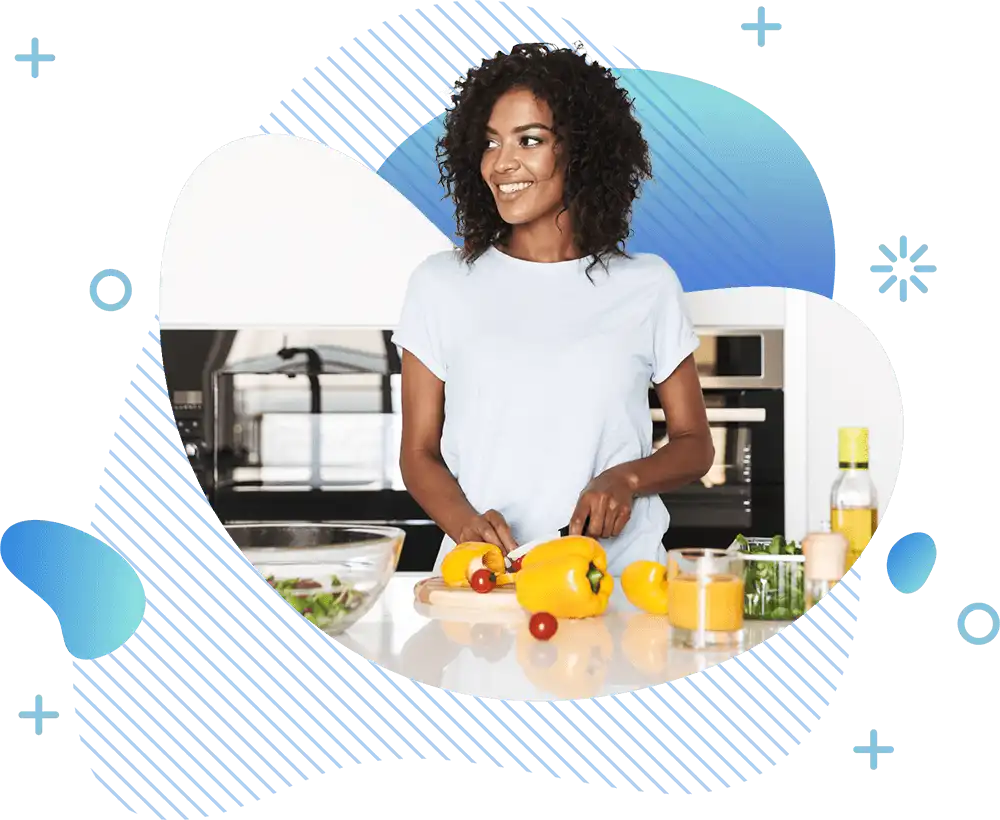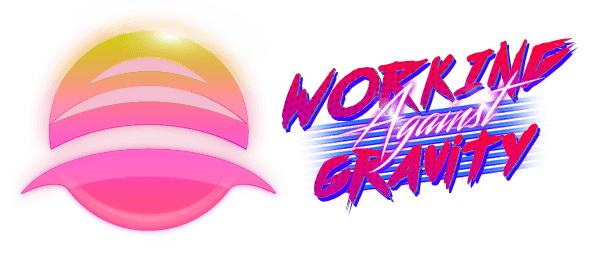 Take the first step into a brave new world.
You have chosen Nutrition Coaching Essentials.
Join over 30,000 people who have transformed themselves with Working Against Gravity.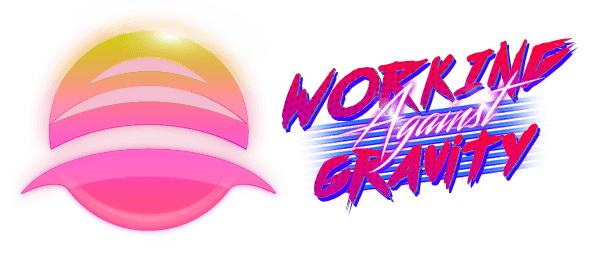 Take the first step into a brave new world.
You have chosen Nutrition Coaching Plus.
Join over 30,000 people who have transformed themselves with Working Against Gravity.
If you feel like you've tried everything but haven't reached your goal...
Here is the not-so-sexy
truth

….
You haven't tried the best thing for your body–it takes trial, error, and experimentation.
What worked for that Instagram influencer or big-time blogger may not be realistic or right for your body.
Googling "best diet for weight loss" will leave you with more questions than answers.
Here is the answer

you've been looking for.
WAG will empower you to control your nutrition and help you develop the knowledge, awareness, and habits you need to live a healthier life.
Your one-on-one nutrition coach won't tell you to skip your favorite dessert or expect you to be perfect.
We're real people too–we'll hold you accountable while helping you set goals and expectations based on your lifestyle and priorities.
Why is Nutrition so Important?
Our coaches will help you nail down a nutrition plan and supporting habits based on your goals. Whether you want to improve your athletic performance, prioritize weight loss, increase overall energy, or feel more confident in your food choices, proper nutrition is the missing piece. Here's why…
It is about more than calories—learn the role carbs, fats, and protein play in daily energy, performance, and even body composition changes.
Food choices directly impact how you look and feel—most people come to WAG looking for a nutrition plan to help them reach a body composition and/or performance goal. Along the way, they build overall confidence, which increases their ability to reach goals outside of the nutrition space—like the workplace and within their personal relationships.
Sleep, hydration, meal timing, stress, mobility, and more impact your progress. Don't try to track and tackle these alone—work with your coach to design your schedule and habits and optimize these factors.
Holding onto muscle while leaning out is a common goal… and it's nuanced. It requires the appropriate training stimulus and a ratio of macros to ensure lean muscle maintenance. With a personalized macro prescription and unparalleled progress-tracking technology, you will LOOK the way you want to look and PERFORM the way you want to perform.
Consistency with your plan is the golden ticket to long-term progress. Your coach will hold you accountable, help you set realistic goals, and remind you of these goals when you need a push.
Flexibility with food choices allows you to enjoy your plan and stick to it long-term so your health, performance, and body composition results are sustainable.
Get Started
Choose Your Program
Nutrition Coaching Essentials
$
149
Monthly | 4 Month Commitment
Nutrition Plan
Get a personalized macro prescription based on your body, goals, training & preferences
Clear Communication
Weekly check-ins and unlimited messaging with your NASM and AFAA-approved coach
Education
Science-based recommendations from your coach and personalized strategies to help you build confidence in your food decisions
Online Platform & App
Seismic is WAG's one-stop-shop for all coach communication and data tracking
Knowledge Base
Expand your nutrition knowledge with our extensive research and resources
Community
Access our private members-only Mighty Networks group and join us for community events
Nutrition Coaching Plus
$
199
Monthly | 4 Month Commitment
Get access to everything included in the Nutrition Coaching Essentials membership plus…
Video Coaching
Hop on an introductory video call to meet your coach and continue meeting face-to-face once per month
Personalized Meal Plan
Get a personalized meal plan based on your first set of coach-prescribed macros to help make your food selection quick, healthy, and easy
Macros First
Get 50% off a yearly subscription to our favorite food tracking app—MacrosFirst
Goals Achieved
We have coached over 30,000 people to lose weight, gain muscle and increase performance. Our custom program works because it is built specifically for you and your lifestyle.
Get a Coach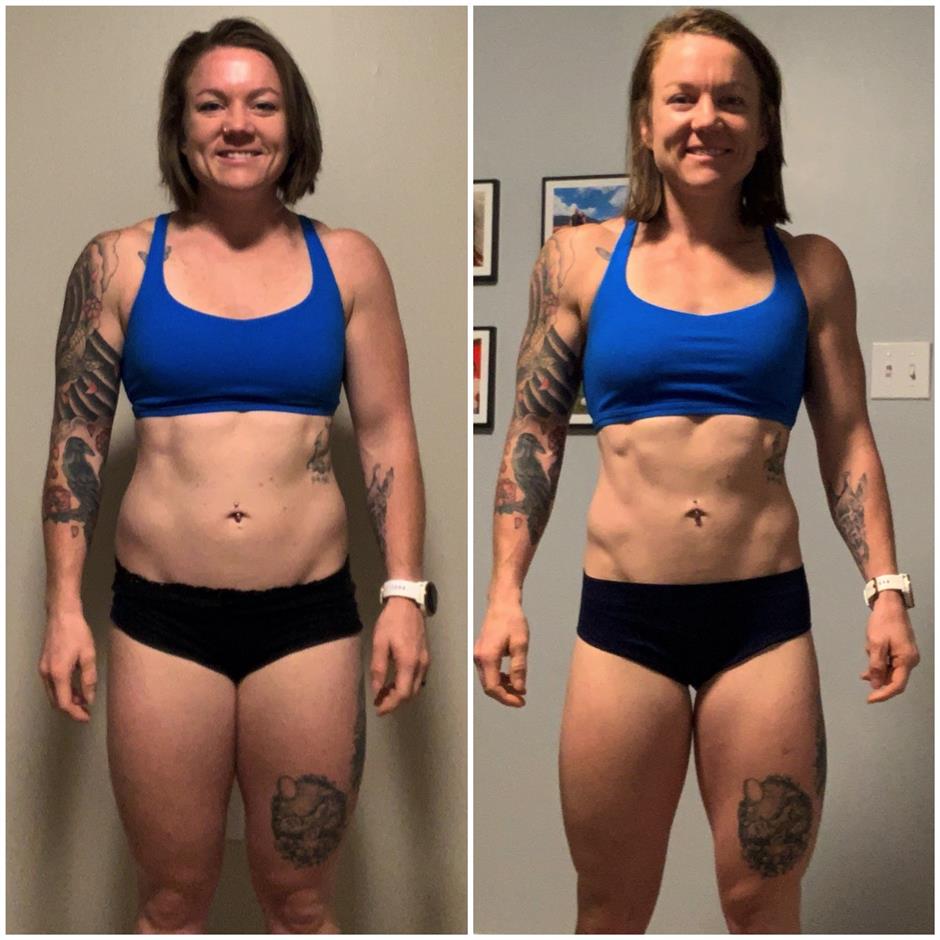 WAG has taught me how to reach my goals while still having a life. I never felt like I was missing out on anything and I am so proud of the progres...
Nikki Houghton
WAG Client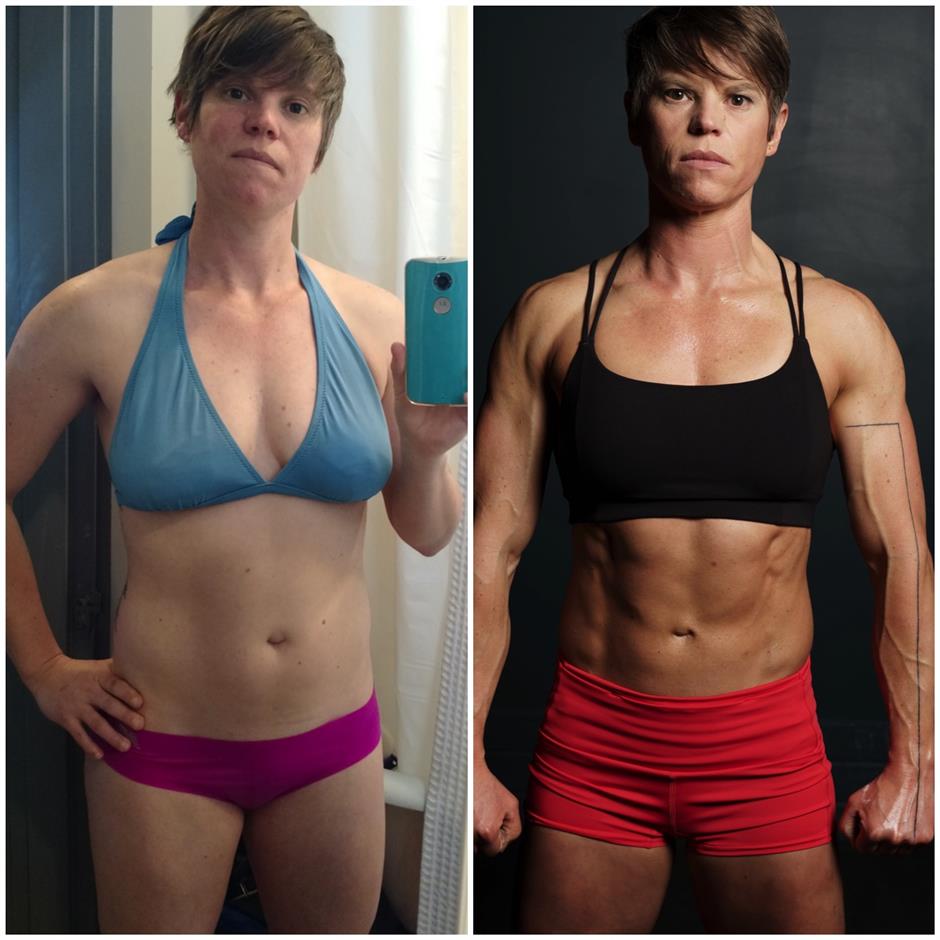 I honestly could not have accomplished my goal without WAG and my coach. The results were incredible! I feel strong and look amazing!
Melissa Bennett
WAG Client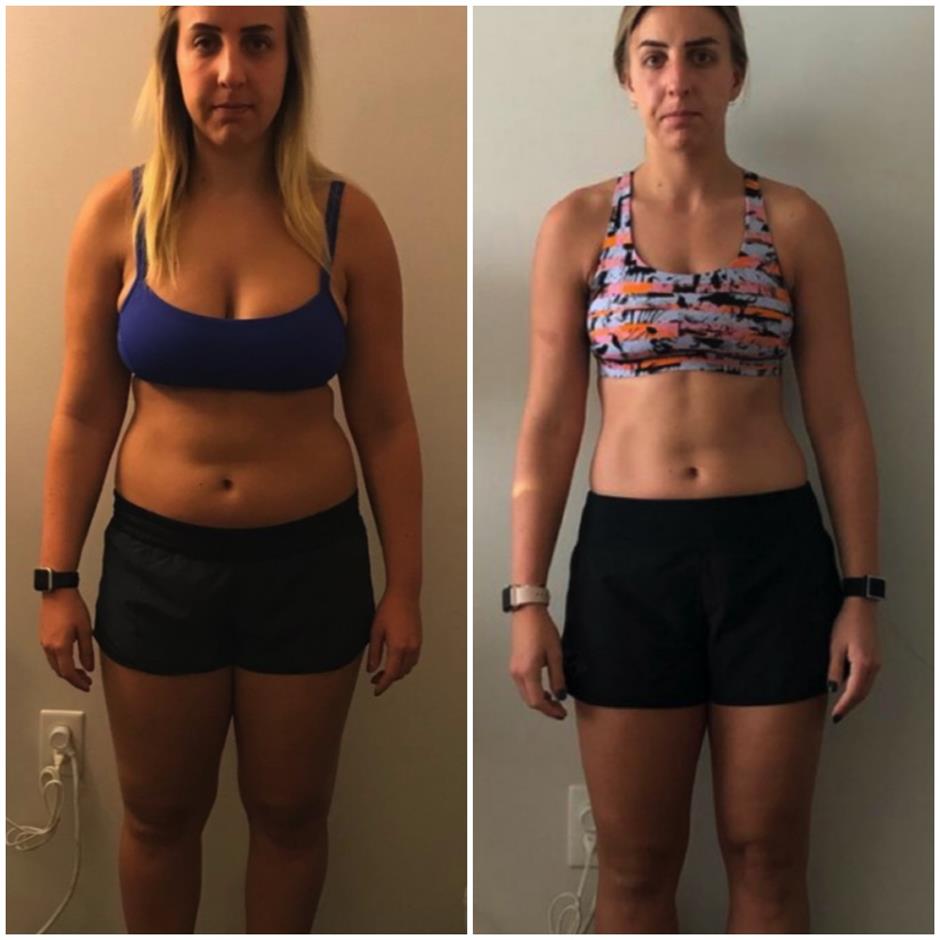 WAG has given me so much more than getting back into shape. It has changed my relationship with food, helped me create a positive mindset and to fi...
Emily Ganz
WAG Client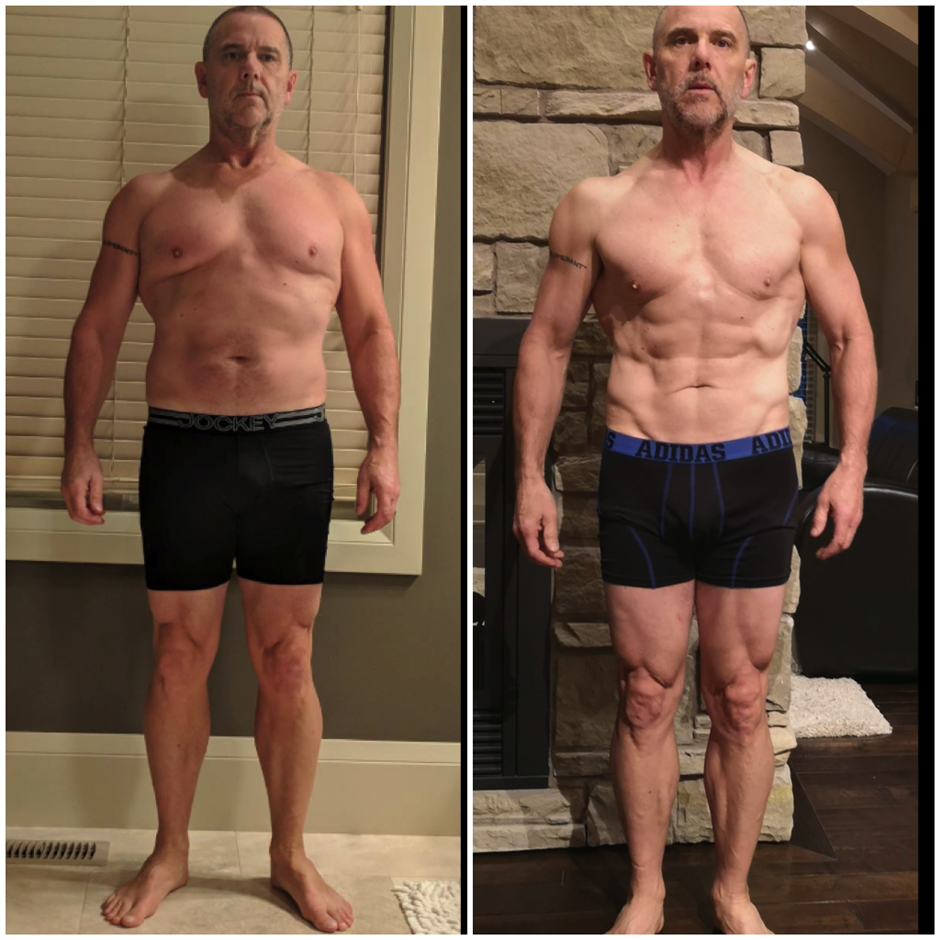 It wasn't very long before I had gained complete trust in my coach and as long as I did my part and was diligent in my efforts the results showed e...
Randy Van Brunt
WAG Client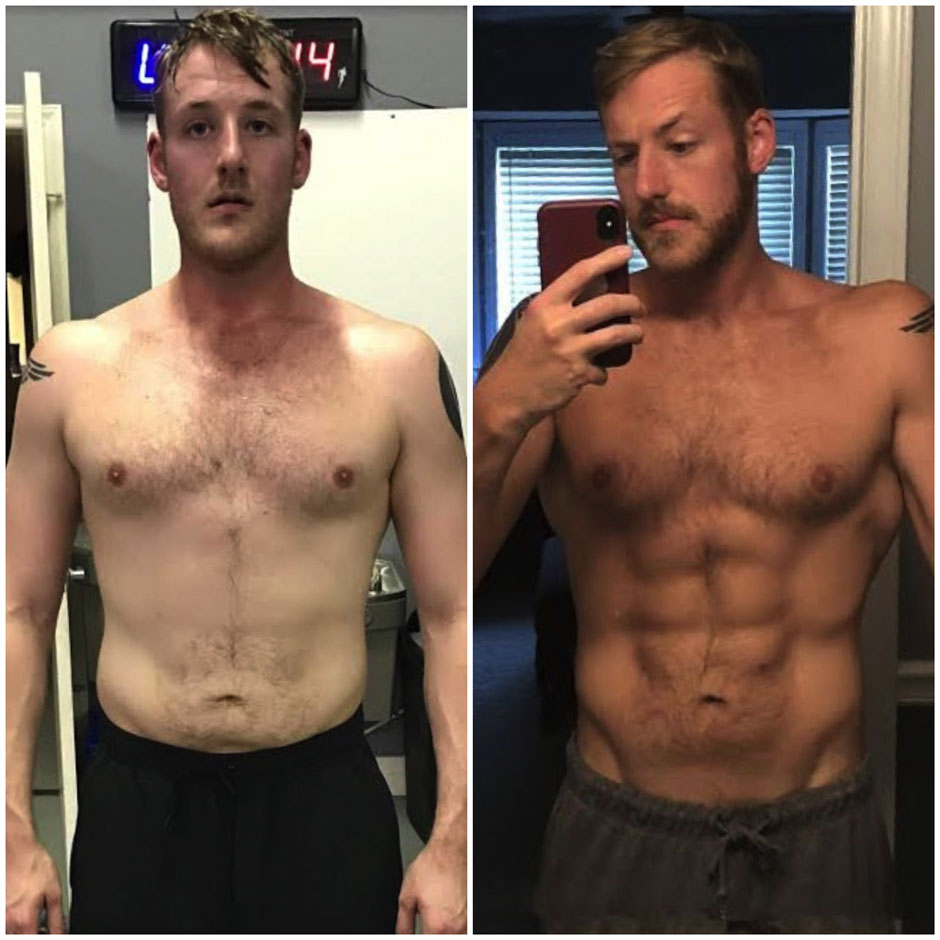 WAG is absolutely wonderful and I think it is one of the main reasons why I am feeling as good as I am today.
James Belk
WAG Client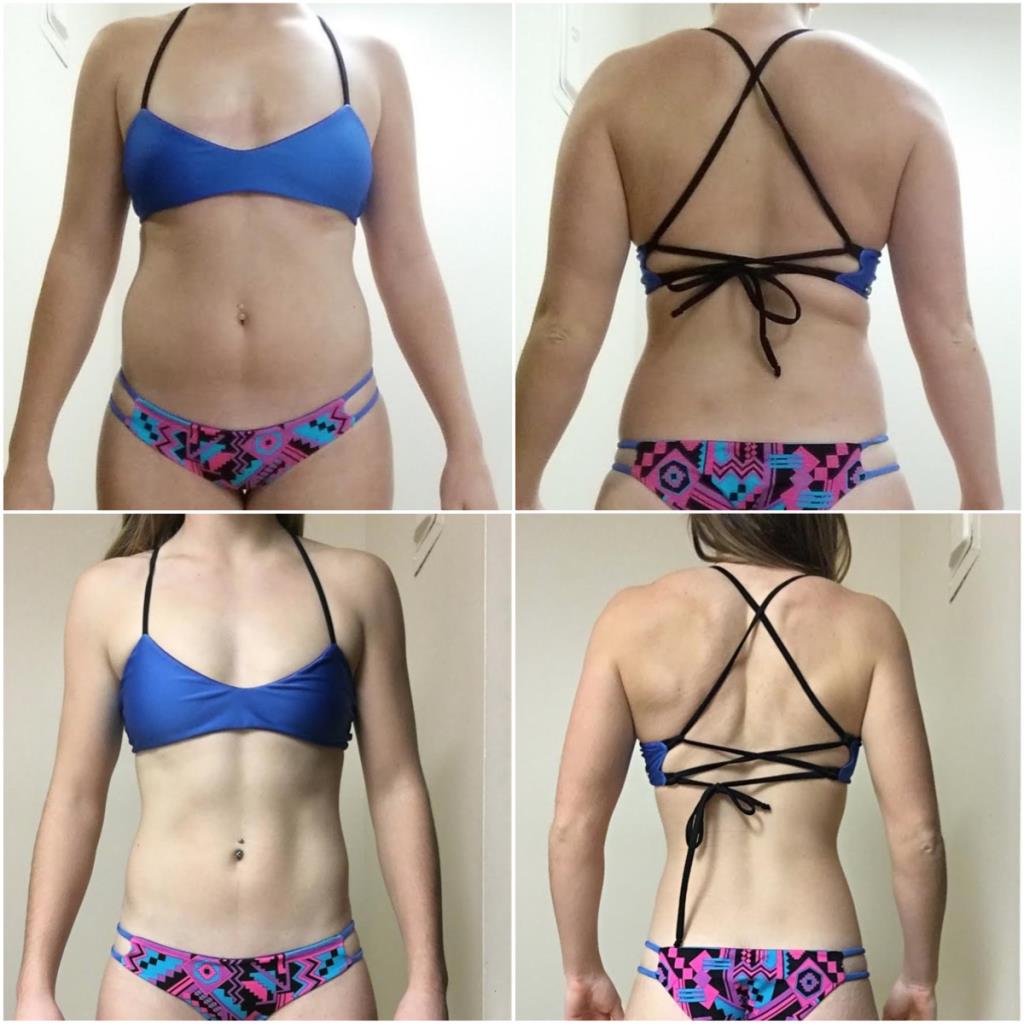 I have been consistent in tracking and weighing everything I eat and it has changed my life! I am in love with this program and can't imagine my li...
Kailee Stewart
WAG Client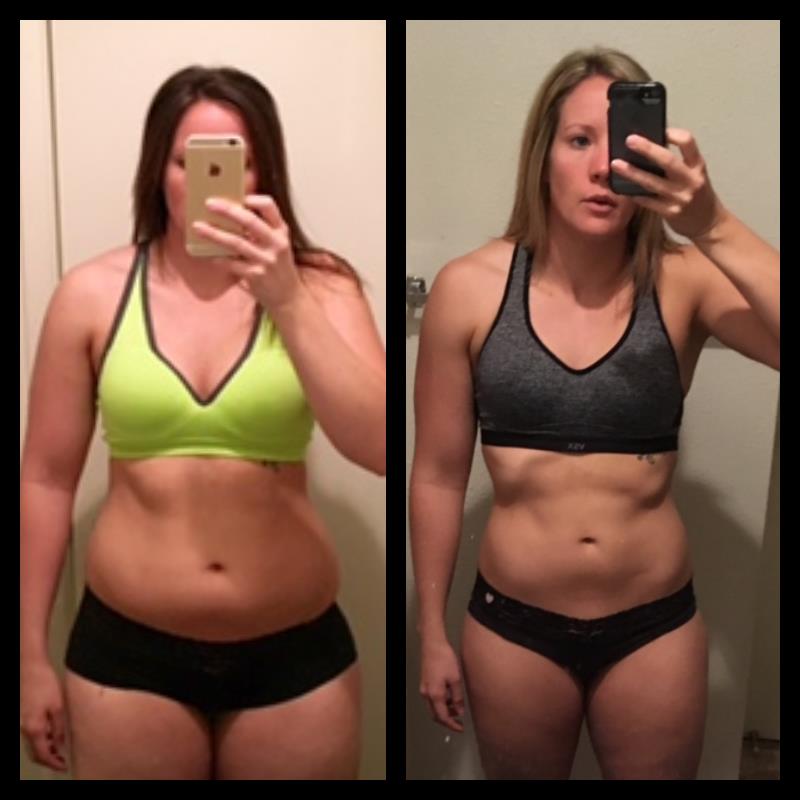 The thing I liked about WAG and flexible dieting in general, is just that, it is flexible... Body image wise, I am way more confident and happy, an...
Alyssa
WAG Client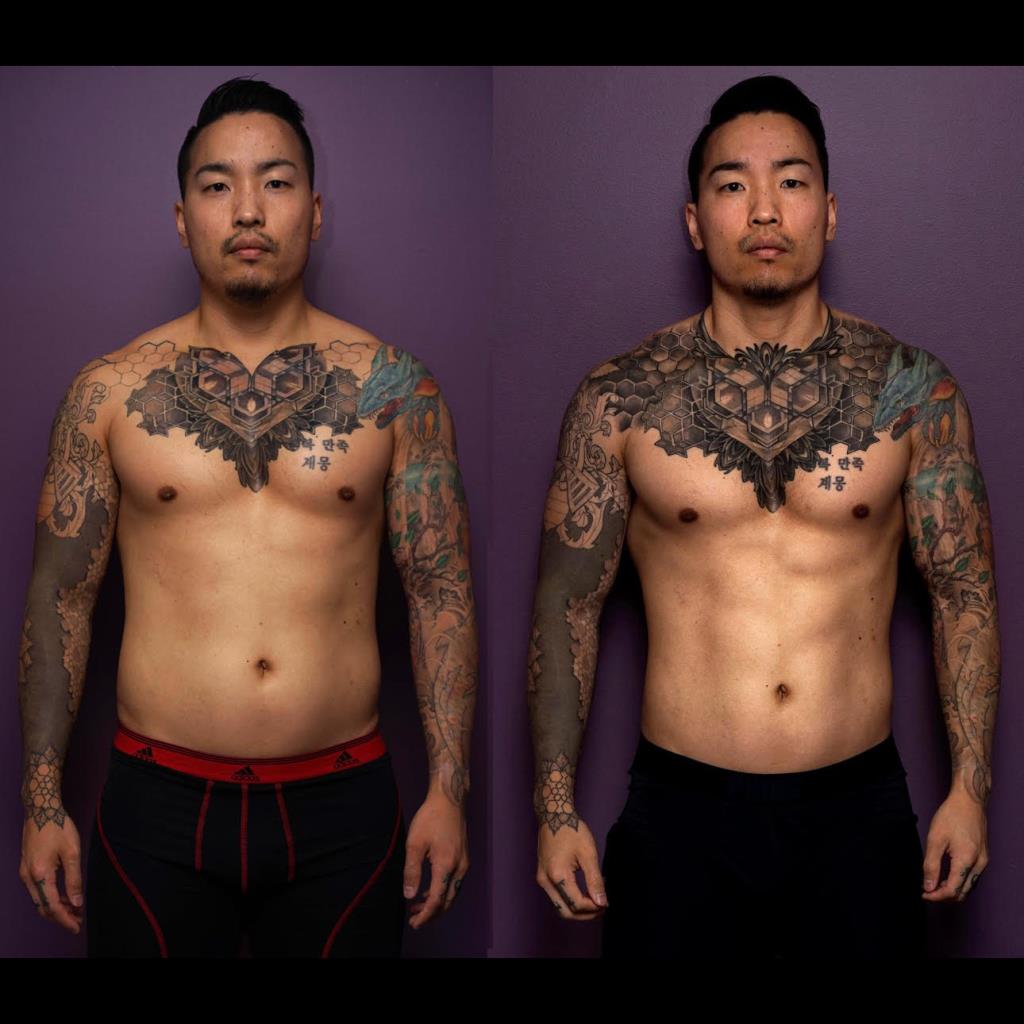 The WAG program is a truly flexible program. WAG approaches it's nutritional programs exactly the way they approach it's clients; individualistically.
Justin Holt
WAG Client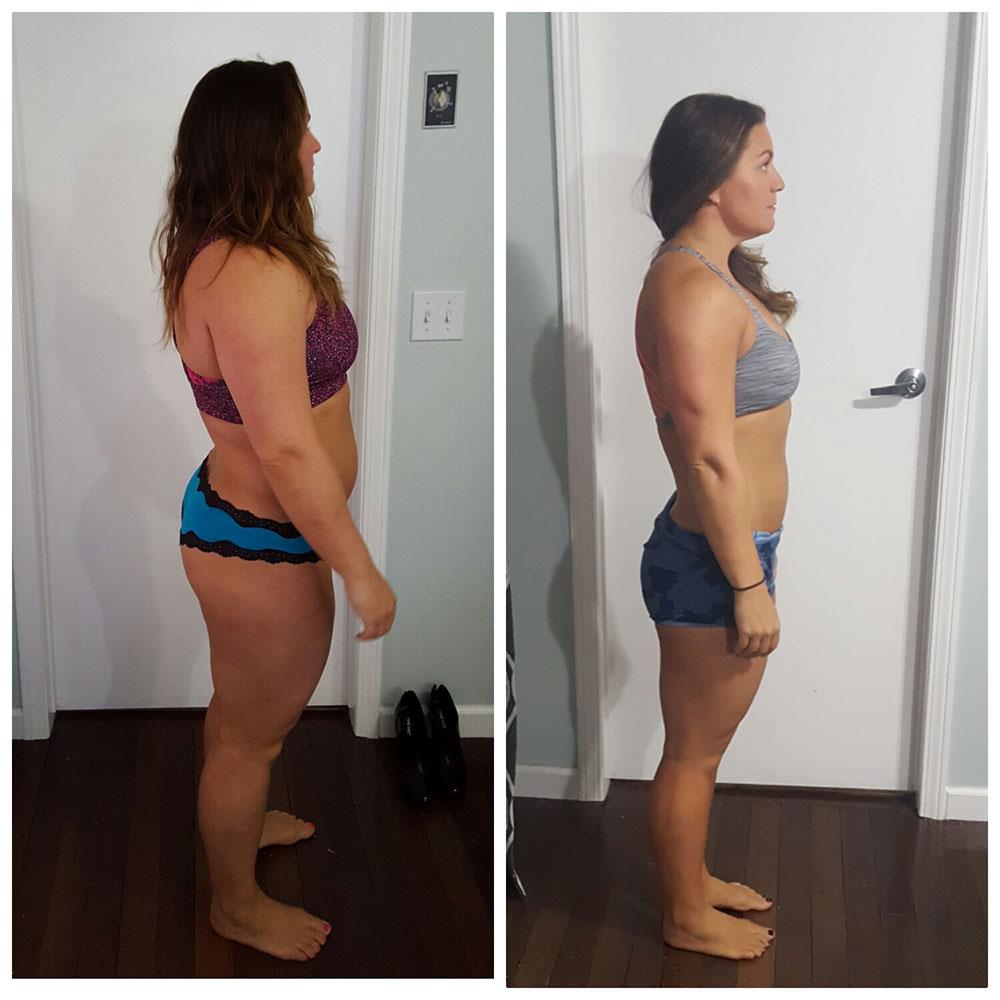 The improvement in my performance (CrossFit) and my overall physical changes have been amazing. But it's really my 180 degree change in confidence,...
Laurenne
WAG Client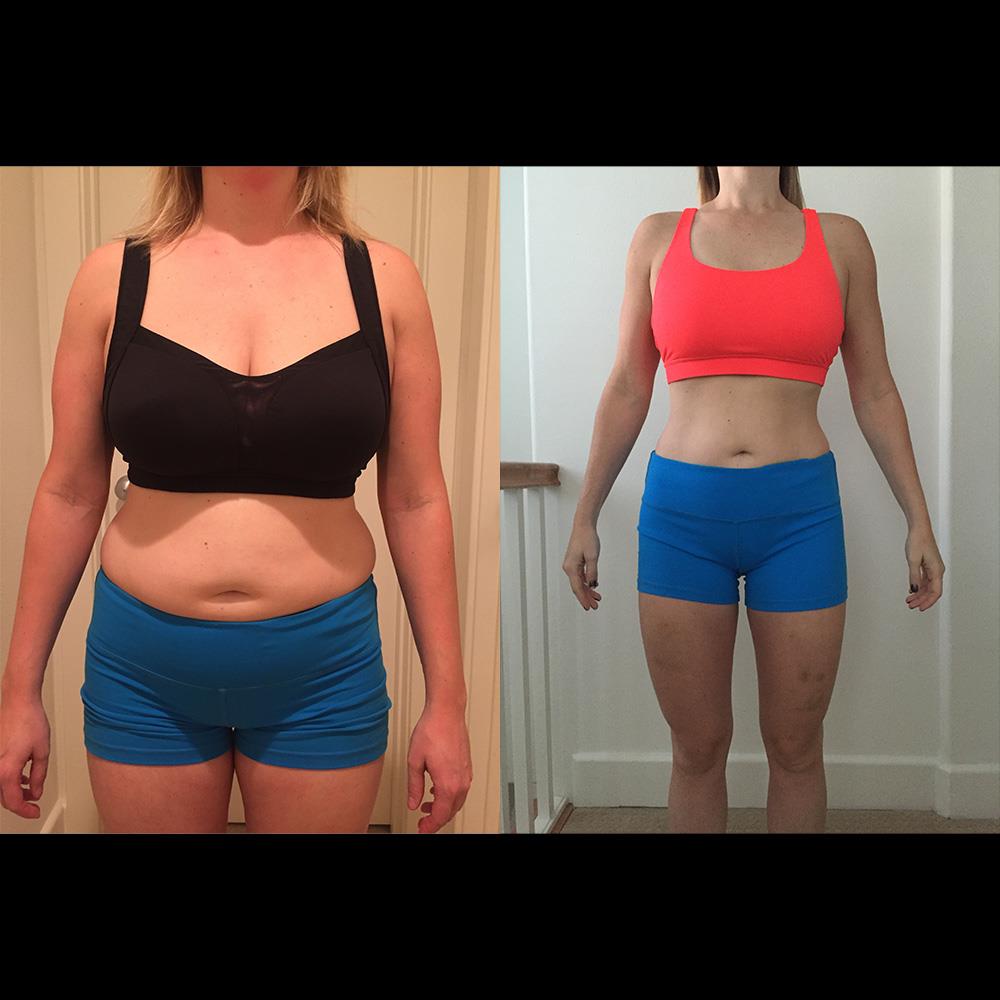 My only regret is that I didn't start sooner. The results, not only physically, but emotionally and mentally have been irreplaceable. My coach, Ive...
Jenn Clata
WAG Client
Athletes We Have Coached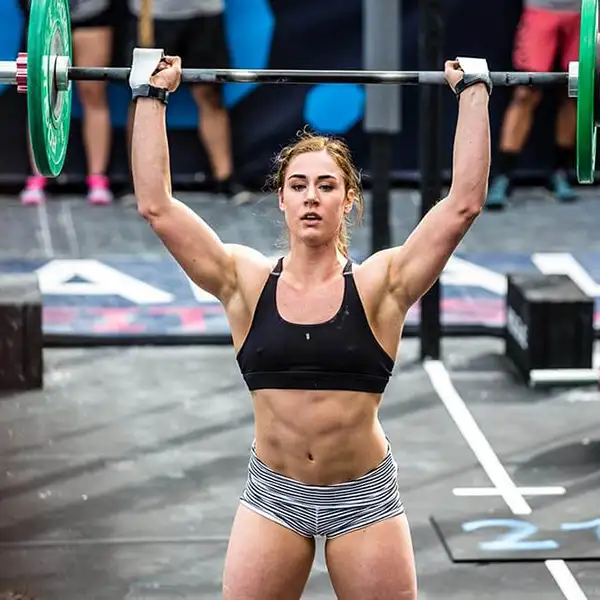 Brooke Wells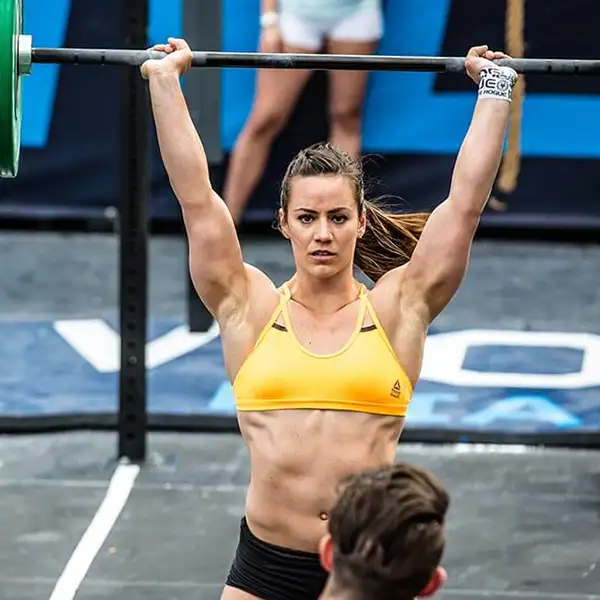 Camille Leblanc-Bazinet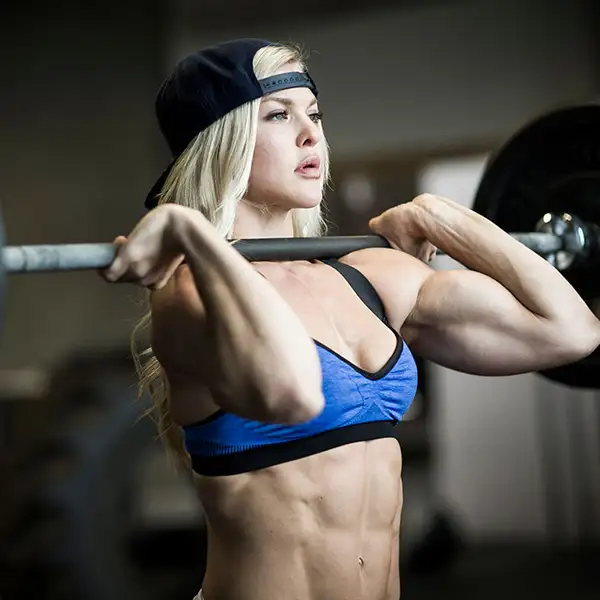 Brooke Ence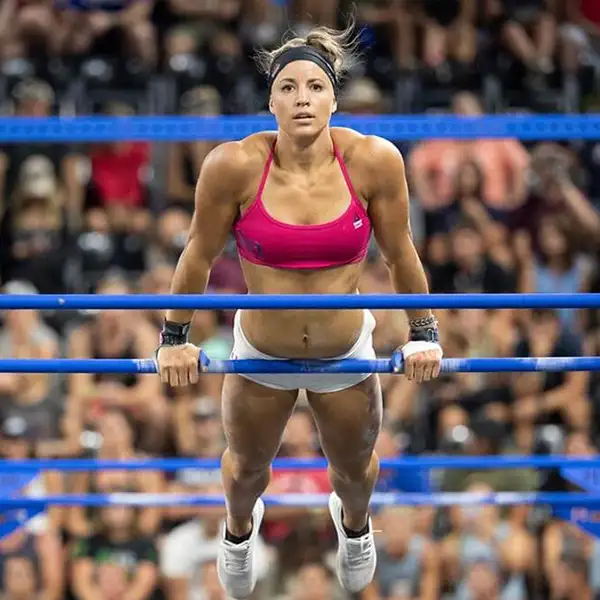 Christine Kolenbrander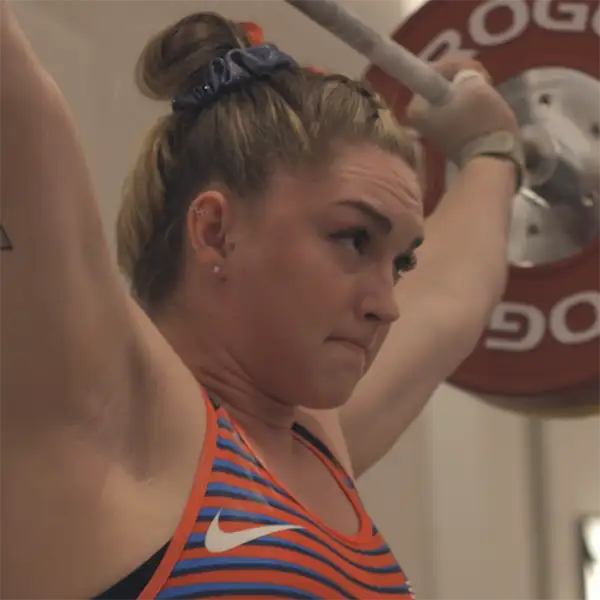 Mattie Rogers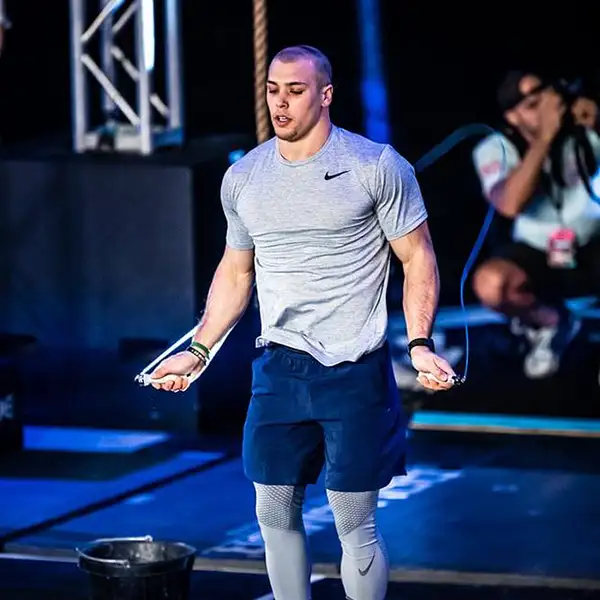 Cole Sager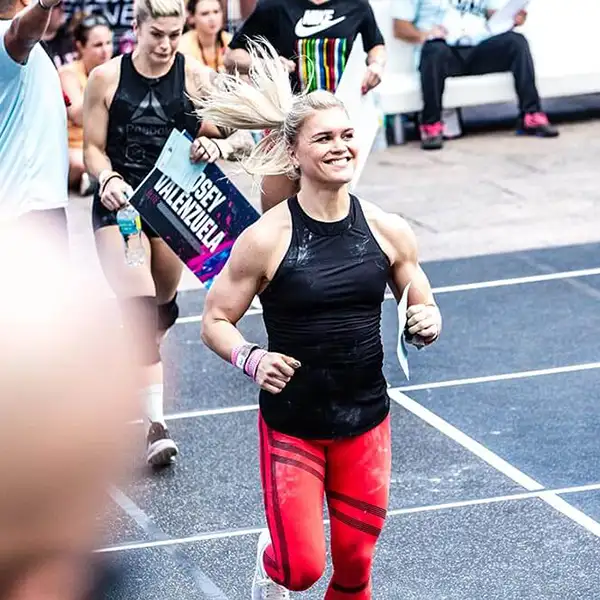 Katrin Davidsdottir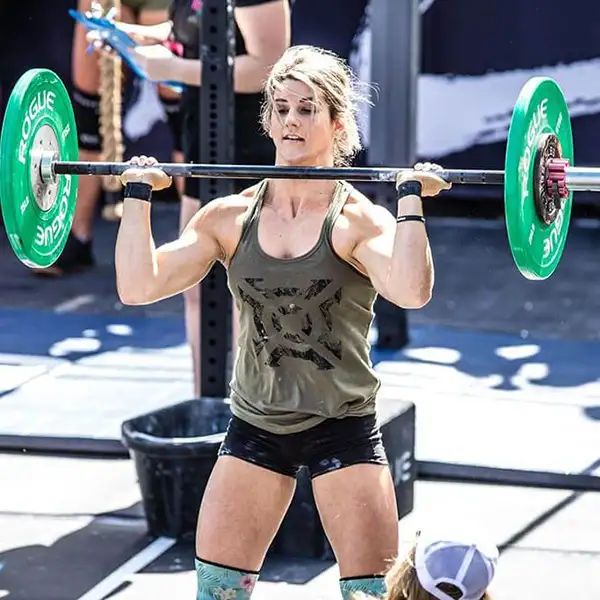 Molly Vollmer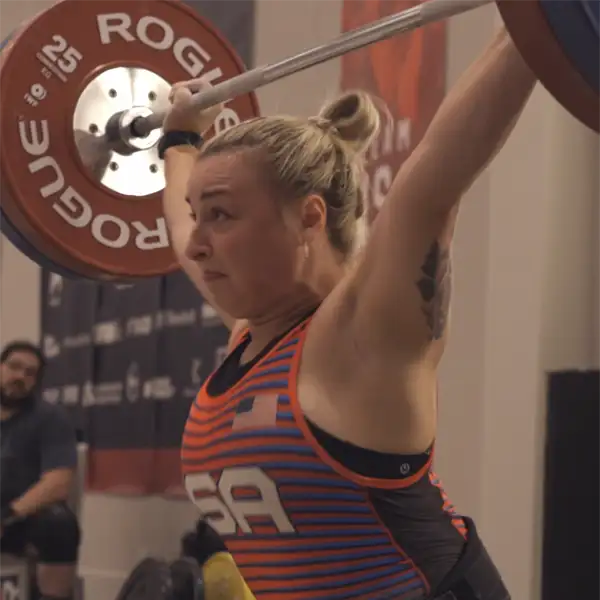 Kate Vibert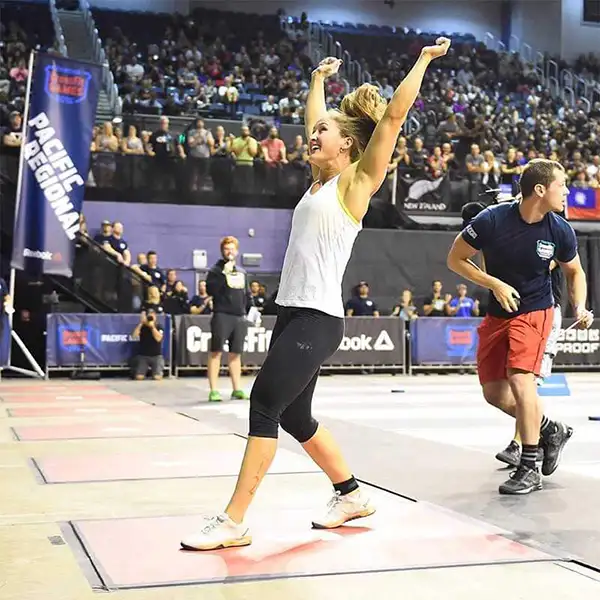 Tia Clair-Toomey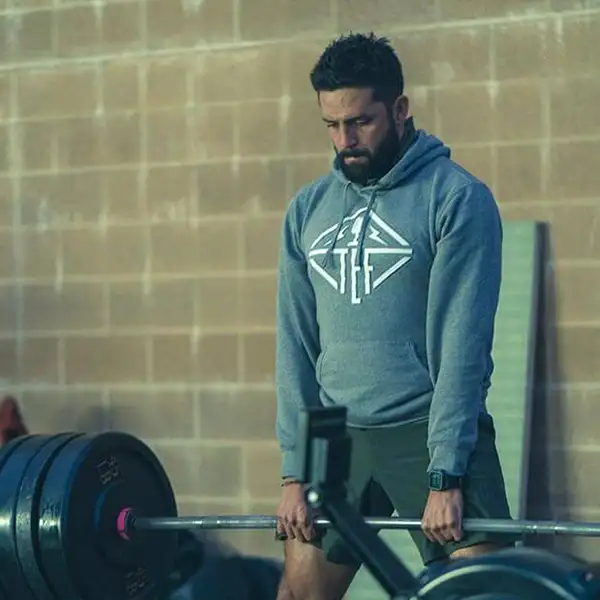 Tommy Marquez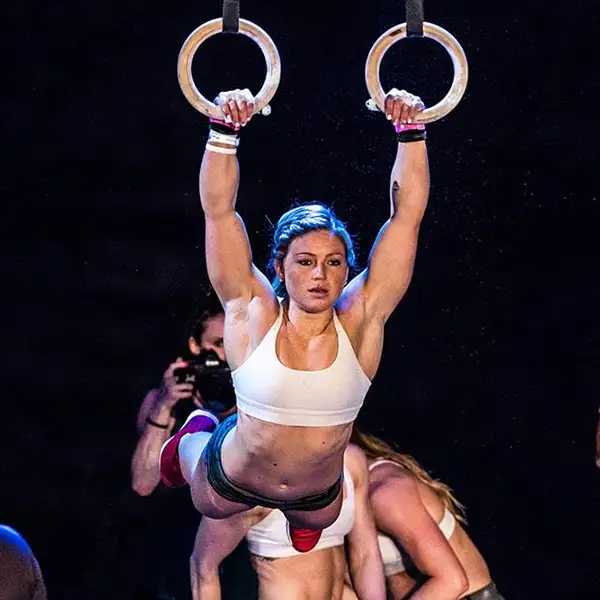 Tori Dyson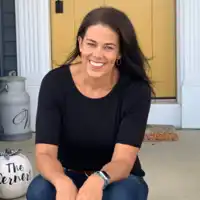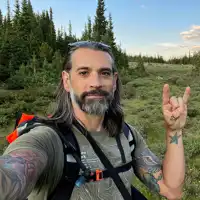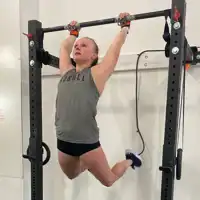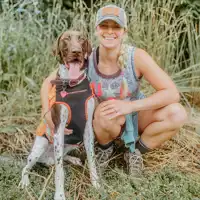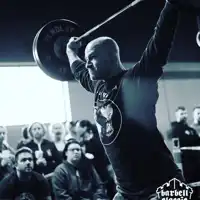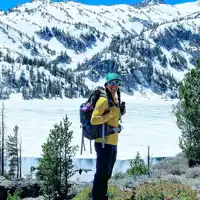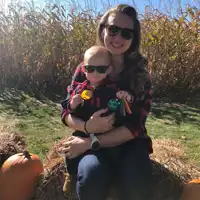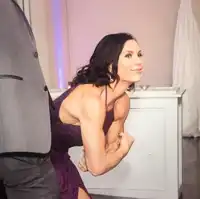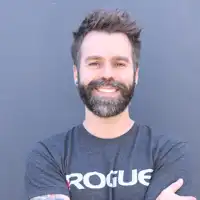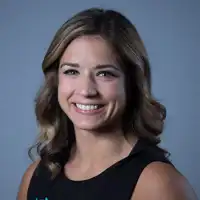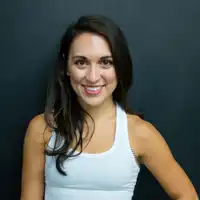 Meet Our Coaching Team
Experts in nutrition science and the art of coaching, our job is to teach you a sustainable way to stay fit and healthy. We are masters of accountability.
Meet the Team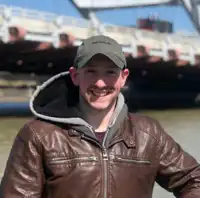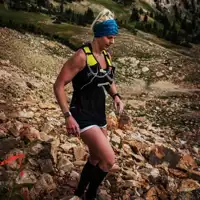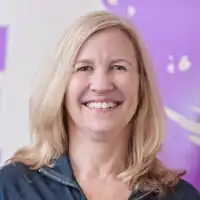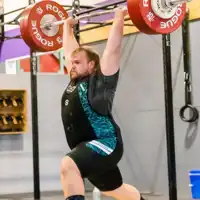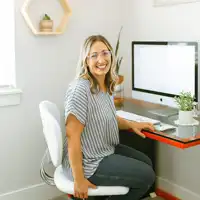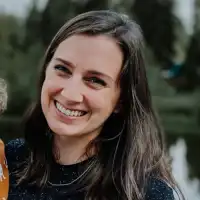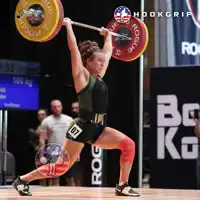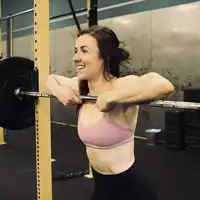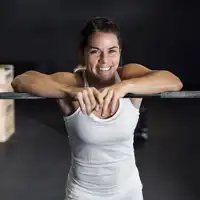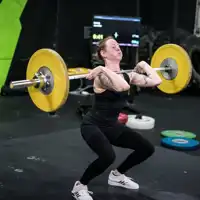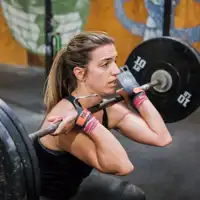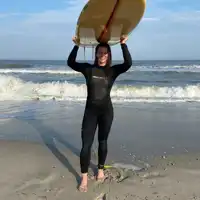 Seismic Coaching App
Seismic is WAG's digital hub for all things nutrition. Use it for hosting messages between you and your coach, progress photos, calendar touchstones, and overall programming. And it's available on desktop and a mobile app.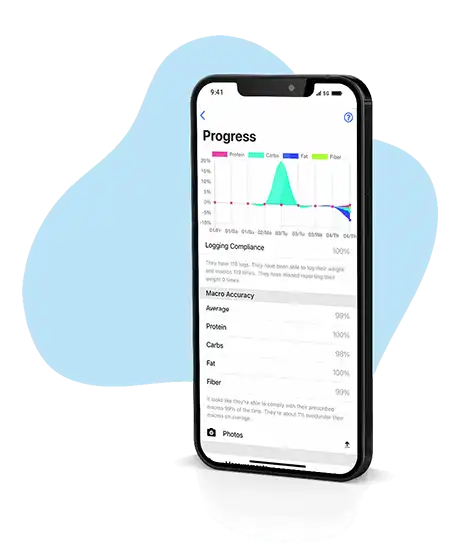 Progress Tracking & Analysis
Log and monitor your progress using data such as body weight, measurements, stress levels, energy, hunger & sleep.
Weekly Check-In
Our Check-In feature makes it easy for you to submit your week's data in an easy-to-read format, speeding up the coach review.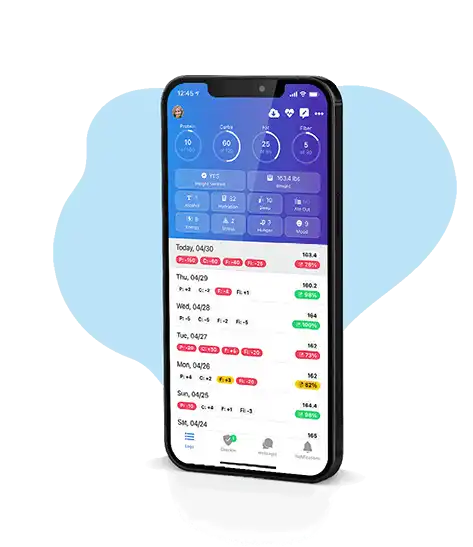 Import Your Food Logs
Log and monitor your progress using data such as body weight, measurements, stress levels, energy, hunger & sleep.
24/7 Messaging
Outside of your weekly check-in, reach out to your coach with Seismic's messaging system to ask questions and receive mid-week support.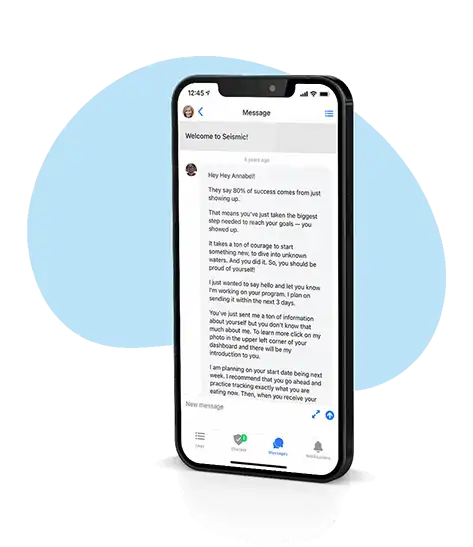 Choose Your Membership
Choose the program that best fits your needs and join over 30,000 people who have reached their body composition, health, and performance goals with a one-on-one WAG Coach.
Both memberships include the ability to add video calls and meal plans personalized to your macros. Contact your coach for details.
Essentials
$149
Monthly | 4 Month Commitment
Great for new and seasoned macro trackers
A starting macro prescription written by your coach based on an extensive intake questionnaire

Weekly check-ins and all communication with your 1-on-1 coach in our custom app, Seismic

24/7 messaging with your coach

Unparalleled in-app data tracking to help you and your coach monitor progress and make necessary program adjustments
Plus
$199
Monthly | 4 Month Commitment
Best for new macro trackers and/or those who want to reach their goals as quickly as possible
Everything in Nutrition Coaching Essentials plus...

Monthly Video Calls with your Coach

Personalized meal plan based on your initial macro perscription

50% off an annual subscription to Macros First
Frequently Asked Questions
How is the WAG program different from other nutrition programs?
Our program is specifically designed for you and can change as your body, goals, and seasons of life change. From cleanses to carb-less, you've probably tried at least a few shiny diet trends. And the truth is, they all work in some way, shape, or form… just not for everyone—and not for all goals. We'll help you get off the hamster wheel of yo-yo dieting, being strict for a while, "falling off" your diet, and vowing to start over on Monday by tailoring a nutrition program to you and proving support and accountability along the way. WAG is not an overnight solution or a quick fix—we work with you to help you find a sustainable approach to your nutrition, so you walk away with the confidence and knowledge needed to maintain your results long-term.
What if I have specific dietary preferences?
Are you wondering if you can succeed with WAG if you're vegan, vegetarian, paleo, gluten-free, or just a picky eater? You can! We choose your macros, and you choose your food. Your coach will give you personalized recommendations based on your dietary preferences to help you feel confident hitting your targets and reaching your goals.
Do you work with expecting and breastfeeding individuals?
Yep! When you sign up for the program, you'll have the option to select "Pregnant" and give us more information in your questionnaire. We'll pair you with one of our Pregnancy Nutrition Coaches. If you're breastfeeding, you're part of our Traditional Program, but our questionnaire will prompt you to let us know if milk supply is something you and your coach need to keep tabs on as you work towards your goals.
Do you offer video or phone calls with clients?
Depending on your membership, video calls with your coach may be included. Our Nutrition Coaching Plus plan consists of an onboarding call with your 1:1 WAG Nutrition Coach, three written check-ins per month, and a monthly call once per month to touch base face-to-virtual-face.
You can purchase a one-off call with your coach whenever you'd like a little extra connection. Our coaches love meeting face-to-virtual-face with their clients to provide that next level of support. On top of these calls, you'll receive weekly written check-ins and unlimited access to our messaging system.
What if I don't want to track macros?
Tracking macros is a great way to learn what is in your food and what works best for your body. But, we understand that it may not be for everyone, especially if you're just starting your nutrition journey.
Our coaching software—Seismic—allows your coach to turn tracking metrics (like macros) on and off based on what you choose to focus on together. In other words: you don't have to track macros to be successful on the WAG program.
Do you design meal plans?
Yes—a meal plan is included in our Nutrition Coaching Plus membership.
As a member, your customized meal plan is based on your first set of coach-prescribed macros and any food preferences you indicated in your initial questionnaire. Use these seven days of meals and snacks (35 different options!) to make food selection quick and easy as you get the hang of communicating with your coach and tracking macros.
If you are not a current WAG member, you can purchase a personalized Weight Loss Meal Plan based on your biological sex, weight loss goal, current weight, training frequency, and more factors you share with us upon purchase. Learn more about our meal plans HERE.
How does the WAG program work?
Start by filling out our questionnaire so we can get to know you—your current body composition, short- and long-term goals, expectations, preferences, schedule, training style, and more come into play here. Then, our membership team pairs you with a coach who specializes in what you want and need. Your 1:1 Nutrition Coach will tell you how many grams of protein, fats, and carbs to consume daily and give you the tools needed to reach those targets.
Along the way, you'll track your progress in our centralized web app, Seismic, where you log your weight, macros, measurements, and more. Through regular check-ins with your coach, discuss what's working and what needs to shift, ask questions, and get personalized feedback and macro adjustments.
If you have questions/concerns or are looking for motivation outside of your weekly check-in, you can message your coach at any time.