Navigating BBQs the Keto Way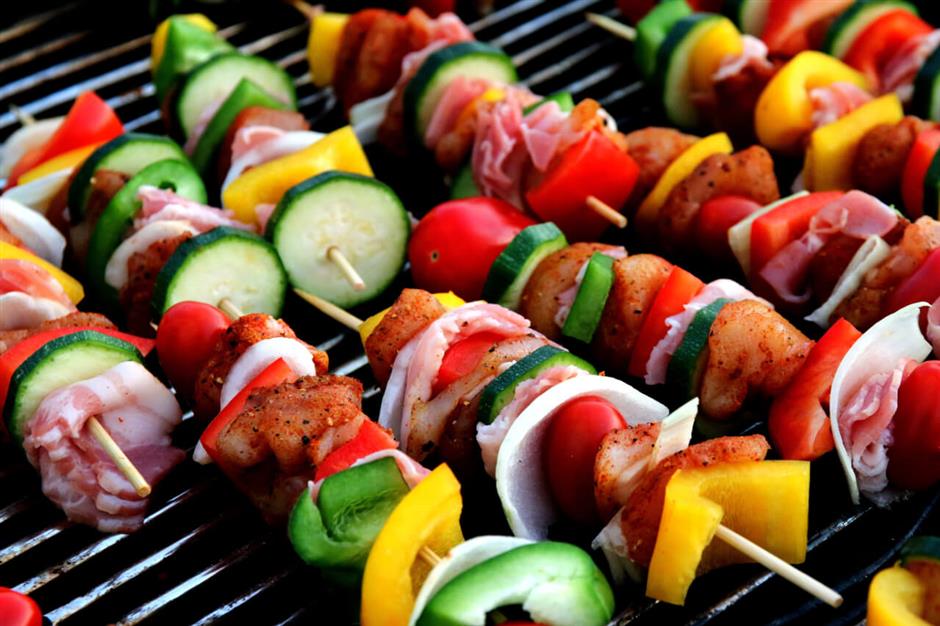 Summertime and the livin is easy! We want to keep your nutrition that way too! If you're looking for a way to tackle keepin' it keto while you're kicking back by the grill, we've got you covered. Cookout eats are often higher in protein and fat, which means there are tons of keto-approved options. This blog will be your foolproof guide to catching sneaky carbs, building filling meals and keeping the party going all summer long.
Go Bunless
Skipping the bun on your burger is an easy choice for keeping carbs low, but to avoid eating a burger straight from the plate, we have options!
Lettuce buns are a longtime low-carb hack and the usual iceberg lettuce found at barbecues provides a sturdy home for your burger! Add your condiments, wrap and enjoy!
Burger salads are a great option for the volume lovers out there.
Fill a bowl with greens of your choosing

Crumble up your burger

Add in extra fat and protein options such as cheese, crumbled bacon or egg

Load it up with veggies such as tomatoes, sauteed mushrooms, pickles and a touch of red onion for bite

Sauce it up with some keto-friendly condiments from the list below!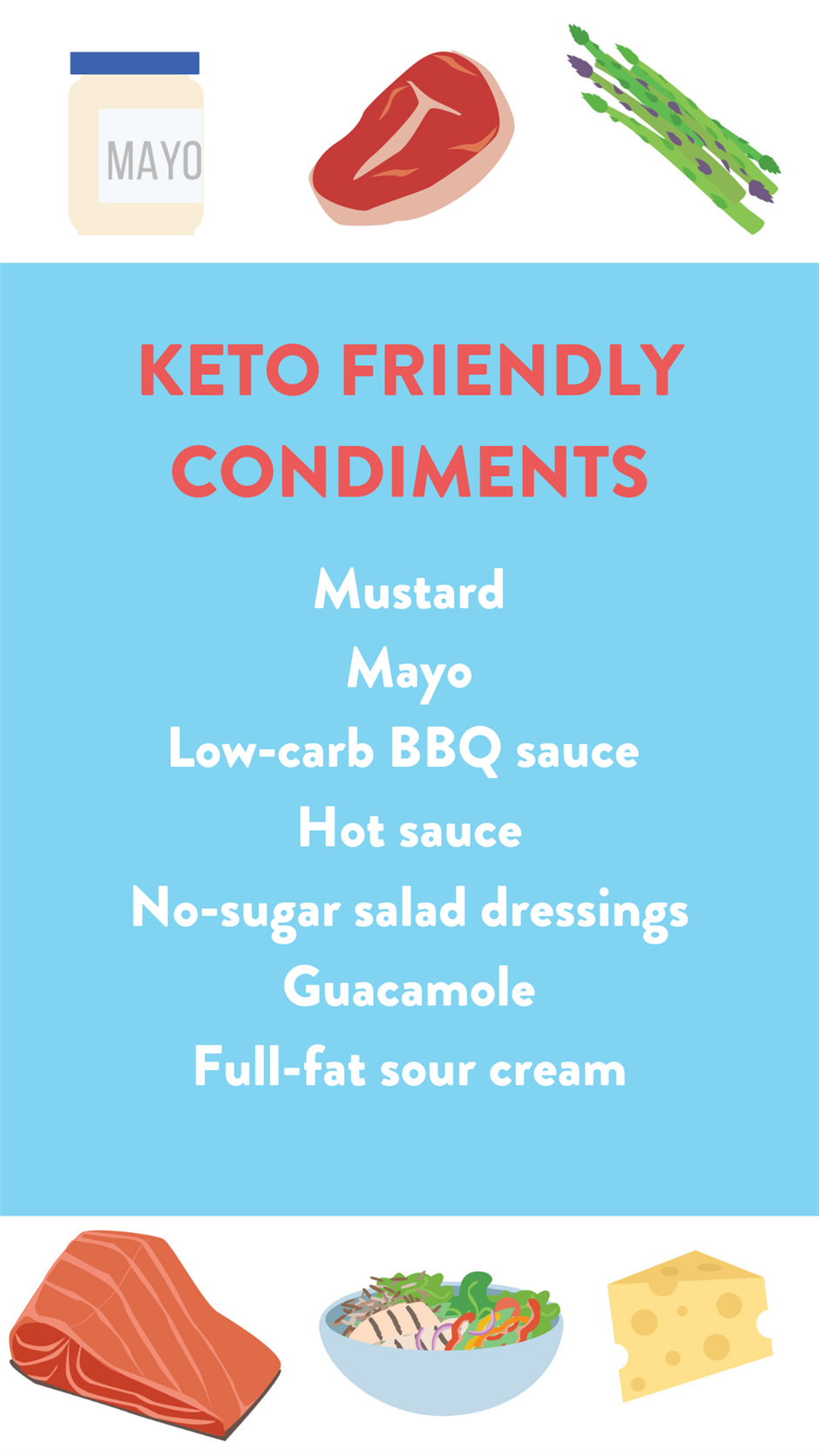 Give Flavor on the Grill
The smoky taste of cooking on a barbecue is a great way to make your favorite low-carb veggies even more amazing. Simply toss in your favorite oil, add spices (we love garlic salt, onion powder, cumin, and smoked paprika!) and grill them to perfection. Try cauliflower florets, zucchini, asparagus, and tomato!
To make larger portions in a pinch, or to make them more portable for a friend's party, pre-soak some bamboo skewers (so they don't scorch!) and load on the veggies. If you want to bring your own protein, you can mix and match veggies and meat!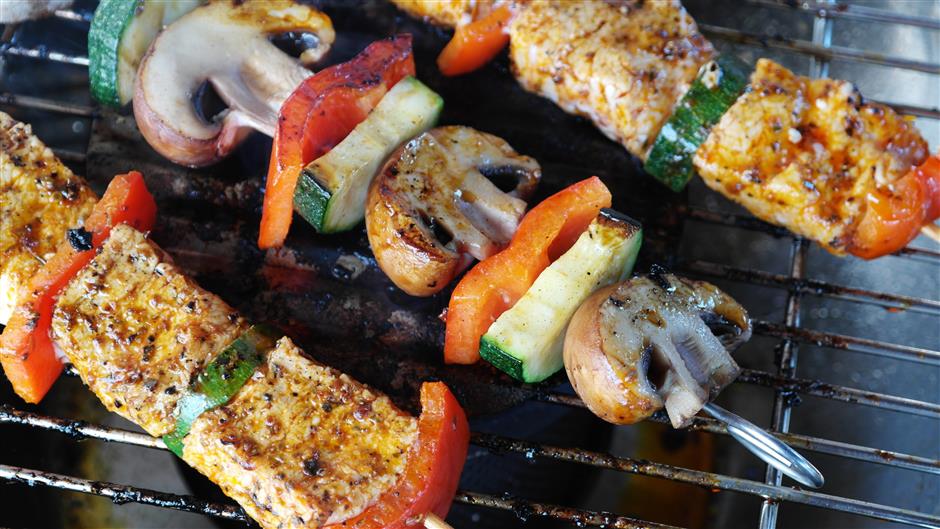 BYOFats
Cookout staples are often chock-full of fattier meats and cheeses, but adding your own fatty snacks can help give your meals that extra oomph, or make your own snack plate!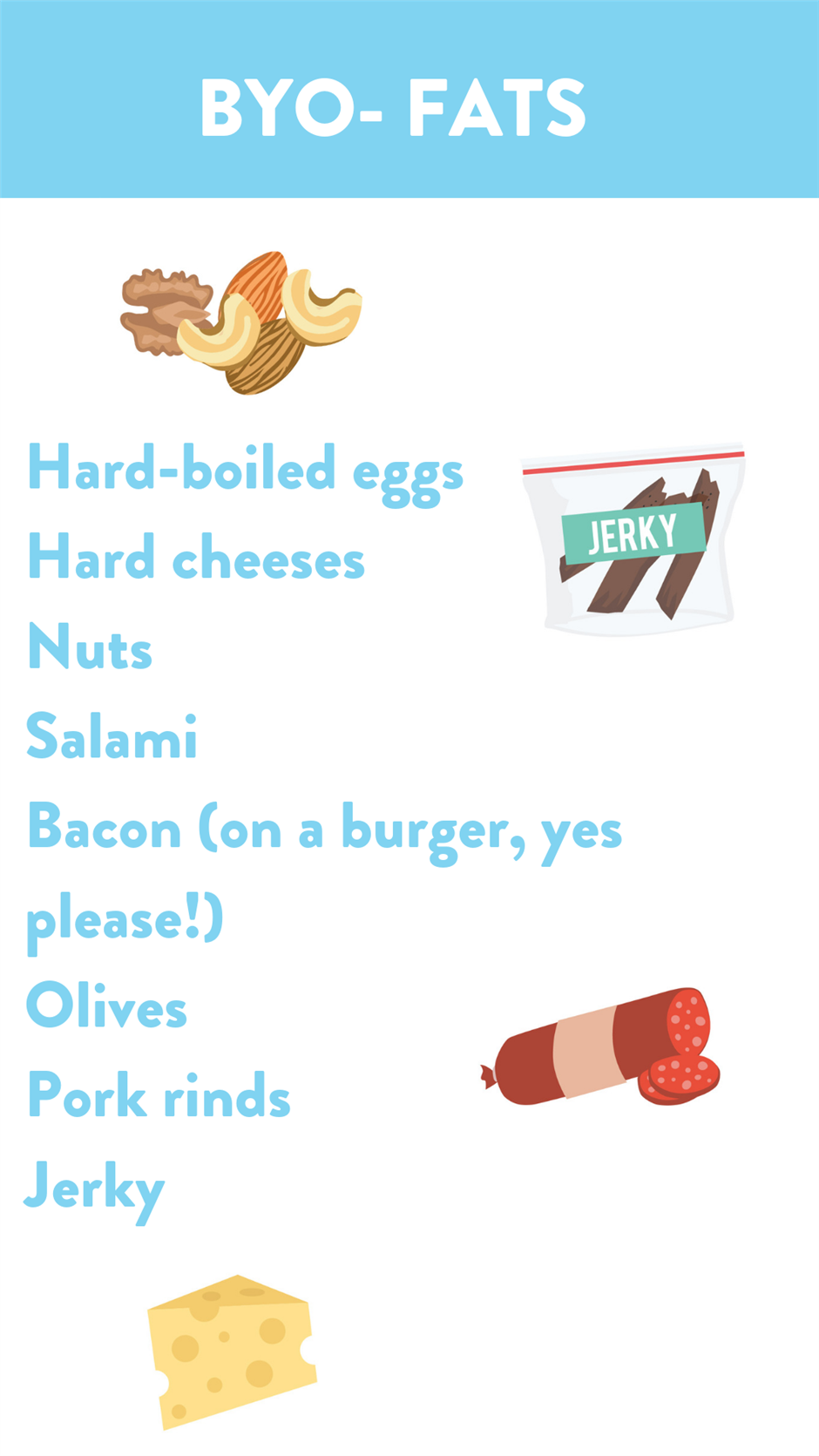 Drink Responsibly
Enjoying a drink or two while on keto is fine, but there are a few things to keep in mind when making your drink selection. Things like beer, wine coolers, and ciders are going to have a higher sugar content and can possibly kick you out of ketosis. Sticking to low-sugar drinks and spirits mixed with zero-calorie mixers is often a safe bet!
Download this cheat sheet for the calories in many common spirits to make budgeting drinks a breeze.
Whether or not you're drinking, making sure you're hydrating is crucial too! Pack some True Lemon, diet soda or flavored seltzer waters like La Croix to rotate in between drinks or to keep you quenched throughout the day.
Be Label Literate
One of the benefits of outdoor cooking is that packaging is usually at hand, especially if you're hosting. If you're attending a cookout, ask the host to take a peek at what's going on the grill if it's not easily available! Before grabbing a sausage or seasoned meat, check out the nutrition label to make sure it doesn't contain sugar or carb-based binders that might add a sneaky carb count to your day.
Everyone Loves a Gracious Guest
While we hope we made a case for how to make a barbeque as keto-friendly as possible, it's always good to roll up prepared. Call ahead and ask the host what you can bring! You can opt for a simple side like the veggie skewers mentioned above, a 
If you're looking for an idea of what to bring to your next cookout, check out some of our keto-approved recipes below:
Get a Taste of WAG
The WAG Crash Course is OPEN for enrollment. This 30-day course will teach you the ins and outs of macro tracking, building healthy lifestyle habits and sustaining results without restricting the foods you love. Get personalized macros from a WAG Coach, join the members-only Facebook Group and participate in quarterly Live Q&A sessions with WAG Coaches.
Posted by Katie Holmes
Katie is a coach and the Content Coordinator for WAG. She was an attorney but realized her passion was in helping people transform their lives and become the happiest, healthiest versions of themselves.
Latest Posts: