May #WAGgoal: Meditate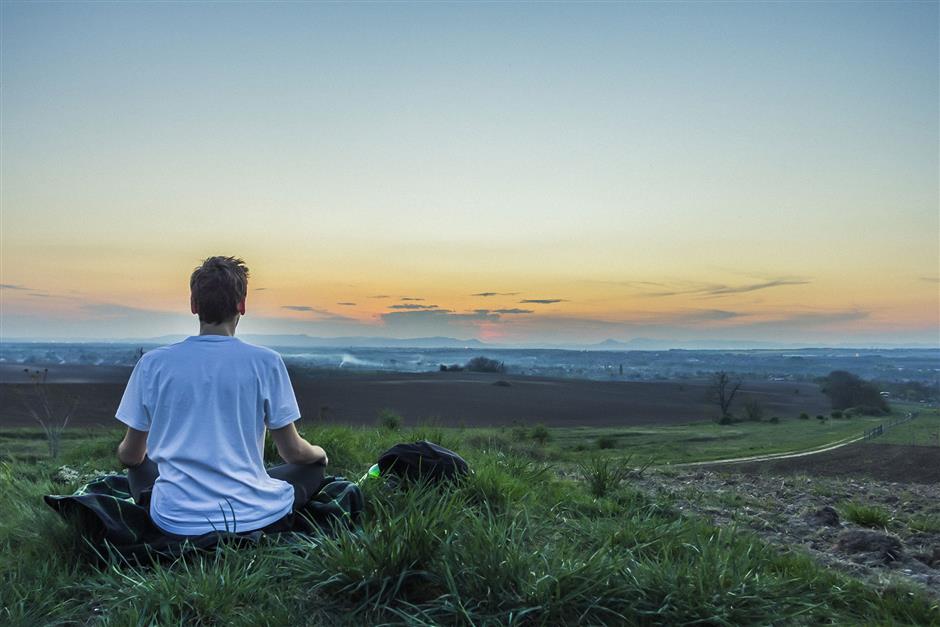 Finding time to stop, breathe and collect our thoughts can seem like a challenging task in our busy, everyday lives. However, finding ways to add calmness during a day of chaos is a vital tool for our long-term health and happiness.
Meditation has a range of health benefits, and contrary to widely held beliefs, can be completed anywhere, at any time. It merely comes down to your personal preference!
Last May we challenged you here to meditate for 10 minutes a day. This year we're throwing that challenge out to you again! If you've maintained your regular practice, you rock! Now, why not change up your routine or add another element to it?
Great times to meditate
First thing upon waking as we tend to have control over our schedule.

Before or after your workout.

On the way to or from work, find a spot in your favorite park. Use nature to add an extra element to your practice; it's a great way to unwind and clear the mind.

On a break, it's a great way to recharge midday.
Where to meditate
Alone - Anywhere you feel comfortable. Find a favourite spot in the house you love with plenty of light.

In a class - Check your local community boards for free classes or at your gym.

With friends - Meditate together and make a morning of it!
Simple ways to meditate
Guided - Following a voice or music, you can be taken on a journey which aims to help you calm the chatter of the mind. Click

here

for a list of meditations to get you started!

Silent - Taking time to sit in peace allows for needed reflection, an opportunity to give gratitude and some headspace.

Breathing exercises - If we are able to control our breathing, we are able to control our thoughts.

Here

are some examples of exercises you can do to help keep you calm, relaxed and centered.

Any activity that allows you to settle in and switch your mind off and find your flow. Cooking, clean, coloring, drawing and music are all great examples of this!
Mediation is an extremely powerful and benefical activity to engage in! We encourage you to use the month of May to kick start or reinvent your practice each day!
Get a Taste of WAG
The WAG Crash Course is OPEN for enrollment. This 30-day course will teach you the ins and outs of macro tracking, building healthy lifestyle habits and sustaining results without restricting the foods you love. Get personalized macros from a WAG Coach, join the members-only Facebook Group and participate in quarterly Live Q&A sessions with WAG Coaches.
Posted by Melanie Barnshaw
Latest Posts: