Whole Foods is an easy go-to for organic and nutrient-rich foods, but that doesn't always mean macro friendly. Here are a few balanced choices to fit your dietary needs, whatever they may be!
Dairy Free/Vegan

Beyond Meat Plant-Based Sausage Brats
Serving Size 76 g 190 Calories 16P 5C 12F
If you follow a plant-based diet (or even if you don't!), Beyond Meat has a wide array of high-protein stand-ins for just about any meat you can imagine.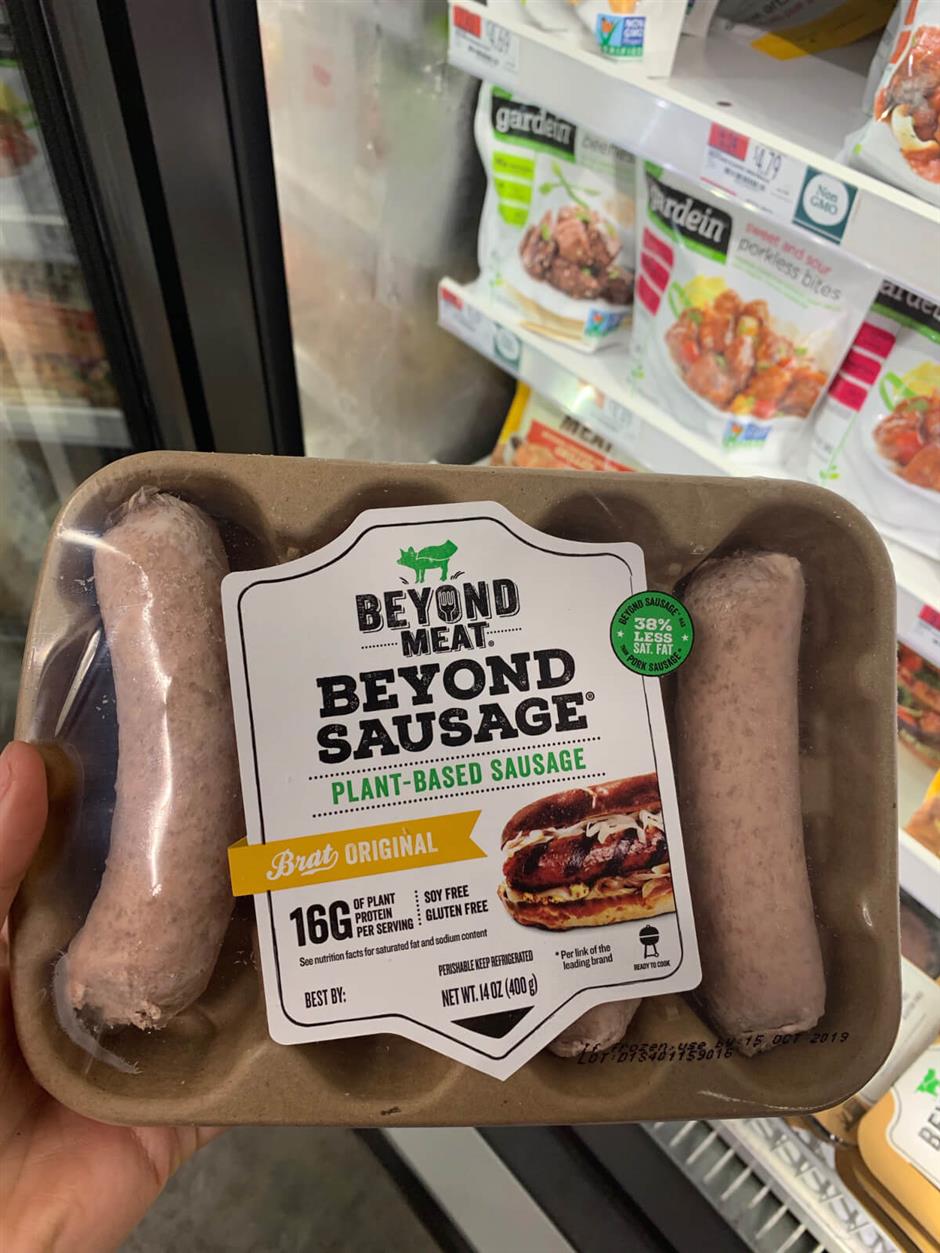 Buddha Bowl Foods Himalayan Pink Organic Popcorn
Serving Size: 28 g 110 Calories 3P 17C 4F
Buddha Bowl's popcorn has you covered for your next movie night, so you won't need to hoard all your fats. This air-popped goody is a perfectly crunchy and salty snack.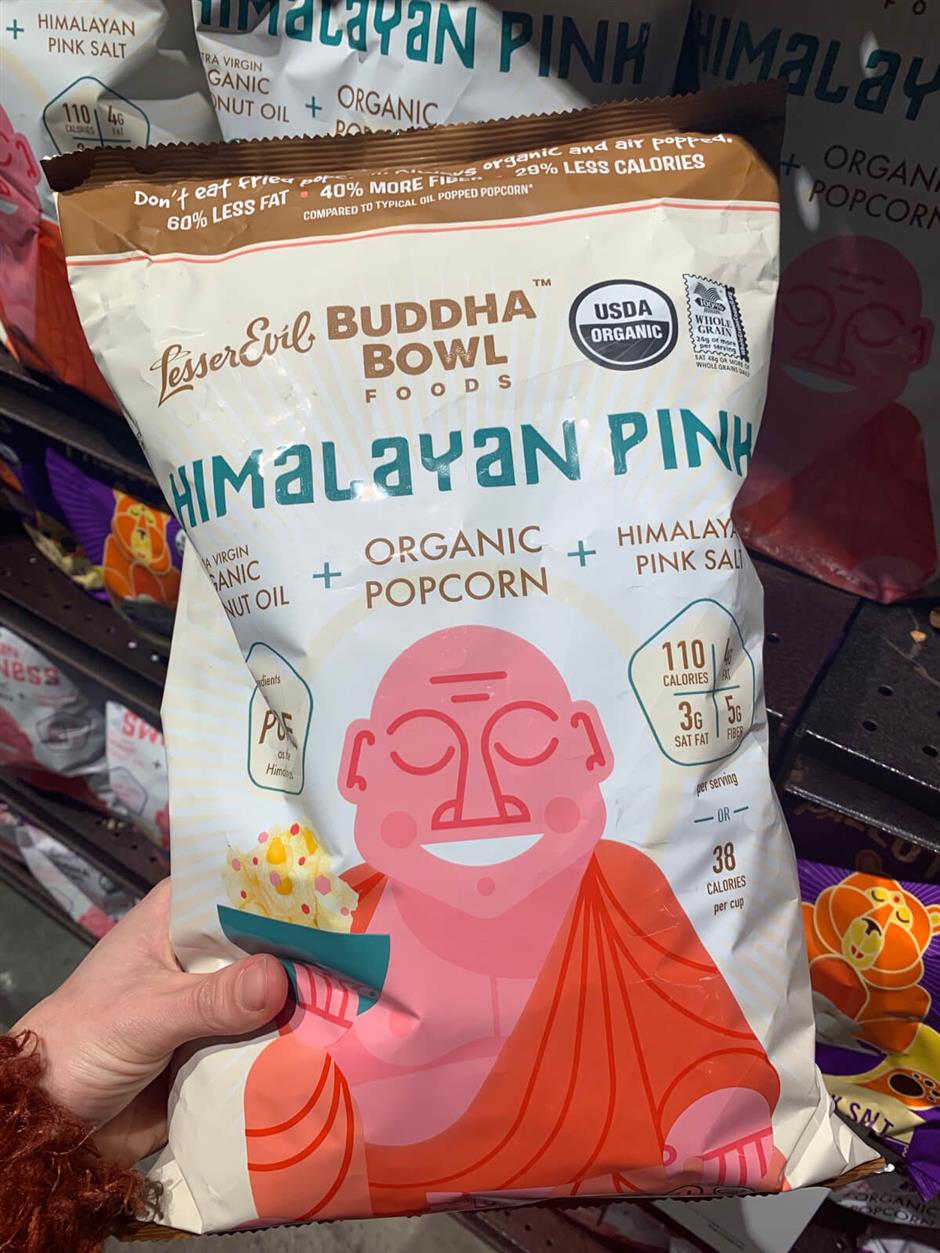 Siete Cashew Queso – Mild Nacho
Serving Size: 30 g 35 Calories 1P 2C 2.5F 
Did you think we'd give you a tortilla without some queso? Siete has a flavorful, dairy-free and low-fat alternative for all your favorite Tex-Mex dishes!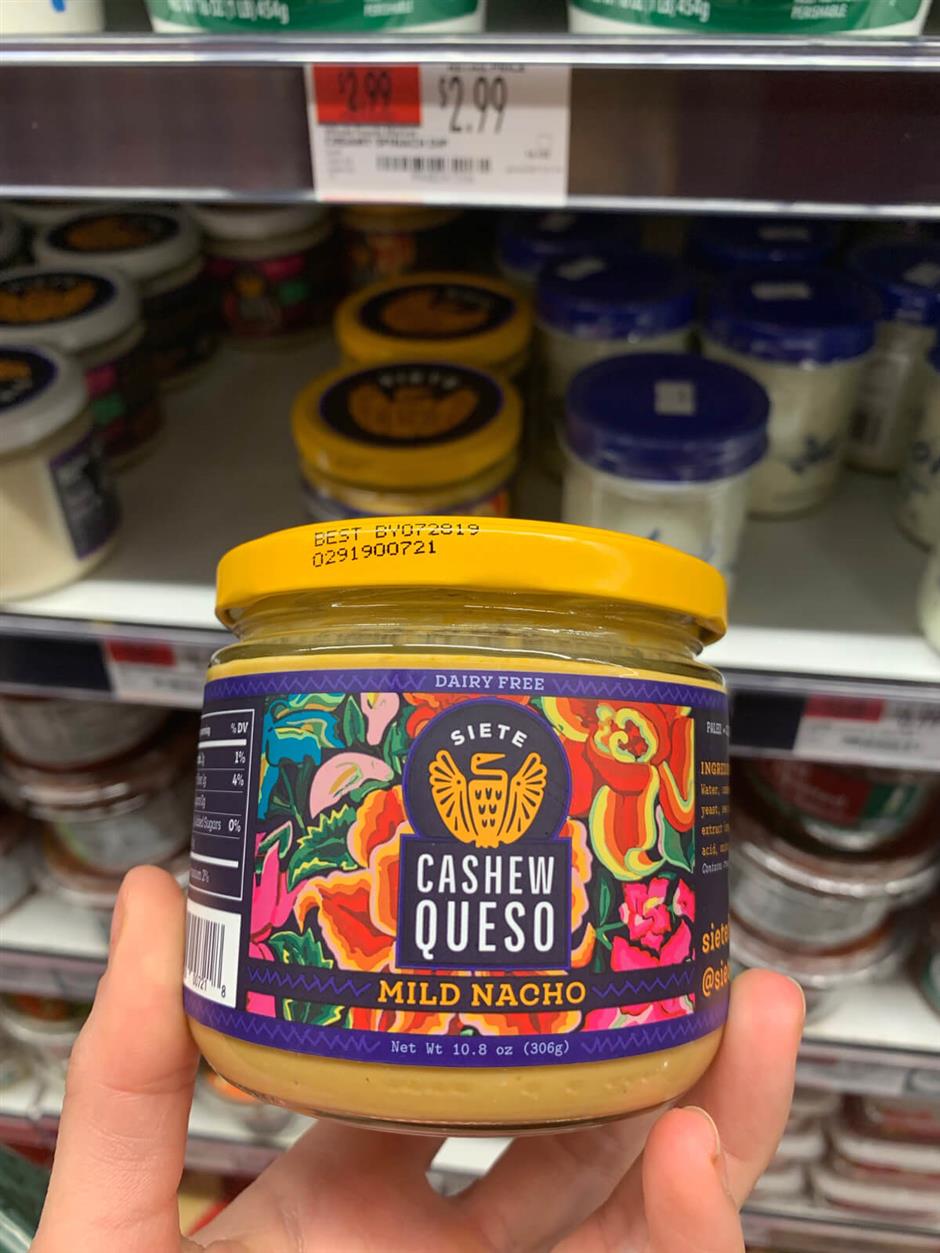 Forager Organic Cashewgurt® – Plain Unsweetened (lower fat)
Serving Size: 150 g 100 Calories 3P 9C 7F 
If you're dairy-free, finding a good yogurt can be tough. Forager's Cashewgurt® has a great texture and a subtle flavor so you can customize it to whatever flavor or sweetness you desire. Their line of Cashewgurt® is notably lower in fat than most dairy-free yogurts out there, although with this taste, it would be worth the splurge either way!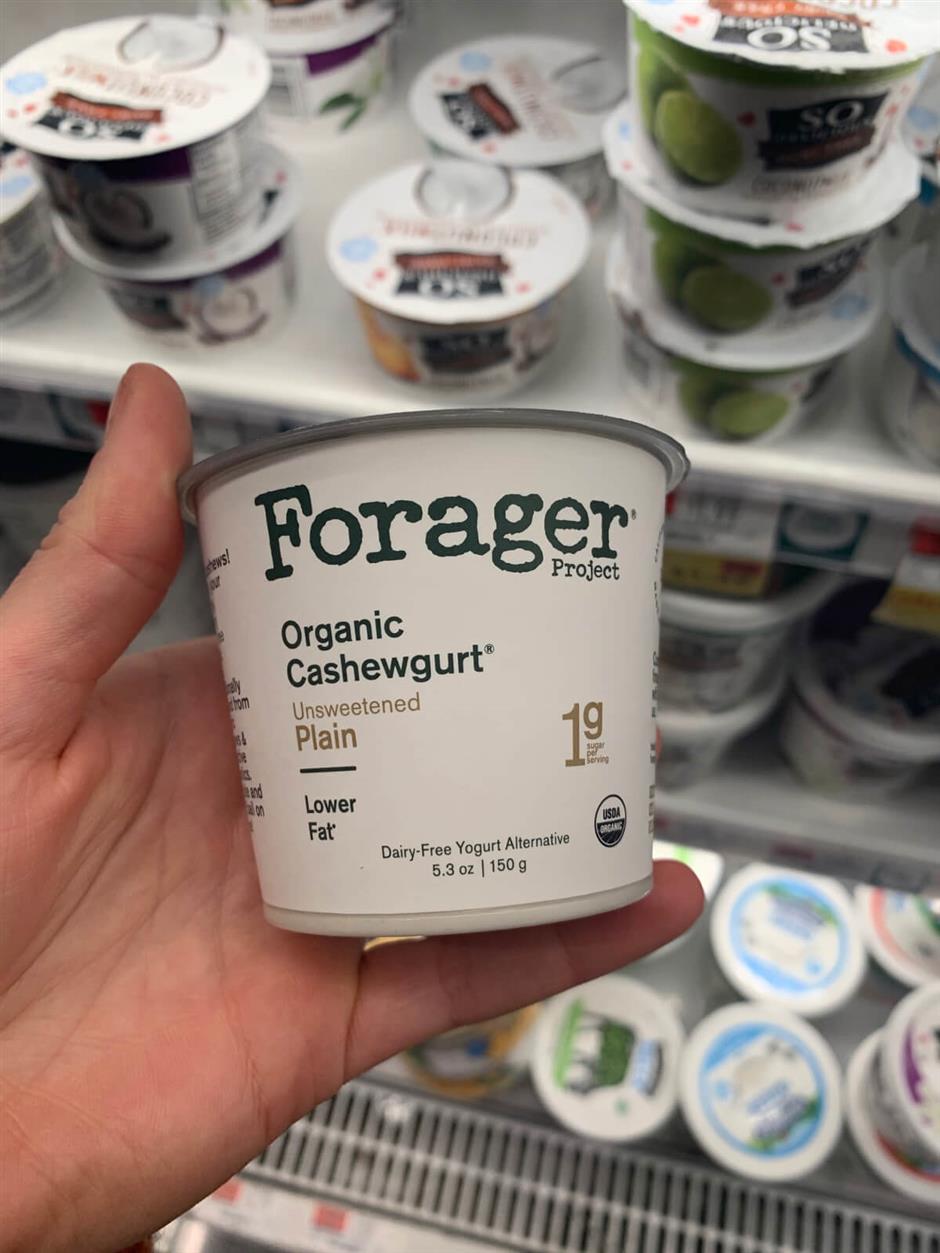 Delighted By Dessert Hummus – Vanilla Bean
Serving Size: 28 g 50 Calories 1P 9C 0.5F 
Don't let the name throw you off, this chickpea-based sweet spread is perfectly paired with fruit, pita chips or right on a spoon. 😉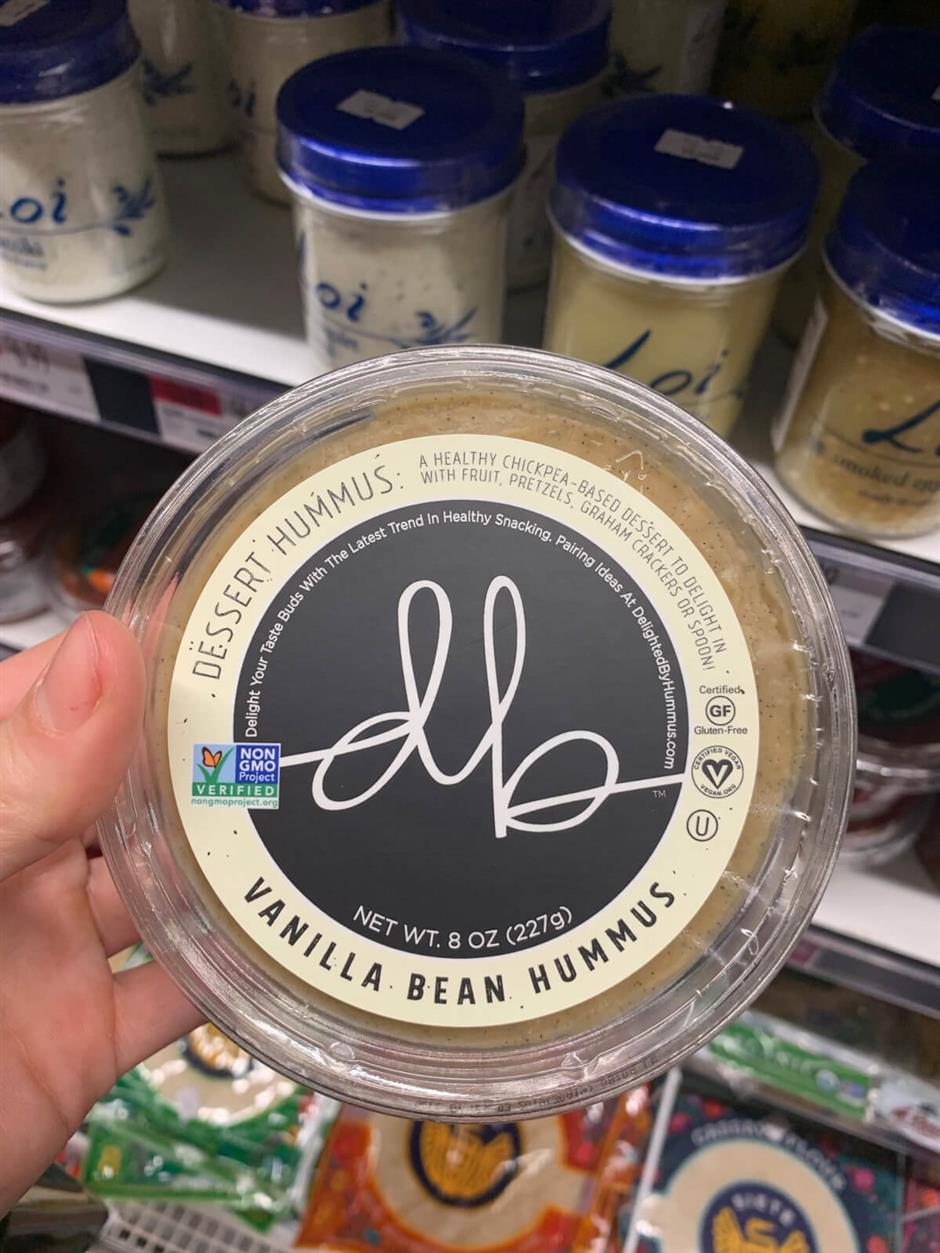 Gluten Free

The GFB Oatmeal – Apple Cinnamon
Serving Size: 60 g 230 Calories 10P 35G 7F 
The packaging on these is the real seller. No more mixing oats in gym Tupperware or scrounging for a paper cup. The pop-up bowl makes these a great choice for travel or your morning commute.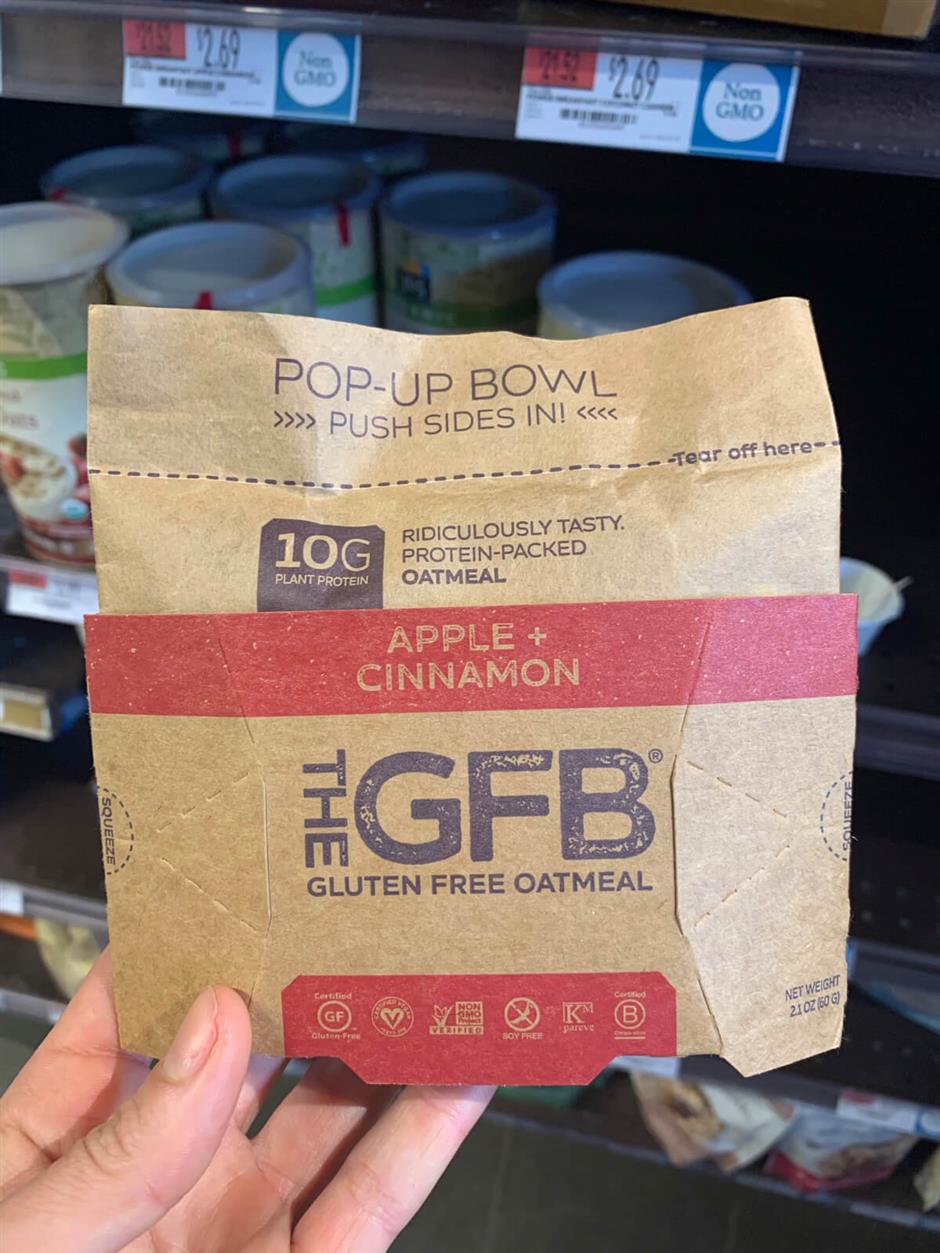 Siete Almond Flour Tortillas
Serving Size: 50 g 100 Calories 6P 20C 11F 
Looking for a gluten-free alternative that has great texture and taste? Siete is your brand.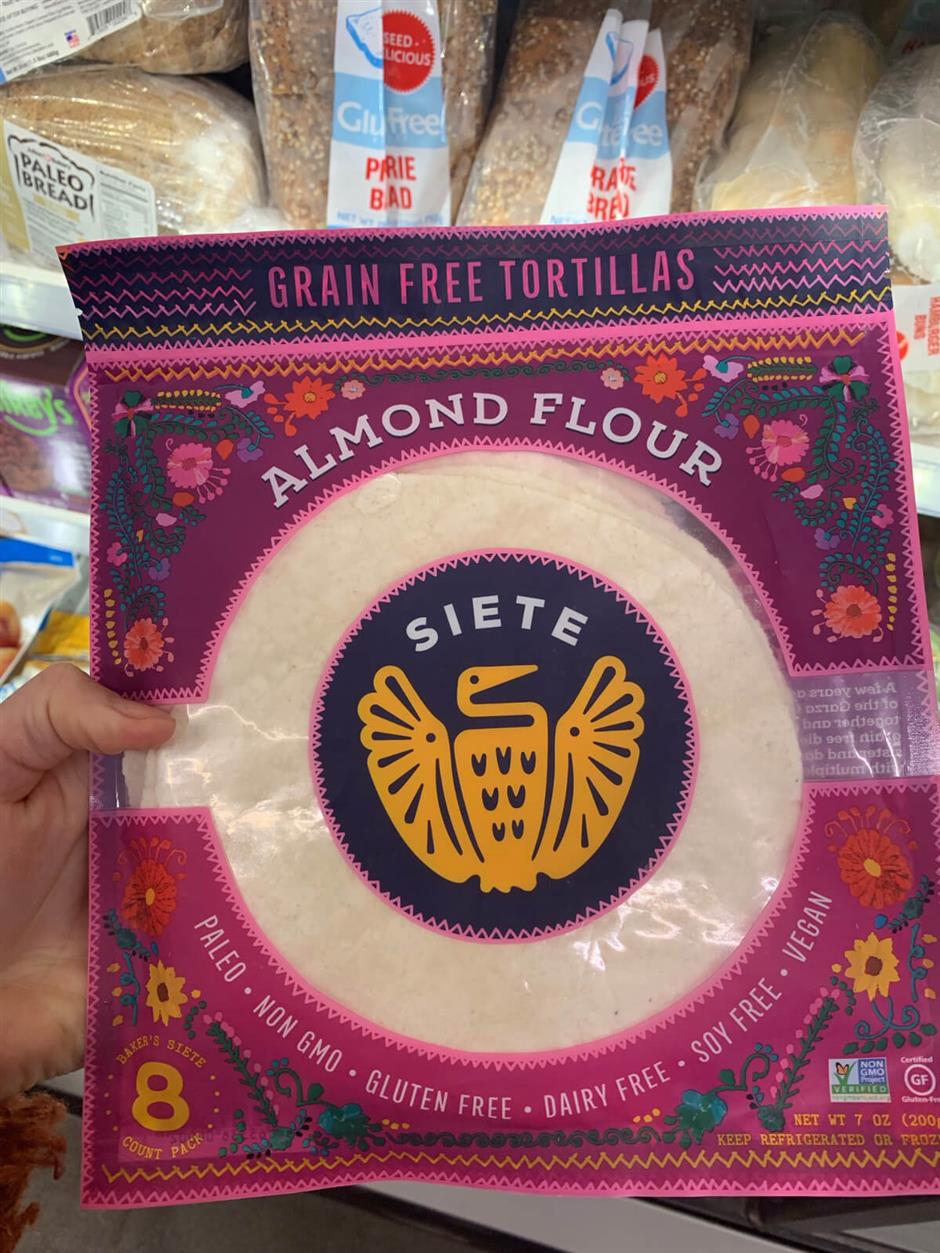 Purely Elizabeth Chocolate Sea Salt and Nut Butter Granola
Serving Size: 30 g 140 Calories 4P 19C 6F 
It's no secret that granola can be a sneaky way to spend your macros but Purely Elizabeth has a comparably lower fat and carb profile than many store brands as well as an easy-to-understand ingredient list.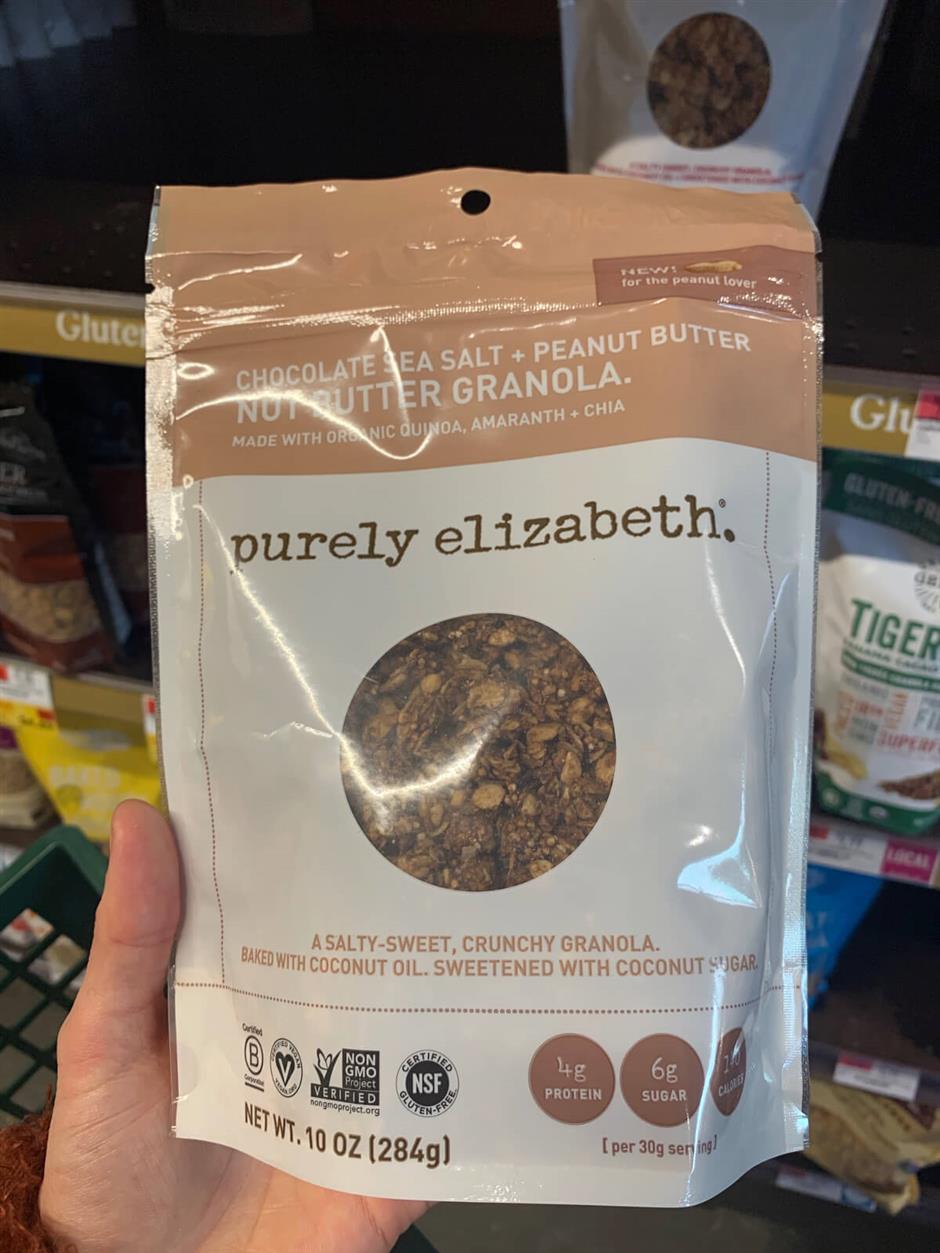 Whole Foods Roasted Poblano Dressing
Serving Size: 30 g 45 Calories 1P 2C 4F 
The name and the macros speak for themselves, but this tasty dressing adds zing to any salad or can be used to brush over proteins as a marinade.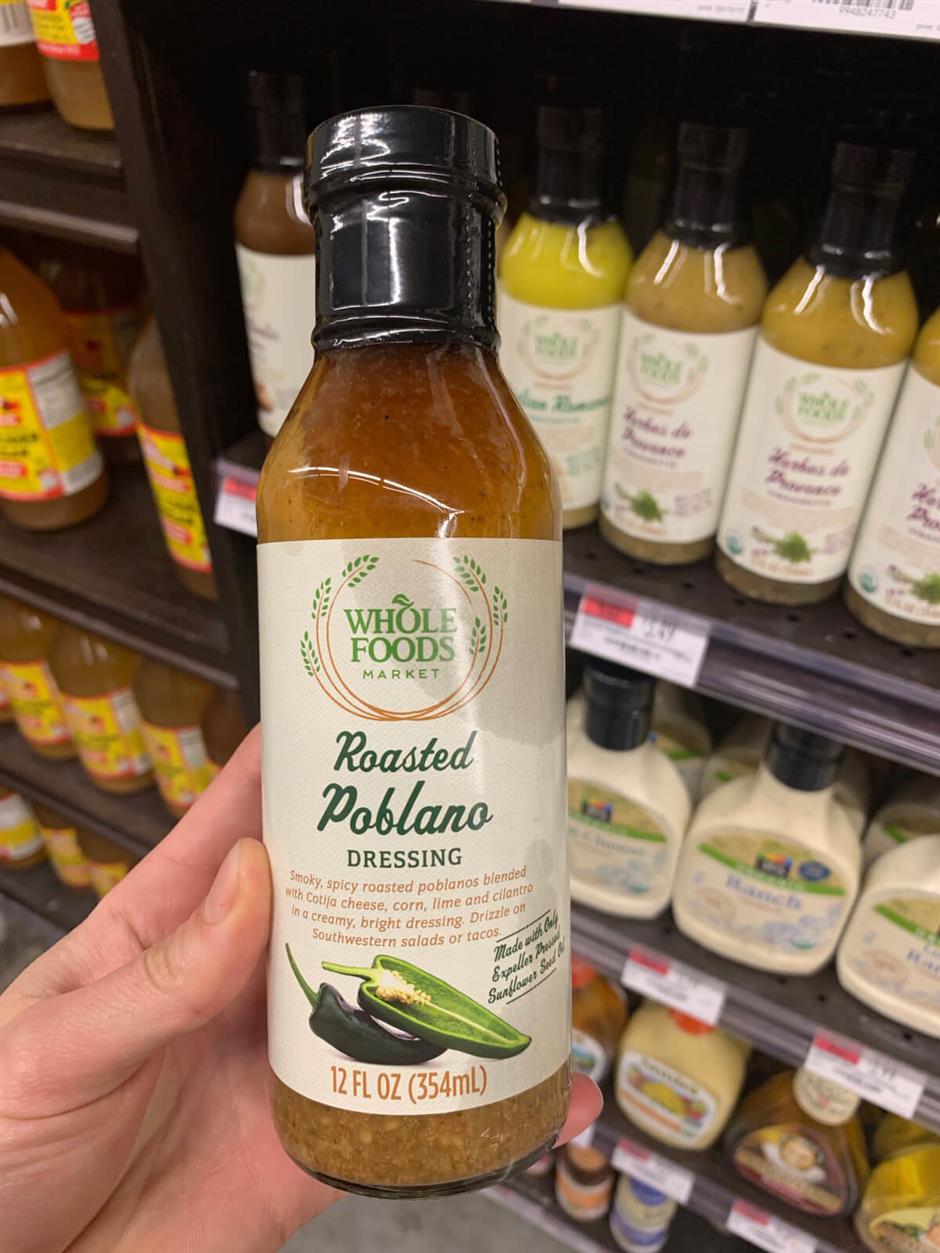 Whole Foods Southwest Quinoa Salad
Serving Size: 113 g 120 Calories 4P 23C 1.5F 
This Southwest Quinoa Salad is a great way to add some carbs, fiber, and flavor to a salad, or to eat on its own for a quick lunch.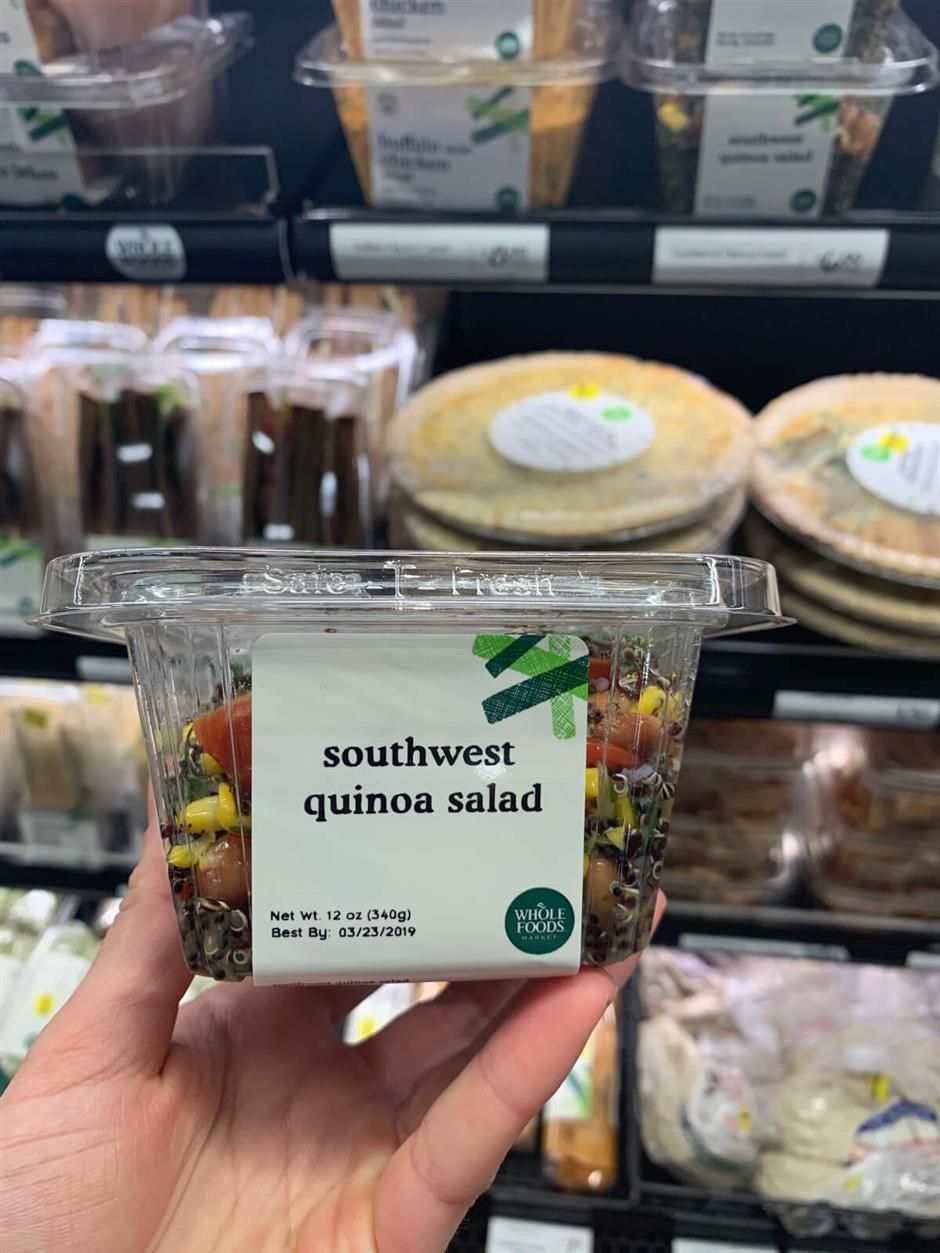 High Protein

Good Food Made Simple Egg White Patties
Serving Size: 57 g 35 Calories 6P 2C 0F 
Protein in a pinch? Egg white patties are a quick option for getting some lean protein in your day at home or on the road.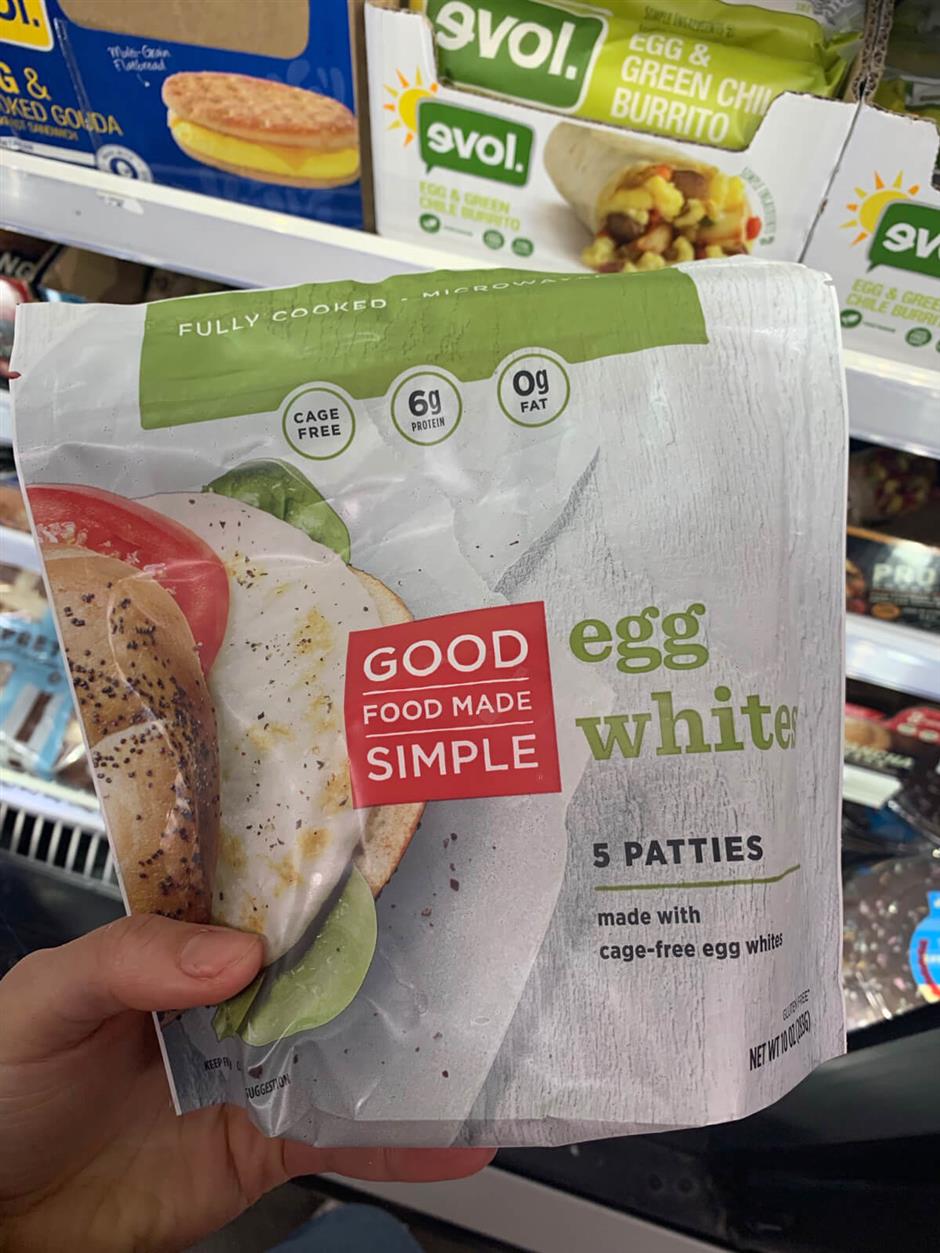 Good Culture Organic Cottage Cheese – Pineapple
Serving Size: 150 g 150 Calories 17P 10C 5F 
Cottage cheese is an easy way to hit your protein goals on the go and pack a little sweetness into your day.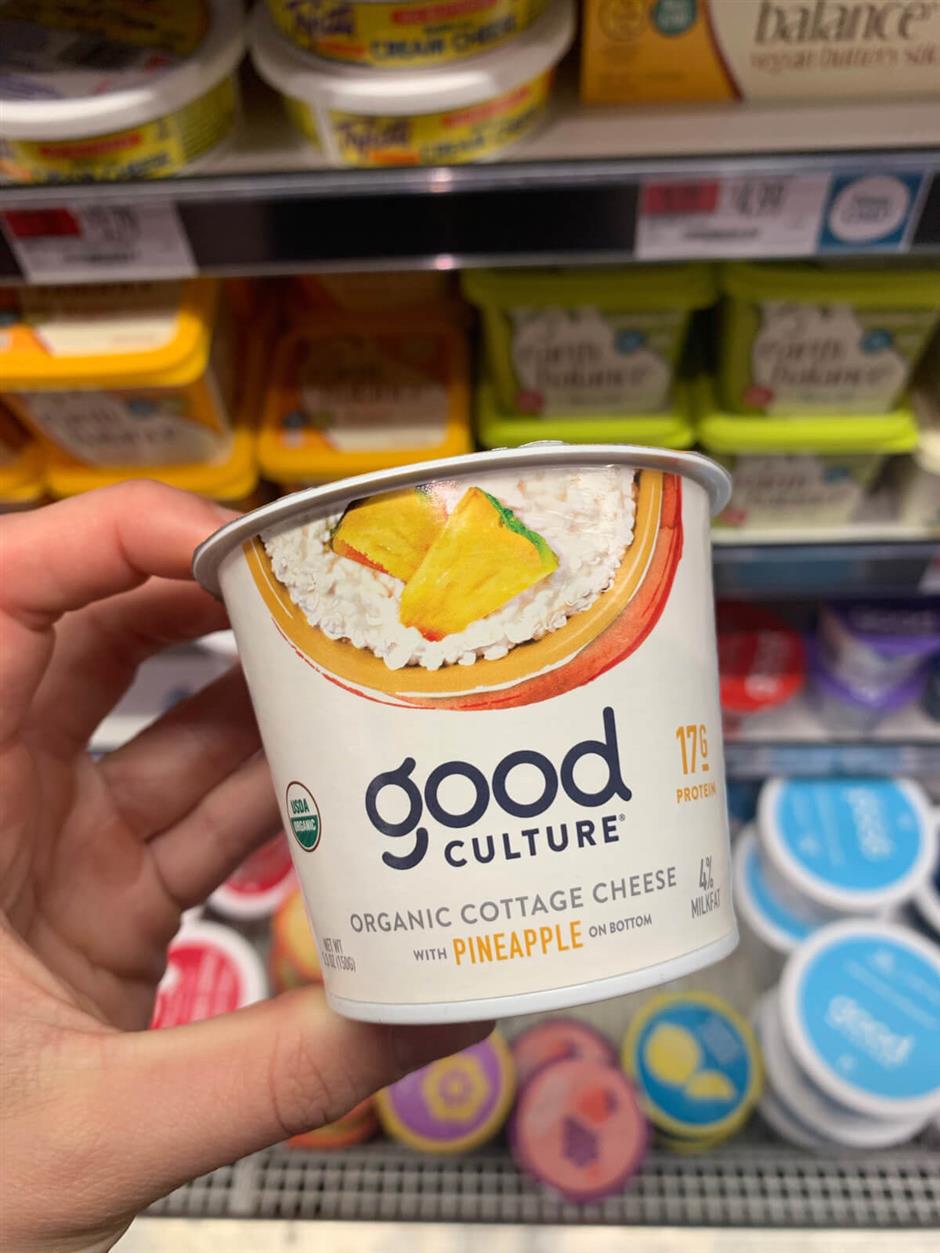 Explore Cuisine Organic Black Bean Spaghetti
Serving Size: 56 g 180 Calories 25P 19C 3F 
Protein. Pasta. You CAN have both. This black bean pasta is lower in carbs and loaded with protein and fiber. Use as a stand-in for any of your favorite pasta dishes.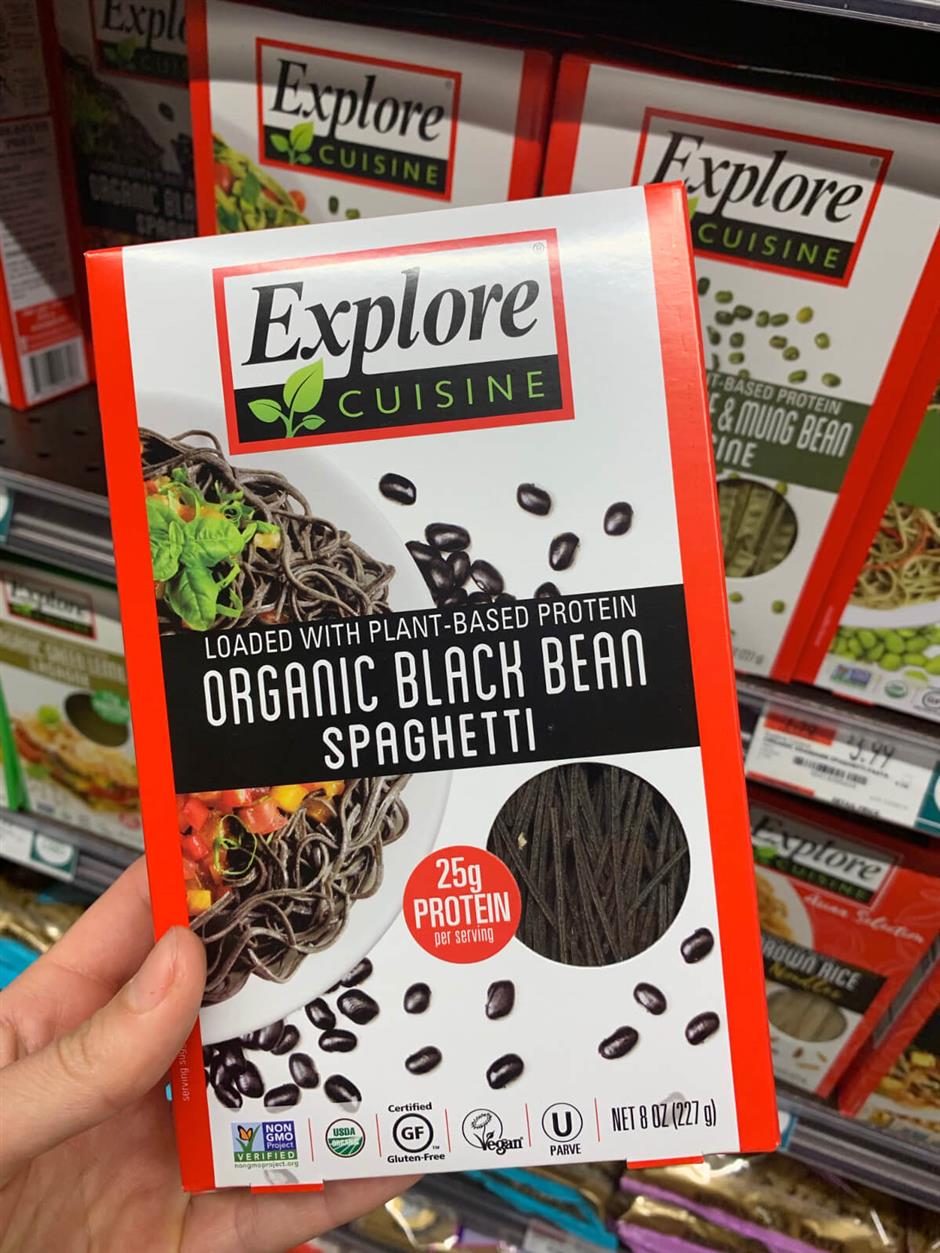 Kettle and Fire Bone Broth – Mushroom Chicken
Serving Size: 240 g 50 Calories 10P 1C 1F 
If you want the gut-healing properties of bone broth and a cozy alternative to a protein shake, Kettle and Fire provides a high-quality, heat-and-go alternative.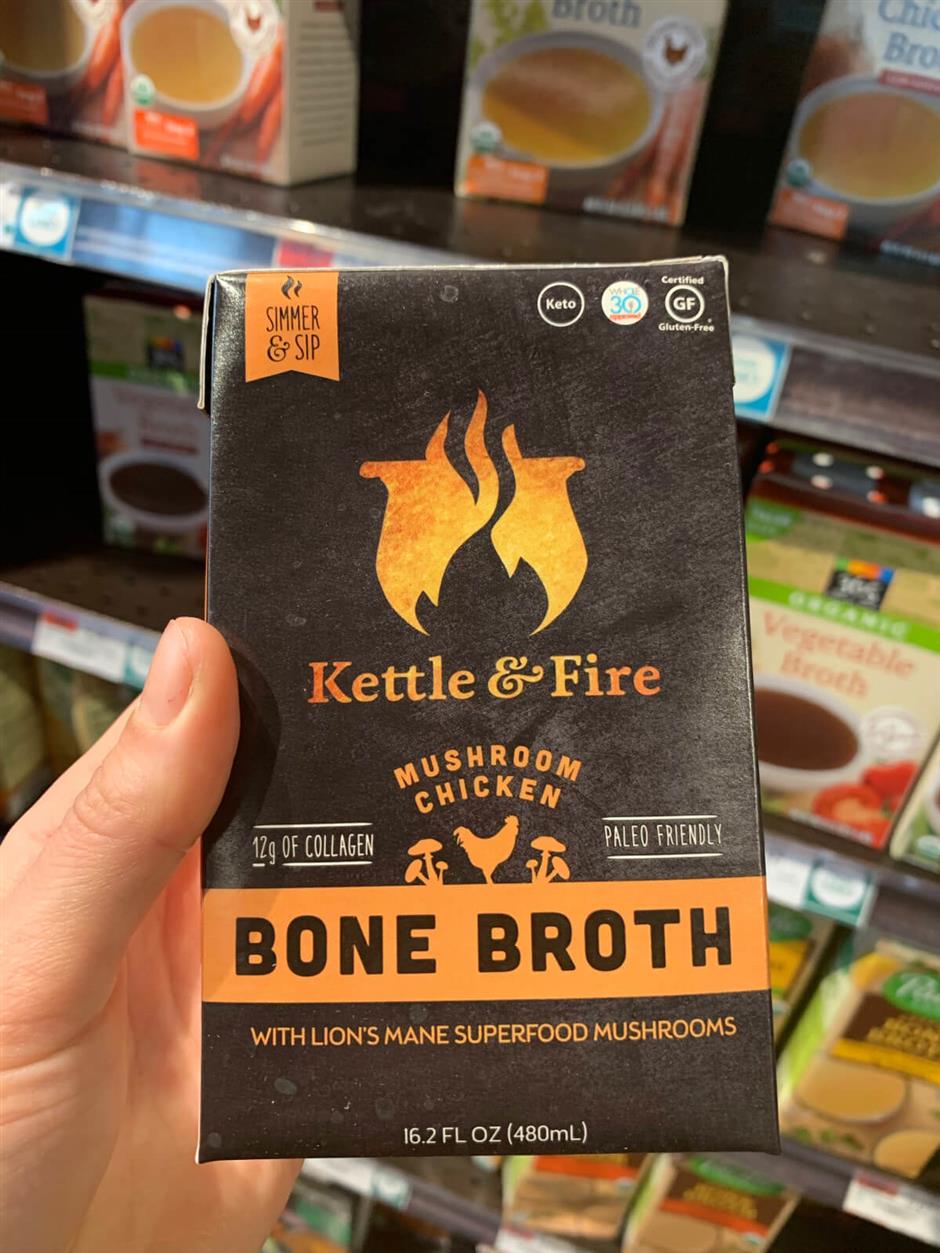 If you love mixing up your grocery list, check out some of our other macro-friendly finds at:
Need more suggestions on what foods will help you reach your goals based on your grocery stores and food preferences? Hiring a 1:1 coach will give you the ability to ask specific questions to someone who puts in the effort to get to know YOU. At WAG, our coaches work hard to give you tips and tricks for your lifestyle, food preferences and nutritional needs to help you not only reach your goals - but maintain them.