Hello down there! Australia, you have been heard! All countries have different grocery stores which stock completely different brands and food.

This time we're visiting Woolworths (or Woolies, if you're a local) and sharing our top picks from their aisles.

What's your absolute favorite macro-friendly item from your local grocery store? Let us know using the hashtag #teamWAG so we can collect them!

Ready-Made Meals

Woolworths Classic Chicken Dinner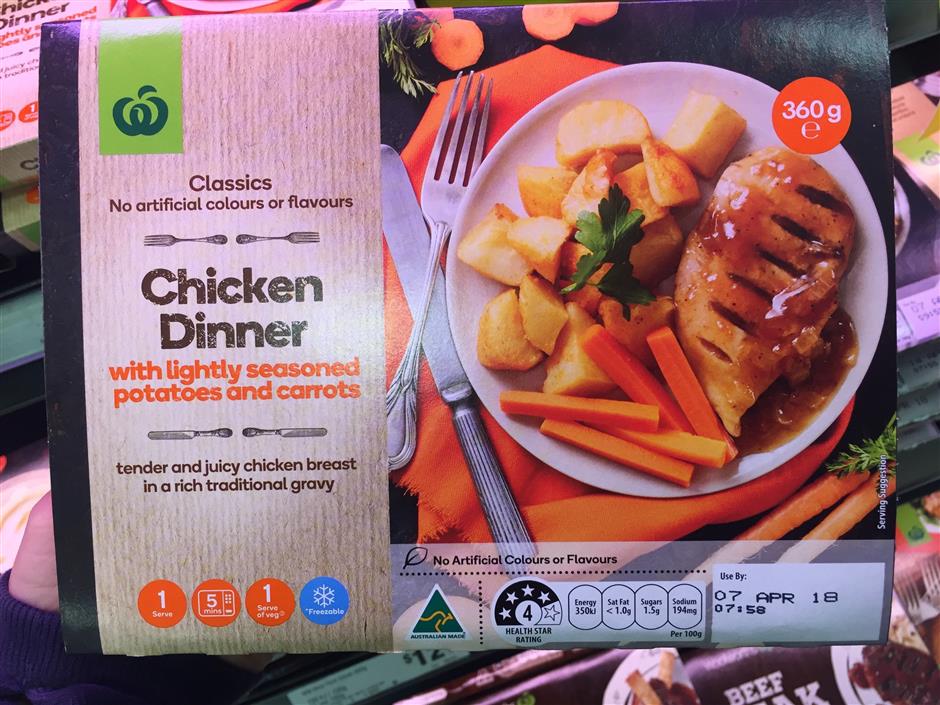 A simple dinner, ready in a pinch!
Serving size 360 grams
Calories 301 | Protein 33 | Fat 6.8 | Carbs 22.3
Woolworths Classic Sides Vegetable Mash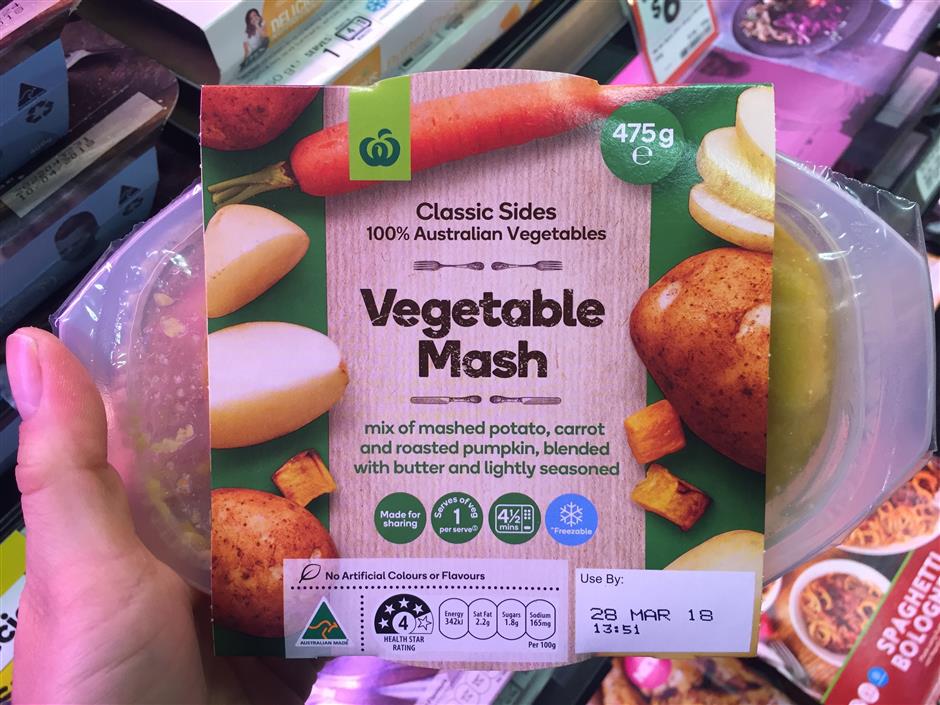 Such a reliable side dish for your meal! Just scoop out your portion and heat!
Serving size 118 grams
Calories 97 | Protein 2 | Fat 4 | Carbs 10.9
Healthy Everyday with Pete Evans Green Curry Chicken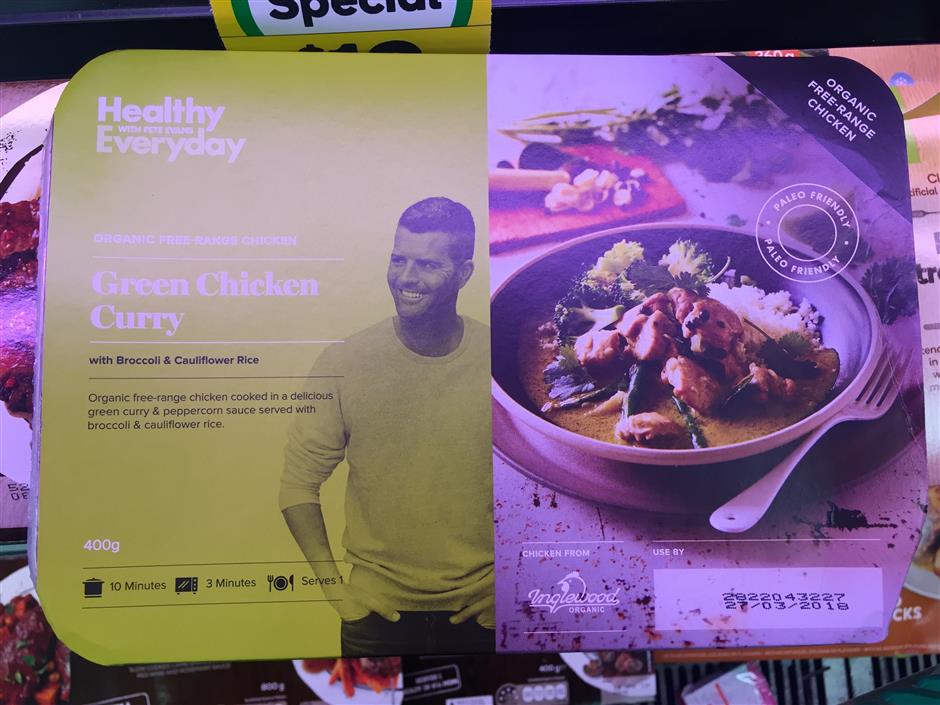 Don't have time to make our WAG Green Curry Chicken? Well then, next up we love the Pete Evans version, not just because we're My Kitchen Rules fans,but because the ingredients list was really impressive! Pretty much just like home cooking.
Serving size 400 grams
Calories 416 | Protein 28 | Fat 22 | Carbs 19
Healthy Everyday with Pete Evans Cottage Pie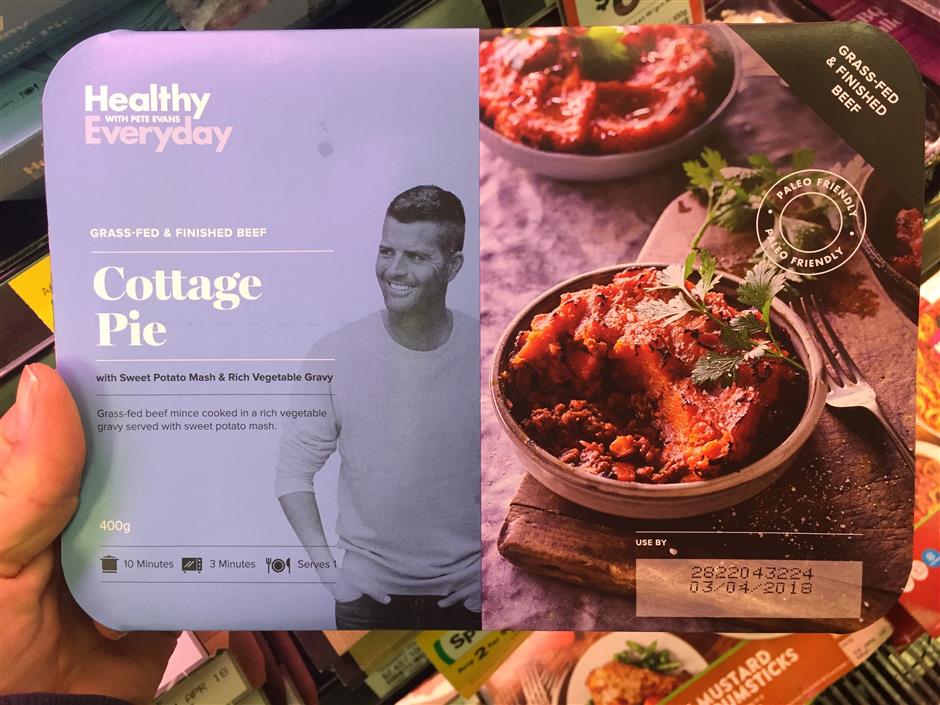 See above: Minimal to no preservatives with really decent macros! Hello warm, hearty cottage pie!
Serving size 400 grams
Calories 390 | Protein 40 | Fat 11 | Carbs 26 
Woolworths Delicious Nutritious Beef & Barley Casserole with Roasted Vegetables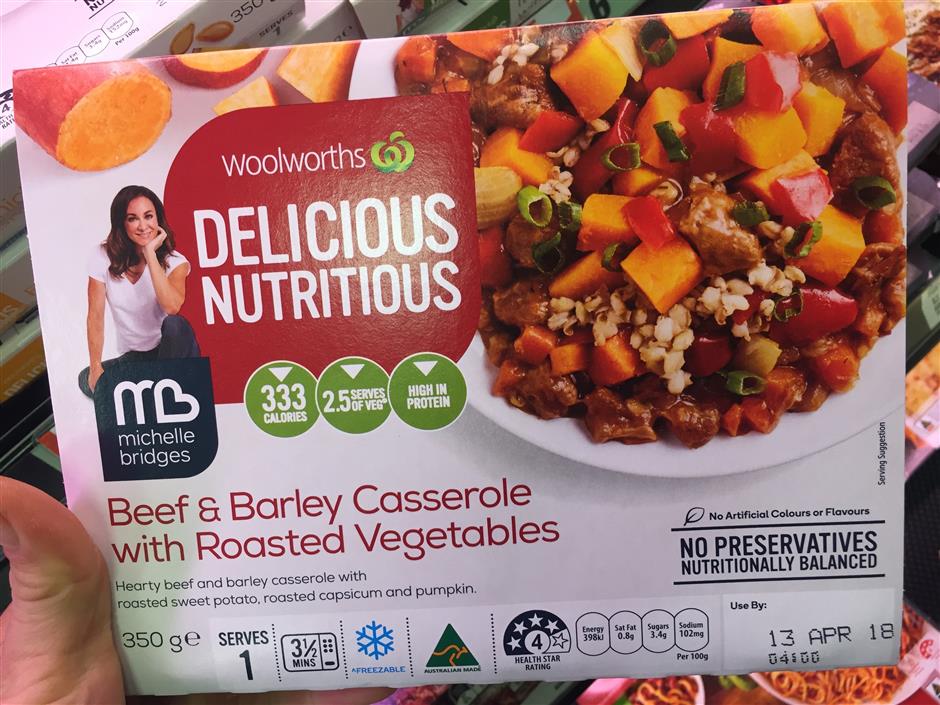 Can't go wrong with a beef casserole and some veggies.
Serving size 350 grams
Calories 333 | Protein 25 | Fat 11 | Carbs 29
Old El Paso Shredded Chicken and Rice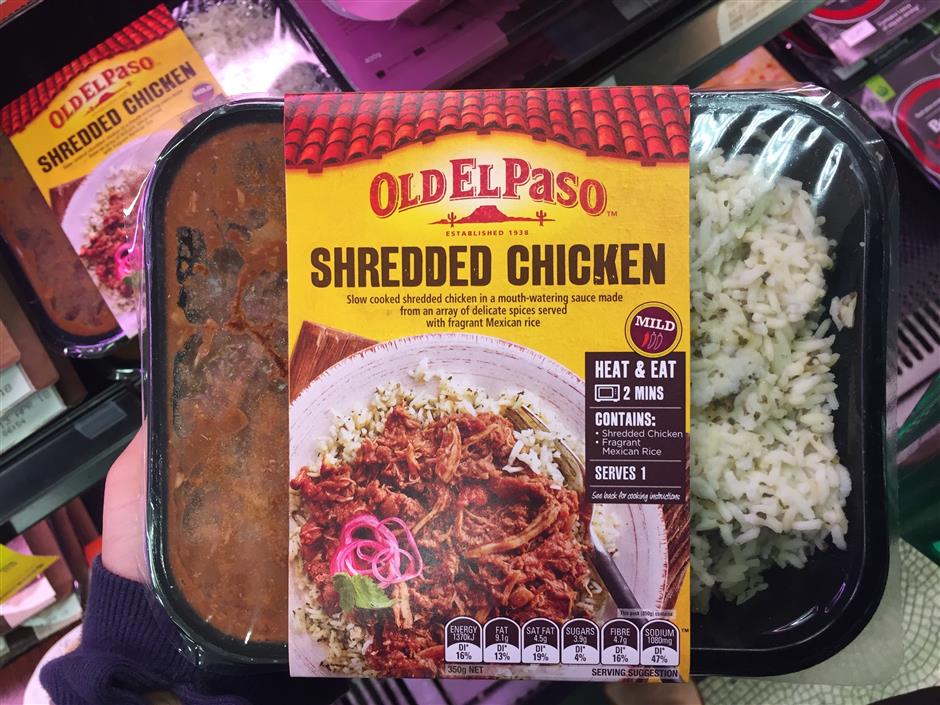 Love the flavor of this pre-made meal. Tip: Mix in your favorite vegetables for heating to beef it up and get some more nutrients in.
Serving size 350 grams
Calories 372 | Protein 12.7 | Fat 9 | Carbs 46
LaZuppa Chicken Noodle Soup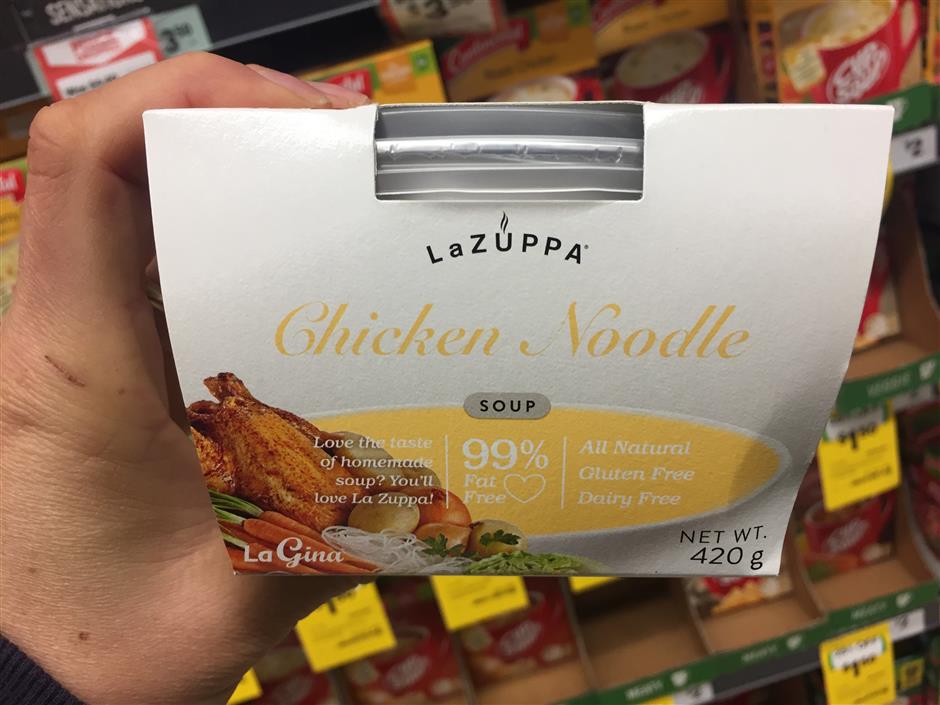 This is a HUGE bowl of soup. If you're looking for convenient high-volume food, try this.
Serving size 420 grams
Calories 101 | Protein 6.3 | Fat 1.7 | Carbs 14.7 
Birds Eye Steamfresh 𐆑 Rice with Mediterranean Vegetables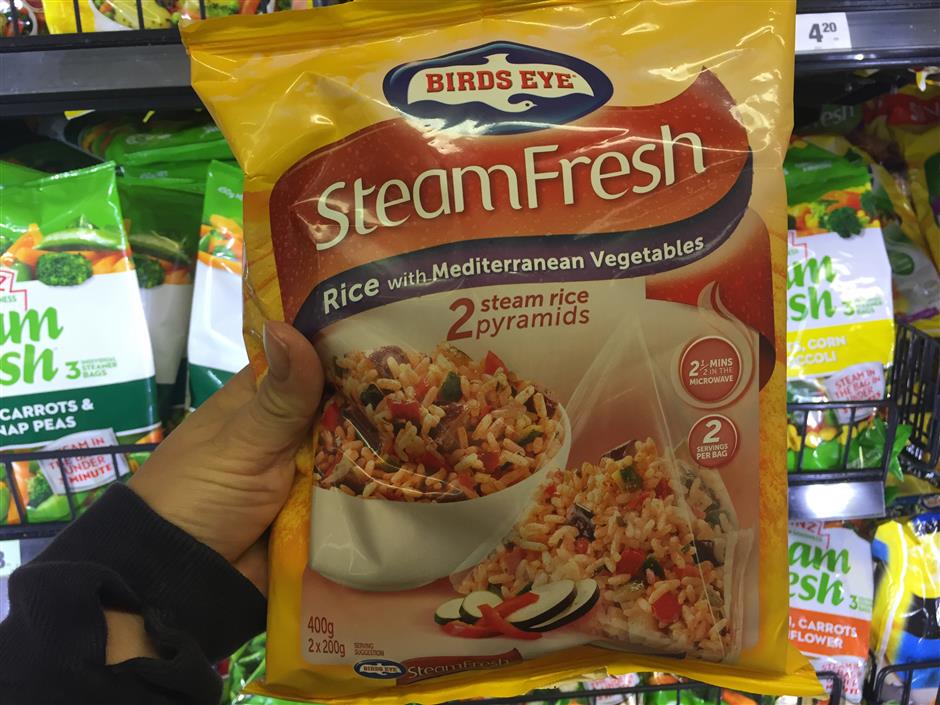 Be careful, one package looks like one serving, but it's two! So if you want the whole packet you have to track double. However, this steam-easy bag of black rice, quinoa and cherry tomatoes has an impressively clean list of ingredients. TIP: Open the packet and cook in a saucepan with stock and your favorite protein. It hacks into a great risotto or paella substitute.
Serving size 100 grams
Calories 118 | Protein 2.5 | Fat 2 | Carbs 19

Meats

Macro Certified Organic Australian Beef 95% Lean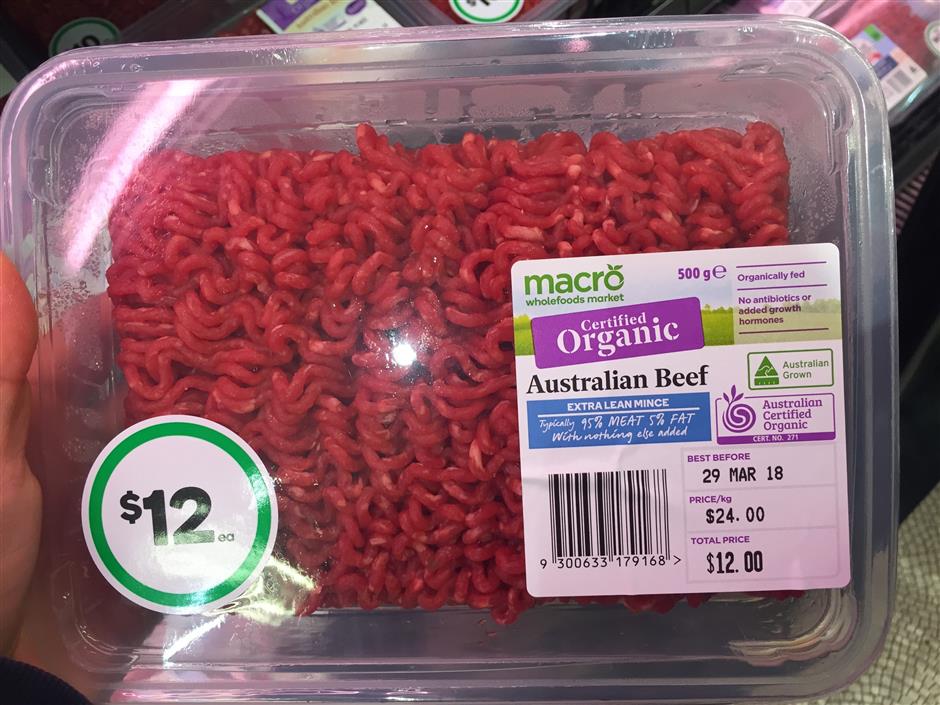 It's hard to find ground beef this lean in the States. Just saying….
Serving size 100 grams
Calories 131 | Protein 20.4 | Fat 5 | Carbs 0
Peppercorn 𐆑 The Good Food Company Extra Lean Chicken Chipolatas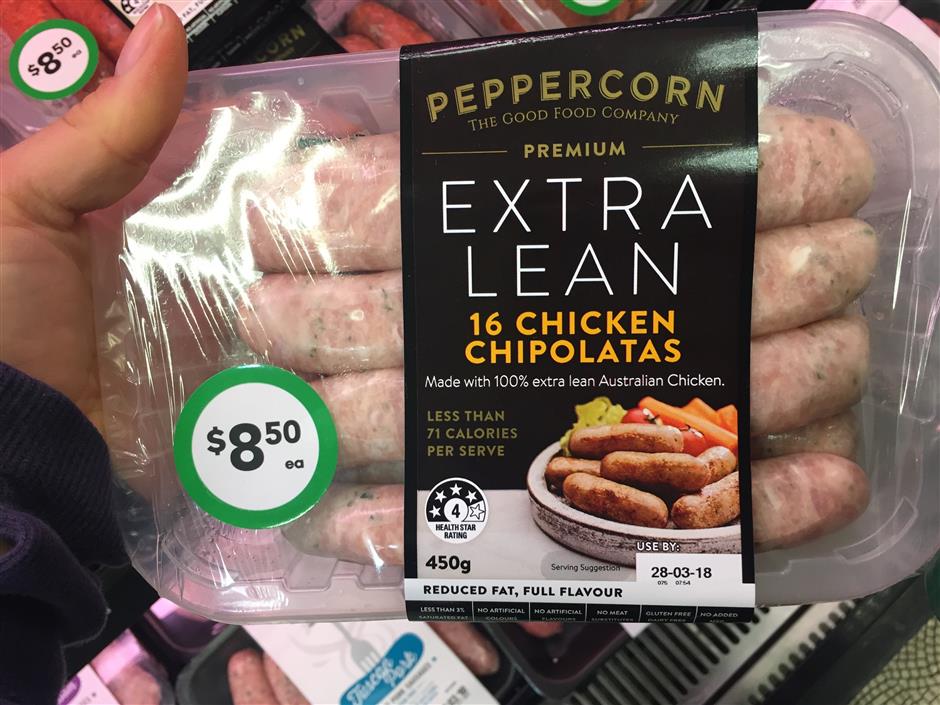 Sausages with only 2 grams of fat? Yes, yes please. These are amazing for brekky*, lunch or tea**.
Serving size 56 grams (not sure if this is 1 sausage or 2 it doesn't say)
Calories 70 | Protein 8.6 | Fat 2 | Carbs 3.9
*Australian for breakfast
**Australian for dinner
Jamie Oliver Asian-Style Chicken Meatballs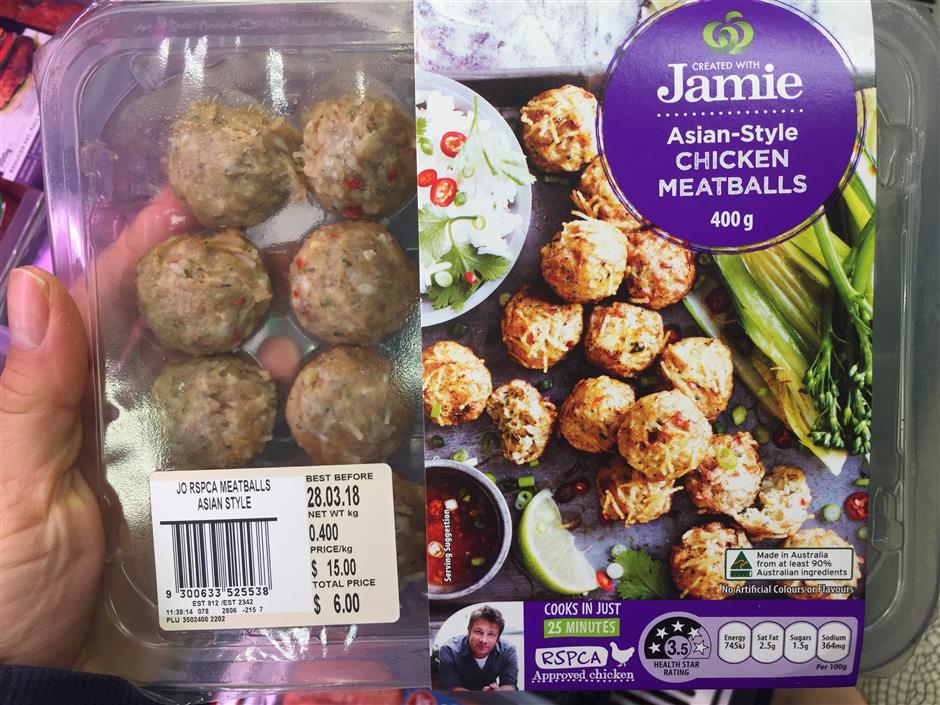 Everyone loves celebrity chef Jamie Oliver and the campaign he has been on for healthier eating. The ingredients list of these chicken meatballs is okay (not perfect!) but they are delicious and super macro-friendly.
Serving size 80 grams (approx. 4 meatballs)
Calories 143 | Protein 12 | Fat 6 | Carbs 8
SunPork Slow Cooked and Pulled Chicken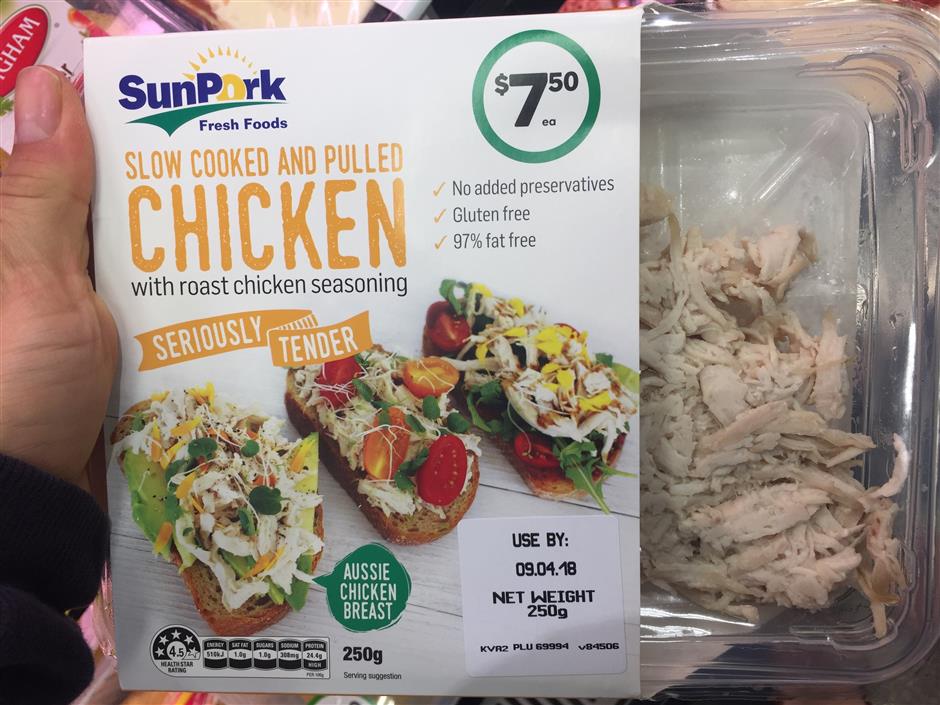 I don't always suggest packaged meats because they usually have some preservatives, but in a pinch, the SunPork meat range works a treat for salads and sandwiches.
Serving size 83 grams
Calories 425 kj (102 calories) | Protein 20 | Fat 1.5 | Carbs 1
SunPork Slow Cooked and Pulled BBQ Beef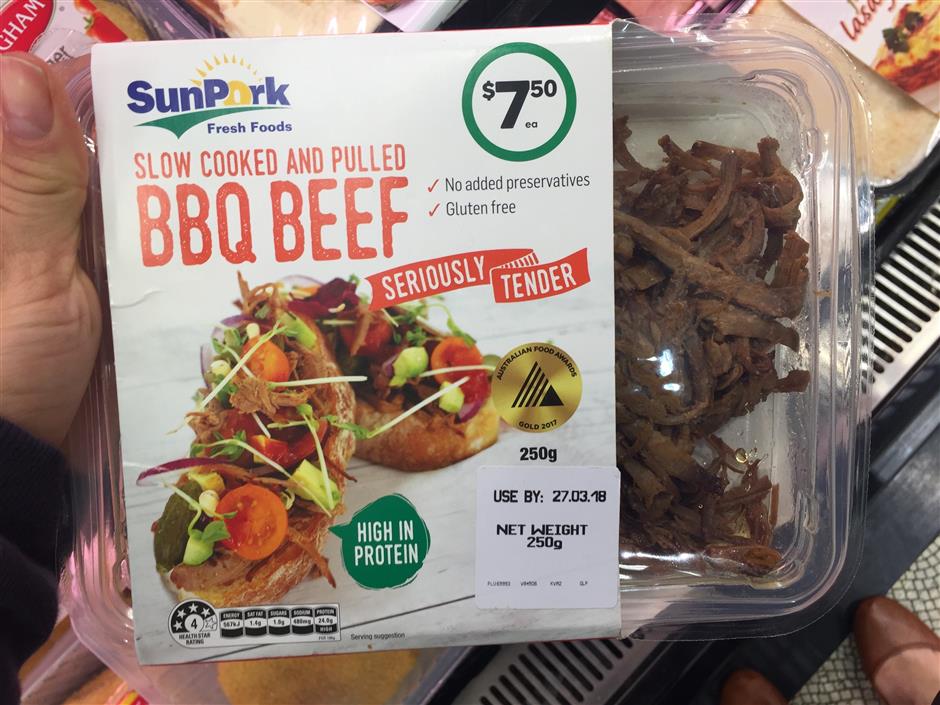 This slow-cooked beef has a delicious sauce and is very low carb!
Serving size 83.3 grams
Calories 113 | Protein 20 | Fat 2.7 | Carbs 2
K-Roo Kangaroo Fillet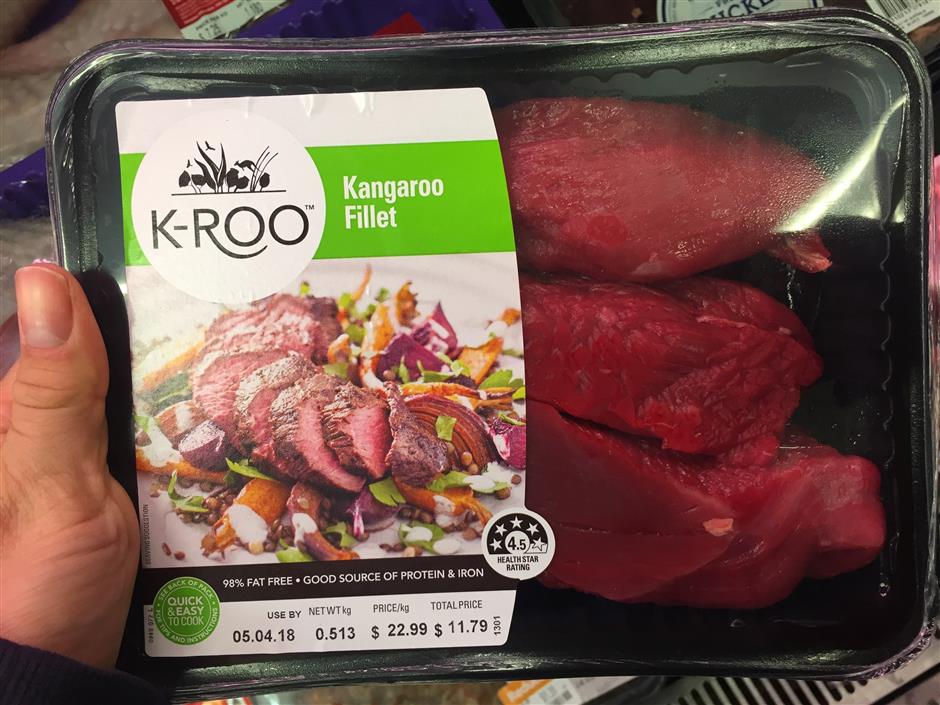 If you're not occasionally substituting high-fat red meat for some lean, tasty kangaroo (about as lean as chicken breast), then you're not taking advantage of being the only country in the world that eats their national animal. C'mon, get in on it! Is that weird to say? Oh well, it is what it is.
Serving size 150 grams
Calories 148 | Protein 33 | Fat 1.5 | Carbs 0
K-Roo Kangaroo Mince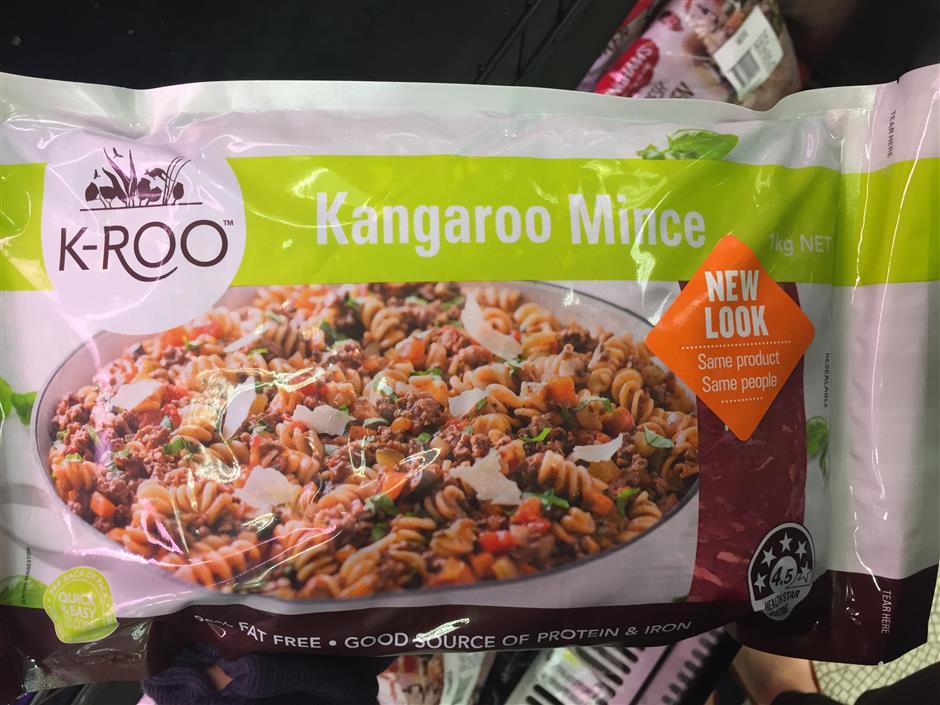 Switch the meat in your spaghetti bolognese or burger patties for some Roo mince. So lean and flavorsome, you won't regret it!
Serving size 125 grams
Calories 130 | Protein 26 | Fat 2.5 | Carbs 0


Dairy Products and Snacks

Rokeby Farms Whole Protein Swedish Style Quark Yoghurt - Natural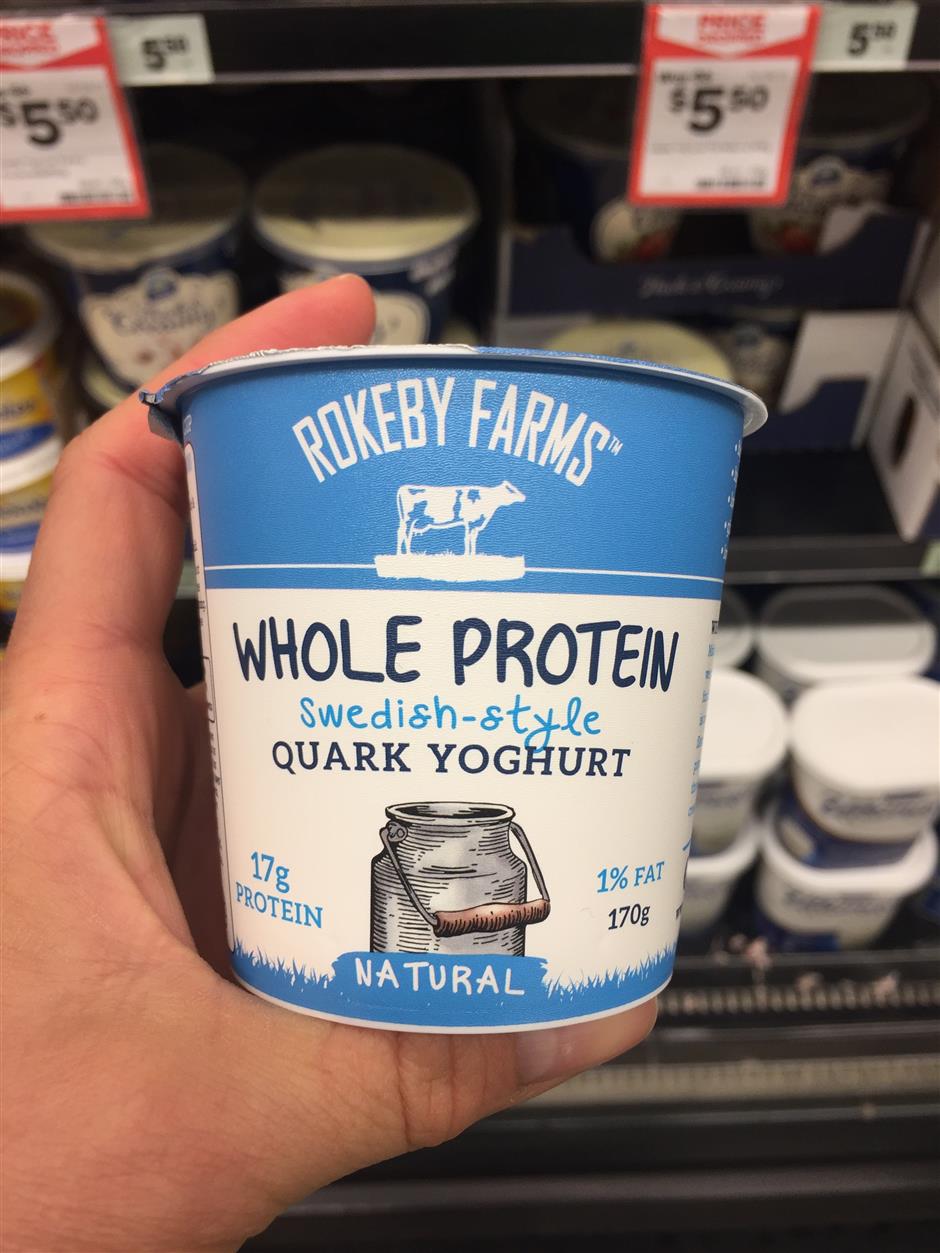 The tiny bit of fat in this quark yoghurt really adds a lot more flavor to the yoghurt compared to zero-fat products like Chobani (which we all still love…and is also available in Oz!).
Serving size 170 grams
Calories 113 | Protein 17 | Fat 1.7 | Carbs 7

Vegemite
Obviously vegemite. International skeptics: Don't knock it till you try it properly. Butter and a thin spread on your toast, people!
Serving size 5 grams (this spread)
Calories 9 | Protein 1.3 | Fat 0 | Carbs 0
YoGo Chocolate Yoghurt Tubs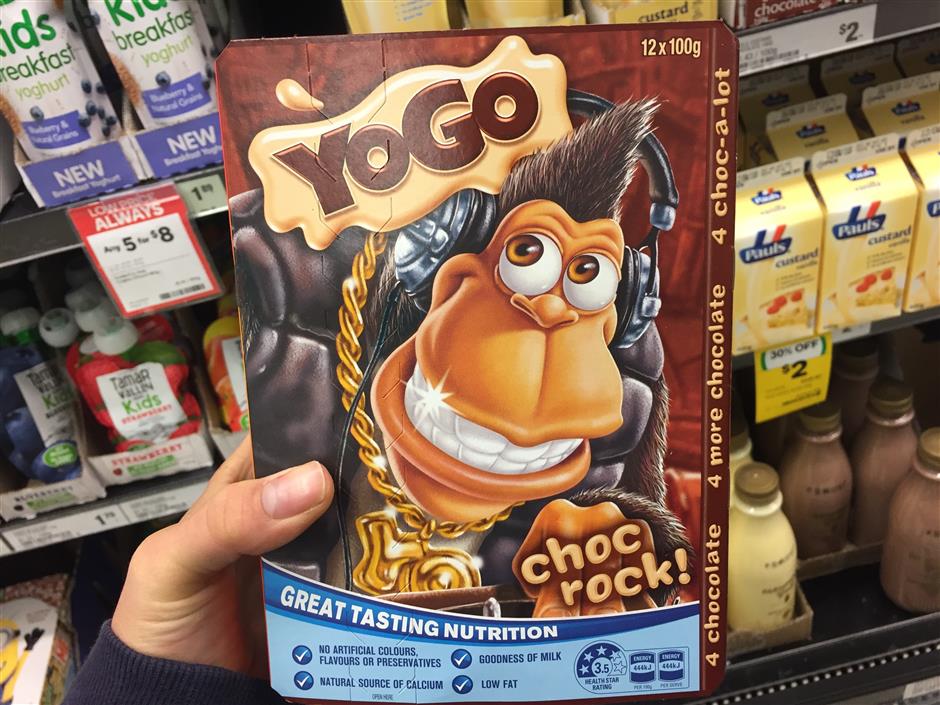 The pre-workout of your Australian childhood is back! Supporting you through your heavy lifting sessions in the form of a DJ Gorilla-fueled-by-chocolate flavored yoghurt. Mix in with some high-protein natural yoghurt and you'll finish off your macros for the night easily.
Serving size 100 grams
Calories 105 | Protein 3.2 | Fat 2.9 | Carbs 16.5
Chris' Tzatziki Fun-Size Snack Cup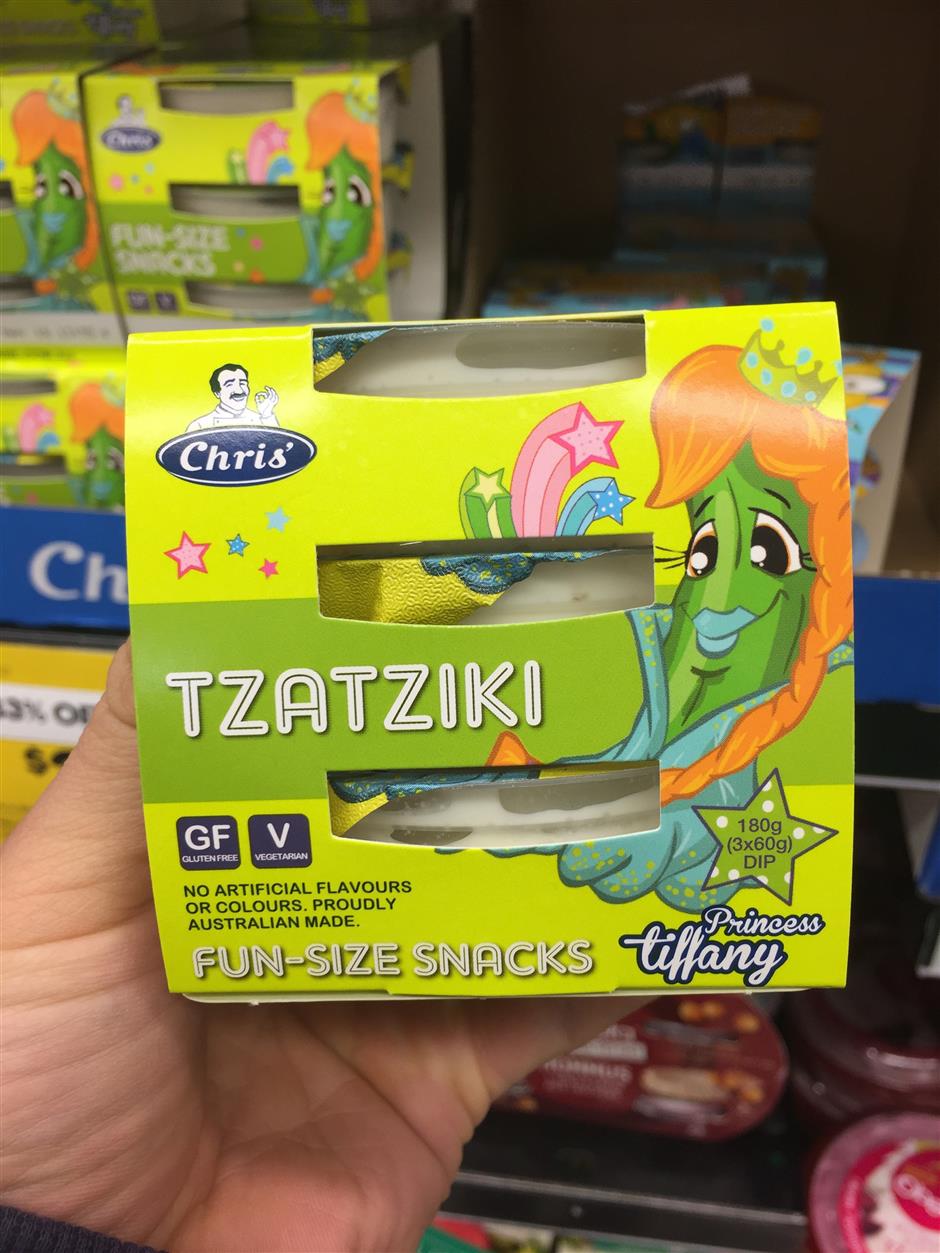 On-the-go dips perfect for your carrots and celery!
Serving size 60 grams
Calories 62 | Protein 3.3 | Fat 3 | Carbs 5.5
Bega 100% Nuts Natural Peanut Butter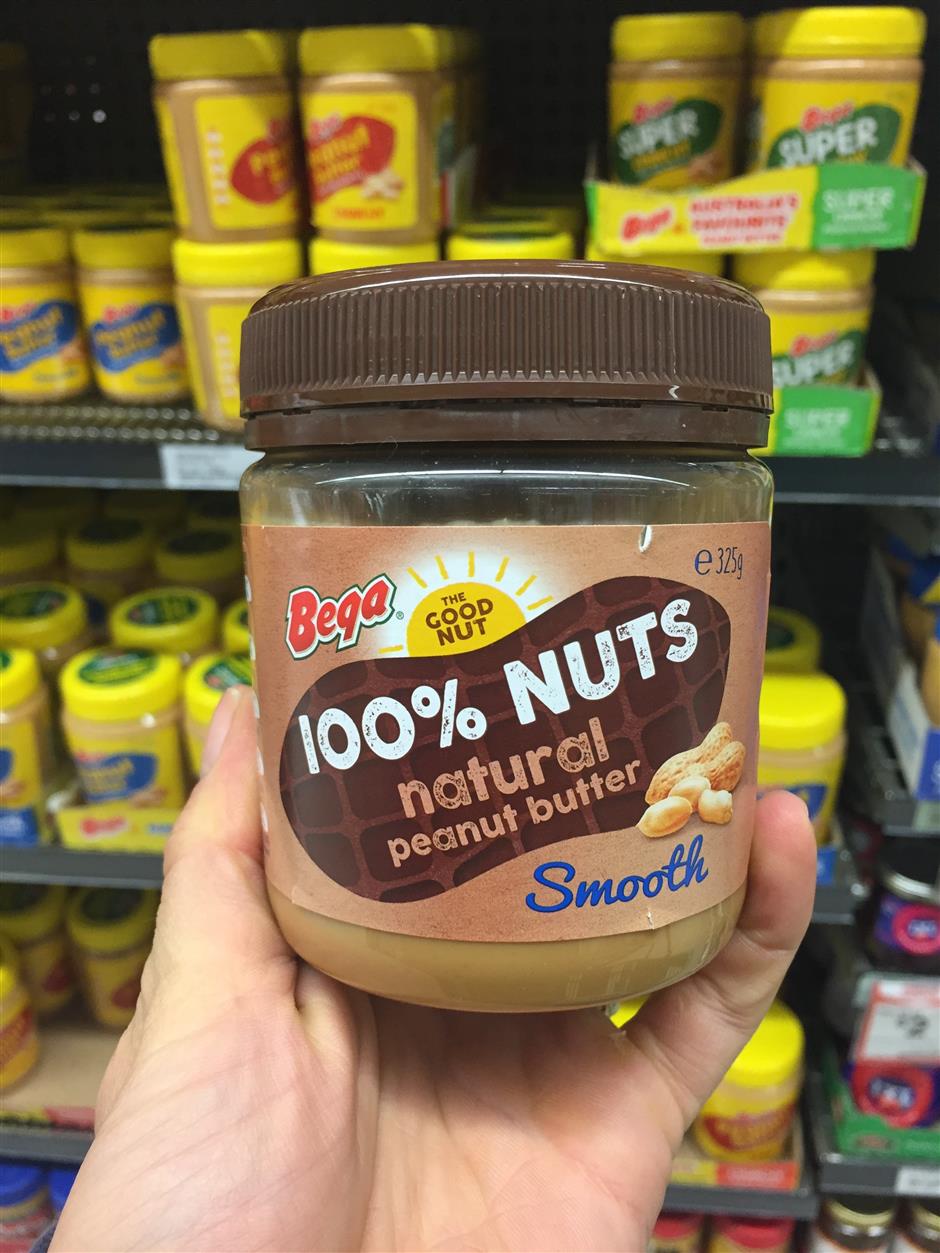 The best natural PB I have found that fits within a budget.
Serving size 22 grams (1 tablespoon)
Calories 134 | Protein 6 | Fat 10.9 | Carbs 2.4
Be Natural Sprouted Granola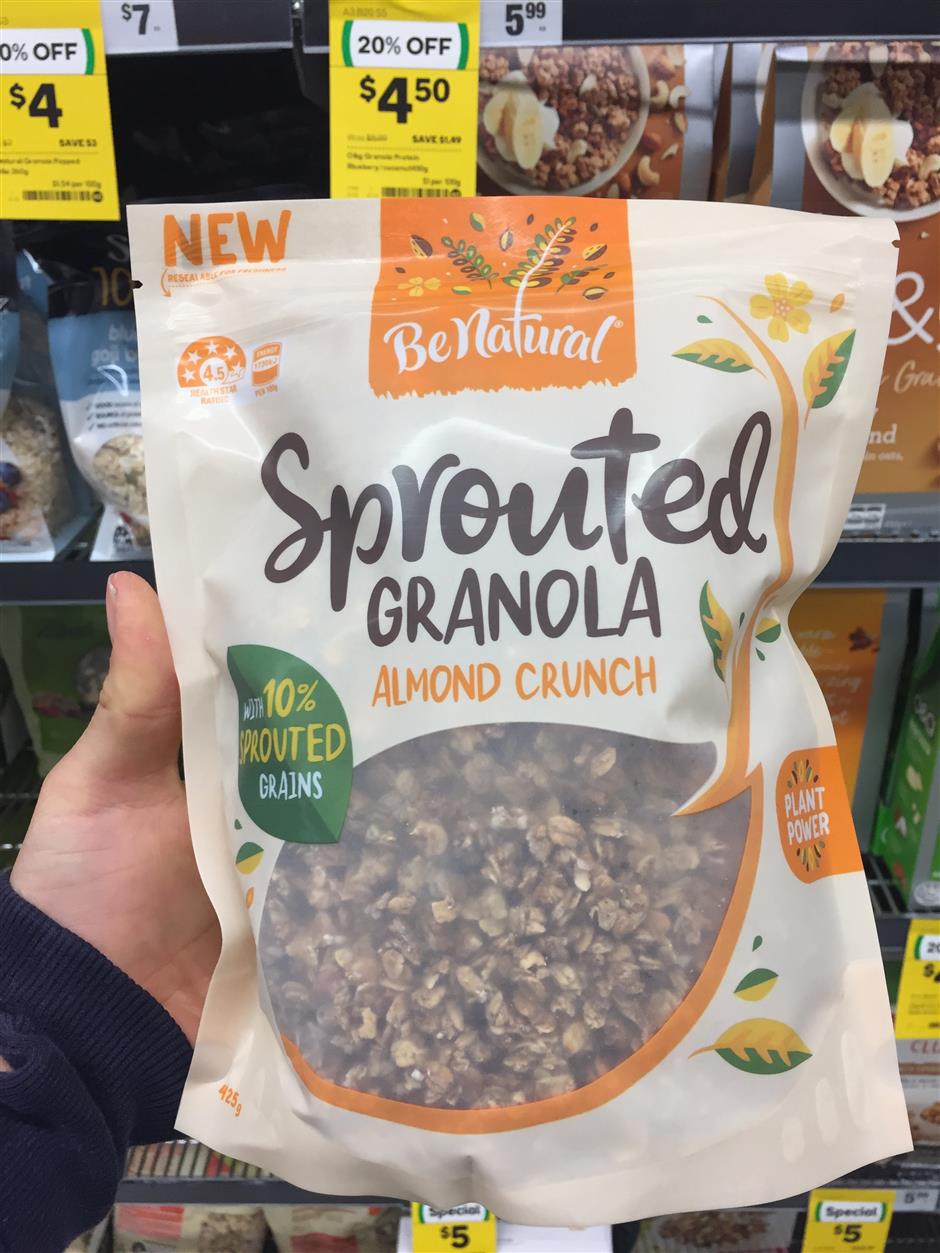 Granola can be SUPER high fat, often roasted in a ton of oil. A cup of this granola is only 4.4 grams of fat. Not bad if granola is your thing!
Serving size 40 grams
Calories 164 | Protein 3.9 | Fat 4.4 | Carbs 25.3
Arnott's Teddy Bear Biscuits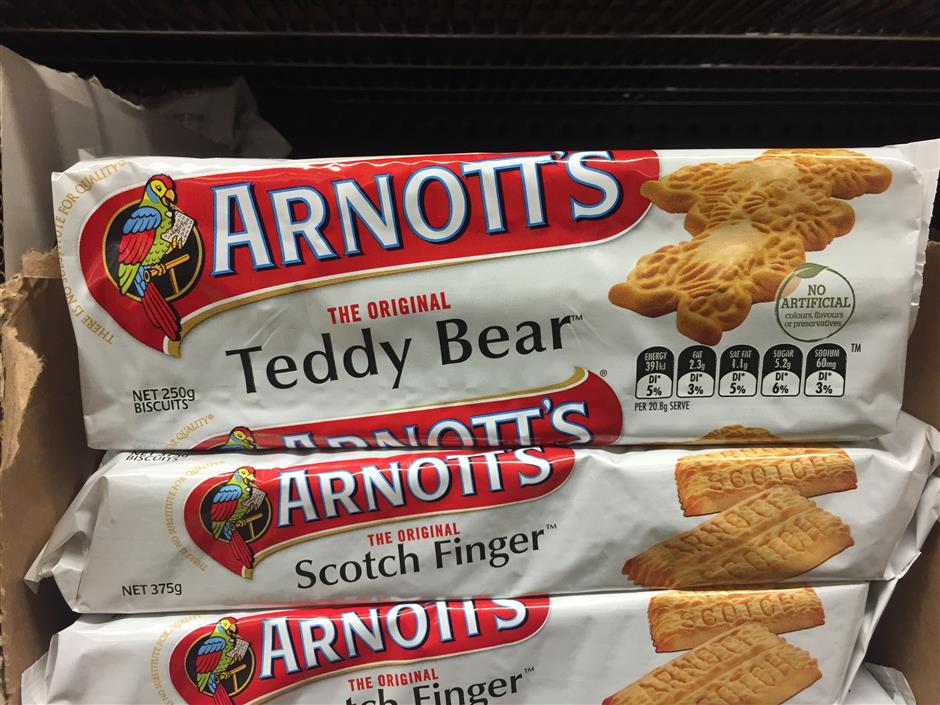 What a biscuit actually is. If you're an American, it's a cookie. A bloody good cookie at that.
Serving size 20.8 grams (2 biscuits)
Calories 93 | Protein 1.3 | Fat 2.3 | Carbs 15.7
Arnott's Snack Right Sultana Fruit Slice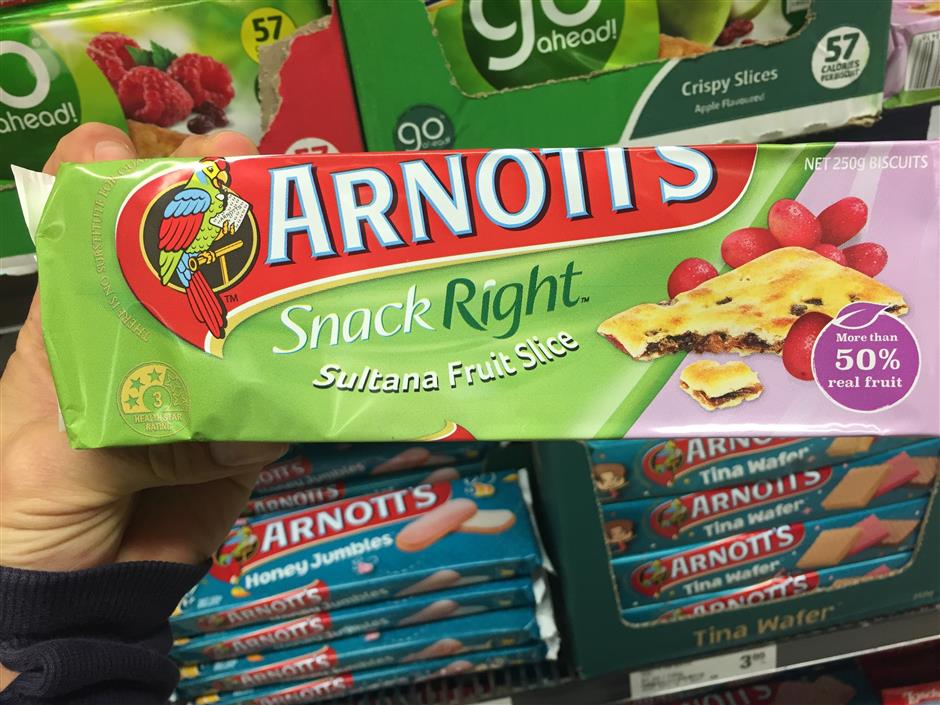 Satisfying sweetness hit on the go.
Serving size 30 grams (3 biscuits)
Calories 101 | Protein 1.4 | Fat 0.9 | Carbs 20
Soleil Low Fat Chocolate Mousse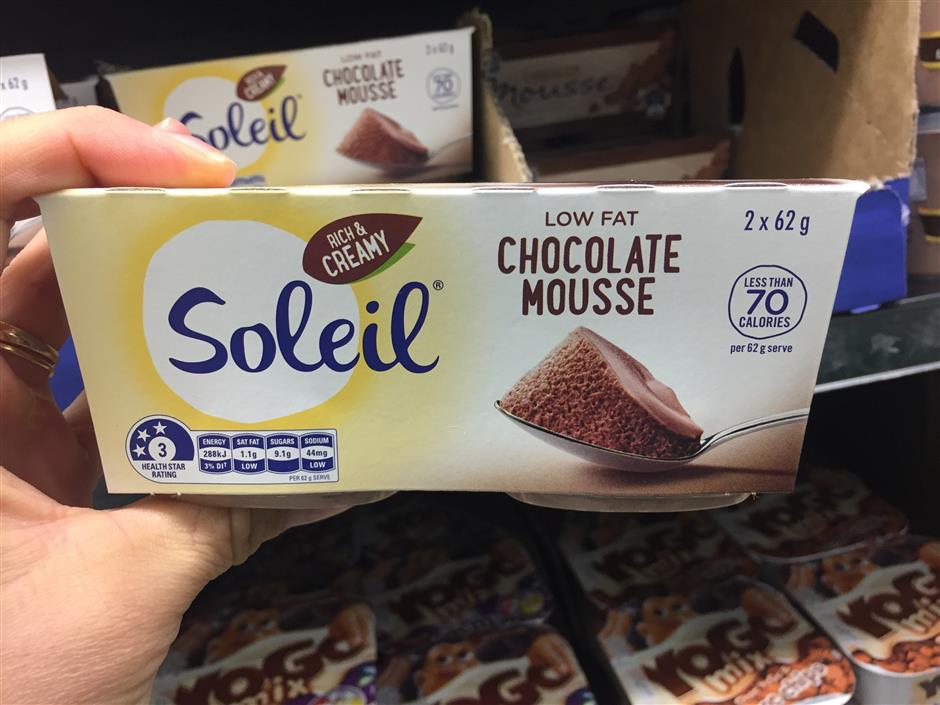 Great little dessert for the choccy* lovers.
Serving size 62 grams
Calories 69 | Protein 3 | Fat 1.5 | Carbs 9.8
*Chocolate
Yoplait LeRice Cream Delicious Rice Pudding 𐆑 Apple Cinnamon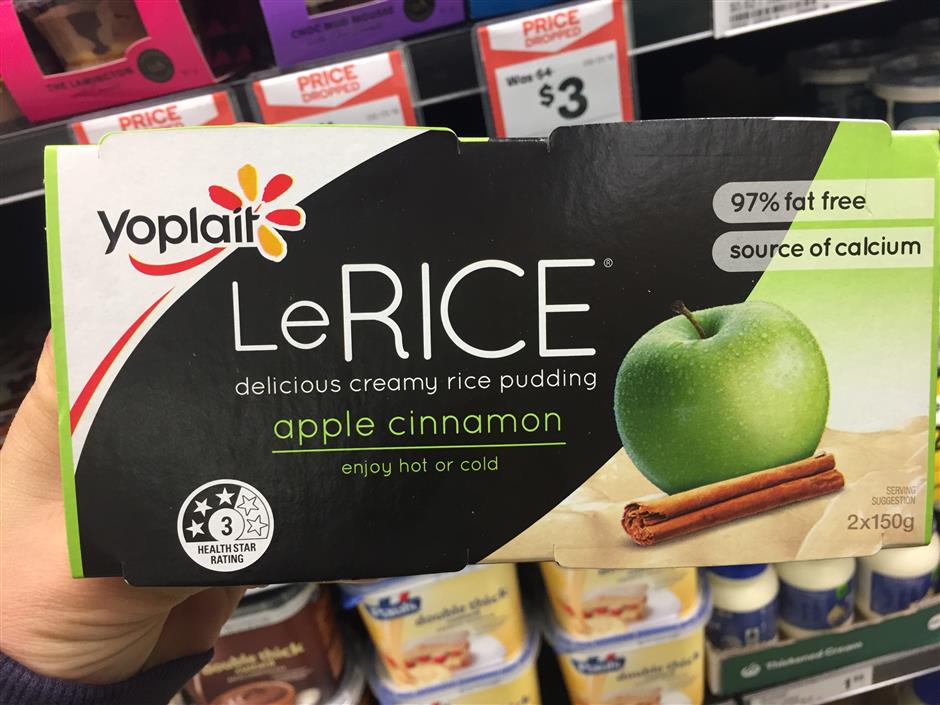 Rice pudding is SO filling and this portion size is generous. Also a great pre-workout dish.
Serving size 150 grams
Calories 164 | Protein 4.3 | Fat 3.5 | Carbs 28
Rokeby Farms Whole Protein Breakfast Smoothie Range (chocolate, caramel, banana, strawberry)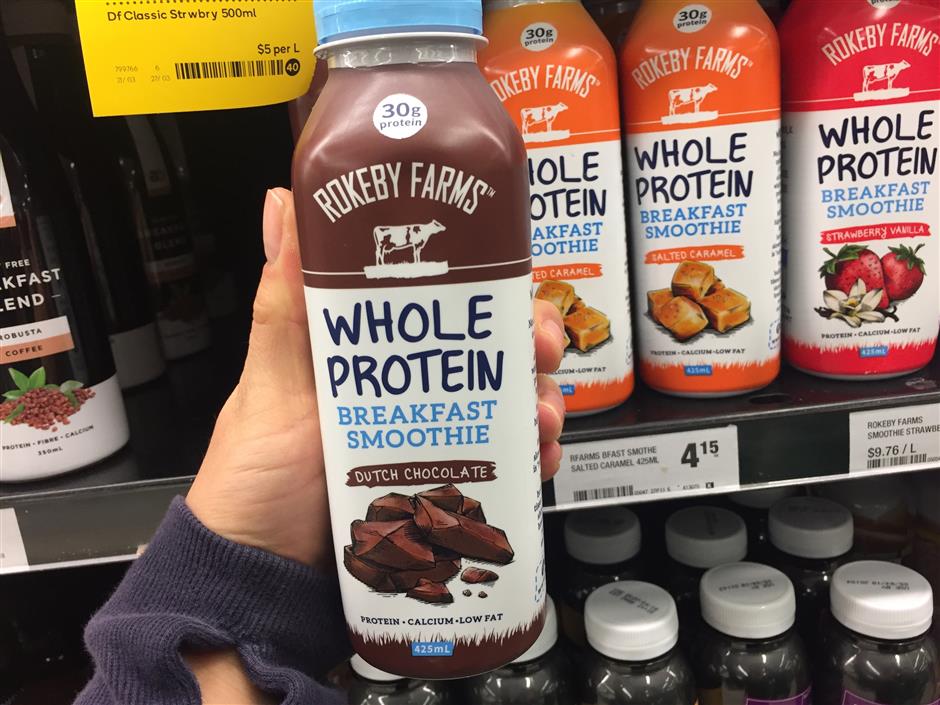 Aussies love their choccy milk but most of us know that dairy-based smoothies and shakes are about as high calorie as you can get. The Rokeby range is making our dreams come true, though. And they taste SO good.
Serving size 425 ml (1 bottle)
Calories 296 | Protein 30 | Fat between 5𐆑9 grams | Carbs between 25𐆑29.3 grams
FroPro The Fit Scoop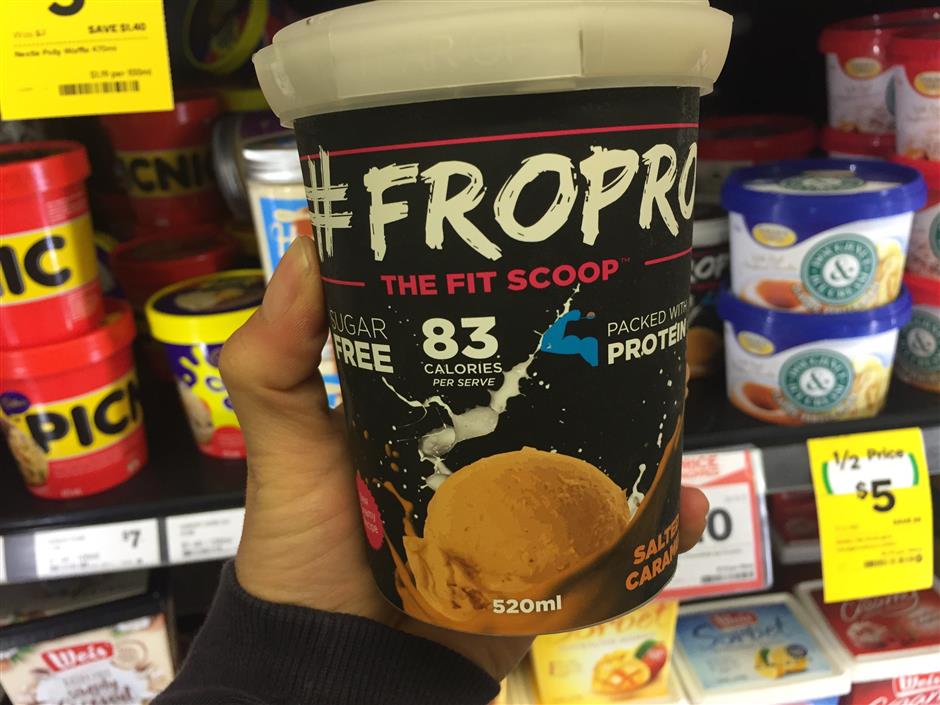 Honestly, I haven't tried this. But the macros look amazing. Let me know if you've tried this and if it belongs on the list!
Serving size 70 grams
Calories 83 | Protein 7.5 | Fat 2.5 | Carbs 3.7
Twisted Frozen Yoghurt 𐆑 Original Tart Greek Style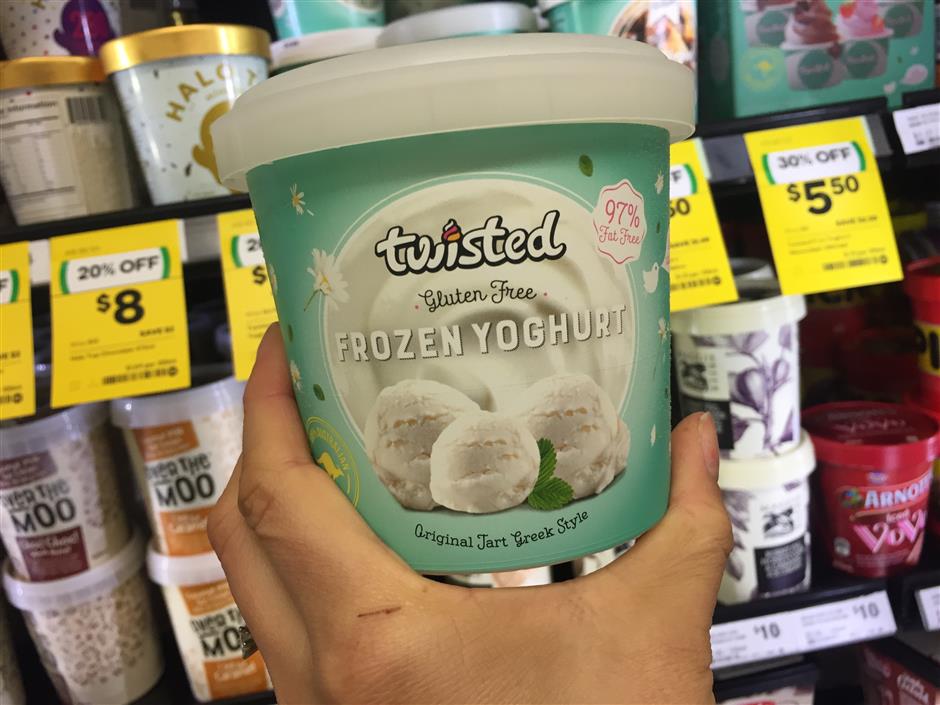 Oh. My. Gosh. If you love the tart flavor of thick, creamy natural Greek yogurt then I'm just going to stop the blog post here.
Serving size 80 grams
Calories 116 | Protein 3.7 | Fat 2.5 | Carbs 18.5
Need more suggestions on what foods will help you reach your goals based on your grocery stores and food preferences? Hiring a 1:1 coach will give you the ability to ask specific questions to someone who puts in the effort to get to know YOU. At WAG, our coaches work hard to give you tips and tricks for your lifestyle, food preferences and nutritional needs to help you not only reach your goals - but maintain them.