How to REALLY Relax on Vacation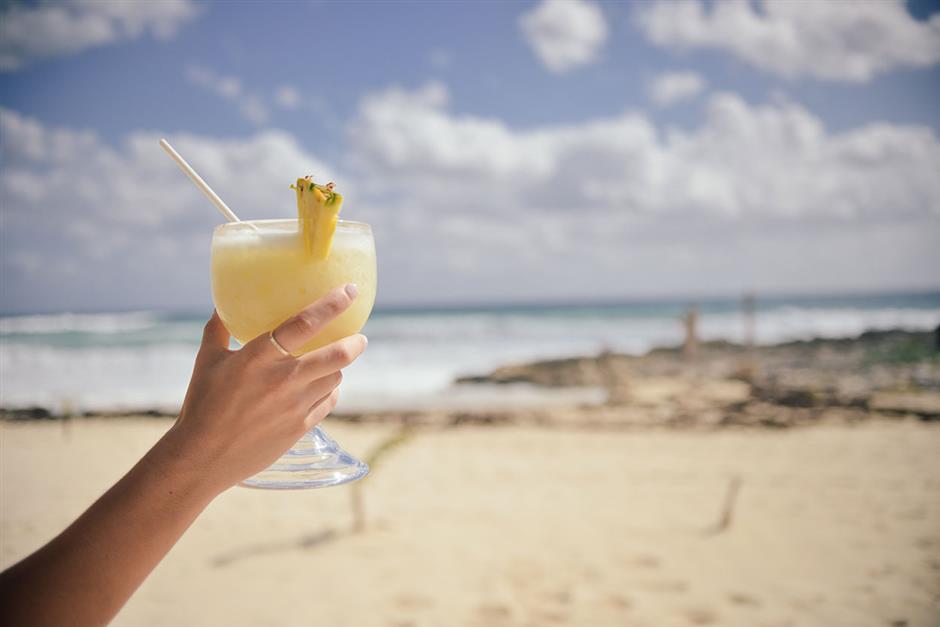 Taking a vacation can be one of the most exciting events on your calendar. However, the excitement can quickly turn into anxiety when you start thinking about how to manage your nutrition and training during your trip.
The point of most vacations is to unwind, relax and explore new surroundings. Adding stress about your health and fitness goals isn't going to help you relax!
The first steps to being able to unwind on a vacation include having realistic expectations of yourself and a clear plan for what you want to achieve during your trip. Once you've got your outline, you can easily color between the lines and take off on an awesome vacay!
Set your intention or goal for the trip.
Are you catching up with family or friends? Perhaps you're playing tourist and exploring a new city. Maybe you're looking to totally unwind and recharge. Whatever the case, be clear on the purpose of your vacation so you can get the most out of it!
Research your destination.
Grocery stores, nearby gyms, accommodations and recommended restaurants are a few of the key points of interest to investigate before jet-setting. Knowing the "what" and "where" of your destination will save time, stress and allow you to bring any necessary staples from home. Click here for tips on travel hacks for abroad.
Pack accordingly.
Your itinerary and location will determine the contents of your suitcase. Having your go-to items on hand will make life simple and help you avoid wasting money buying items you already own. Read here for some tips on being savvy with your suitcase contents!
Prepare to order.
One of the best parts of traveling is the opportunity to taste different and exotic cuisines. Hitting up the hotel buffet? No problem! Here are our pointers for navigating a breakfast buffet. When heading out to a restaurant, check out specific restaurant tips on our Guides Page to avoid unwanted stress and help you enjoy your meals successfully!
Have realistic expectations.
Something will always be better than nothing, so be sure to set realistic goals that you know are achievable to avoid unnecessary feelings of disappointment. You might want to train every day or be in control of every meal, but if you really think about, will this be realistic or in line with your goal for the vacation? Commit to training only a few times during your trip, but certainly, try to stay active and explore your destination!
Prepare for your return.
Arriving home from a stellar vacation and a long travel day is never easy. Set yourself up for success by meal prepping and planning your first week home BEFORE you leave for your vacation. Having frozen meals ironed clothes and your week already organized will make transitioning back to the real world all that much easier!
Get a Taste of WAG
The WAG Crash Course is OPEN for enrollment. This 30-day course will teach you the ins and outs of macro tracking, building healthy lifestyle habits and sustaining results without restricting the foods you love. Get personalized macros from a WAG Coach, join the members-only Facebook Group and participate in quarterly Live Q&A sessions with WAG Coaches.
Posted by Melanie Barnshaw
Latest Posts: