Easy Ways to Add Protein to Your Day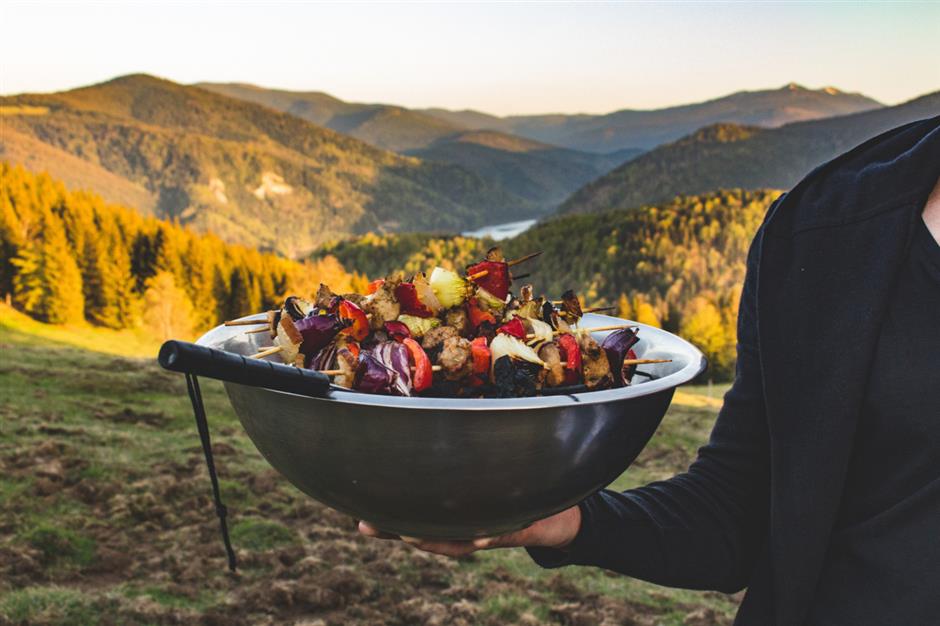 Protein is essential for building, repairing and preserving muscle. It also helps us feel full throughout the day.
However, since it's not as accessible as carbohydrate and fat sources, many people find it challenging to hit daily protein goals consistently.
You can always ask your WAG one-on-one nutrition coach for help, or you can satiate your hunger and be kind to your muscles with these easy tips for hitting your daily protein goal!
Protein powder: Add your favorite protein powder to a smoothie, or a batch of waffles at breakfast for a simple and delicious way to boost your daily intake. There's also a range of protein powders to meet different dietary needs, making it easy to find one that works for you.
Increase your servings at each meal: It sounds simple, but increasing your serving from 100 grams to 120 grams can add up to help you hit your protein requirements.
Add egg whites to your scramble: Egg whites are a great way to add volume and protein to your meal with minimal added fat. Try adding them to your next stir-fry or pasta dish and watch how your macros grow!
Make protein your snack: Switch out your usual carb and fat-fueled snacks with ones that have protein as the focus. Try pairing lean meats with your veggie sticks, or swap out your favorite dipping sauce for a protein-packed hummus.  
Make Greek yogurt your best friend: If your diet allows for dairy, Greek yogurt is about to be your new protein bestie. Top it with fruit and honey for breakfast or a snack, or use it as the base of your favorite sauces for a savory treat like our macro-friendly Tzatziki.
Say cheese: With some many varieties of cheese available, including low fat and cottage, this crowd favorite can be added to almost any dish. Top your eggs with cheese, or add a slice to your morning toast or sandwich. A slice here and there can be an incredibly helpful and tasty tool to boost your protein.
Although protein can appear to be more challenging to come by, with a little extra thought, you can easily increase your intake without having to eat large portions in one sitting!
Looking for more ideas or vegan-friendly options? Click here for some excellent vegan protein ideas. And, if you're still feeling stuck, consider hiring a 1:1 nutrition coach. 
Together, you'll decide the steps to take to reach your goals and master healthy habits. You'll also join our exclusive online community, where you'll find additional accountability and support. 
Get a Taste of WAG
The WAG Crash Course is OPEN for enrollment. This 30-day course will teach you the ins and outs of macro tracking, building healthy lifestyle habits and sustaining results without restricting the foods you love. Get personalized macros from a WAG Coach, join the members-only Facebook Group and participate in quarterly Live Q&A sessions with WAG Coaches.
Posted by Melanie Barnshaw
Latest Posts: