Eating With The Seasons: Summer Produce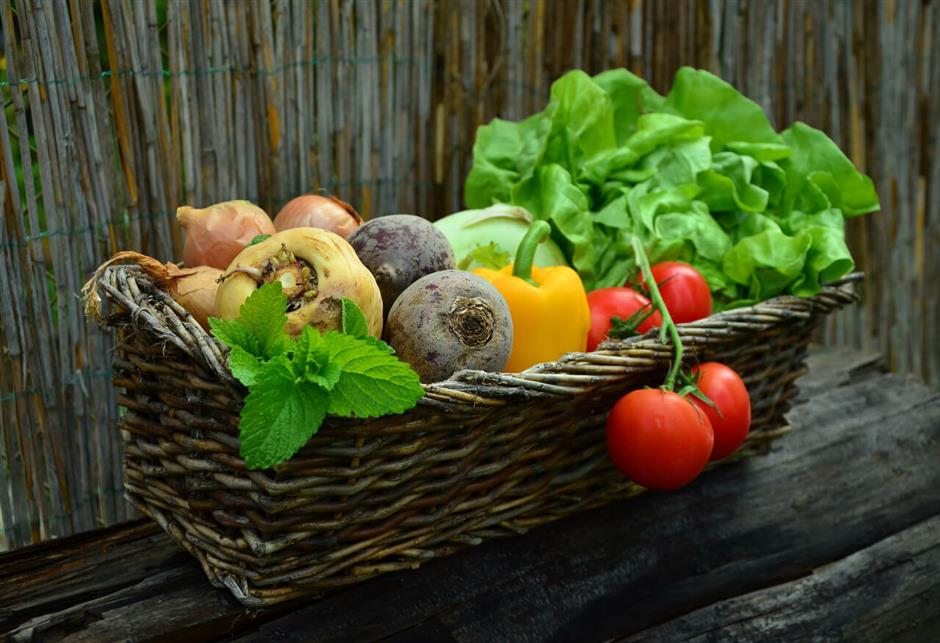 Summer heat helps us embrace keeping it simple. Enjoying produce raw or throwing it on the grill makes it easy to bump up your vegetable and fruit consumption. We've pulled together some easy recipes inspired by summer flavors, but check out some of our favorite seasonal items below:
Cucumber 1P/0F/4C .5 Fiber
Beets 1.6P/0F/10C 2.8 Fiber
Bell Peppers 1P/0F/5C 1.7 Fiber
Carrots 1P/0F/10C 2.8 Fiber
Radishes 0P/0F/3.5C 1.6 Fiber
Arugula 2.6P/0F/3.7C 1.6 Fiber
Zucchini 0P/0F/3C 1 Fiber
Corn 2P/0F/15C 1.7 Fiber
Apricots 1.4P/0/F11C 2 Fiber
Plums 1P/11C/0F 1.4 Fiber
Cherries 1P/12C/0F 1.6 Fiber
Blackberries 1.4P/10C/0F 5 Fiber
Nectarines 1P/11C/0F 1.7 Fiber
Strawberries 0P/0F/8C 2 Fiber
Peaches 1P/10C/0F 1.5 Fiber
Tomatoes 1P/4C/0F 1.2 Fiber
Cantaloupe 1P/8C/0F 1 Fiber
Ready to see how to pull these fresh flavors together to "wow" at your next cookout? Check out our recipes for street corn and cucumber salad!
Get a Taste of WAG
The WAG Crash Course is OPEN for enrollment. This 30-day course will teach you the ins and outs of macro tracking, building healthy lifestyle habits and sustaining results without restricting the foods you love. Get personalized macros from a WAG Coach, join the members-only Facebook Group and participate in quarterly Live Q&A sessions with WAG Coaches.
Latest Posts: