Easy Ways to Add Carbs to Your Diet
If you're looking for quick and easy ways to add some carbohydrates to your nutrition, you've come to the right place. Whether you're looking for low-volume or high-volume adds, quick-to-digest options, carbs to meet your refeed day macros, high-fiber choices or carbs from whole-food sources, we've got you covered.
Most of the carbohydrate sources listed in the following charts will have a limited amount of protein or fat, making it easier to add any of these foods to your daily lineup without adding too many of the other macros. Or, if you're still having trouble understanding how to add or choose the right carb option, you can always turn to ask your WAG coach.
Quick tip: If your nutrition is focused on minimizing carbs, you can flip the switch and use these charts as a reminder on what foods to pass on for now (low volume) or what foods to include for high fiber content (high volume).


Higher-Carb Foods With Very Low Volume
The following chart shows a variety of foods that are very low in volume in respect to their high-carb results (a lot of grams for a very small portion size of food):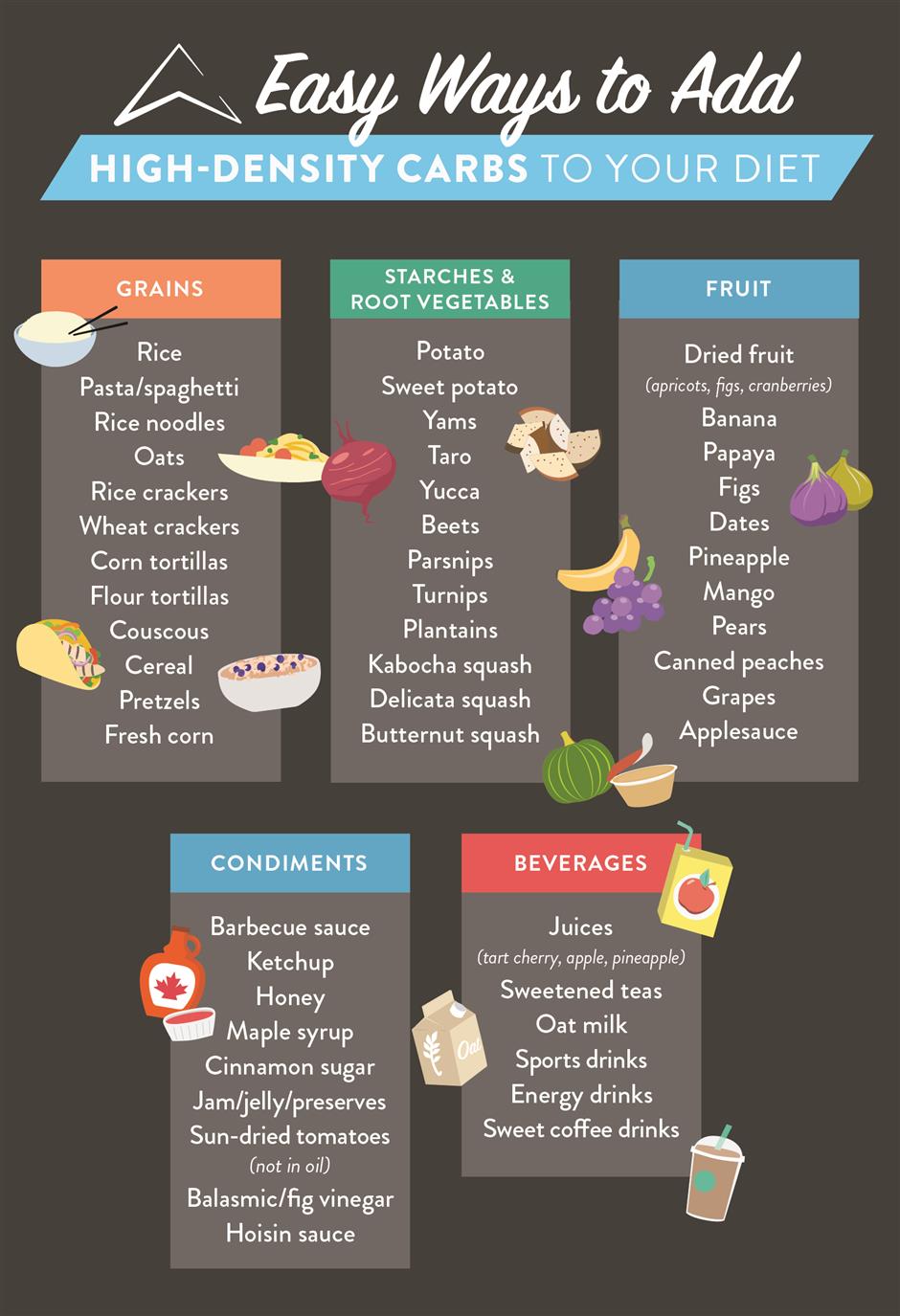 Carbohydrate Foods With Very High Volume
The following foods limit your fat and protein intake, yet allow larger portions and volume for the number of carbohydrates you'll consume. Many of these foods are high in water content and fiber, which adds to their volume.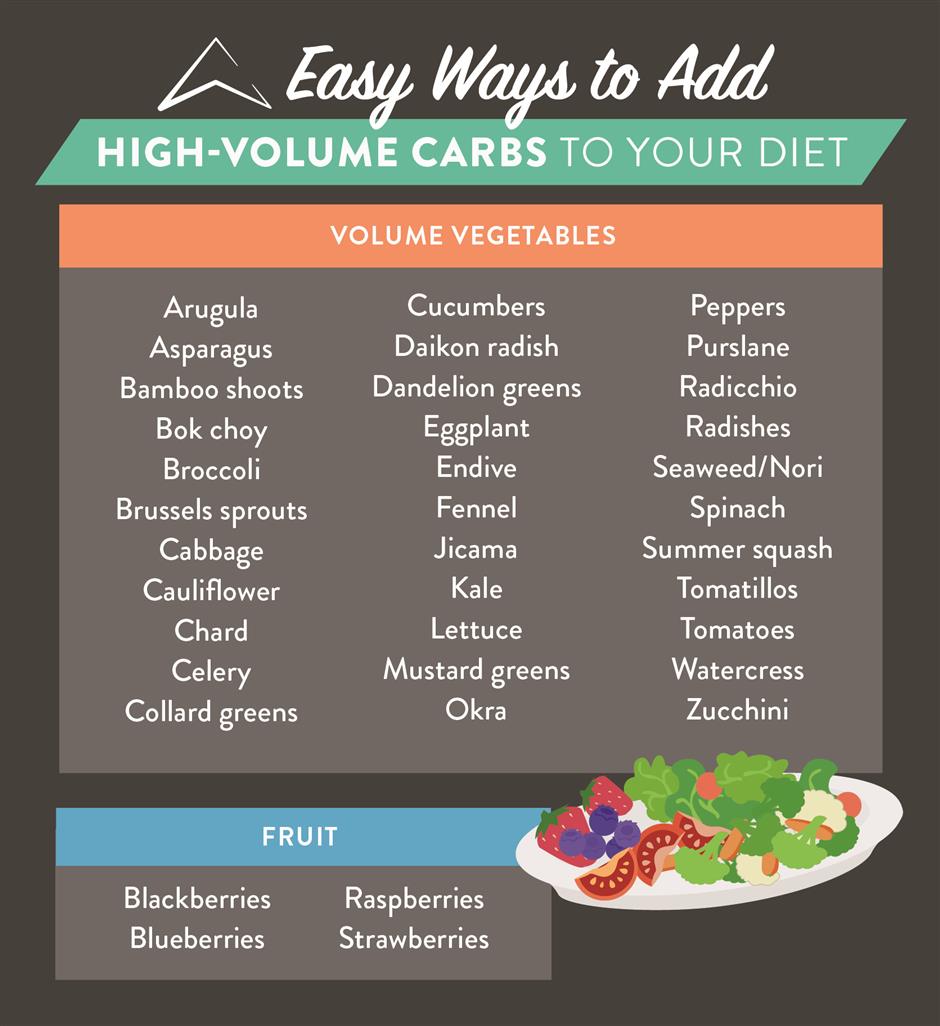 Now that you can add carbs to your daily macro lineup like a pro, check out these easy ways to add protein to your diet.
Still have questions about how to add carbs based on your nutritional needs and preferences? When you sign up for Working Against Gravity, we'll pair you with your own personal nutrition coach. You'll have formal weekly check-ins with your coach, plus the ability to message them 24/7 anytime you need to chat.
Together, you'll decide the steps to take to reach your goals and master healthy habits. You'll also join our exclusive online community, where you'll find additional accountability and support. 
Get a Taste of WAG
The WAG Crash Course is OPEN for enrollment. This 30-day course will teach you the ins and outs of macro tracking, building healthy lifestyle habits and sustaining results without restricting the foods you love. Get personalized macros from a WAG Coach, join the members-only Facebook Group and participate in quarterly Live Q&A sessions with WAG Coaches.
Posted by Team WAG
Working Against Gravity was established in 2014. Our nutrition coaches work one-on-one with clients to build custom programs that fit their needs. Our goal is to help each client discover a program that makes sense for them and produces lasting results, helping them develop a positive relationship with food—and themselves—along the way.
Latest Posts: