An Interview with Crossfit Games Athlete Dani Horan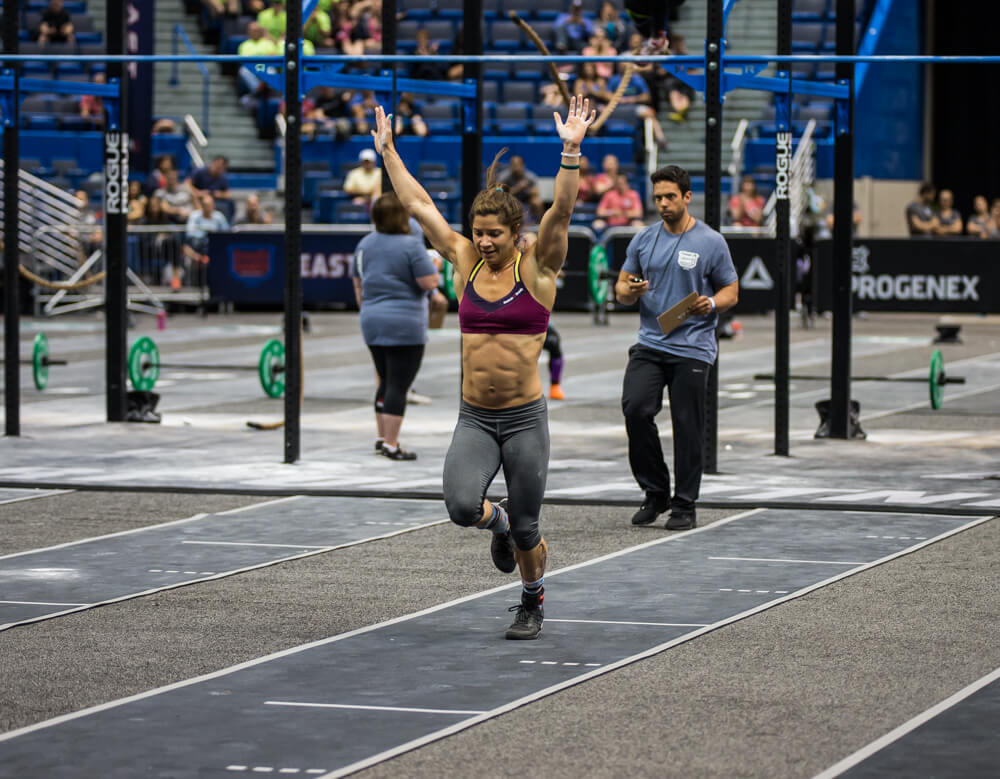 | | |
| --- | --- |
| Name | Dani Horan |
| Location | Vermont |
| Goal | Learn how to properly fuel my body for training. |
| lost/gained to date | +/- 2lbs |
| Sport (if applicable) | Crossfit |
Q: Why did you decide to join Team WAG?
A: I had heard a lot of great reviews from some of my friends and decided to give it a try. I was looking for Nutrition help, something that I could stick to and someone that I could trust.
Q: Was there anything about the program that surprised you?
A: I was blown away with how much my body changed, how different I felt training and the support I had from Team WAG. Nutrition is one of the factors you can control, so putting my nutrition in someone else's hands was kind of scary, not knowing if it could go good or bad. If I ever have a question or something feels off, I just send an email and the response time is very quick. I am so thankful I found Team WAG, I know that changing my nutrition has made me a better athlete and is helping me reach my full potential.
Q: As an athlete, your training schedule is intense and varied. How have you managed to stay on track while balancing all of your commitments?
A: I have goals and those goals lead to priorities. I want to go back to the CrossFit Games as an individual, so I need to train. After training comes recovery, this includes Nutrition, Physical Therapy, Mobility, Reading a Book, Meditation, Spending time outside of the gym, Massage, Chiropractor, Acupuncture, ect. And in between work! I coach at Champlain Valley CrossFit and I love it, wouldn't give it up for anything. I do my best everyday and know that something is going to not happen, and that's ok. I've learned there are only 24 hours in a day, I do my best to make the most out of it. Having goals helps me balance all of my commitments.
Q: How has your performance in the gym been affected by tracking, if at all?
A: Within the first week, just by tweaking a few numbers and playing around with meal timing was HUGE. I felt stronger during my workouts, when I had back to back workouts I was able to push harder during the second session. I didn't hit a wall during the second session. I was able to recover better because I was fueling my body with exactly what it needed. I've set numerous Personal Records since joining Team WAG.
Q: What has been the biggest change you've made in your lifestyle since joining?
A: Being more aware of what I'm putting in my mouth, trying to eat more whole food and volume for food. Not always going for a bowl of cereal when I need some extra carbs, spending an extra ten minutes to make a bowl of rice with fresh veggies and meat. Don't get me wrong, I indulge in a bowl of cereal every once in a while, but I really try to eat whole food. I also think I've made a difference in other individuals' lifestyles, I try to spread what I've learned and encourage them to look into joining Team WAG. Even if you're not an athlete or you don't want to lose weight, joining Team WAG will teach you so much about nutrition and your body. Within a few weeks you'll feel so energized and good about yourself!
Q: What advice do you have for other people considering hiring a nutrition coach?
A: Pick something that you can stick to, something realistic. And let's be realistic, you're not going to stick to chicken and broccoli for weeks on end. There needs to be balance, a treat every once in a while. You're going to go out to eat, find a nutrition coach who can help you learn how to go out to eat, who can help you when you feel like the wheels are going off the bus, find a coach you can trust. Joining Team WAG was one of the smartest choices I've made with my training and finding my full potential as an athlete. I've tried other "diets," but I've never been able to stick to them because it wasn't realistic and/or it just didn't work for me. Find what works for you.
Get a Taste of WAG
The WAG Crash Course is OPEN for enrollment. This 30-day course will teach you the ins and outs of macro tracking, building healthy lifestyle habits and sustaining results without restricting the foods you love. Get personalized macros from a WAG Coach, join the members-only Facebook Group and participate in quarterly Live Q&A sessions with WAG Coaches.
Posted by Team WAG
Working Against Gravity was established in 2014. Our nutrition coaches work one-on-one with clients to build custom programs that fit their needs. Our goal is to help each client discover a program that makes sense for them and produces lasting results, helping them develop a positive relationship with food—and themselves—along the way.
Latest Posts: