100 lbs. Down With WAG Member Steve Sprouse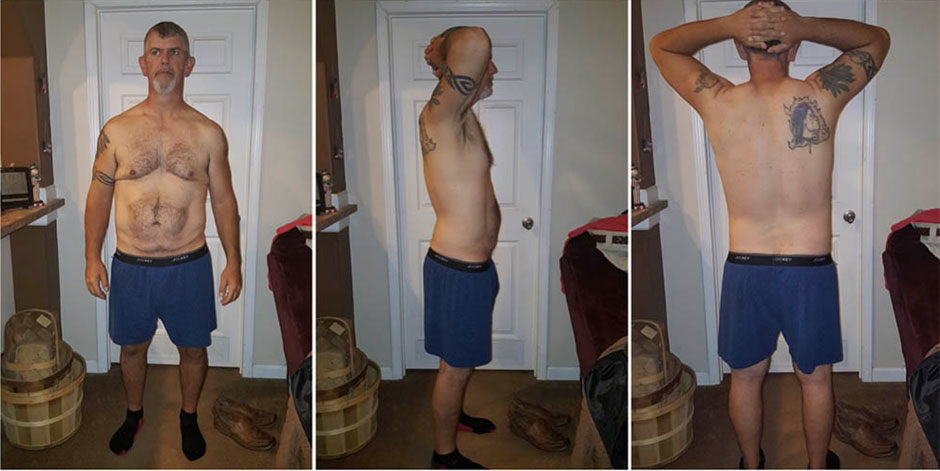 | | |
| --- | --- |
| Name | Steve S. Sprouse |
| Location | Jonesville, SC |
| Goal | To lose 100 lbs |
| Weight lost/gained to date: | 104lbs |
| Sport | Crossfit |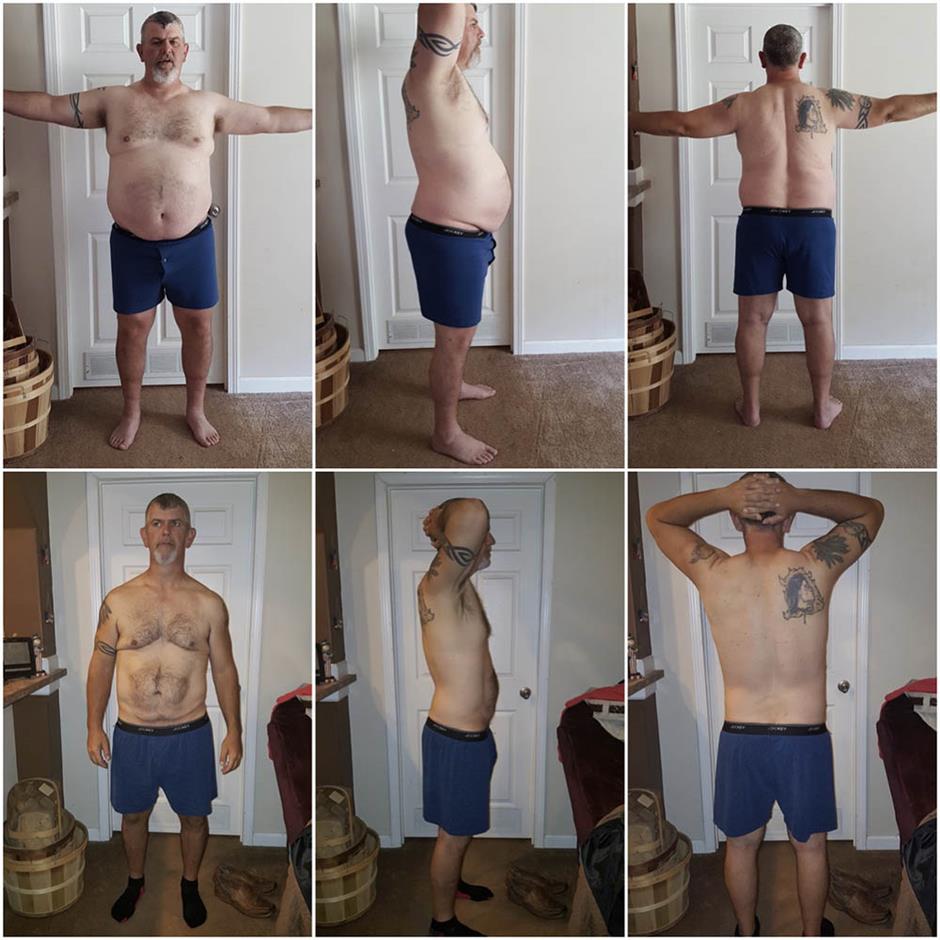 Q: Why did you decide to join Team WAG?
A: Several guys from the box that I attend were doing WAG and had great results. At the time I was 326 lbs. and always last in workouts. I looked at myself and said if I was to continue CrossFit and get healthier I need to look at my diet as well.
Q: Was there anything about the program that surprised you?
A: At first seeing the others with their results was outstanding. When I first started myself getting used to planning my meals and having to eat so much, I even got tired of eating. I had to learn not just to plan meals but plan when to eat, to spread it out so that I was not consuming so much at one time.
Q: As an athlete, your training schedule is intense and varied. How have you managed to stay on track while balancing all of your commitments?
A: One thing that helped me is my habit of maintaining a strict routine. Keeping a routine helps you balance your days, weeks, training, meals, food prep and free time. All the others are good but you always need that free time to enjoy life and loved ones.
Q: How has your performance in the gym been affected by tracking, if at all?
A: Performance has gotten so much better. My mile has been cut by 4 minutes, I'm not the last person to finish workouts, and I have not just cut weight but maintained strength. Performance on so many movements has greatly improved, I do unassisted pull-ups, GHD's, and I do not have to break-up sets like I used to.
Q: What has been the biggest change you've made in your lifestyle since joining?
A: No more pills. I used to take blood pressure pills - that has gone away. Within a month of starting WAG my blood pressure dropped to 117/64, my heart rate has dropped to 60 bpm, and this has stayed like this for a year now. I sleep with a CPAP, last month during my yearly visit my doctor said we can maybe look at stopping that as well since my transformation. I'm much more active, that goes without saying. Oh yes buying new clothes, the wardrobe has changed. I have gone from 3XL in shirts to Large and pant size from 44 to 36. I'm more aware of what I eat.
Q: What advice do you have for other people considering hiring a nutrition coach?
A: DO IT!! I can say without a doubt joining WAG was the best decision I've ever made. The coaches at WAG are good, I have the best one in Kelsie Goddard. It has given me guidance and direction in my goal - having someone else look at me, my performance, and keep me on a path of success.
Get a Taste of WAG
The WAG Crash Course is OPEN for enrollment. This 30-day course will teach you the ins and outs of macro tracking, building healthy lifestyle habits and sustaining results without restricting the foods you love. Get personalized macros from a WAG Coach, join the members-only Facebook Group and participate in quarterly Live Q&A sessions with WAG Coaches.
Posted by Chavanne Cazayoux
Latest Posts: