Working from Home Survival Guide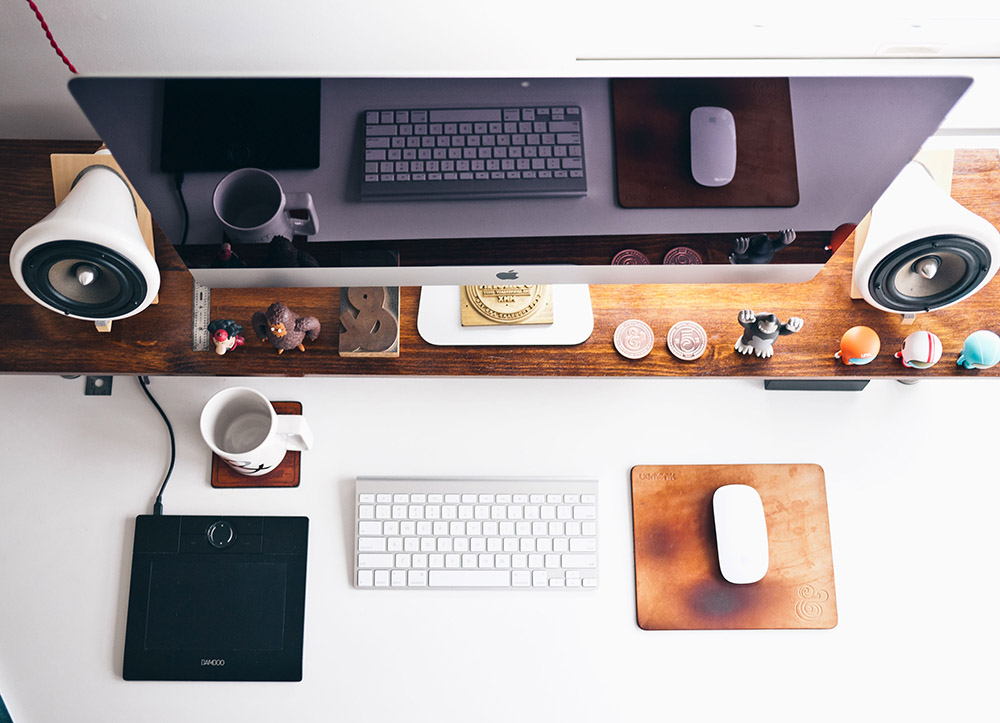 Having the freedom to work from home can be both a blessing and curse when it comes to our nutrition.
As someone who works from home myself, I know this all too well.
With total flexibility in terms of our schedule, some may assume that there would be no real challenge in staying on point. However, working from home can sometimes feel a bit like being stuck inside on a rainy day.
Without structure, discipline, and some ground rules, you can easily find your head buried in the fridge, and dead out of macros by 3pm.
Below are some pointers to help you better manage your day, keep your mind on the job, and enough macros left for dinner.
Manage your environment. Creating a specific area in your home as a workspace is extremely important in terms of focus, creativity and separation from your personal space. Keeping this room a "food free zone" will ensure that snacking is limited to dedicated mealtimes.
Scheduled meal times. Scheduling meal times will keep you focused on your work, give you a break from your computer, and something to look forward to.
Eat without distraction - When meal time does roll around, be sure to take yourself to a quiet place to enjoy your meals, eating mindfully without distraction. Avoid eating at your computer or on your phone.
Set mini goals. Much of our desire to snack comes from boredom and/or lack of focus on our task at hand. By creating bite-sized goals such as completing specific tasks, we put the focus back on the task at hand, and less on the foods in the pantry.
Master macro minimization. If you find you like to eat more than 3 times a day, becoming a volume master will be key. Making an effort to maximize every snack or meal you can in terms of minimal caloric value will allow you to eat constantly, whilst staying with your macro targets. Think veggies!
Get more liquids. Keep a carafe of water on your desk. Add water flavoring. Perhaps try a sugar-free dessert coffee - There are many different sugar-free syrups and flavors now available to enhance the taste of your beverages.
Out of sight out of mind. If your self-control and willpower are likely to be tested during the day, make an effort to either remove certain items from your house or put them in an area out of your line of sight to keep cravings at bay.
What are your tips to keep yourself from wandering in and out of the kitchen during the day?
Join Team WAG
Love what you learned but still want more guidance and support? Hire a 1:1 coach who will get to know you, your lifestyle and your unique needs and create results that you can sustain long-term. If you're not quite ready to go all-in on hiring a coach, check out our Macro Calculation Cheat Sheet & 18 Tracking Tips and Tricks for macro counting!
Posted by Melanie Barnshaw
Latest Posts: