The Greatness & Power of Gratitude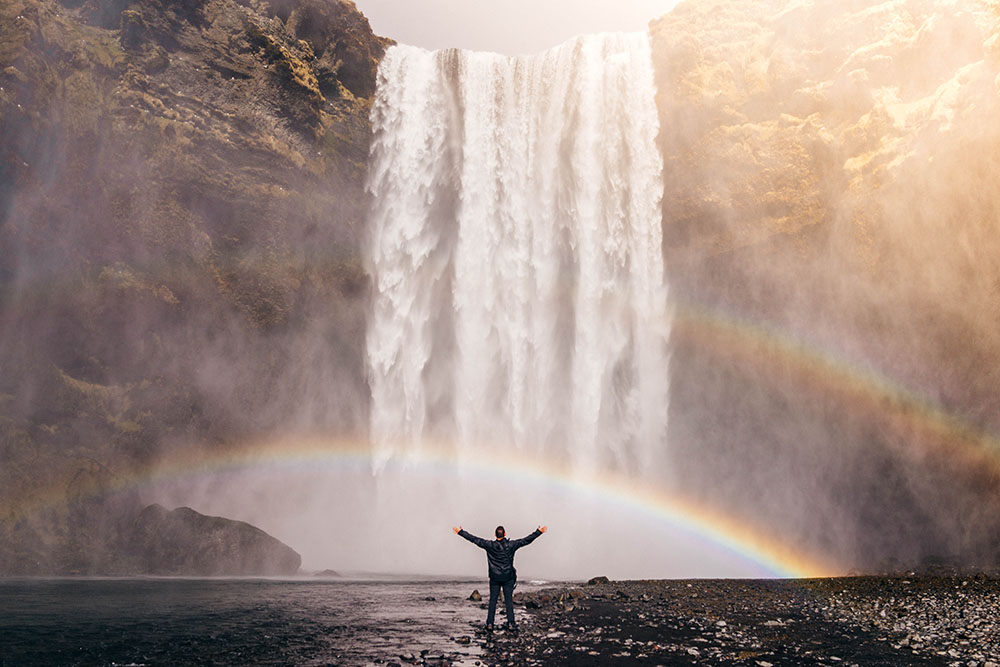 Having an optimistic outlook on life helps us maintain a positive mindset and live gratefully. Expressing gratitude costs nothing, yet has so many valuable benefits associated with it.
When we show appreciation for the wonderful gifts and blessings already present in our lives, it helps to foster a stronger sense of happiness and well being, and invite more into our day.
In order for us to experience all of the joy and beauty that gratitude has to offer us, it is important to be clear and specific about what we are grateful for and why it means so much!
Below are a number of ways in which giving thanks can improve your health and well being:
We get in touch with our emotions as we gain a greater awareness of our thoughts and feelings.
We feel more alive when we take out the burden of worry, stress and anxiety. We're then able to feel a greater sense of contentment.
We build our self-esteem by staying optimistic and generating positive thoughts.
Our relationships strengthen when we are happier. We are more likely to see the good in others and ourselves when we choose gratitude, which helps to build greater bonds with our loved ones.
We increase our productivity when we feel good. We get out more, stay active and tend to generate greater ideas through enhanced creativity.
From good health to the presence of our loved ones, there are an incredible amount of things to be grateful for each day. Even when life seems challenging, it is important to stop, recognize and embrace all the good in your life.
There are many ways to practice the art of giving thanks. In order to experience the full emotional and physical health benefits, it can help to incorporate a number of different methods into your everyday!
Below are 7 suggestions of ways you can show gratitude to yourself and your loved ones:
Write letters and send messages
It only takes a few moments to send a text, email or hand write a note to those you wish to thank. Don't forget to write a note to yourself too!
Keep a journal
Either add to your existing journal or start a gratitude only journal. Spice things up by adding photos, colors and drawings to help increase your feeling of gratitude.
Start a gratitude jar
Put your thanks on paper, add to your jar and dip in when you're in need of a happiness boost.
Download an app
This could help you remember to put your gratitude into practice, as your "journal" will always be with you. An app great for this is "Gratitude journal" by Happy Tapper.
Set reminders
Tell your phone to alert you to give thanks during the day to boost mood and energy.
Say thank you
Say it to the bus driver, the barrister, the neighbor next door. Simply by saying thank you more often, we're expressing our appreciation for others.
Design worksheets
Create sheets with questions and prompts that resonate with you, or download the ones we've included in this post. Including daily goals to this is a great idea also.
As you celebrate Thanksgiving today, take some time to truly reflect on all you have to be thankful for. Show your appreciation to those in your life who make it so beautiful. And take these thoughts and lessons with you beyond today, into the holidays and the coming year.
Attached to this post, we've included gratitude worksheets. Feel free to print them out and maybe share them with your family as an exercise you do together — or use them as inspiration for your own sheets or journal. We'd love to hear about some of the blessings and opportunities you're grateful for this holiday season, so please share with #teamWAG.
And, finally, we'd like to thank you for making Working Against Gravity your online nutrition resource. In case we don't say it enough — you mean the world to us!
Happy Thanksgiving!
Get a Taste of WAG
The WAG Crash Course is OPEN for enrollment. This 30-day course will teach you the ins and outs of macro tracking, building healthy lifestyle habits and sustaining results without restricting the foods you love. Get personalized macros from a WAG Coach, join the members-only Facebook Group and participate in quarterly Live Q&A sessions with WAG Coaches.
Posted by Melanie Barnshaw
Latest Posts: