Reasons To Take the Leap and Compete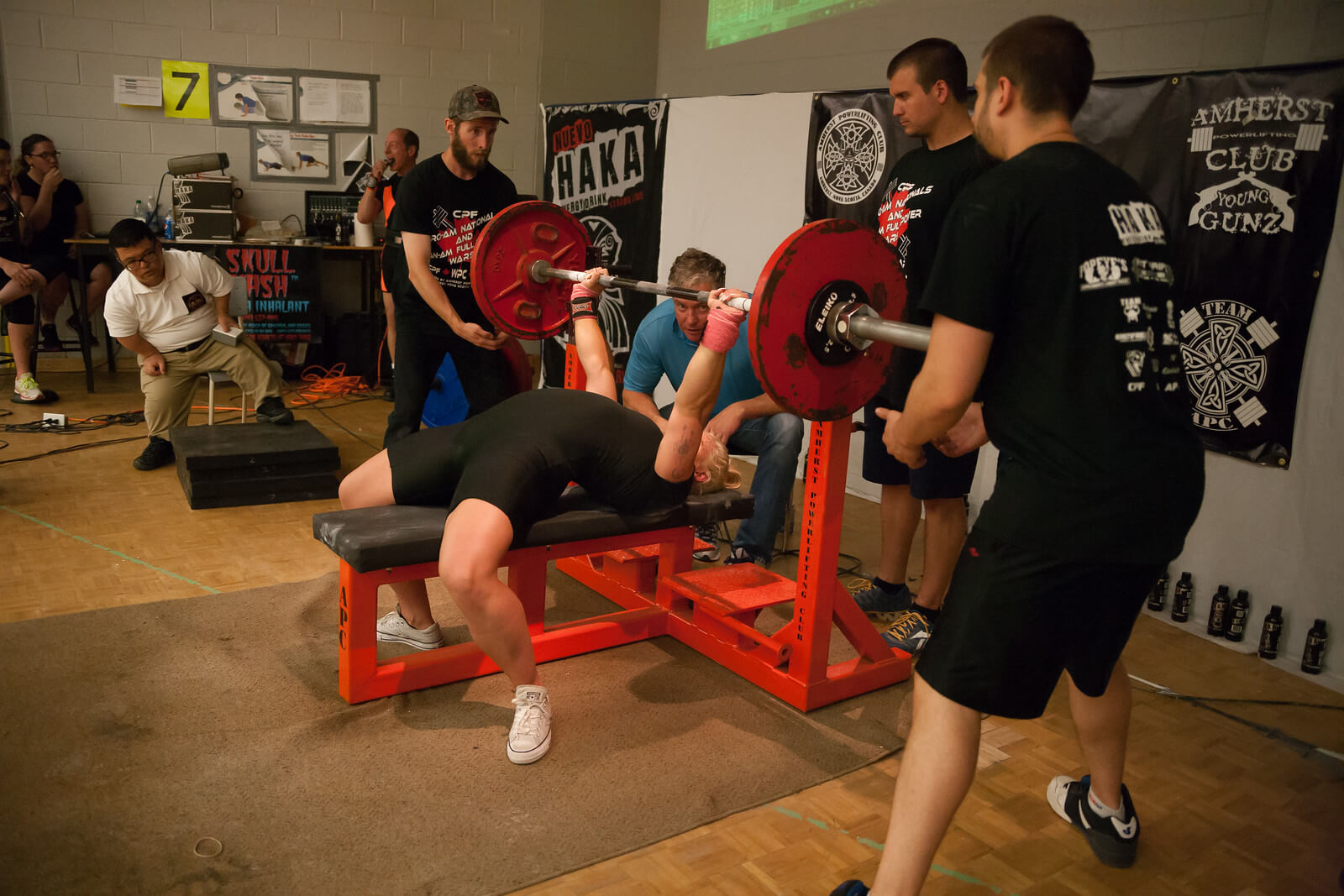 Everyone starts somewhere.
Taking the leap to sign up for your first competition whether it's a CrossFit comp, a 5km run, powerlifting, weightlifting, or ping pong is nerve wracking, but don't wait until you feel "ready", that may never come!
We all have that little voice that tells us 'What if I come last?', 'I'm not ready', 'What if I embarrass myself?'' - stop second guessing yourself and just do it. It's scary, but signing up and showing up is the hardest part.
Nobody is worried about what you're doing
Everyone is so focused on their own performance and being equally nervous to notice if you missed your last jerk or if you had to take extra rest between sets. Plus, everyone understands that different levels of athletes show up to compete and most are just so excited to see new faces getting involved- they remember their first meet too!
You'll surprise yourself
Competing brings a specific energy that's hard to describe, the feeling of leaving it all out on the floor is like no other and seeing your true potential is so satisfying. We train day in and day out to build skills and strength, it's your chance to REALLY see what you're made of.
It's a great goal setting tool
Having a date in mind to keep yourself motivated and disciplined is a helpful way to direct both your energy and your training.
You meet amazing people
Some people are lucky enough to have a huge community around them but a lot of solo sports can feel lonely! The experience of getting out and meeting like minded people who share your same enthusiasm is infectious and will renew your love of the sport.
You'll be humbled... and inspired
Competing alongside people who are better than you pushes you to your max, and it also shows you what perseverance and hard work can yield. The phrase ' If you're the smartest person in the room, you're in the wrong room' rings true here... don't worry about being the best, focus on doing your best.
If it doesn't go as planned… welcome to being an athlete! Nobody has a perfect track record for competitions so don't let one bad one discourage you. Use it to grow. Competitions show your strengths but also your weaknesses so identify them, make a plan to improve upon them, and bring a better package next time. Trust me, once you do it once you'll be itching to do it again!
Join Team WAG
Love what you learned but still want more guidance and support? Hire a 1:1 coach who will get to know you, your lifestyle and your unique needs and create results that you can sustain long-term. If you're not quite ready to go all-in on hiring a coach, check out our Macro Calculation Cheat Sheet & 18 Tracking Tips and Tricks for macro counting!
Latest Posts: