Macros in Different Countries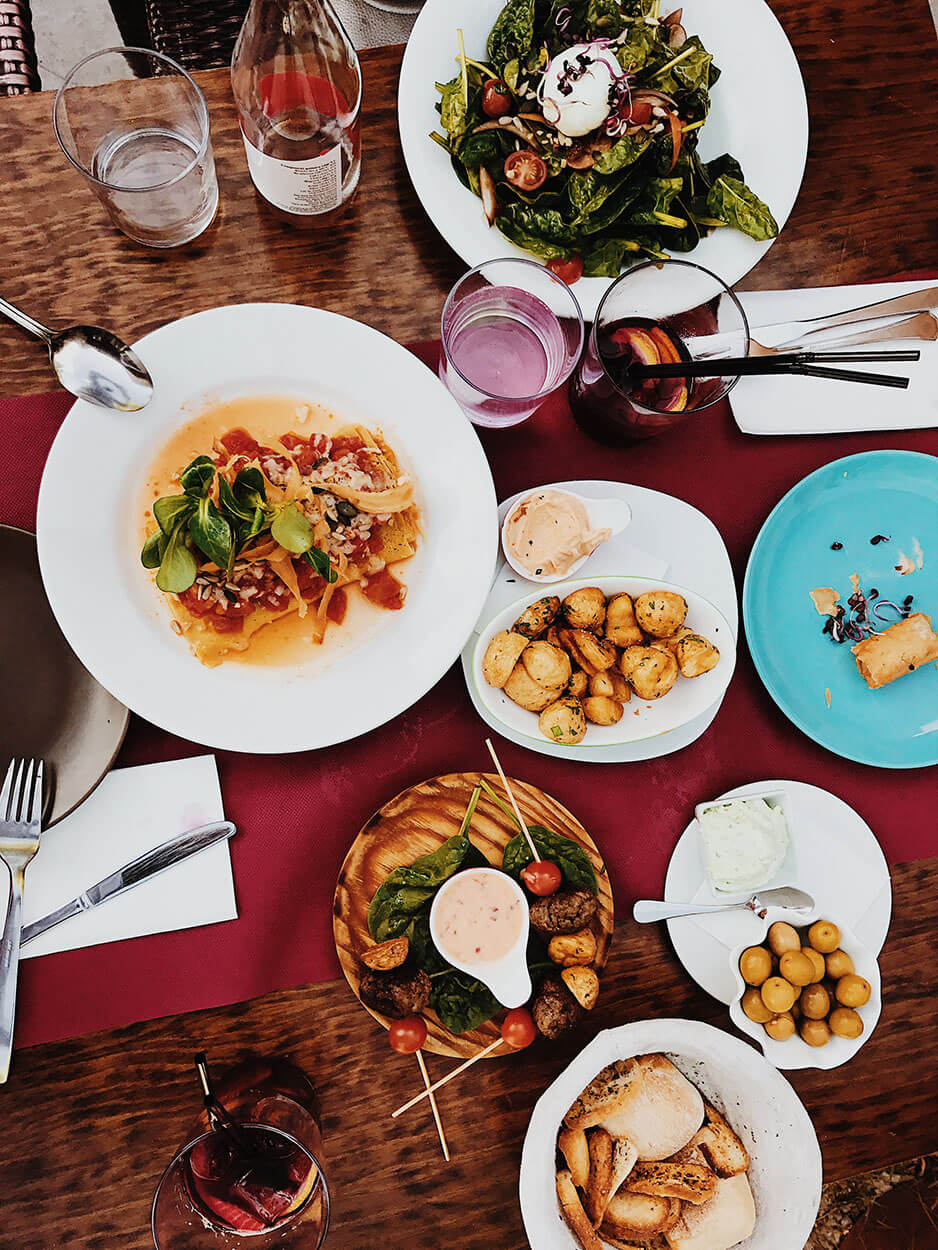 Traveling, while fun and exciting, can also present some frustrations, challenges, and patience testers!
We travel to different places seeking new experiences, yet often fail to recognize (or realize to the full extent) the hidden challenges we may face that can really cause our day to turn sour and our progress to go a little haywire!
However, by simply being aware of some of the hidden difficulties we can expect to face, it's easier to plan and prepare ourselves for what lies ahead to mitigate unforeseen problems!
When traveling to a foreign place, keep in mind:
Label discrepancies - Do your due diligence and read the labels! Fiber is commonly missing or separated out from the carb value on the label, which could lead to unknown overages on your macros. Understand and be aware that different countries have different labeling rules also! ALWAYS check that the label and MFP entry match!
Product discrepancies - Same product, different country, and different nutritional values can occur due to a variance in local ingredients. Always use the values of the label you have in your hand!
Translate ahead of time - Different terms for the preparation of food and cuts of meat are often used overseas and the calories in the item can vary greatly. Decide what you would like to order or buy, then translate ahead of time. This will give you a chance to practice the local language, show effort, and avoid making an impulsive decision because you're confused. Use Google Translate and find a visual on your phone if need be!
Familiarize yourself - Learn the common foods you eat in the language of the country you are visiting (i.e. Papa is potato. Queso is cheese). This will make your life so much easier!
Have a plan A, B and C - Always have a backup plan and expect you won't find what you're looking for! Stick with foods that are basic, whole and unprocessed as much as possible, and leave the tricky items for when you have time to analyze them properly. Recognize that you are not going to have the same availability of foods you eat at home, so you will need to get creative and at times eat foods that are not necessarily the most savory. However, this is necessary in order to reach your goals!
Schedule tracking time accordingly - Factor in the time you need to learn the ropes. Tracking will take more time and effort as you learn your go-tos and make new entries.
Invest time upfront - Spend the first week trying new things to find what you like, then stick with your favorites to ensure consistency and save time! Locate the grocery store before you go and research the farmers' markets. Farmers' markets are always a great experience, they are typically a lot cheaper than the supermarket, and will help you to keep it simple!
Enter ALL your labels manually - If you're planning on eating something often, it's a good idea to avoid making repeated mistakes causing you to be well off your targets. Always Google the item and the macros to double check accuracy.
If a label seems too good to be true, and is too far off the ordinary, assume it could be wrong and do your due diligence. Being off once or twice may not impact progress, but being off every day could!
What hidden travel bumps have you hit on the road?
Get a Taste of WAG
The WAG Crash Course is OPEN for enrollment. This 30-day course will teach you the ins and outs of macro tracking, building healthy lifestyle habits and sustaining results without restricting the foods you love. Get personalized macros from a WAG Coach, join the members-only Facebook Group and participate in quarterly Live Q&A sessions with WAG Coaches.
Posted by Melanie Barnshaw
Latest Posts: