Lessons From CrossFit Games Athletes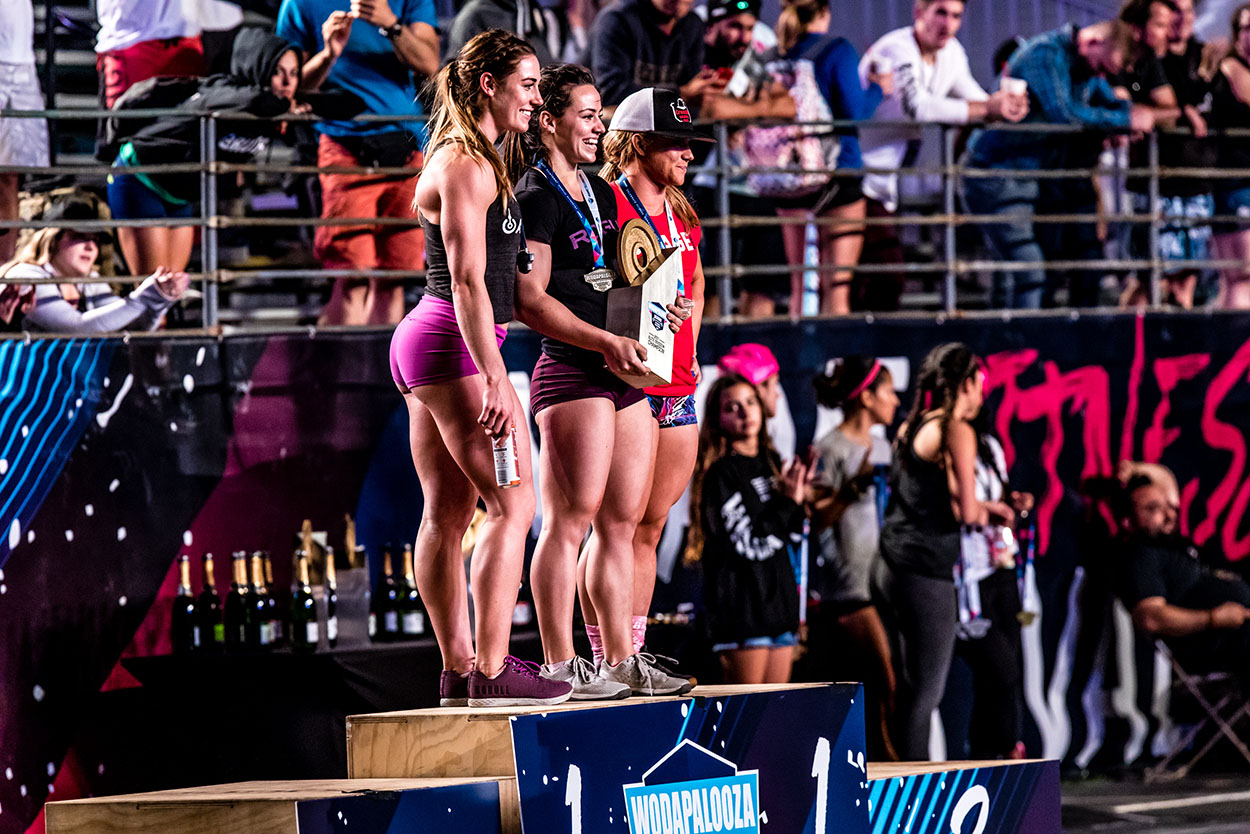 We're in awe at all of the incredible athletes competing in the 2017 CrossFit Games season. To say their determination and grit is admirable would be an understatement. Being an elite athlete of any sport requires supreme mental focus, extremely hard physical work and discipline in every area of training life.
Working Against Gravity's CEO and Founder, Adee Cazayoux, has worked directly with some of the most elite CrossFit athletes in the game, ensuring their nutrition is on point throughout training and competition. Past and present Team WAG athletes have included:
Katrin Davidsdottir (2x Fittest on Earth)
Camille Leblanc Bazinet (1x Fittest on Earth)
Brooke Wells
Christian Lucero
Molly Vollmer
Brooke Ence
Cole Sager
Kara Webb
Tia Clair-Toomey
Lauren Fisher
Rasmus Andersen
Maddy Myers
Michael Cazayoux (2 x Fittest Team on Earth)
Miranda Oldroyd
Emily Bridgers
Colleen Fotsch
Matt Chan
Cherie Chan
If you've been on Team WAG yourself, you'll know that working with your nutrition coach goes deeper than just talking about your macros. So, here's what we've learned from working with CrossFit athletes.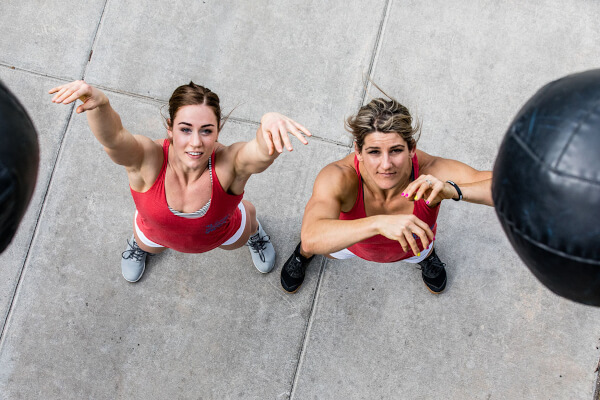 They Leave No Stone Unturned.
They want to do everything they possibly can (and more) to get that edge over the competition. Every one of these elite athletes is dialing in their nutrition, training, mindset, recovery and strategy — leaving nothing to chance.
They LOVE to Work Hard.
Hard work is a lot easier when you enjoy it. CrossFit athletes have learned to enjoy the process, the feeling of giving it their all. When they feel tired, they are energized by the challenge of training through fatigue. They are always trying to challenge their training and improve their nutrition and recovery.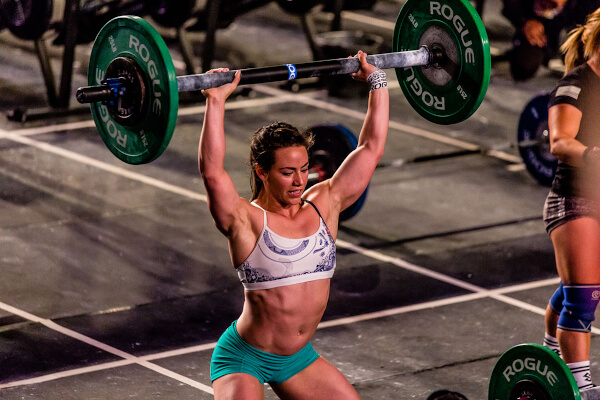 They Have a Growth Mindset.
When these athletes experience failure in a workout, they don't wallow in disappointment for long. They immediately shift their focus to the positive: there is something they can improve! Imagine finding out you've peaked and there is nothing more you can do? That would suck.
High-level athletes get excited at identifying opportunities to improve. Finding weaknesses tells them there is more room to grow and that improvement is imminent.
They Delegate.
These athletes don't waste time and energy trying to do it all themselves — they get help.
Having a coach means they can focus on doing the work, and leaving the programming to the pros. Having a nutrition coach and tracking macros removes the uncertainty of "should I eat this or that?" — opening up the energy to focus on what they must control (training, recovery and mindset).
They also use a combination of services to help take the pressure off. Meal preparation services reduce time spent cooking, regular massage or stretching like ROMWOD or yoga help with preparation and recovery. They even enlist help for their mindset using psychologists or guided meditation apps like HeadSpace or Calm.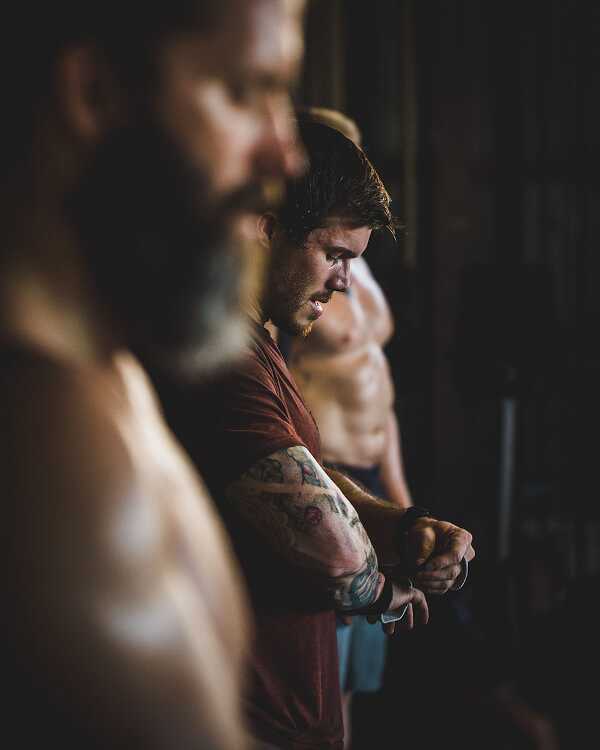 They Are JUST Like Us.
They might be superhuman, but they're still human. They long to understand what works for their bodies best, and what doesn't. They want freedom from body image insecurities. They struggle with cravings and temptation, missing social occasions as a result of their commitments and they have good days and bad days.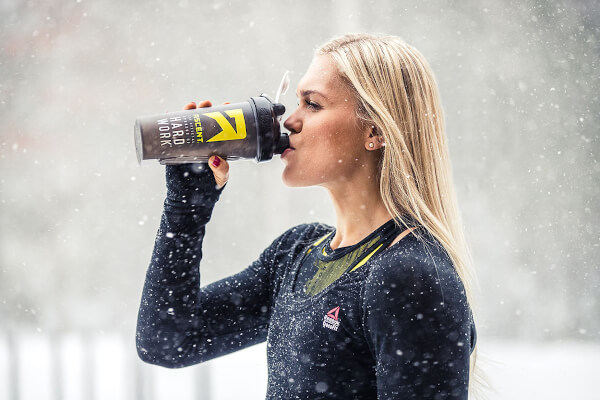 Adee shares these lessons that Katrin Davidsdottir, 2x Fittest Woman on Earth has taught her during their time working together.
Holding other people back from succeeding will never contribute to your success. Life is not a pie where if someone has a big piece there is less to go around for you. Help others succeed and in turn, you will succeed with them.
When a situation is tough that is when you work the hardest, complain the least and express the most gratitude. If it's raining, you love the rain. If you didn't get a good night's sleep, this is an opportunity to test your capacity a little worn down. These are the moments where you grow the most.
The achievement, medal, goal, and success, is never as fulfilling as the process. From someone who has won the CrossFit Games twice, it is incredible to see she still feels that way.
You can always be better and instead of letting that get you down, let it fire you up. After a workout when Katrin sees where she could have been better you see a huge smile on her face because she is so excited about the challenge and opportunity.
We are better together. Be loyal to your family, your team, and your friends. And remind them that you are all in this together. Not a day goes by where I don't feel that from Katrin and that means more than anything.
The cool thing about these lessons is that none of what sets these athletes apart is magic. It's about having drive, a strategy for every area of training and doing hard work in the gym. These lessons have practical teachings that we can implement in our own lives to help us achieve whatever our life's motivator is.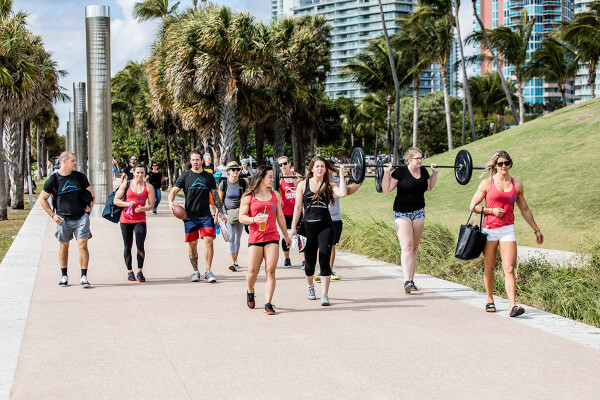 Get a Taste of WAG
The WAG Crash Course is OPEN for enrollment. This 30-day course will teach you the ins and outs of macro tracking, building healthy lifestyle habits and sustaining results without restricting the foods you love. Get personalized macros from a WAG Coach, join the members-only Facebook Group and participate in quarterly Live Q&A sessions with WAG Coaches.
Posted by Adee Cazayoux
Adee is the founder and CEO of WAG. She has her bachelor's degree in Honors Psychology, a Master's in Teaching, and a Master's in Nutrition & Human Performance. She's also an athlete, having competed in the National Pro Grid League and winning the Bronze Medal in the 2016 Canadian National Weightlifting Championships.
Latest Posts: