Hotel Hacks: How to Macro-fy Your Trip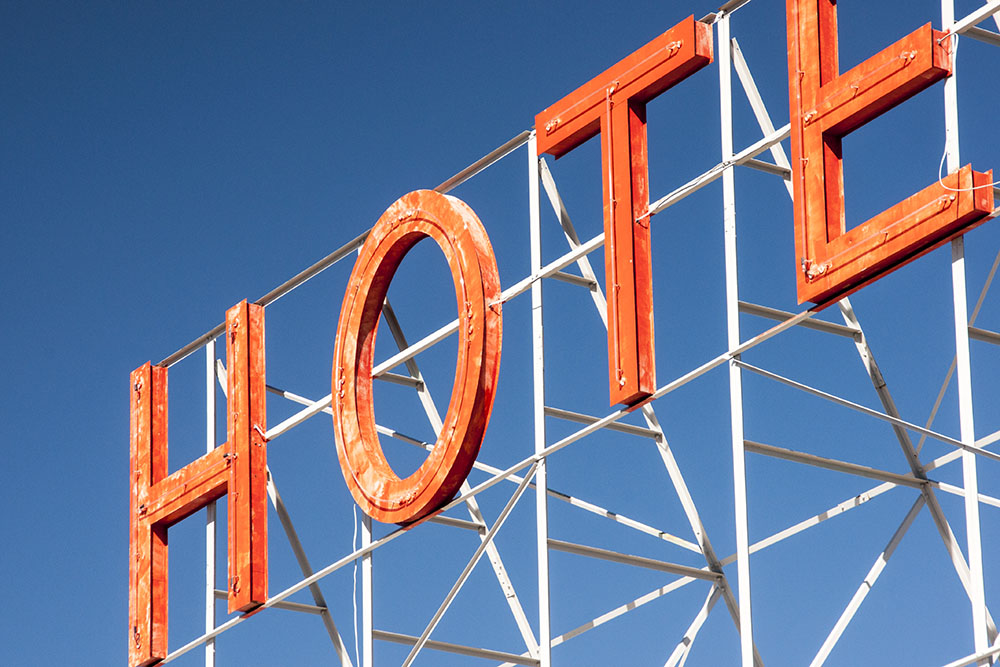 Juggling your macros outside of your own kitchen can be challenging. Without some creativity and careful planning, you could find yourself tempted to order in pizza or something equally unlikely to fit your macros.
With a little homework you can make your "home away from home" just as macro-friendly as your own. Not only do many of our coaches travel regularly, but we have so many members who have made incredible progress while hotel hopping.
Where to Stay
Many chain hotels offer options with kitchenettes so that you're able to cook more substantial meals, but, unfortunately, sometimes that comes with a bigger price tag. Extended stay options, such as Extended Stay America, Residence Inn or Homewood Suites, all come with kitchenettes, making prepping your own meals easy. If you need to spring for a suite at a traditional hotel, keep in mind that the money you will save on meals will help offset the cost.
Airbnb rentals are an increasingly popular option that often offer the comfort of a full kitchen, on whatever budget you're looking for. Plus — you may even get to explore more unique areas of your destination!
What to Request
If you're staying in a traditional hotel room without a kitchen there are plenty of ways to prepare food and stock up on groceries to help manage your meals. Most hotels are happy to add a microwave and/or mini-fridge to your room when given due notice. It's always best to call ahead and confirm availability so you're not surprised upon arrival.
Inquire about breakfast and meal options at the hotel. Is it a breakfast buffet or continental options only? Are you able to order a different breakfast meal if the buffet selection isn't to your preference? If possible, ask them about what is normally served so you can be prepared.
Food Hacks
If you're stuck without a fridge, grab a cheap Styrofoam cooler from the grocery store to keep your food cold with ice from the hotel.
Use a coffee maker to boil water for oatmeal (add protein powder to get a head start on your protein target).
Pack a few 'pure source' foods like rice cakes, jerky, protein powder, single-serve Greek yogurts, tuna packs, fruit and nuts to top up your macros if you're falling short at the end of the day.
Most continental buffets have hard-boiled eggs (remove the yolk for a low-cost lean protein option).
If there is a buffet option, ask if it's possible to have egg whites prepared for you. Stick with easy to track foods such as fruit, yogurt, cereals, and oat packs.
Team WAG is no stranger to traveling, so if you're jumping on a flight, read this blog on how to plan a terrific travel day! Or if you're off for a more relaxing getaway but still want to make sure to stick to your goals, check out a few methods for tracking on vacation.
Bon Voyage!
Get a WAG Coach
Love what you learned but still want more guidance and support? Get matched with an experienced coach who will get to know you, your lifestyle, and your preferences to give personalized feedback and suggestions.
With two membership options to choose from, you'll get a customized nutrition plan, weekly check-ins, unlimited messaging, our personalized coaching platform, and the ability to add monthly video calls and custom meal plans.
We'll help you reach your body composition goals and sustain your results.
CHOOSE YOUR MEMBERSHIP
Latest Posts: