Focus on Fun, Not Food This Holiday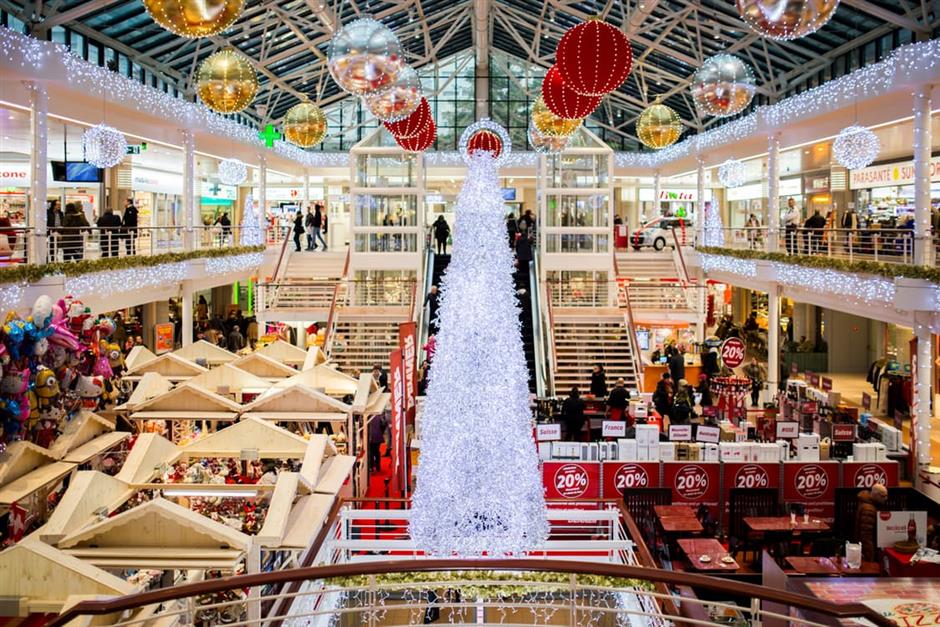 With holiday events and end-of-the-year parties coming from all directions, December can be a tough time when it comes to sticking to specific nutrition goals.
By taking charge of your social calendar, you can raise your hand with suggestions for activity-based fun that revolves around creating unique memories and bypassing some of the more food-focused festivities. Here are a few ideas:

Christmas Light Walk
Find the best Christmas light displays in the area and organize a walk to check them out.

Carols in the Park
Carols in the Park are happening in all areas. Pack a small picnic of macro-friendly treats and meet up to enjoy the music and atmosphere together!

See a Holiday Show
Many theaters, ballets, churches, and schools hold festive end-of-the-year shows and concerts. Find out what is happening in your area and buy some tickets!

Picnic With Games
Organize a picnic with ball games, card games and good old-fashioned outdoor fun where you can pack your own food.

Scavenger Hunt
There are some great group scavenger hunts online, particularly if you live in a big city. Get your friends or colleagues together, separate them into teams and bolt around the city following clues and winning glory.

Laser Tag and Bowling
Small or large groups of friends can get together and play a few rounds of laser tag. Or, up the competition with a game of bowling.
Go Outdoors
Try horseback riding, quad biking, team sports (volleyball or soccer) or even go hiking! If you live in the warmer parts of the world, go swimming, water skiing or stand-up paddleboarding. The outdoor activities you can do together are endless.

Holiday DIY Projects
Whether you're crafty or not, Pinterest has thousands of amazing holiday DIY projects for you to get creative with. Get together with friends or family and try something different. It's a great way to involve kids, too.

Take a Day Trip or Tour
Plan a tour of a local sight or take a day trip with your friends somewhere unique. That way you can pack your own meals or eat at a predetermined cafe or restaurant.
If You Have to Eat Out…


If having a meal at a restaurant is what the group really wants, there are some suggestions that you can make for that as well.
Have Breakfast/Brunch Together Breakfast foods can be easy to track and cafes and diners are often very accommodating when customizing your order. Choose easy-to-track options like eggs on toast. Since breakfast is the first meal of the day you should have plenty of macros left to work around for your lunch and dinner.
Suggest a Buffet
A buffet might sound like an overwhelming option, but it's actually a great way to pick and choose the foods that work for you! Stick to what you know and put your estimating skills to the test for tracking.
Suggest Restaurants With Nutritional Information
Try to choose a restaurant that posts its menu online. This way, you can look up the options and the nutrition facts in advance and plan what you're going to order accordingly.
Make Special Dietary Requests
If there isn't a menu available online, or if you know you'll need to make some adjustments, call ahead to see if they allow changes to the dish due to dietary requirements.  If they're accommodating, use this as a way to shape the meal to fit your macros.

Finally, don't be afraid to tell people why you're suggesting something active over heavily food-based gatherings. Chances are that the people around you are also feeling the stress about being healthy for the holidays and will appreciate the idea.

Download the WAG Holiday Survival Guide for more strategies on having a healthy holiday season and get a WAG coach to help you stay on track through this tempting time.
Join Team WAG
Love what you learned but still want more guidance and support? Get matched with an experienced coach who will get to know you, your lifestyle, and your preferences to give personalized feedback and suggestions. With a customized nutrition plan, weekly check-ins, unlimited messaging, and our personalized coaching platform, we'll help you reach your body composition goals and sustain your results.
Posted by Dani Sheriff
Dani is the Project Director at WAG and has been a member since 2015. She is dedicated to creating amazing content for WAG clients and perfecting the client experience outside of coaching.
Latest Posts: