Counting While Camping: A Flexible Dieter's Guide to the Great Outdoors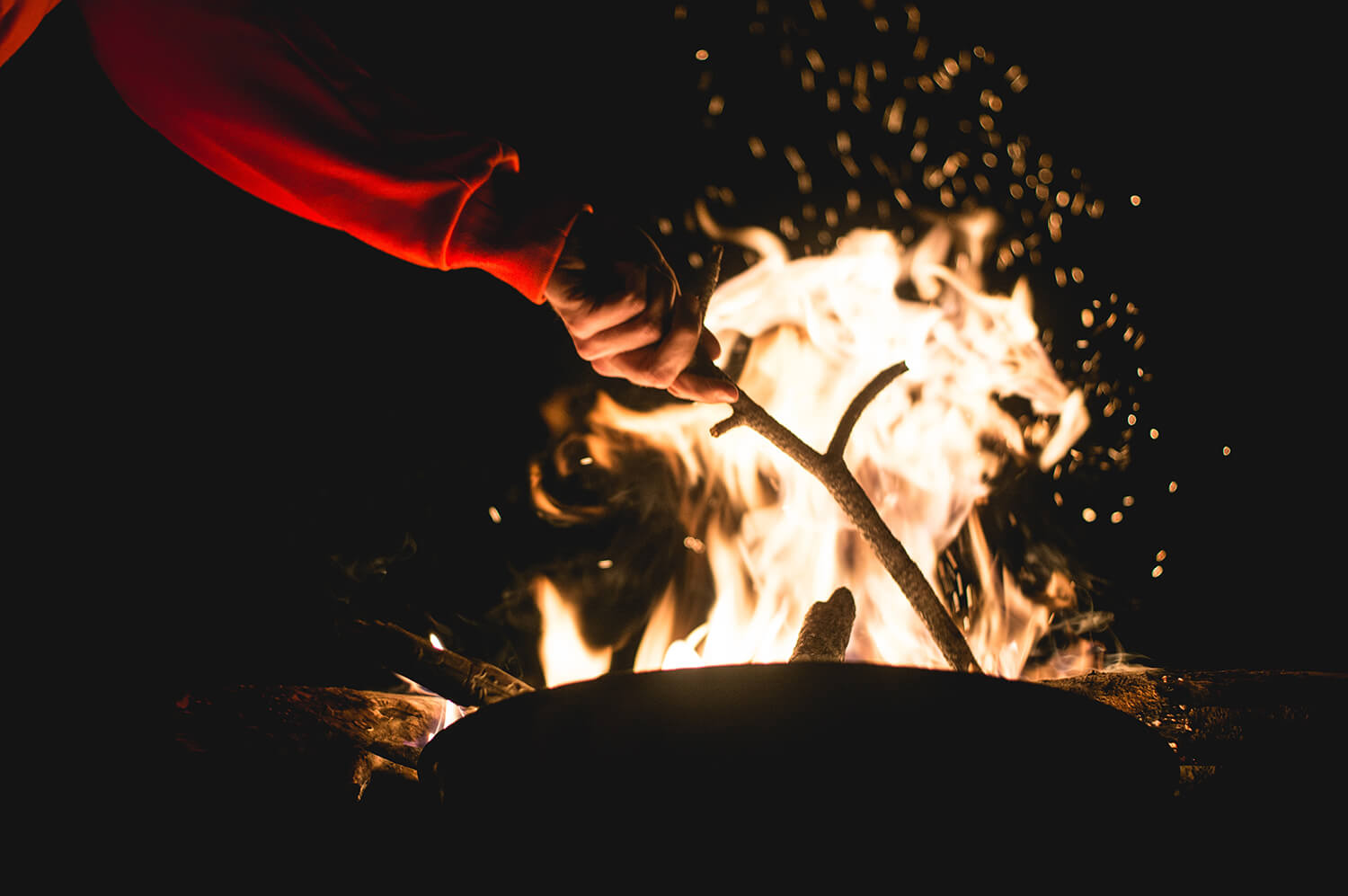 Exploring the great outdoors is the perfect summertime getaway. While you may need to get a little creative with your menu and your cooking methods, it's still important to make sure that you're well prepared - so you can stay on track.
We consulted some of our on-staff camping aficionados to pull together some helpful tips, tricks, and sample packing lists to get you started… don't worry, it doesn't involve fishing for your dinner!
Build Your Menu Based on a Timeline
It may feel like you're completely limited to bringing only packaged foods but your first day of eating can be managed a lot like packing your lunch. By pre-cooking lean proteins (like chicken breast) and freezing it prior to departure or packing pasteurized egg whites you can check off the box for whole food sources. If you have a cooler, this extends the timeframe in which you can eat these foods by a day or two depending on the insulation quality - which we definitely recommend. (Please reference your cooler for this information!).
Match Your Food Choices to your Method of Transport
The #1 rookie mistake is getting too excited about packing food for the trip without considering the cumulative weight of your pack. If you're driving to your campsite, you can ignore this part but if you're hiking or paddling your way to your outdoor escape- listen up. Keep in mind that you have to carry your food, along with everything else you need for your stay. Packing cans of beans to make campfire tacos may sound like a great plan but I promise that mid-portage you'll be wishing you left them at home. Small choices between packaging types, like tuna pouches rather than cans will add up to make your trip a little more like a relaxing weekend and a little less like a WOD.
Prep and Weigh Ahead
Let's face it, you're in the middle of the forest, maybe doing some hiking or canoeing to get there and the last thing you want is having to run around to find a level surface to set your scale on. Take an hour or two to measure out snacks, and to pre-chop some veggies you can roast over the fire. Trust us, you'll want some micronutrients.
Snack Smart
Portioning your food ahead of time allows you to be aware of portions, but try to pack some macro friendly alternatives so you're not nestling up to the fire with a bag of Doritos. Reference our packing list for some ideas!
Drink Responsibly
Set some guidelines for yourself before you leave about how many drinks, if any you will consume. It's also helpful to set boundaries about WHEN you'll be drinking. It's a lot easier to get off track if you start drinking at noon (no judgement!) then if you don't drink before the evening campfire. Drinking your calories is a slippery slope: a 6 pack of beer has about 800 calories which equals out to about 200g of carbs, 90g of fat or the calorie equivalent of 1.5 Big Macs.
Instead of getting too boozy, pack some tasty, hydrating alternatives to keep yourself satisfied or to help space out your pre-planned drinks. We included our favourites in the packing list below!
Be Prepared for the Worst
Forgot your phone charger, no wifi signal or break your scale along the way? These things happen and although it may feel like the end of the road for your macro success, don't discount your ability to trust your eye. You've spent enough days weighing out portions and becoming well versed with nutritional information to handle this! It may not be perfect but you have all the skills you need to get close. Don't throw in the towel just yet.
It's as simple as balancing your day the way your normally would. Start with a lean protein source, a portion of carbohydrates that are suitable for your macros and if you have available, a serving of veggies. If you're planning on enjoying a few s'mores later try to balance it out by dialling back the carbs throughout the day.
PACKING LIST
Protein Sources
Whey
Tuna Packets
Vegetarian Hotdogs (very macro friendly and require less urgent refrigeration)
Jerky
Turkey Pepperettes
Powdered Egg Whites
Protein Bars
Skim Milk Cheese Strings
Carbs
Dried Fruits
Apple Chips
Rice Cakes
Oat Packets
Instant Rice Cups
Pre-cut Vegetables for Roasting (Peppers, Onions, Carrots)
Low Carb/ High Fibre Wraps
Fats
Single Serving PB or Nut Butter
Trail Mix
Whole Eggs
Avocado
Snack Worthy Foods
Gold Fish Crackers
Plain Popcorn
Rice Chips
Snap Peas
Low Fat Pretzels
Graham Crackers
Dark Chocolate
Mini Marshmallows
Plain Popcorn
Zero Calorie Drinks
Diet Soda
La Croix
Sparkling Ice Drinks
Mio or Crystal Light (perfect for backpacking)
Get a WAG Coach
Love what you learned but still want more guidance and support? Get matched with an experienced coach who will get to know you, your lifestyle, and your preferences to give personalized feedback and suggestions.
With two membership options to choose from, you'll get a customized nutrition plan, weekly check-ins, unlimited messaging, our personalized coaching platform, and the ability to add monthly video calls and custom meal plans.
We'll help you reach your body composition goals and sustain your results.
CHOOSE YOUR MEMBERSHIP
Latest Posts: