An Interview with US National 58kg Champion Jessica Lucero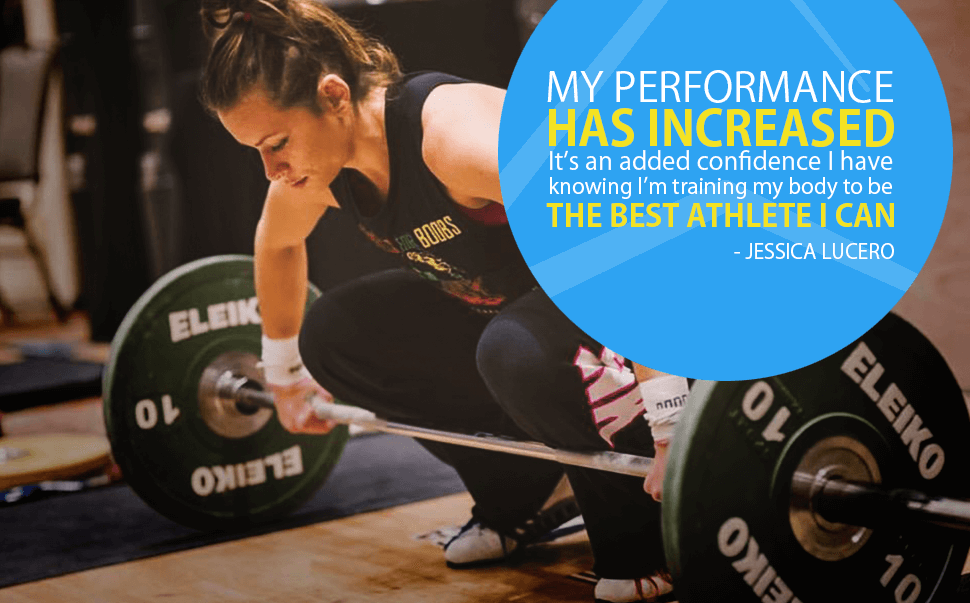 | | |
| --- | --- |
| Name | Jessica Lucero |
| Location | Orange County California |
| Goal | Olympic champion! |
| lost/gained to date | 67ish to 57.9kg |
| Sport (if applicable) | Weightlifting |
Q: Why did you decide to join Team WAG?
A: I wanted to be able to be 100% healthy and strong in my training. I wanted every piece of my life dialed in. I also wanted more control of my training weight and wanted to understand my body better.
Q: Was there anything about the program that surprised you?
A: It wasn't a surprise but it is a lot of work!
Q: As an athlete, your training schedule is intense and varied. How have you managed to stay on track while balancing all of your commitments?
A: Yes. It's actually helped me stay focused and learned the littlest simplest things matter.
Q: How has your performance in the gym been affected by tracking, if at all?
A: It's increased energy and muscle & joint health.
Q: What has been the biggest change you've made in your lifestyle since joining?
A: My performance in my sport has increased so much. It's an added confidence I have knowing I'm training my body in every way to be the best athlete I can.
Q: What advice do you have for other people considering hiring a nutrition coach?
A: I'd say do it!! You learn so much about food choices and how to make better decisions to fuel you body!
Get a Taste of WAG
The WAG Crash Course is OPEN for enrollment. This 30-day course will teach you the ins and outs of macro tracking, building healthy lifestyle habits and sustaining results without restricting the foods you love. Get personalized macros from a WAG Coach, join the members-only Facebook Group and participate in quarterly Live Q&A sessions with WAG Coaches.
Posted by Team WAG
Working Against Gravity was established in 2014. Our nutrition coaches work one-on-one with clients to build custom programs that fit their needs. Our goal is to help each client discover a program that makes sense for them and produces lasting results, helping them develop a positive relationship with food—and themselves—along the way.
Latest Posts: