An Interview with US National 58kg Champion Jessica Lucero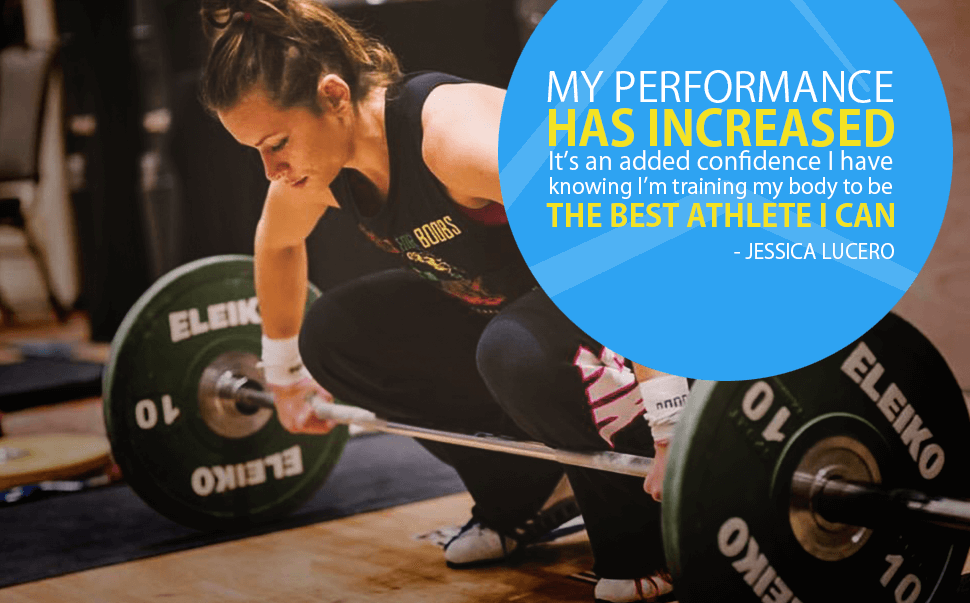 | | |
| --- | --- |
| Name | Jessica Lucero |
| Location | Orange County California |
| Goal | Olympic champion! |
| lost/gained to date | 67ish to 57.9kg |
| Sport (if applicable) | Weightlifting |
Q: Why did you decide to join Team WAG?
A: I wanted to be able to be 100% healthy and strong in my training. I wanted every piece of my life dialed in. I also wanted more control of my training weight and wanted to understand my body better.
Q: Was there anything about the program that surprised you?
A: It wasn't a surprise but it is a lot of work!
Q: As an athlete, your training schedule is intense and varied. How have you managed to stay on track while balancing all of your commitments?
A: Yes. It's actually helped me stay focused and learned the littlest simplest things matter.
Q: How has your performance in the gym been affected by tracking, if at all?
A: It's increased energy and muscle & joint health.
Q: What has been the biggest change you've made in your lifestyle since joining?
A: My performance in my sport has increased so much. It's an added confidence I have knowing I'm training my body in every way to be the best athlete I can.
Q: What advice do you have for other people considering hiring a nutrition coach?
A: I'd say do it!! You learn so much about food choices and how to make better decisions to fuel you body!
Are you making these nutrition mistakes?
Join WAG Founder, Adee Cazayoux, in one of our next webinars to learn the 4 Nutrition Mistakes we see most often and actionable steps to solve them! You'll leave this webinar knowing how to dispel your dysfunctional beliefs about nutrition, wield the tools you need for better results and transform your life. Plus, if you hang till the end, we have a surprise for you!
Posted by Team WAG
Working Against Gravity was established in 2014. Our nutrition coaches work one-on-one with clients to build custom programs that fit their needs. Our goal is to help each client discover a program that makes sense for them and produces lasting results, helping them develop a positive relationship with food—and themselves—along the way.
Latest Posts: