Calories
114
Fat
2 g
Carbs
7 g
Protein
17 g
Serves
2
160g of 98% fat-free ham
100g of pineapple
Share:
Tags: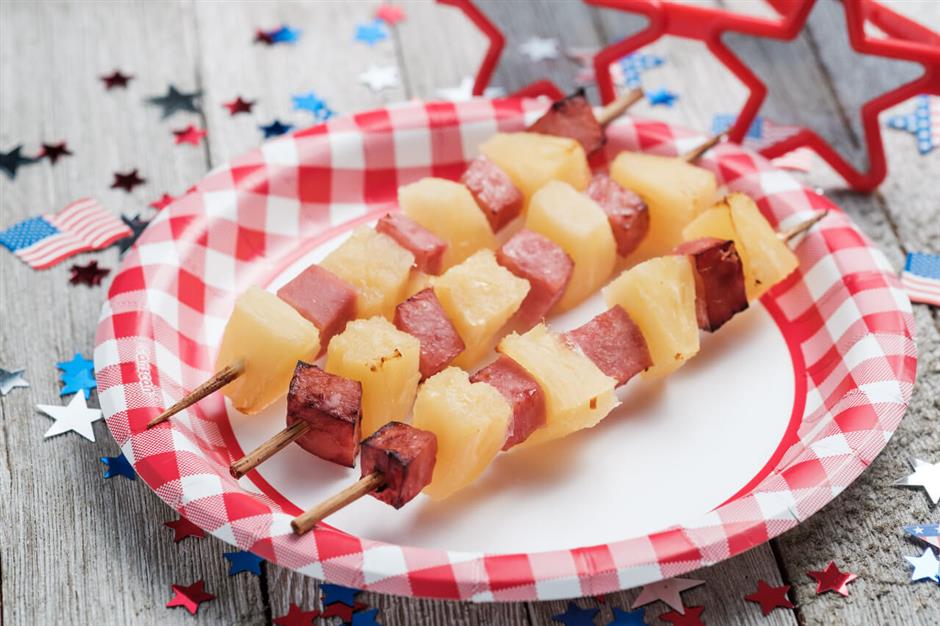 These skewers are perfect for a summer grill. They are high in protein and low in fat and carbs, not to mention the sweet and salty combo is heaven to your taste buds.
Instructions
Cut pineapple and ham into 1-inch cubes.
Alternate sticking the ham and pineapple chunks onto the skewers. (If using wooden skewers, soak in water first to prevent from catching fire on the grill.)
Place skewers on the grill and rotate as needed until all sides are grilled.
Optional sauce: PF Chang's Teriyaki Sauce; 18 grams = 0F, 5C, 0P.
Time hack: Buy pre-cut pineapple chunks.
Recent Posts: