The WAG Holiday Survival Guide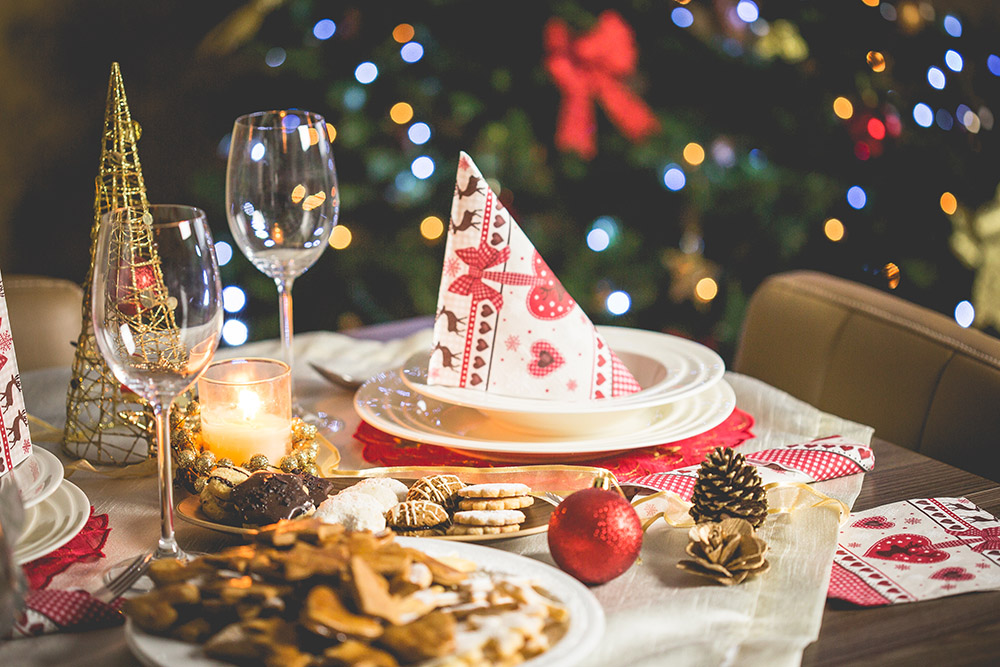 The crackle of the fireplace, the lazy mornings in slippers, the clanks of glasses saying, "cheers!"…
The holidays bring with them so much happiness.
Unfortunately, they can also stir up quite a bit of anxiety and temptation.
That's why we have created our survival guide — to help you have a fantastic season, while still staying healthy.
Because, contrary to popular belief, you don't have to eat every holiday cookie to have a good time. And in the same note, you don't have to only eat broccoli the entire time to stay healthy.
At Working Against Gravity, we believe in balance.
And our guide is filled with tips to help you keep yours during the chaos of the season, including strategies on dealing with loved ones who can't understand why you don't want to have a third glass of eggnog.
Whether you skim it or study it, we hope that it helps you enjoy your holidays with confidence that you're in control of your health.
Before your next party, open up the guide as a reminder of the choices you want to make — and maybe a recipe or two you'll want to bring.
Are you making these nutrition mistakes?
Join WAG Founder, Adee Cazayoux, in one of our next webinars to learn the 4 Nutrition Mistakes we see most often and actionable steps to solve them! You'll leave this webinar knowing how to dispel your dysfunctional beliefs about nutrition, wield the tools you need for better results and transform your life. Plus, if you hang till the end, we have a surprise for you!
Latest Posts: