Snack Attack: Energy Bars Based on YOUR Nutritional Needs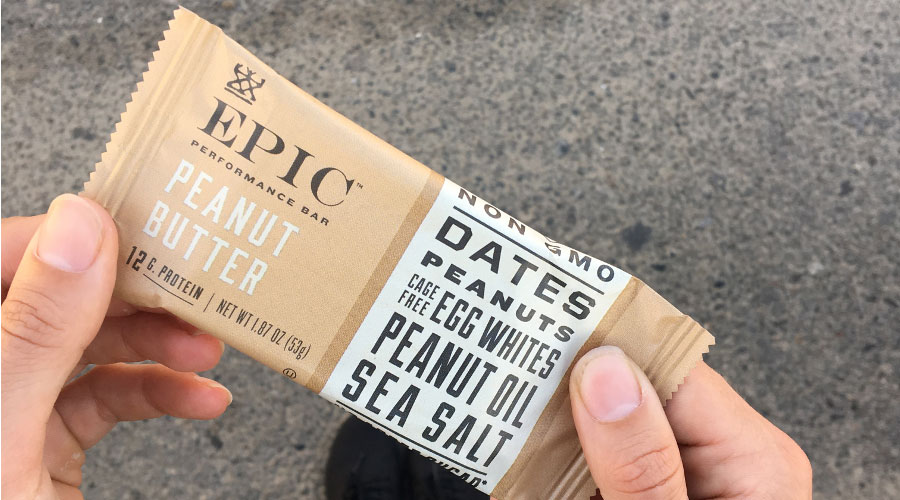 When you have a busy schedule or an upcoming trip, figuring out the right type of snack for your goals is the last thing you want to worry about. However, when you have a custom nutrition plan created by a WAG coach, you will already have an idea of the types of snacks that fit your macros. So, here are a variety of energy bars I recommend that fit different macronutrient goals, so it makes it easy to find one that works for you!
Higher Fat
Bulletproof Collagen Protein Bar
Vanilla Shortbread
220 calories 14f/13p/14c (9 g net)
GF
This bar melts in your mouth the second you take a bite. It's the protein treat version of what you remember your grandmother making!
Nomz Energy Bites (Canadian)
Pistachio
180 calories 14f/4p/10c (8 g net) *nutrition per 2 bites/package
Vegan, GF
Perfect little energy bites that are the socially acceptable version of eating nut butter in public. Nutty and subtly sweet, these guys are a winner.
Keto Bars
Dark Chocolate Coconut
210 calories 18f/7p/10c (2 g net)
GF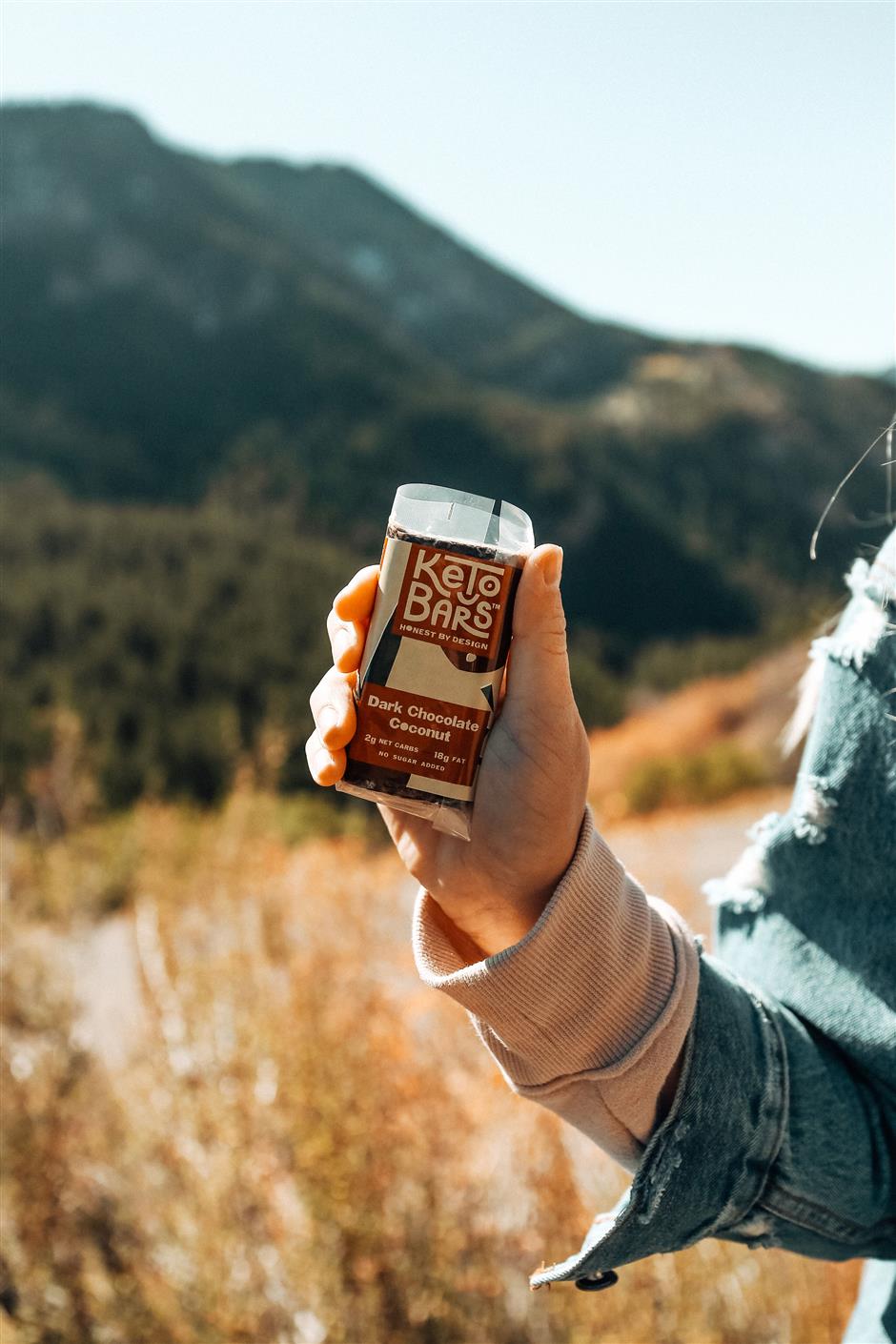 Dark Chocolate Coconut has been a bestseller for Keto Bars for a reason. Chewy coconut and rich chocolate — what more could you ask for?
Primal Kitchen
Macadamia Sea Salt
250 calories 18f/15p/12c (7 g net)
Dairy Free, GF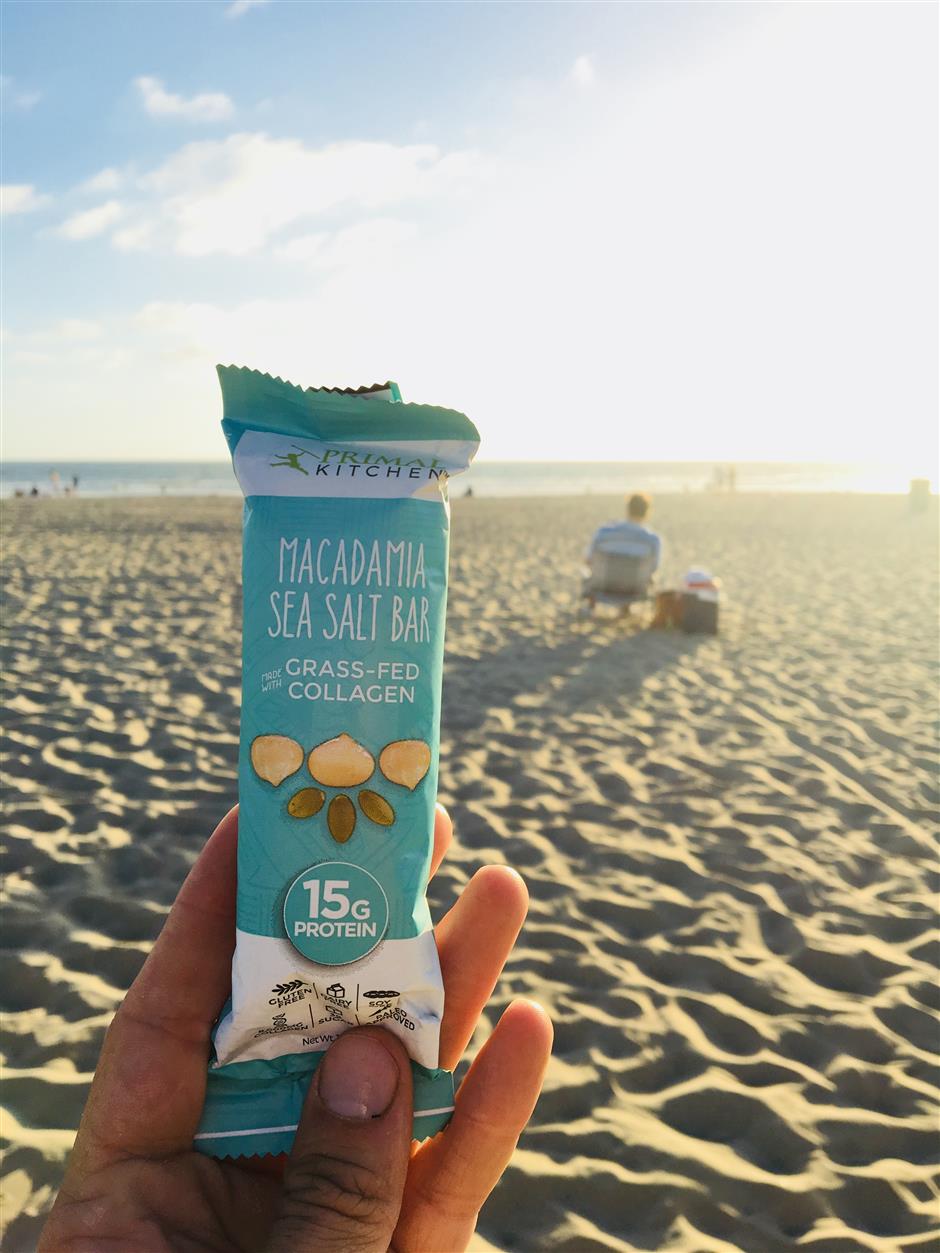 Salty and creamy, this bar is a perfect option for those who prefer a more savory snack. It's like the best parts of a bowl of mixed nuts, without getting scolded for picking out the good stuff.

Higher Protein
Simply Protein
Maple Pecan
150 calories 5f/16p/15c (8 g net)
GF, Vegan
Looking for a bar that's not high in carbs or fat, but also doesn't steal your protein for the day? This balanced bar is like a light, healthier version of a Rice Krispie square.
Tanka Bar
Turkey and Buffalo w/ Cranberries
90 calories 1.5f/7p/11c (10 g net)
GF
Sweets not really your thing? Tanka Bars are like a mini jerky strip with some extra carbs to balance out your snack time.
Epic Bar
Chicken Sriracha Bar
100 calories 4f/15p/1c (1 g net)
Dairy Free, GF
Love some spice? This jerky-like bar packs some heat along with a healthy serving of protein.

Higher Carb
Rx Bar
Chocolate Coconut
210 calories 9f/12p/22c (17 g net)
GF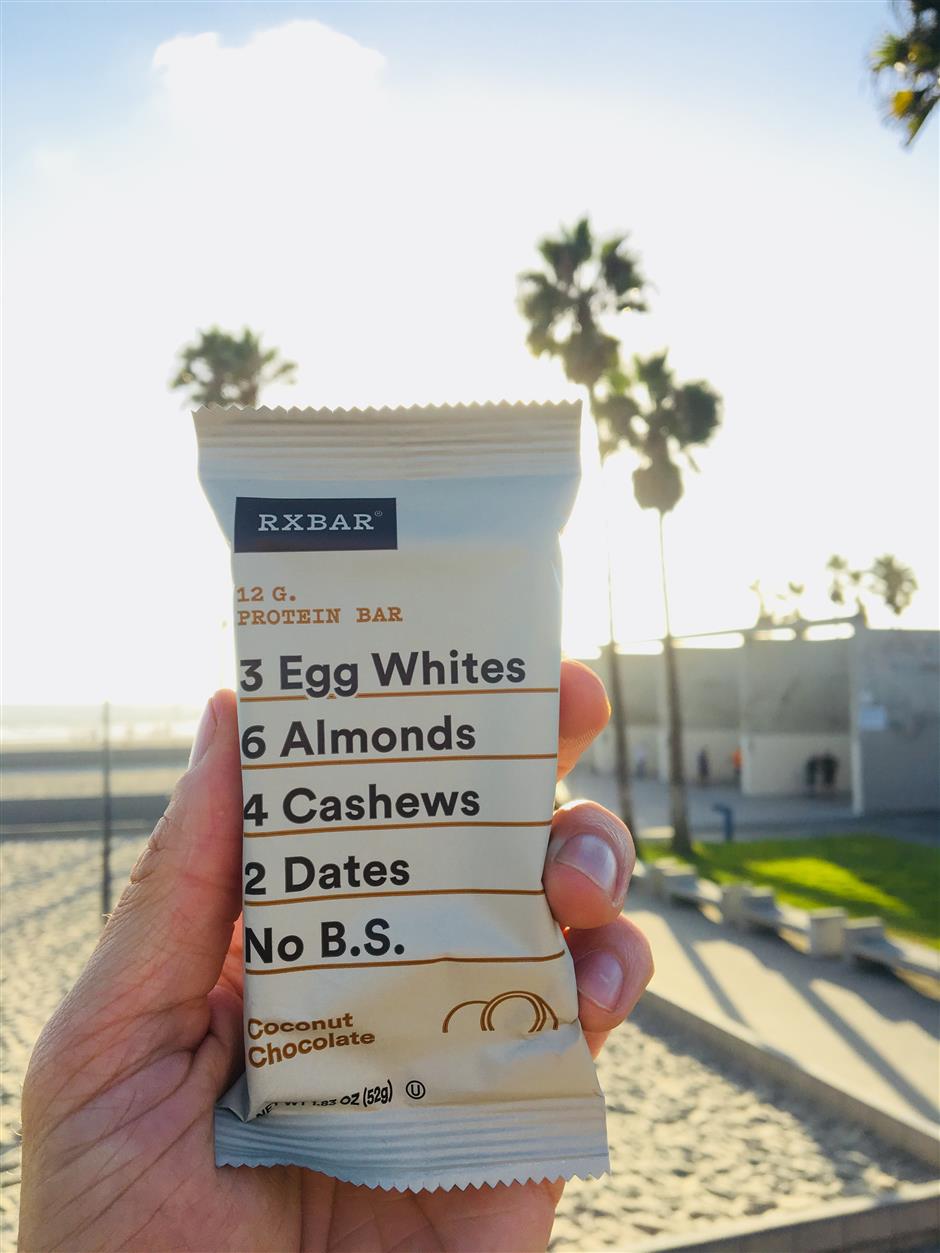 This OG whole-food-based bar has stood the test of time. Chocolate Coconut combines salty and sweet with chunky nuts for those who like a bar with some crunch.
Bearded Brothers
Colossal Coconut Mango
190 calories 10f/5p/22c (18 g net)
Paleo, Vegan, GF
Inspired by needing a balanced bar for backpacking, two brothers combined a few natural, raw ingredients for a balanced snack to keep you energized no matter what your itinerary.
Mediterra
Apricot and Pistachio
180 calories 6f/7p/26c (23 g net)
GF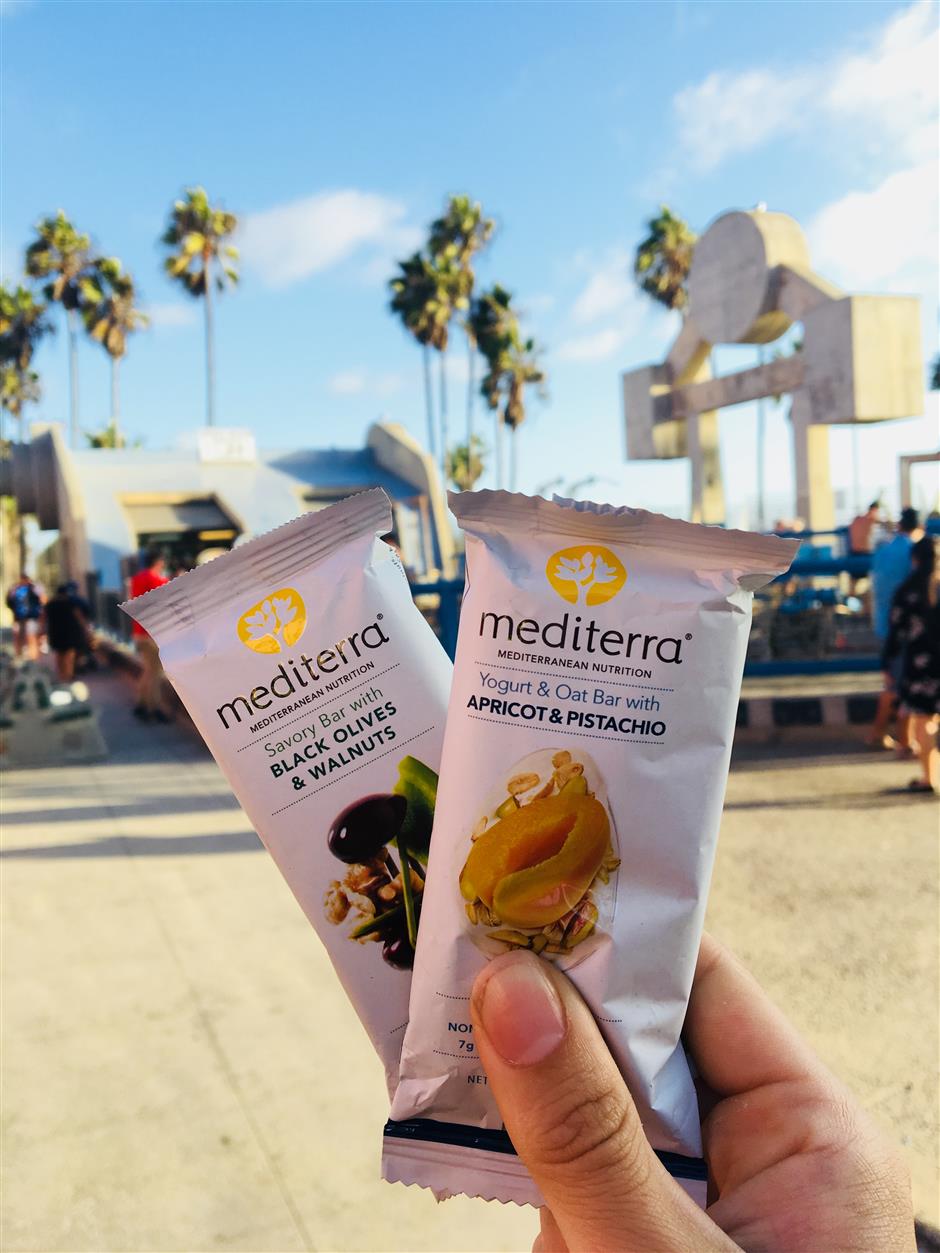 Black Olives and Walnut
170 calories 10f/6p/17c (11 g net)
GF, Vegan
This is the closest thing to an adult granola bar you can find, based on the principles of the Mediterranean diet. Mediterra has a bar whether you prefer sweet or savory!
Epic Bar
Peanut Butter
210 calories 7f/12p/24c (21 g net)
GF
If you're a fan of Rx bars, give these a try! Made with cage-free eggs and an ingredient list that you can actually pronounce, you can feel confident in what you're putting into your body.
Real Food Bar (Canadian)
Blueberry Grunt
230 calories 10f/7p/31c/ (27 g net)
Only Maritimers might understand the delicacy this bar is inspired by, but let me tell you, it's a treat. Nova Scotia is known for its beautiful blueberries, so it's a no-brainer! Minimally processed and with the freshest ingredients? Yes, please!
If you're looking for more ideas on how to hit your macros in a pinch, we have tons of other blogs to inspire your Meal Prep to Go and how you can have Real Food Made Easy when you're on the go!
Still trying to figure out the right amount of protein for you? Join the Flexible Dieting Crash Course today and you'll learn how to set and adjust your own macros, plus we'll give you the tools and education to actually stick to them.
And if you decide to join WAG's nutrition program at any time during or after the course, we'll apply the price you pay for this course to the cost of your membership! Learn more and sign up here.
Get a Taste of WAG
The WAG Crash Course is OPEN for enrollment. This 30-day course will teach you the ins and outs of macro tracking, building healthy lifestyle habits and sustaining results without restricting the foods you love. Get personalized macros from a WAG Coach, join the members-only Facebook Group and participate in quarterly Live Q&A sessions with WAG Coaches.
Latest Posts: