WAG Holiday Nutrition Guide: Your Healthy Holiday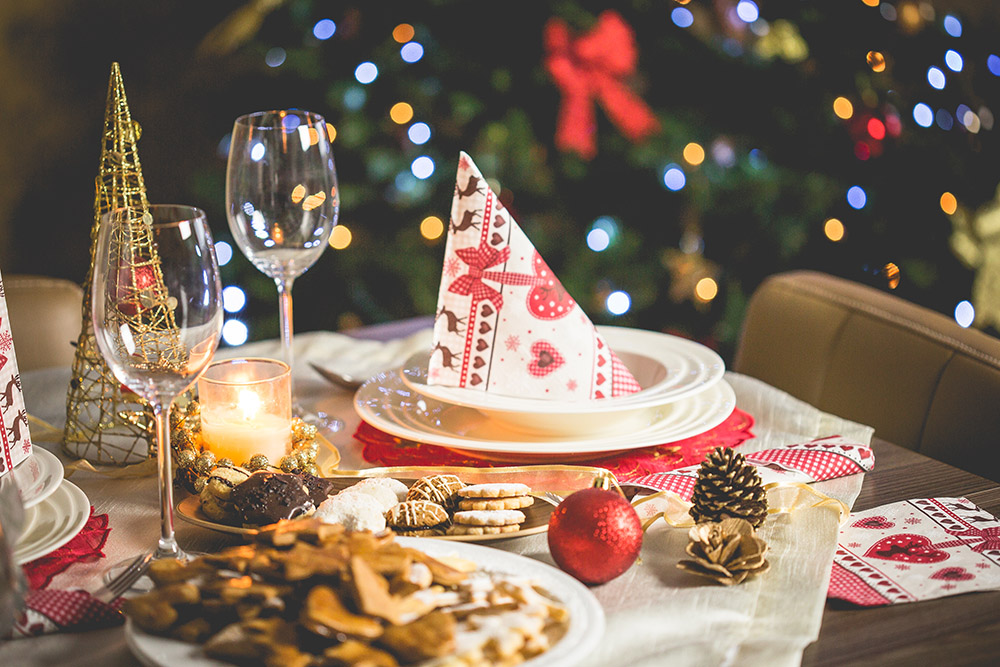 The crackle of the fireplace, the lazy mornings in slippers, the clanks of glasses saying, "cheers!"…
The holidays bring so much happiness.
Unfortunately, they can also stir up quite a bit of anxiety and temptation when it comes to nutrition and heading into the new year confident in your skin.
That's why we have created the WAG Holiday Nutrition Guide—to help you have a fantastic season, while still staying healthy.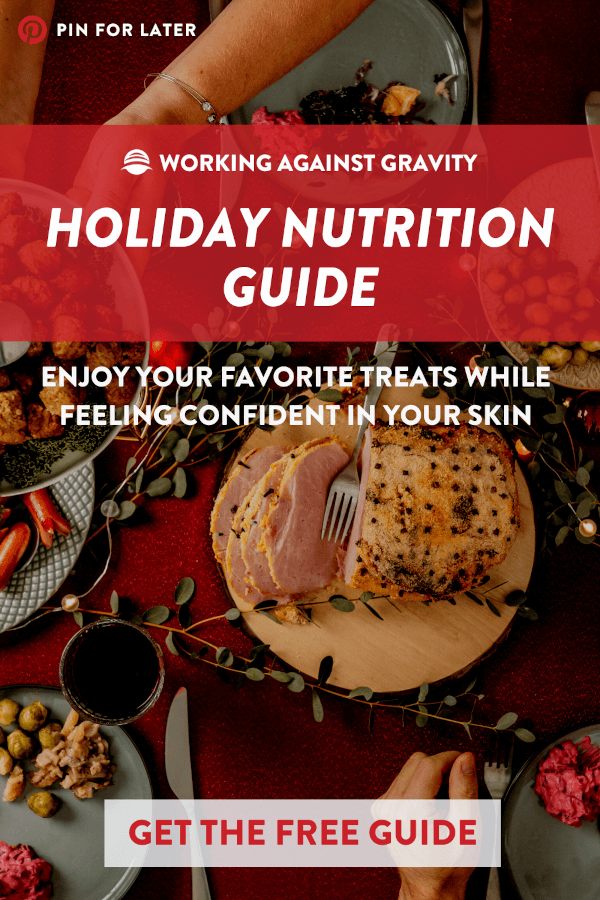 Inside the Holiday Nutrition Guide, you'll find:
Over a dozen delicious, healthy holiday recipes
Mindful tips and perspectives for approaching your nutrition during the social season
Portion control strategies to stay confident in your choices when you're not tracking precisely
No equipment is needed for travel workouts
At Working Against Gravity, we believe in balance.
You don't have to eat every holiday cookie to have a good time. And on the same note, you don't have to eat broccoli the entire time to stay healthy. There is an in-between and our guide will help you find it.
Whether you skim it or study the WAG Holiday Nutrition Guide, we hope that it helps you enjoy your holidays with the confidence that you're in control of your health.
Before your next party, open up the guide as a reminder of the choices you want to make—and maybe try a recipe or two you'll want to bring to your next party.
Join Team WAG
Love what you learned but still want more guidance and support? Get matched with an experienced coach who will get to know you, your lifestyle, and your preferences to give personalized feedback and suggestions. With a customized nutrition plan, weekly check-ins, unlimited messaging, and our personalized coaching platform, we'll help you reach your body composition goals and sustain your results.
Posted by Ali Macy
Ali is a born and bred Vermonter who fell in love with nutrition and fitness in her early 20's and never looked back. She is both a coach and the Marketing Director for WAG and has a BA in English Literature and a Master's in Nutrition and Human Performance.
Latest Posts: