Coaches Grocery Lists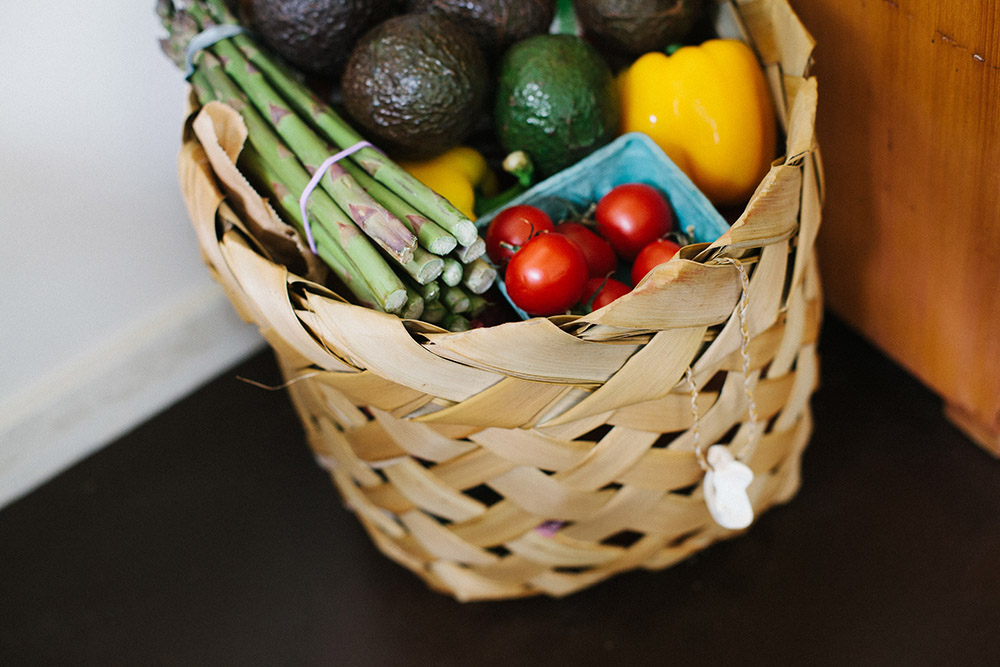 Food does more than just provide the body with essential nutrients and minerals needed for health, well-being and survival.
It brings together families and friends in celebrations. It provides an outlet for adventure, experience, creativity and individuality. It is the basis for many celebrations and with many blessings counted over it. It is one of many of our loves in life.
As individuals we are all unique in our own right. With different taste preferences, cultural backgrounds, and dietary requirements, the foods we consume vary greatly between each of us. The beauty of our program is, you're able to eat the foods you enjoy with the loved ones in your life, whilst continuing to pursue and accomplish your goals.
Our coaches at Working Against Gravity all come from a variety of different backgrounds, just like you! We talked to some of our coaches about the go-to grocery items found in their basket each week to give you some insight and inspiration for the week ahead!
| | |
| --- | --- |
| Laura | Kelsie |
| Egg whites | Dannon Light & Fit Greek yogurt |
| Boneless skinless chicken breast | 6-grain oats |
| Gala apples | Egg whites |
| Broccoli slaw | Strawberries/blackberries |
| Frozen veggies | Flat out lite flat breads |
| Nitrate-free deli meat | Cracked pepper turkey |
| Sugar snap peas | Honey ham |
| Zucchini | Baby spring mix greens |
| Cherry tomatoes | Cherry tomatoes |
| Sweet potatoes | Hearts of palm |
| Goat cheese | Enlighten salted caramel ice cream |
| Mustard | Light cottage cheese |
| | |
| --- | --- |
| Hillary | Ashley |
| Dannon Light & Fit Greek yogurt | Bolthouse salad dressings |
| Egg whites | Arctic zero ice cream |
| Spinach | Sugar-free maple syrup |
| Zucchini | Sugar-free Chocolate syrup |
| Deli turkey | PB2/PB fit |
| Bolthouse farms dressing | Spring mix |
| Chicken Breast | 99% fat-free turkey |
| Rice cakes | Chicken |
| Hansen's diet soda | Green onion |
| Pamela's Gluten Free Waffle Mix | Cilantro |
| Quick oats | Cauliflower |
| Cashew milk | Zucchini |
| Reduced sugar ketchup | Eggs |
| SF Syrup | Canadian bacon |
| | Krusteaz pancake mix |
| | Laughing cow cheese |
Taylor

Ivette

Chicken
Strawberries
Shrimp
Bananas
96/4 lean beef
Cantaloupe
Reduced fat cheese
Ben and Jerrys
Half-Baked Froyo
Velveeta sliced cheese
Mini pretzels
Eggs
Eggs
Egg whites
Peanut butter
Explore Asia pasta
Dove dark chocolate promises
Reduced fat alfredo sauce
Greek yogurt
Sweet potatoes
Skinny cow cookies and
cream ice cream sandwiches
Center Cut Bacon
Slow churned Ice Cream
Mel
Strawberries
Shrimp
Romano bean bread
Egg whites
Halo Top
Chapman frozen yoghurt
Flat out low carb wraps
Mango Chipotle Bolthouse Dressing
Iceberg lettuce
Tomatoes
Mushrooms
Cucumbers
Lindt 70% dark chocolate
Get a Taste of WAG
The WAG Crash Course is OPEN for enrollment. This 30-day course will teach you the ins and outs of macro tracking, building healthy lifestyle habits and sustaining results without restricting the foods you love. Get personalized macros from a WAG Coach, join the members-only Facebook Group and participate in quarterly Live Q&A sessions with WAG Coaches.
Posted by Melanie Barnshaw
Latest Posts: