Beating the Winter Blues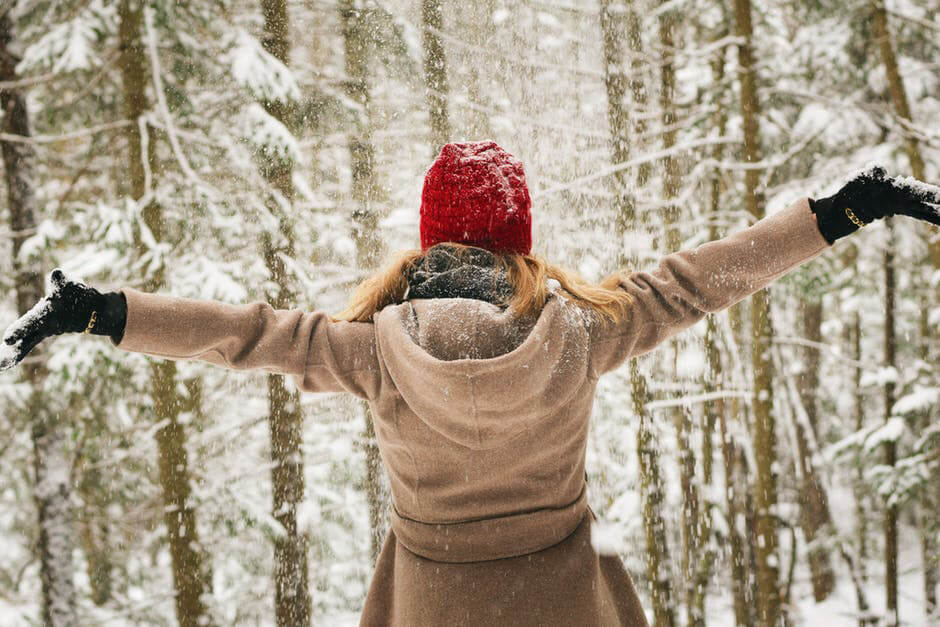 The winter blues is a very real thing. Not only does the cold weather make staying in bed far more appealing than jumping out to start the day, but it can rule out many of our options for de-stressing, like laying in a park or going for a long walk. In order to combat feelings of fatigue or low motivation, create your own winter survival plan! Here are a few ideas to try:
Become a coffee shop crasher.
Find a few cozy spots where you can go to read or write. Map out some coffee shops not normally in your routine and make a day of it!
Test out a new hobby or skill.
Getting creative with things like paint nights, knitting/crochet groups, improv classes, etc. are not only a ton of fun, but they're also a great opportunity to connect with new people.
Make a list of fun winter-themed things you can do locally. Try skating, cross country skiing or snowshoeing.
At lunch, get outside and in the sun. Since it's darker earlier at night and later in the day you can miss out on the few hours of sun.
It's cold out, the mall is warm and there's plenty to entertain yourself with while window shopping. #shoppingismycardio
The recommended dosage is 10,000iu per day in the winter. It's not a magic solution but it does help to raise levels when you're not getting it from natural sources.
Get you some friends like this.
Enlist a pal to tackle the season with you. It's easy to bow out of plans or to isolate yourself when the weather outside is frightful. Having someone to give you a call to encourage you to get out can go a long way.
No, real winter boots aren't that good looking. Yes, you might look a little silly in that hat but the more comfortable you are the happier you're going to be. What everyone will be thinking is 'dang he/she looks cozy!'.
Going out is great but taking the time to make your home a toasty winter oasis can make staying in a treat. Grab some candles, stock up on tasty tea, treat yourself to that fuzzy throw blanket.
Discover healthy comfort food.
There is something heartwarming about spending extra time in the cold weather babying a soup or perfectly roasting vegetables. Embrace the slowness of winter and use it to cook up some healthy, warm eats.
Are you a cold weather lover? What helps you embrace the winter?
Get a WAG Coach
Love what you learned but still want more guidance and support? Get matched with an experienced coach who will get to know you, your lifestyle, and your preferences to give personalized feedback and suggestions.
With two membership options to choose from, you'll get a customized nutrition plan, weekly check-ins, unlimited messaging, our personalized coaching platform, and the ability to add monthly video calls and custom meal plans.
We'll help you reach your body composition goals and sustain your results.
CHOOSE YOUR MEMBERSHIP
Latest Posts: