An Interview With WAG Coach Josh Holton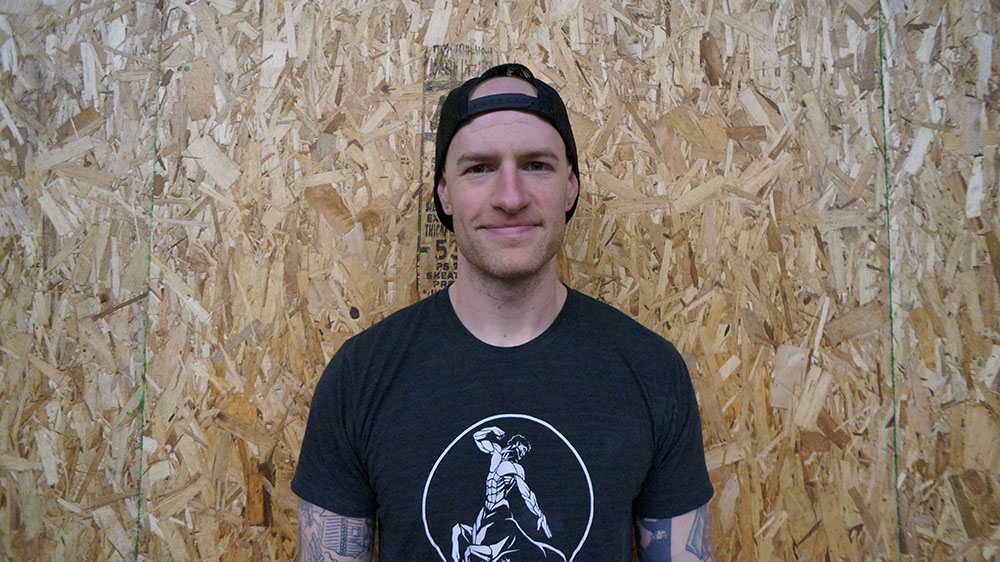 Josh Holton has not only been through an amazing transformation as a WAG client and coach, but he's also had great triumphs throughout his life — including recovering from cancer as a child. Josh was previously a merchant marine where he spent a month on a boat at sea and a month at home, making macros work for him the whole time. He is now a Working Against Gravity Coach and runs a CrossFit gym.
Q: Why did you decide to join Team WAG as a member and then ultimately as a coach?
A: I had heard Adee on a podcast (a few years ago now) and thought what she was doing and building was really positive and cool. My wife and I both really wanted to get into it since we were very active in the CF community where we live, and constantly looking for ways to improve ourselves and help others. I decided to join the WAG team because I had such a positive experience with my coach, learned a TON from him, and wanted to share my experiences with others. I have always been very interested in how to maximize the body's full potential, and until I joined WAG, never gave nutrition as much thought as I should have. After seeing, and feeling, the effects of eating for my goals, and what I wanted to accomplish, I knew this was the missing piece. I was already into training, and coaching friends at work, and at home, so this transition seemed like a natural evolution.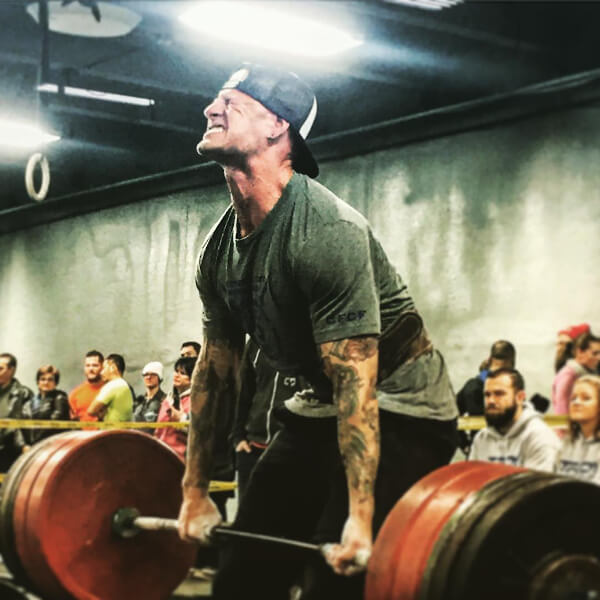 Q: Was there anything about starting to coach that surprised you?
A: There were many things that surprised me! I think a major surprise though was the time and emotional involvement you put into each e-mail with your clients. I certainly knew that was one of the biggest, and most important aspects of the program, and being on the other side of it first was really helpful. Getting to know people in a very personal way and offering advice (nutrition or otherwise) takes time and energy. I really strive to provide that personal touch with each person I work with and convey my message and/or advice as if I was sitting with them at a coffee shop or someplace like that. Hopefully, that comes through.
Q: From being a merchant marine and living on a ship for weeks at a time, to coaching with WAG, and now running your own CrossFit gym, how do you manage to stay on track?
A: I went to the Maritime Academy here in Traverse City, and was very fortunate to have met some great people, had strong leaders and learned a lot of lessons that would help me continue working in that field. I've had the pleasure of working on some remarkable ships from sailing on the Great Lakes to rebuilding beaches up and down the East coast, and even bringing a ship right from being built in South Korea over to the Gulf Of Mexico. Over time though, it got more and more difficult to leave home; saying goodbye to my wife, my family and friends never got any easier. I could also see that my true passion and career of choice were at odds. "Life gets put on pause for us when we are away" as a friend on board my last ship so eloquently put it. I wanted that to change, and for the first time since college, I had a dream opportunity to step into the role I had already much identified with.
I was constantly discussing training and nutrition when I was onboard. Most of my downtime was spent reading articles, listening to interviews, and watching videos on ways to perform optimally and train efficiently. Eventually, the chance to work with WAG was presented, and I couldn't pass it up. To work with such an amazing team that was so dedicated to impacting people's lives on a daily basis was such a positive thing to me. This was a chance to do something professionally that I had always wanted to do, yet never had the opportunity.
Within a few months of coming off the ship, and into my career with WAG, another opportunity presented itself; to go into a partnership and begin running a new gym in our area. At this time, we are just getting up and running, yet we've had an OVERWHELMINGLY positive response! To be honest, it's a lot to take on, and communication, as well as management of time, is 100% crucial. Our team has a unified vision though, and I truly wouldn't have been able to get into this if it wasn't for them; I'm very thankful for that.
We want to create and provide an environment in which people thrive. Getting into the gym is the best part of people's day, and we want to foster that by bringing our very best to each member.
I've learned a ton from Adee and my WAG crew that translates into all aspects of my life, and the gym is surely one of them.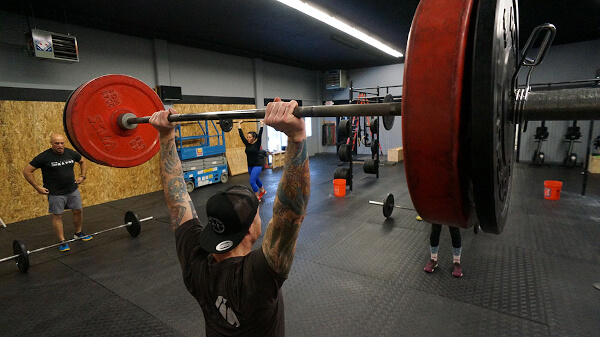 Q: What has been the biggest change you've made in your lifestyle since joining WAG?
A: There have been A LOT of changes! It's hard to say which has had the biggest impact, but the all-encompassing change was being home! Sounds strange, but for most of my adult life, I had been leaving off and on for a month at a time, and sometimes longer! To come home and literally BE HOME took some time to get used to, in the best way though, of course. My wife, along with everyone that I'm close to, has said the same thing, haha.
Q: Going through leukemia at a young age must have been very difficult - is there any advice you'd give to those who are going through the muck and looking for motivation?
A: I was diagnosed with Leukemia when I was five years old, so much of my early years were spent in and out of hospital visits all over the state, and even out of state too. I spent a lot of time in a children's hospital in Columbus, Ohio which truly was a lifesaver for me and my family. Even to this day, details are still a little hazy, but only recently have I become more cognoscente of how these early experiences have shaped who I am. I have begun to be more open to talking about it as well, so I've received quite a few questions from people in regards to the experience and what it has taught me. There are many memories, of course, that I have, but there is one, in particular, my mom shared with me, and it tends to stick around. Obviously, I was really young to be dealing with this and the severity of it never occurred to me until long after I was pronounced cured (which was in early 2001). At one point, I was in fairly critical condition, and in the hospital, and the doctor told my parents "He's a fighter…He just won't quit. He won't let it win." I don't think that has ever left or ever will.
My advice to anyone who may be dealing with anything such as cancer or something that just has the overwhelming odds against you is to fight. If you want it, fight for it, and believe with every ounce of your being that it can be done. It may be cheesy to end with a Tony Robbins quote, but it's just too good not to, haha. "Life is happening FOR US, not to us." We must remember this. Always.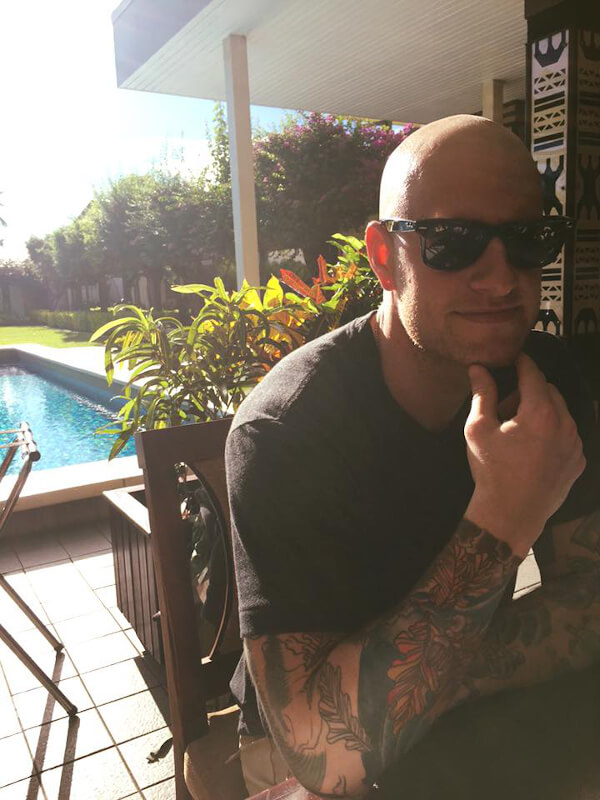 Get a Taste of WAG
The WAG Crash Course is OPEN for enrollment. This 30-day course will teach you the ins and outs of macro tracking, building healthy lifestyle habits and sustaining results without restricting the foods you love. Get personalized macros from a WAG Coach, join the members-only Facebook Group and participate in quarterly Live Q&A sessions with WAG Coaches.
Posted by Chavanne Cazayoux
Latest Posts: