A Day of Eating for Five Elite CrossFit Athletes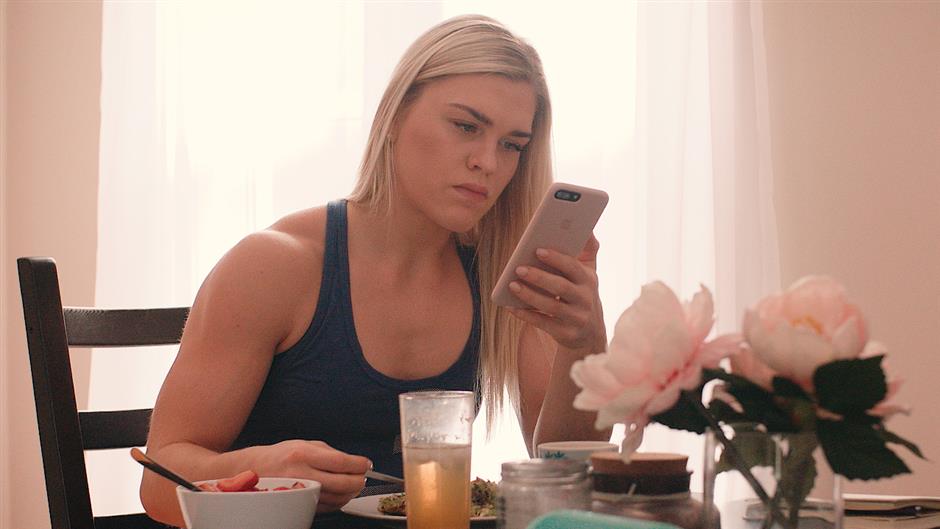 Becoming an elite CrossFit athlete goes beyond what you do in the gym. Competing in CrossFit means you have to be fast, strong, coordinated and basically all-around really fit.
You also have to feel your best in order to move your best the way elite CrossFitters do.
That comes down to training, recovery, mindset — and nutrition.
So we're all wondering… what are the elite CrossFit athletes eating on a regular basis? And how do I compare?
Do they need to eat all day to fuel their training? Or maybe they're actually eating less than we imagine to maintain a lean body composition?
What food groups do they mostly eat and do they avoid any?
The truth is, these are all loaded questions and have different answers depending on the season, goals and individual bodies, preferences and tolerances. But, in this blog, we get a little look into one day's menu for a few #TeamWAG members that are full-time CrossFit athletes.
We took a look at what Camille Leblanc-Bazinet, Katrin Davidsdottir, Christian Lucero, Carly Fuhrer and Cole Sager eat in a day around their three to five-hour daily training sessions.  
A day of eating with... 
Katrin Davidsdottir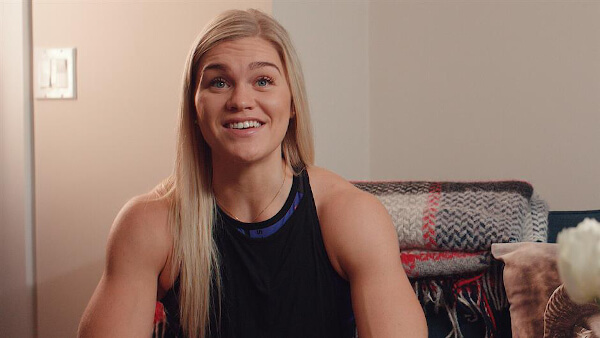 Breakfast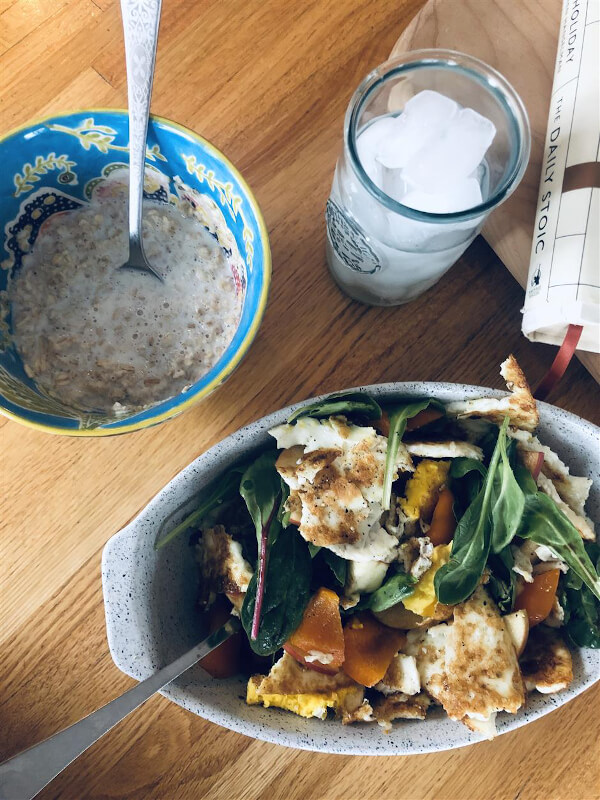 Egg whites

Whole milk

Bell pepper

Apple

Oatmeal

Egg

Spinach
Snack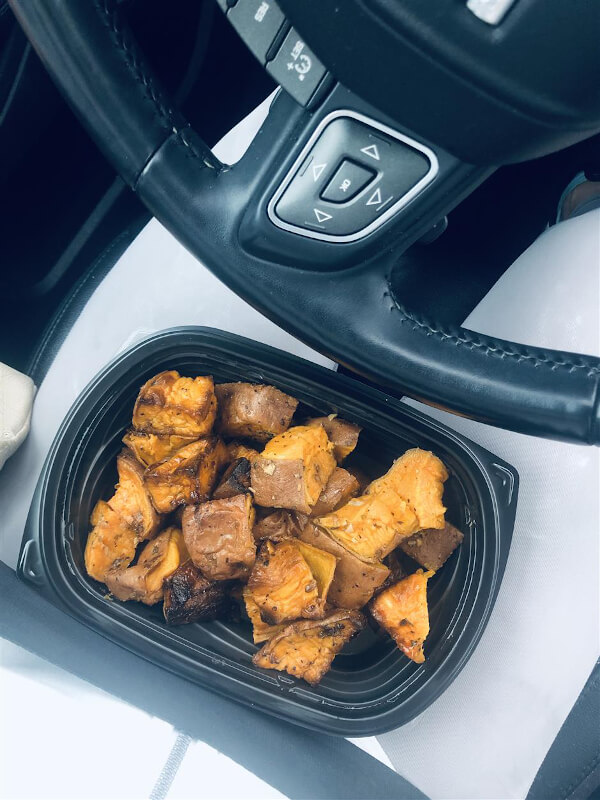 Sweet potato

Olive oil

Gatorade 
Lunch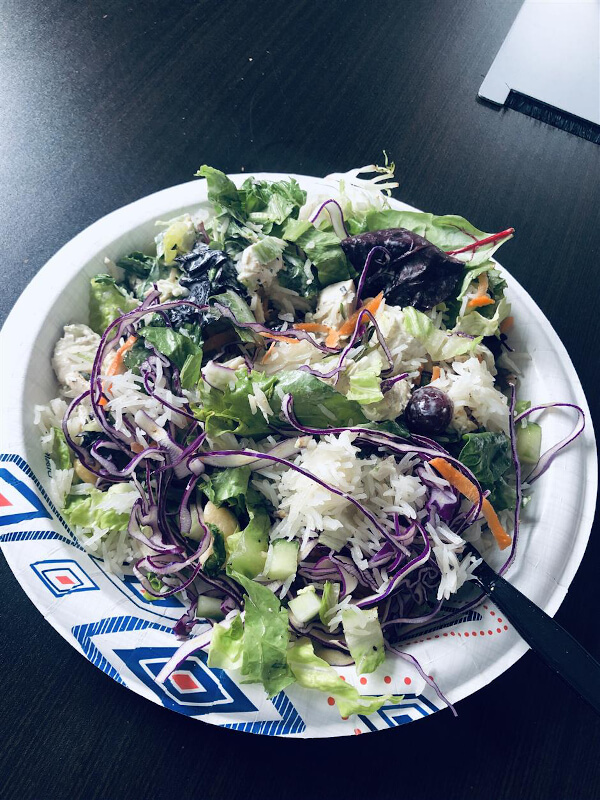 White rice

Chicken

Mayonnaise

Grapes

Lettuce 

Walnuts

Carrots

Cabbage

Sports drink
Dinner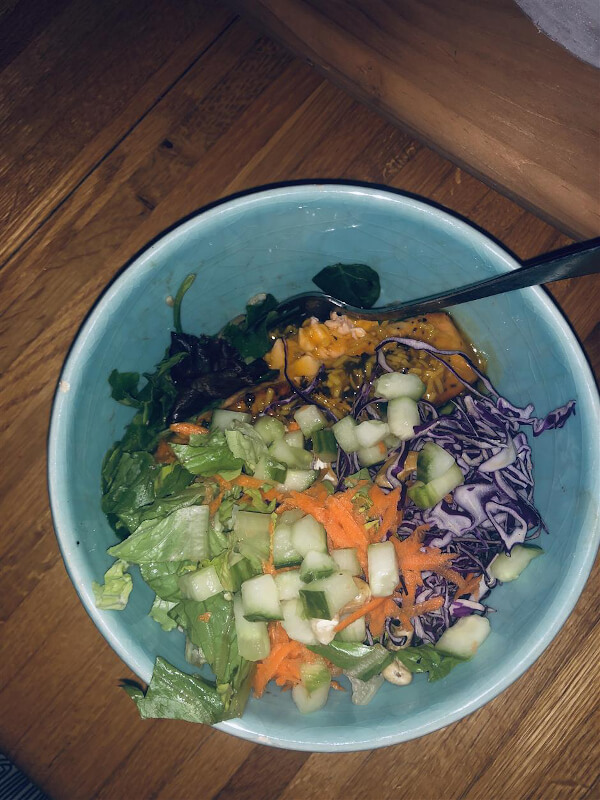 Salmon

Shrimp

Tomatoes

Feta cheese

Butternut squash

Mango, coconut & pepper sauce

Brown rice

Cashews

Carrot
Camille Leblanc-Bazinet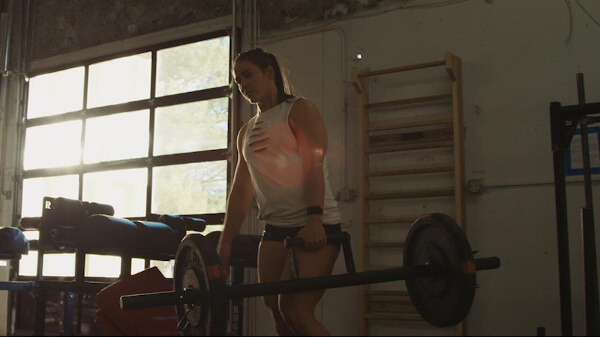 Breakfast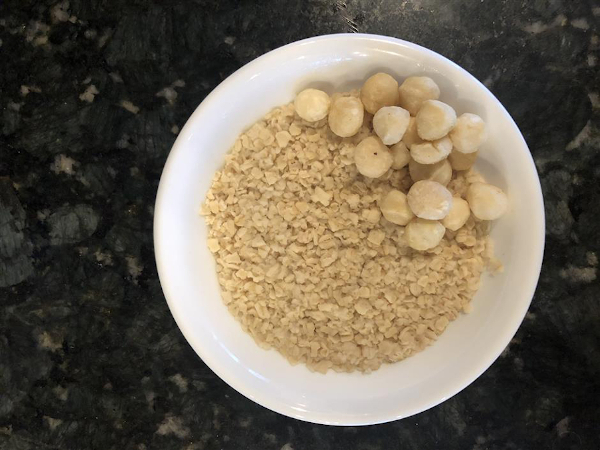 La Colombe Mocha Draft Latte

Gluten-free instant oatmeal

Macadamia nuts
Snack
Lunch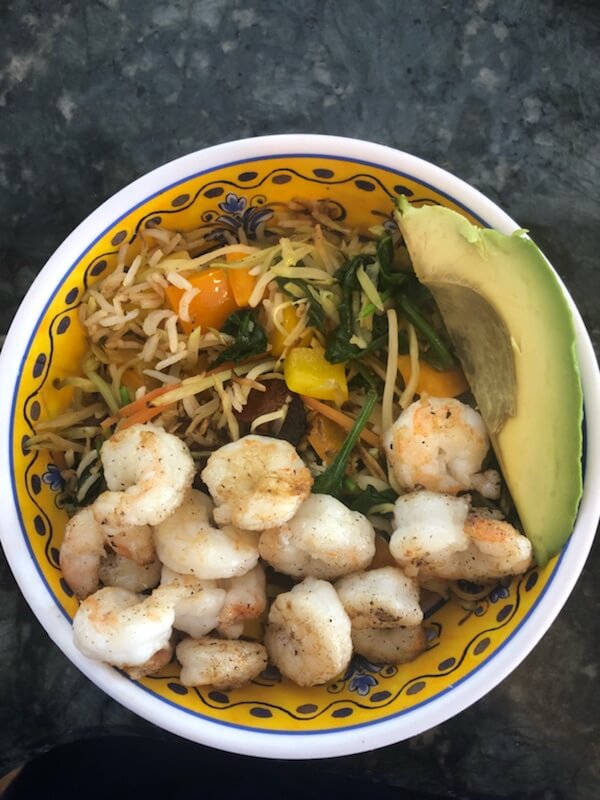 Basmati rice

Shrimp

Guacamole

Reduced-fat bacon
Snack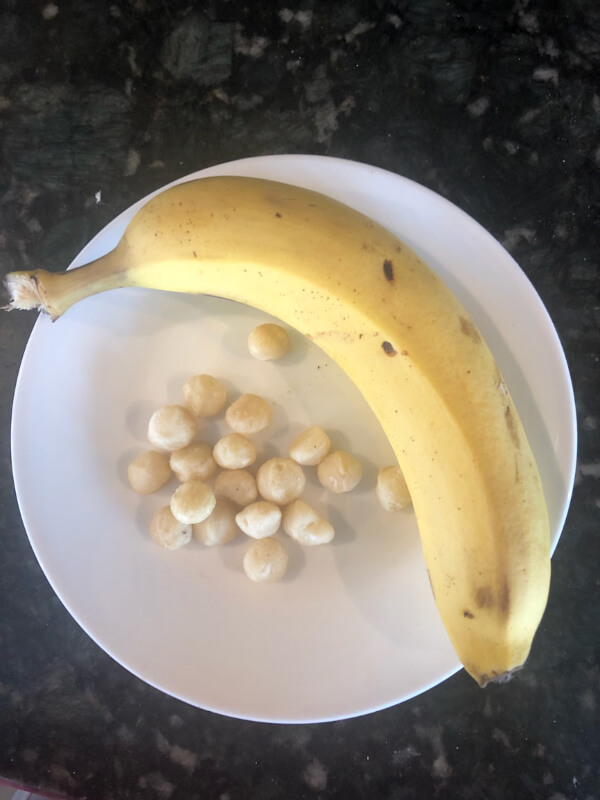 Dinner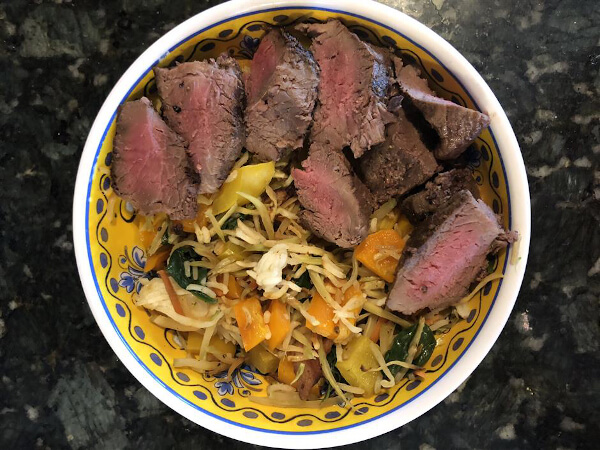 Yellow pepper

Steak

Basmati rice

Shrimp

Guacamole

Reduced-fat bacon
Dessert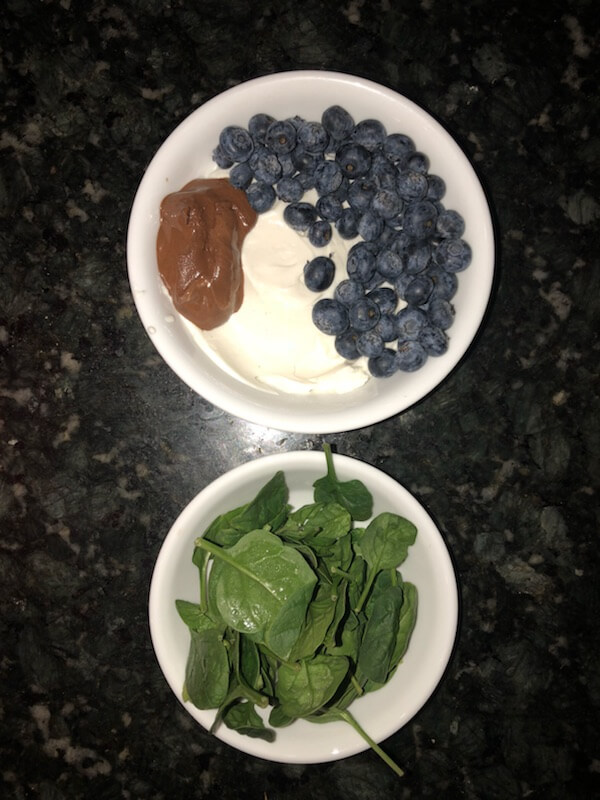 Chocolate hazelnut spread

0% Milkfat Vanilla Skyr

Blueberries

Spinach
Cole Sager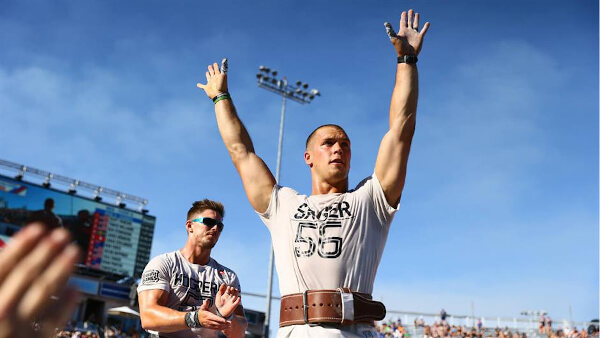 Breakfast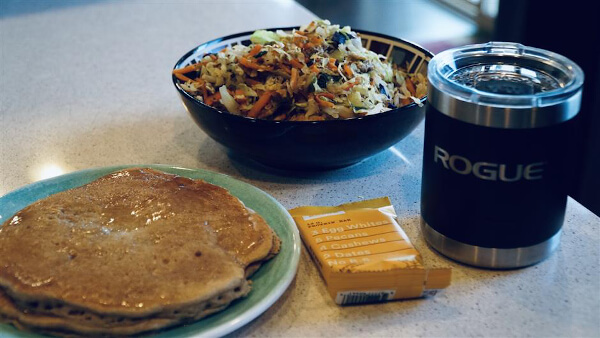 Cabbage

Ground beef

Sweet potato

Egg

Brown sugar

Honey

Steel-cut oats

Buttermilk pancake

RX BAR
Snack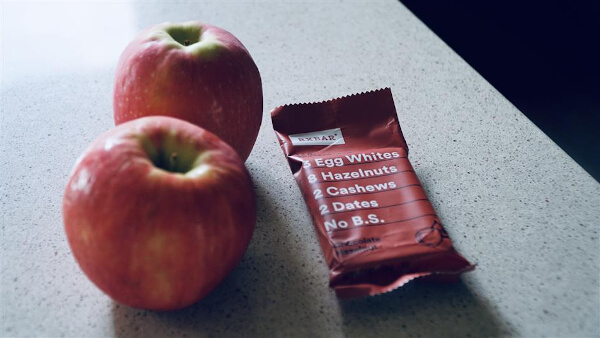 Lunch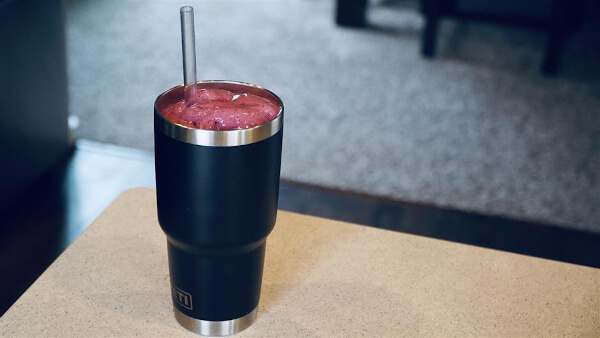 Frozen berries

Protein shake
Snack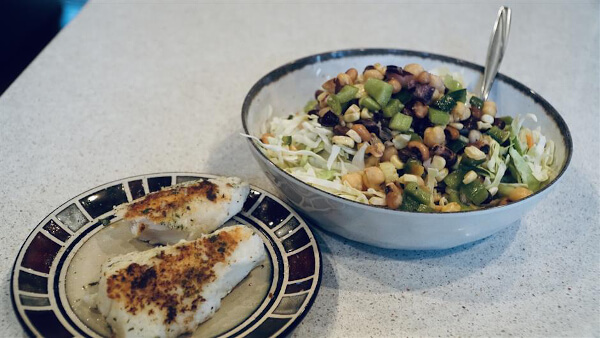 Bean salad

Cabbage

Atlantic cod
Dinner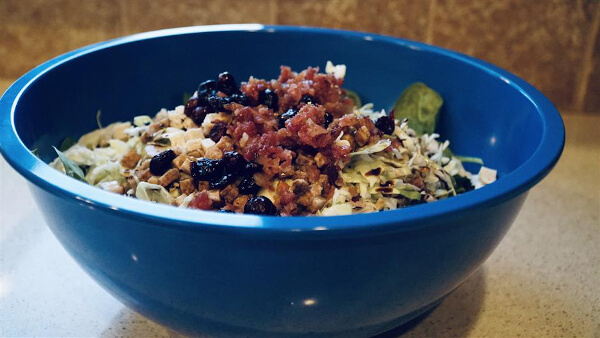 Spinach

Cabbage

Craisins

Honey

Vinaigrette

Bacon crumbles

Sunflower seeds

Chicken breast
Dessert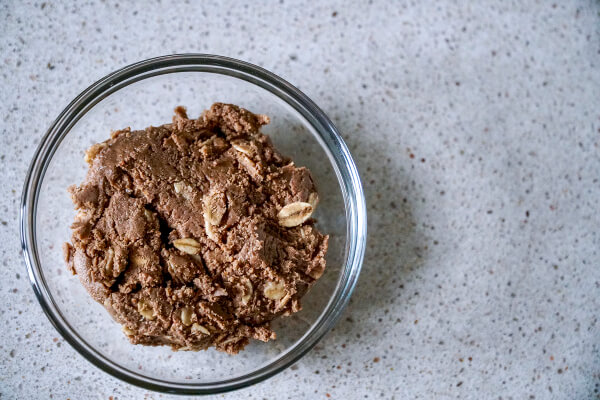 Honey

Rolled oats

Protein powder

RXBar
Carly Fuhrer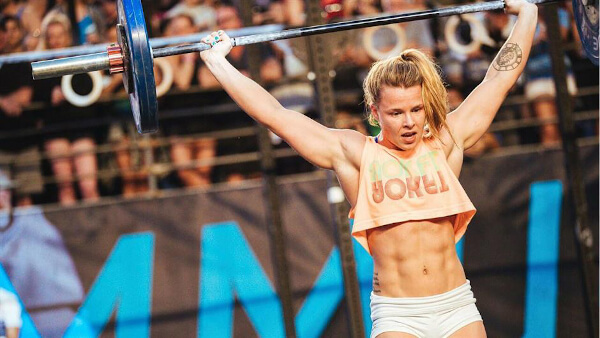 Breakfast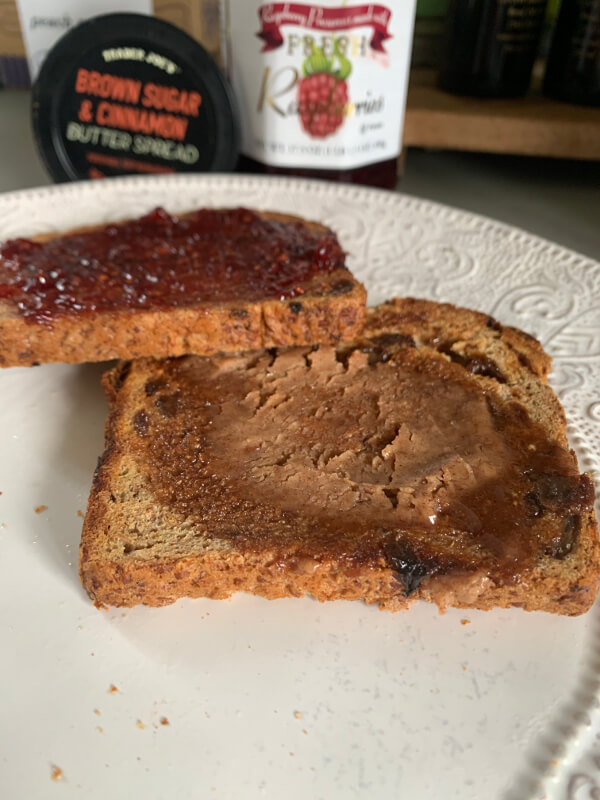 Cinnamon raisin sprouted bread
Raspberry jam
Brown sugar & cinnamon butter spread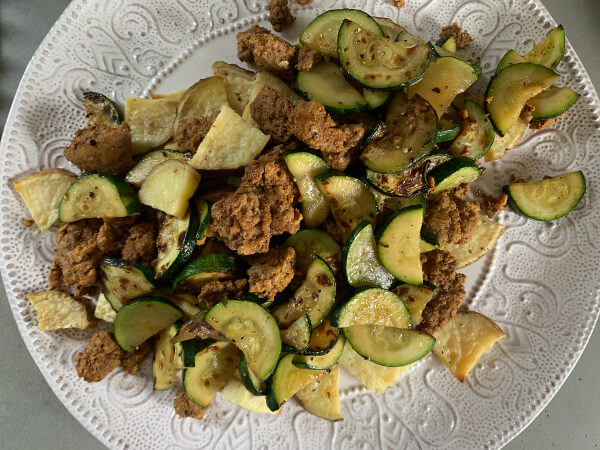 Zucchini

Ground beef

Purple sweet potato
Lunch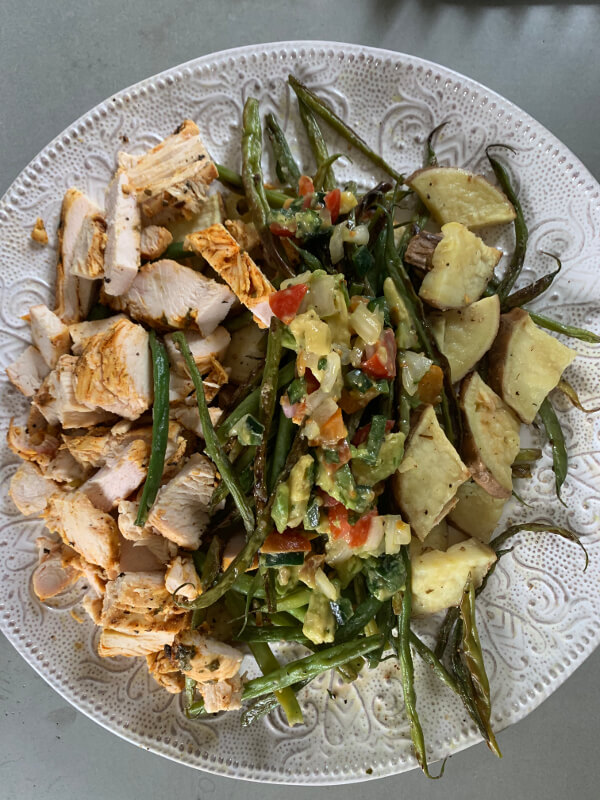 Purple sweet potato

Chicken breast

Green beans

Avocado
Snack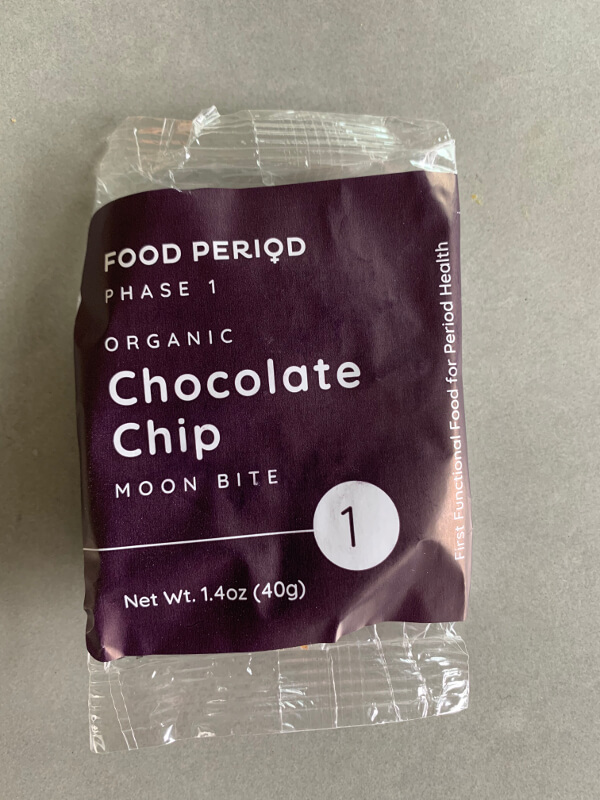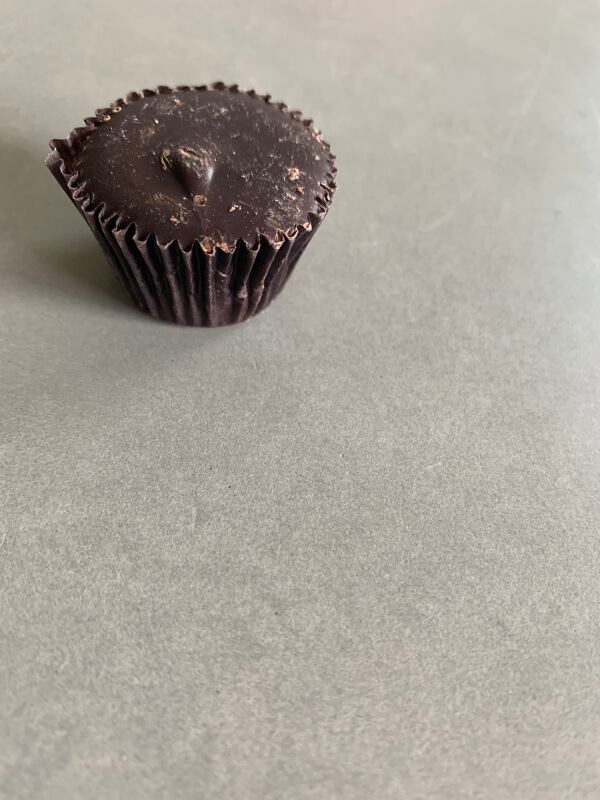 Choc Chip Moon Bites

Trader Joe's Dark Chocolate Peanut Butter Cups
Dinner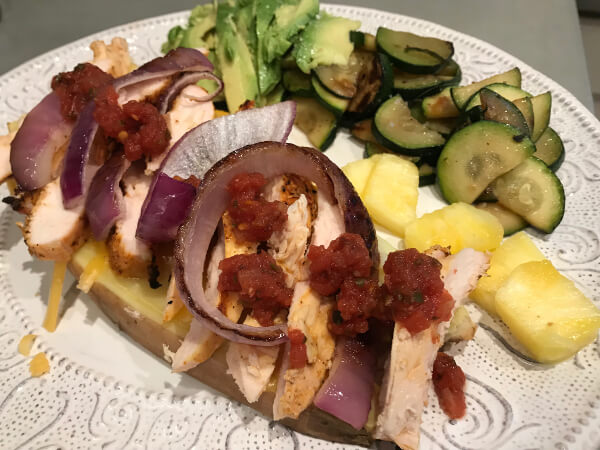 Purple sweet potato

Zucchini

Pineapple

Cheese

Salsa

Avocado

Chicken breast
Dessert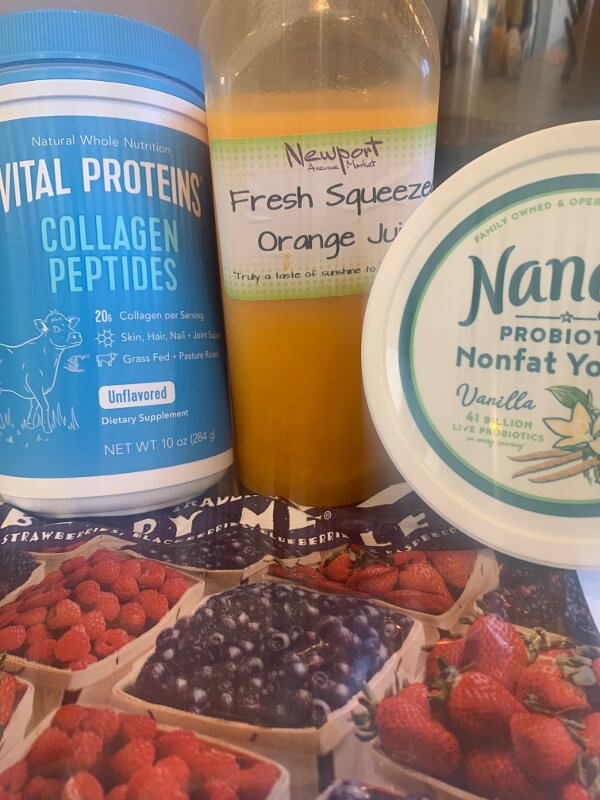 Orange juice

Collagen peptides

Frozen berries

Probiotic nonfat yogurt
Christian Lucero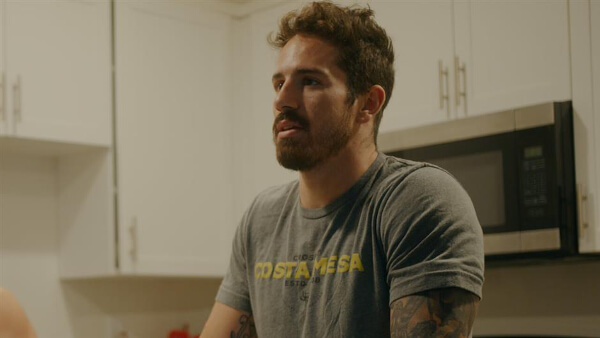 Meal 1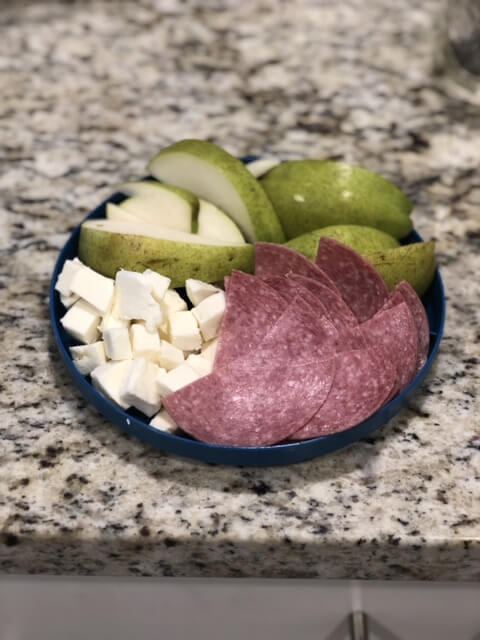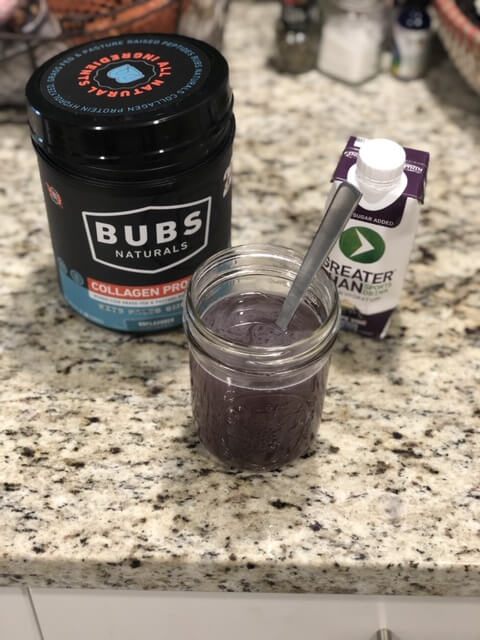 Pear

Salami

Mozzarella

Collagen protein
Meal 2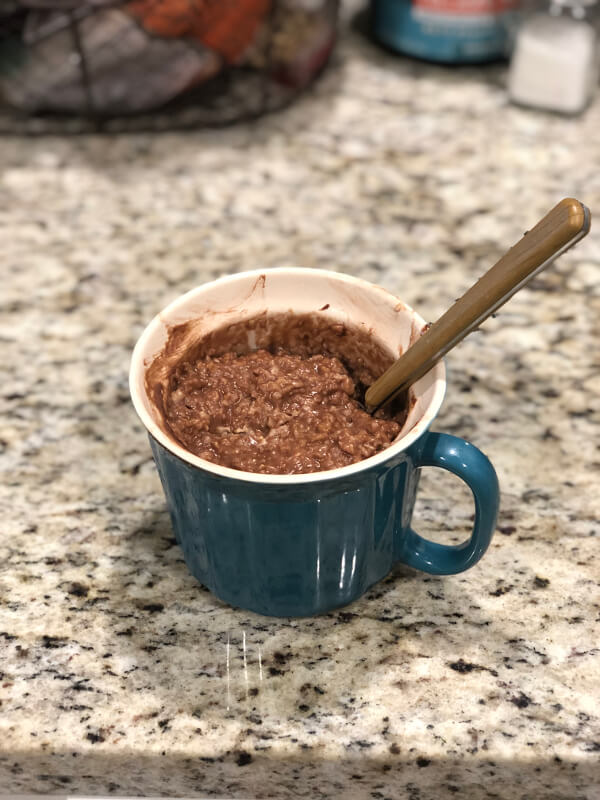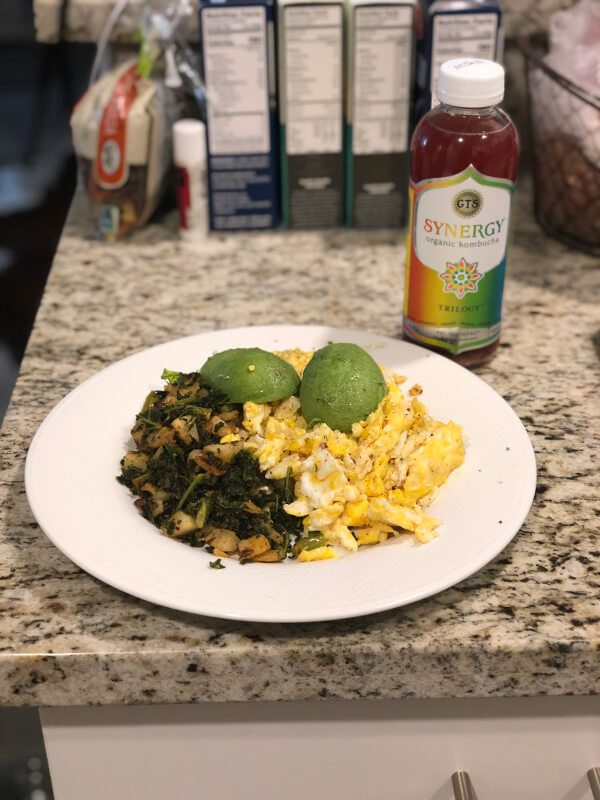 3 eggs + extra egg whites

Butter

Avocado

Ghee

Kale

Potatoes

Kombucha
Meal 3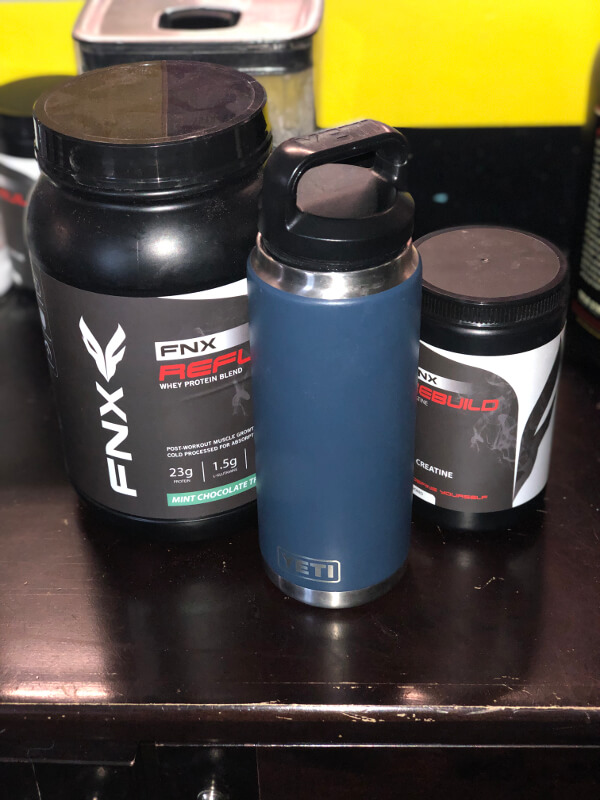 Meal 4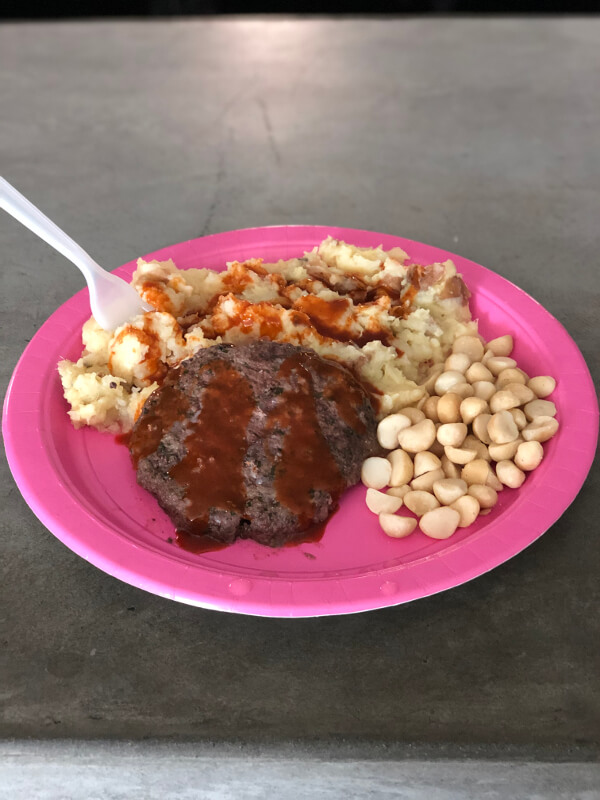 Sweet potato

Bison burger

Macadamia nuts
Meal 5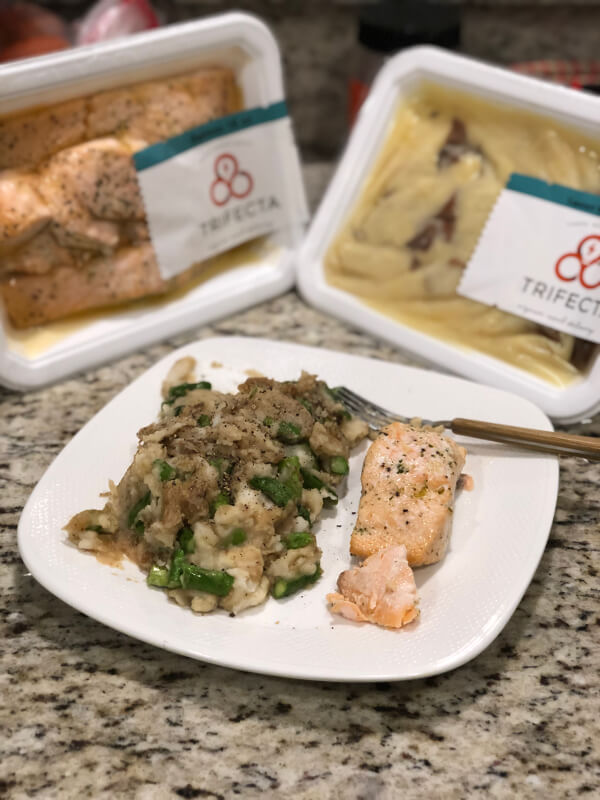 Salmon fillet

Mashed potato

Butter

Asparagus
What do they have in common?
When we say that nutrition is individualized, we're very serious. You really can't model your own diet off one particular athlete. Learning what works for you will be key to your success.
You can, however, look at the big picture and see what the best of the best all have in common. From there, you can take away some pretty great anecdotes about where to focus first. So, here's what you should note:
Athletes training at a high intensity generally consume higher-carb meals around workouts.

They include a variety of vegetables.

They always include a high-quality protein source.

The meals are put together with intention, most often on a plate, and include each macronutrient: carbs, protein and fat.

The majority of meals are

not

eaten on the go, to ensure proper digestion and all-around rest and presence with food.

There's a distinct lack of supplements. The focus of these meals is whole foods and not an abundance of powders, bars and pills. The best of the best focus on

real food

first.
When you look at these observations, how do you compare?
What should you eat to feel and move your best?
Should your day look more like Cole's or Katrin's? To answer that question you have to consider so many factors… like weight, goals, preferences, training, etc.
First and foremost, we believe in personalized nutrition and focus on eating whole foods.
From there, you can dial in the quantity and quality based on your individual needs and goals.
I know it's not an exact map of what to eat and when because, honestly, it takes a lot of trial and error to discover those answers.
Every journey looks different but if you want help finding your own roadmap consider working one-on-one with a WAG Nutrition Coach.
Your coach will help you find what the best "Day in the Life of (insert your name here)" looks like so that you feel satiated and healthy, perform your best and love the way you look, too. 
Whether body composition is your main goal or an added bonus to better performance in the gym — it's part of the "eat healthy, be healthy" package (and we've never had any complaints about that).
Working Against Gravity was established in 2014. Our nutrition coaches work one-on-one with clients to build custom programs that fit their needs. Our goal is to help each client discover a program that makes sense for them and produces lasting results, helping them develop a positive relationship with food—and themselves—along the way.
Get a WAG Coach
Love what you learned but still want more guidance and support? Get matched with an experienced coach who will get to know you, your lifestyle, and your preferences to give personalized feedback and suggestions.
With two membership options to choose from, you'll get a customized nutrition plan, weekly check-ins, unlimited messaging, our personalized coaching platform, and the ability to add monthly video calls and custom meal plans.
We'll help you reach your body composition goals and sustain your results.
CHOOSE YOUR MEMBERSHIP
Latest Posts: