6 Books Your Nutrition Coach Wants You to Read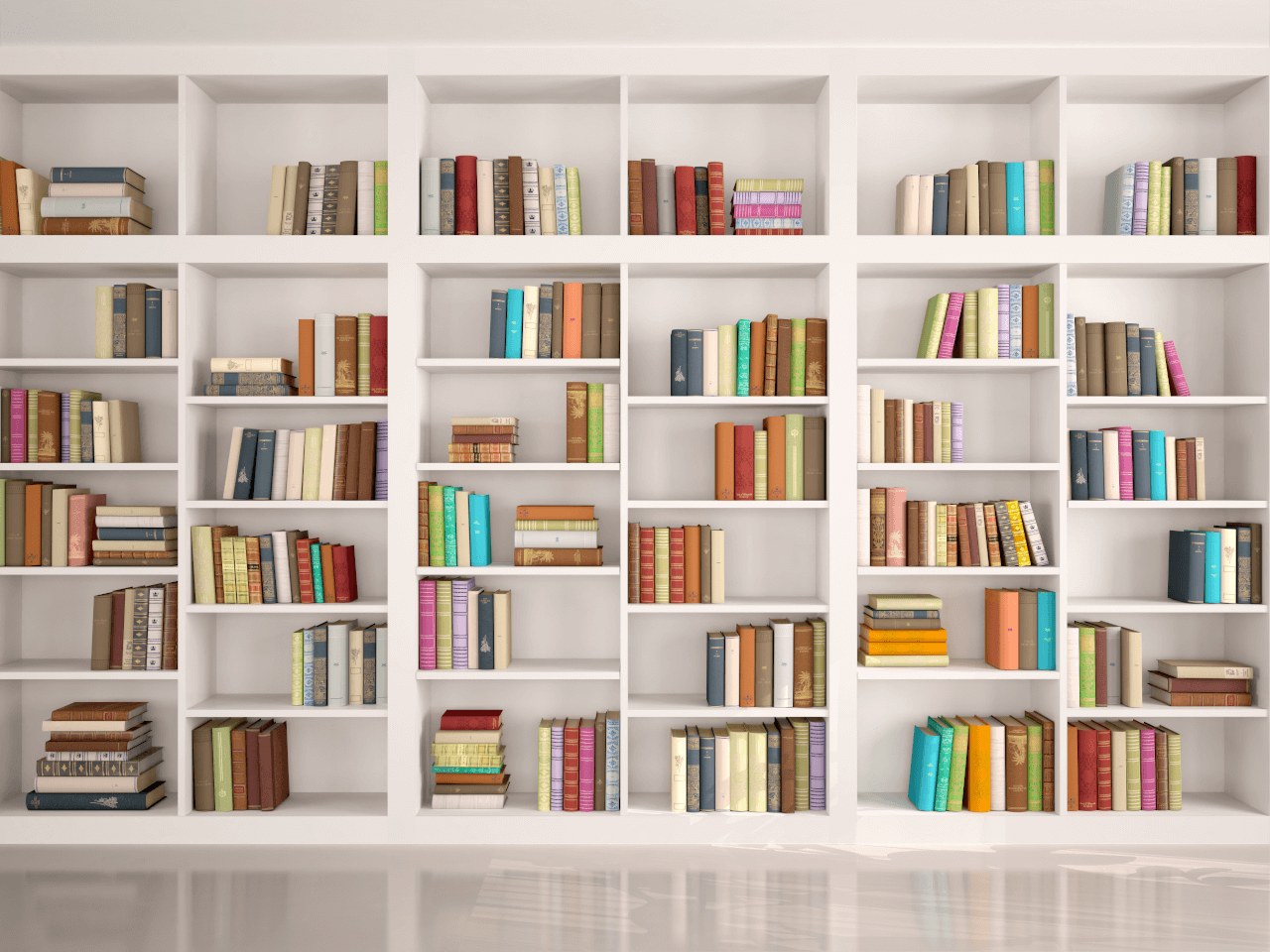 When it comes to nutrition and habit change, mindset plays a major role in your success. These six books can help you with your mindset, planning, and understanding of the way you relate to your food behaviors.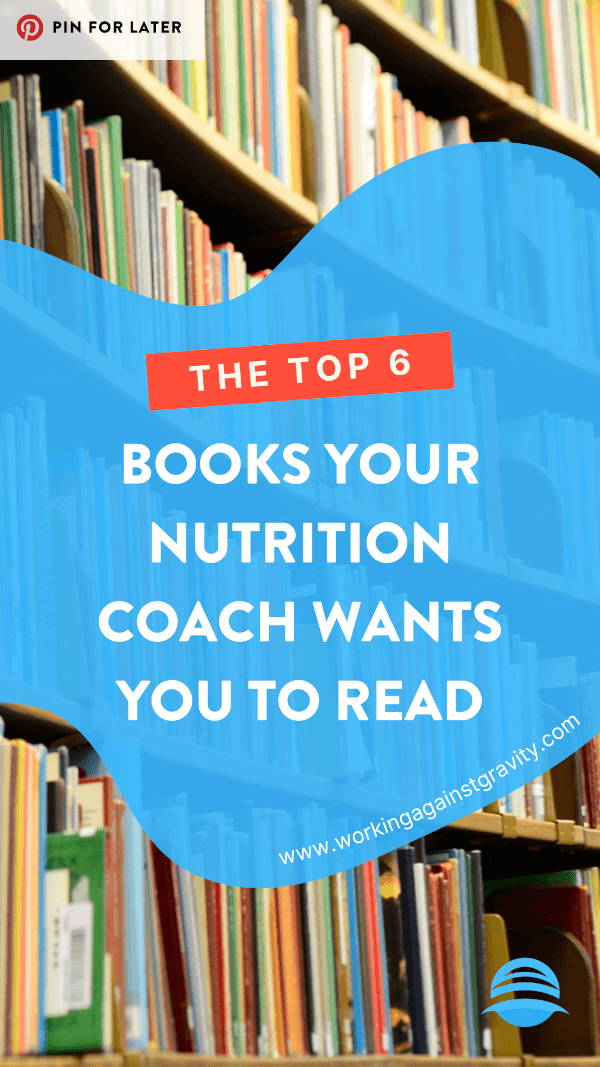 #1: You Are a Badass by Jen Sincero
This is my number one pick for mindset because of the constant entertainment it offers. I love a good audiobook, and you can't go wrong when the author reads her own words to you! I re-read this about once per year and garner something new each time.
This book could be described as a self-help book that doesn't quite feel like a self-help book. Jen Sincero helps the reader understand how their view of the world might sabotage their goals and offers step-by-step guidance to making fundamental changes. She does this with her masterfully authentic personality and hilarious and sometimes touching personal stories.  
During this read, you will be challenged to ask yourself what might be holding you back from your weight loss goal, body composition change, or improved sports performance. Take the time to follow along; by the end, you will feel like you can take on anything.
#2: Atomic Habits by James Clear
While Jen Sincero offers inspiration and humor, James Clear offers a succinct "how-to" when forming new habits. Nutrition is perhaps one of the most challenging habits to change. We gotta eat, after all!
Out of all the habit books out there, this one serves up habit change in a very palatable and clear-cut manner. It clarifies why and how our systems around habit change might be flawed and explain how to build a better system to create habits that will allow us to reach our goals. Get a highlighter and a notebook because this one had me scribbling from the start.
#3: The Four Tendencies by Gretchen Rubin
Gretchen Rubin uncovers how we, as individuals, respond to expectations. Are we driven by internal or external expectations? Is it a case of neither or both? In short - it explains why we act the way we do.
As coaches, knowing which of the four tendencies our clients identify with could be the key to helping them reach their goals. It allows us to understand what makes individuals want to take action (or not!), which is one of the most critical pieces of the puzzle when it comes to online nutrition coaching.
Read this book to find out if you are an Upholder, an Obliger, a Questioner, or a Rebel. Then you will unlock a new understanding of how you want to be coached. Share this information with your coach, and you will be unstoppable.
#4: The Power of Habit by Charles Duhigg
The fact that this is the second habit book on my list shows how vital habit change is in nutrition coaching. Charles Duhigg explains that changing your habits is the key to losing weight, changing your nutrition, or reaching any other goal. And the key to changing your habit is to understand how habits work.
This book breaks down the "habit loop," which consists of a cue or trigger, a routine or action, and a reward. It then lays out a framework for change. It complements the books listed above and builds on the habit-change strategies you have already covered.
#5: Fat Loss Forever: How to Lose Fat and Keep it Off (e-book) by Peter Baker and Layne Norton
Layne Norton (@biolayne on Instagram) has a Ph.D. in Nutrition Science and recently finished first at the 2022 IPF World Masters Powerlifting Championships. His approach to nutrition is based on science and is surprisingly open-minded and flexible. He takes a similar approach to what we do here at WAG by inviting all dietary and nutrition preferences as long as they feel sustainable for you.
This book differs from most because they do not claim to have the answer to fat loss in a specific diet. Instead, they first dive into the psychological and physiological reasons that most diets fail, then detail methods for losing weight and keeping it off. The authors offer a fantastic balance of science and empathy to support your nutrition journey.
#6: The Obstacle is the Way by Ryan Holiday
Ryan Holiday has written 10 bestselling books on mindset, habits, philosophy, leadership, and self-improvement, which have sold over 30 million copies and translated into 30 different languages. This guy knows his stuff!
In The Obstacle is the Way, Ryan introduces the stoic approach of turning obstacles into opportunities as well as how sidelining the things that are outside of your control can help you put more energy and focus into those that are.
With practical, actionable steps and an approachable, easy-to-read writing style, anyone working through something as challenging as getting their health and wellness dialed in will benefit from this read.
With over 15 years of experience, Anna has a wide breadth of knowledge including nutrition, Pilates, CrossFit, strength training, recovery and rehab. She works each day to help individuals break down barriers and expectations created by the industry so that everybody feels welcome. Her passion is to provide a space that brings wellness, nutrition and fitness to everyone, wherever they are.
Get a WAG Coach
Love what you learned but still want more guidance and support? Get matched with an experienced coach who will get to know you, your lifestyle, and your preferences to give personalized feedback and suggestions.
With two membership options to choose from, you'll get a customized nutrition plan, weekly check-ins, unlimited messaging, our personalized coaching platform, and the ability to add monthly video calls and custom meal plans.
We'll help you reach your body composition goals and sustain your results.
CHOOSE YOUR MEMBERSHIP
Latest Posts: