Calories
38
Fat
2 g
Carbs
4 g
Protein
1 g
Serves
6 (serving size = 15 g)
32 g (2 tbsp) hoisin sauce
23 g (1.5 tbsp) smooth, natural peanut butter or other nut butter
1/4 tsp fish sauce
1 tbsp lime juice
1 tsp chili garlic sauce
1 tbsp coconut milk beverage, like Silk Unsweetened Coconut Milk
Optional garnish: roasted peanuts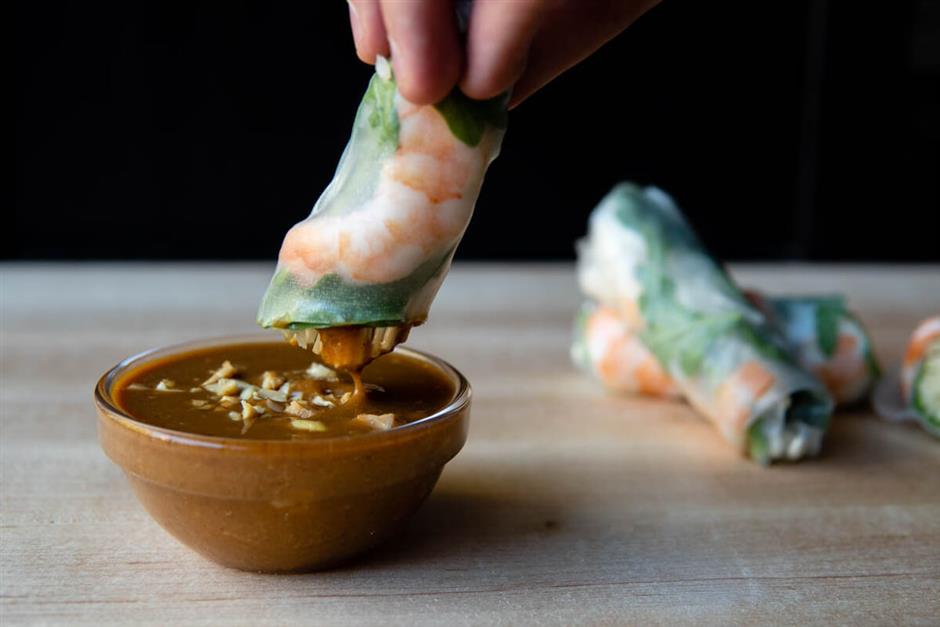 No summer roll is complete without a sauce for dunking, and this sweet, savory and tangy sauce couldn't be easier to make. A little goes a long way, so you can easily ration it out to fit your macros. If you have any leftovers, toss it with some fresh veggies and cooked chicken for a quick chicken salad.
Instructions
Combine all the ingredients in a small bowl and whisk until combined. Serve with fresh [Shrimp Summer Rolls](https://www.workingagainstgravity.com/articles/shrimp-summer-rolls).
You can substitute PB2 as well, but note that the texture and macros will be a little different.
This guide is jam-packed with everything you need to know about nutrition.
From tracking macros to meal ideas.
---
You Might Also Like