What's in Your Gym Bag: Volume 1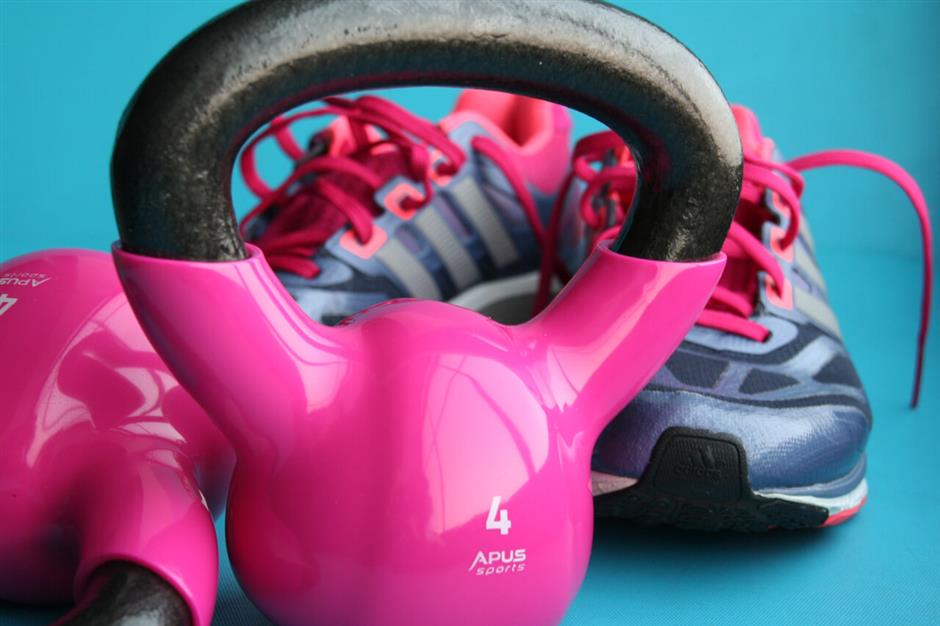 A picture is worth a thousand words, so what's a picture of a bunch of your most trusted gym gear worth? We thought it was a great way to find out a little more about the people and sports WAG is fueling. So we asked some of our members to send in a sneak peek of their gym bags. Check them out because you may find something new to add to yours! :)
Client: Dan St. John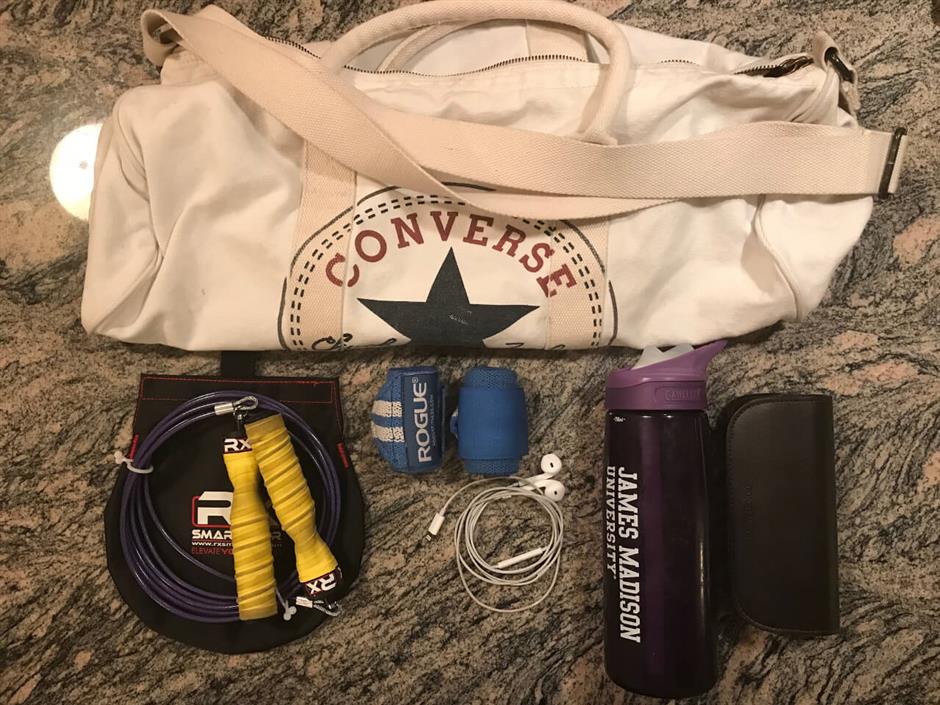 Contents:
Water bottle
Jump rope
Wrist wraps
Headphones
Hi, I'm Dan! I live in Norfolk, Virginia, and I really enjoy staying active. My workout schedule usually consists of going to CrossFit, running with a local run club and playing in a kickball league. Having my gym bag ready to go is crucial since I've started working out in the morning. It's so easy to grab and go! I graduated from James Madison University and bleed purple, which you can probably tell from the water bottle and jump rope (double-unders are still a work in progress). The wrist wraps have been super helpful, so they are a happy addition to my gym bag. I also keep headphones on me, because I love podcasts and enjoy having something to listen to when running, working out, etc.!

Client: Maude Dull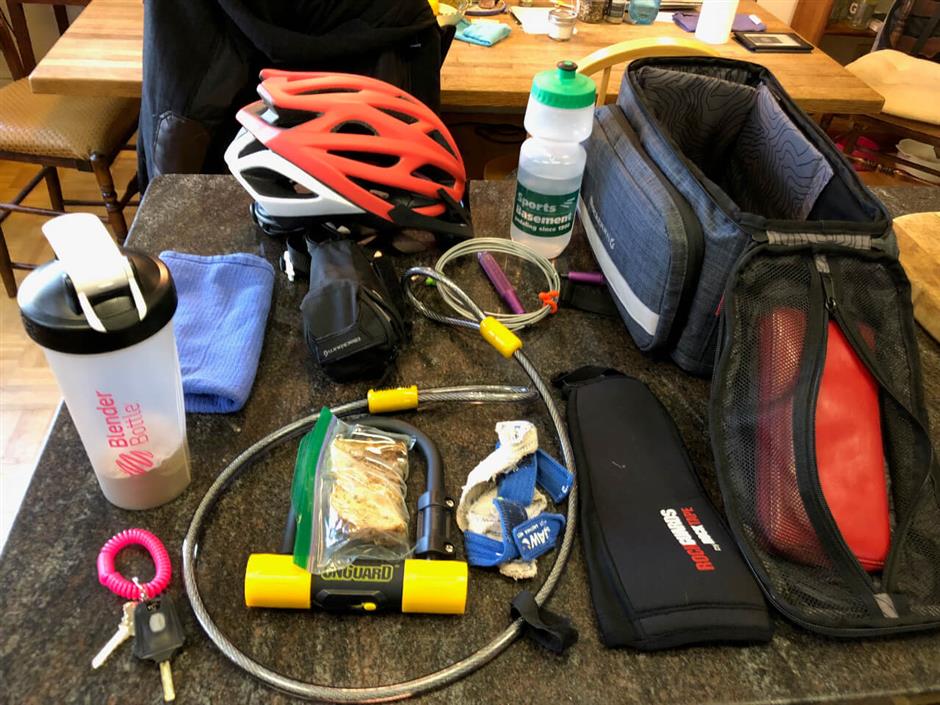 Contents:
Sweat towel
Jump rope
Shin guard for rope climbs
Hand wraps
Snack
Whey protein with PB2
Water
A bag with a spare inner tube and bike tools
Bike lock and cable
And of course a helmet (on my head not in the bag!)
I'm a 47-year-old physician (pediatrician) and I've just moved to San Francisco to live with my mom. When I moved to the city I sold my car and I primarily bike, walk and use public transportation to get around. I've been a WAG member for several months and I've seen a huge improvement in body composition. I'm currently in the Alumni Program and taking a "supervised" break from weighing and measuring to work on intuitive eating techniques.
My superpower is consistency….

Client: Kim Freisen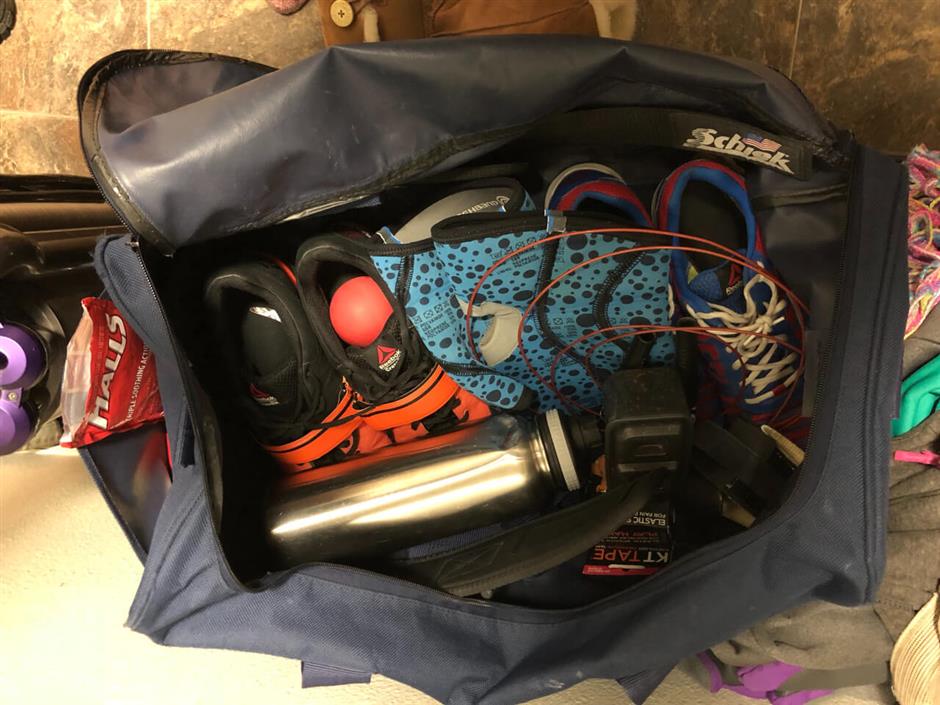 Contents:
Nano 3s (so old... just like me!)
Lifters
Knee sleeves
Jump rope
Lacrosse ball
KT and athletic tape
Water bottle
Weight belt
Snack container
Hand protective things
Halls cough drops and an inhaler (I'm finally getting over the flu and bronchitis)
Gum
I'm a three- to four-day a week CrossFitter and newbie CF coach. I'm 40 years old, husband of almost 19 years, father of three, and operating room nurse in the military. I enjoy all sports (especially those my kids are involved in) and reading "self-help" books, and I love a great cup of coffee (you have to love coffee when you live in Alaska)! Lastly, I've been a WAGer since Sept '16 and love debunking the myth that carbs make you fat!
Working Against Gravity was established in 2014. Our nutrition coaches work one-on-one with clients to build custom programs that fit their needs. Our goal is to help each client discover a program that makes sense for them and produces lasting results, helping them develop a positive relationship with food—and themselves—along the way.
Get a WAG Coach
Love what you learned but still want more guidance and support? Get matched with an experienced coach who will get to know you, your lifestyle, and your preferences to give personalized feedback and suggestions.
With two membership options to choose from, you'll get a customized nutrition plan, weekly check-ins, unlimited messaging, our personalized coaching platform, and the ability to add monthly video calls and custom meal plans.
We'll help you reach your body composition goals and sustain your results.
CHOOSE YOUR MEMBERSHIP
Latest Posts: