13 Macro-Friendly Trader Joe's Fall Foods to Try This Season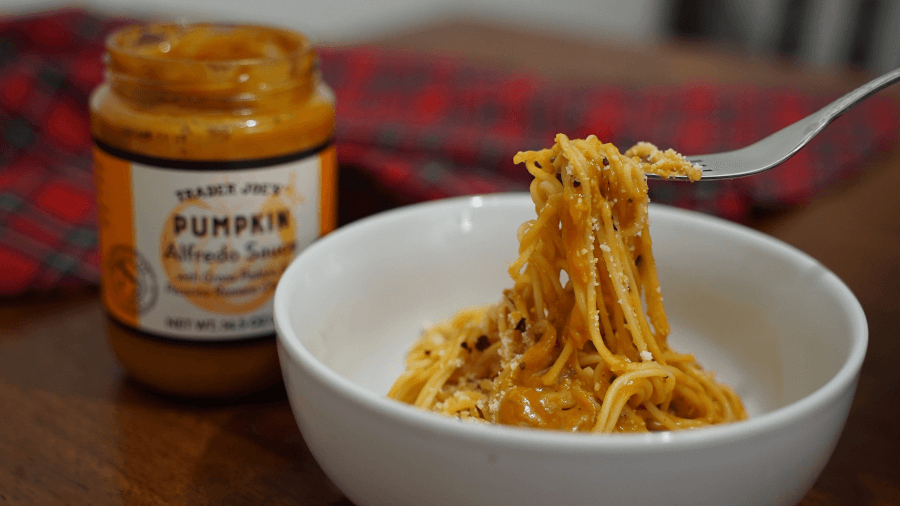 Oh, Trader Joe's, you did it again. As always, this year's Trader Joe's Fall Haul did not disappoint, and it's full of macro-friendly fall-themed options.
If you know anything about me, you know that Trader Joe's is my FAVORITE place to shop. Trader Joe's makes it quick, easy, yummy, and healthy to cook with the season.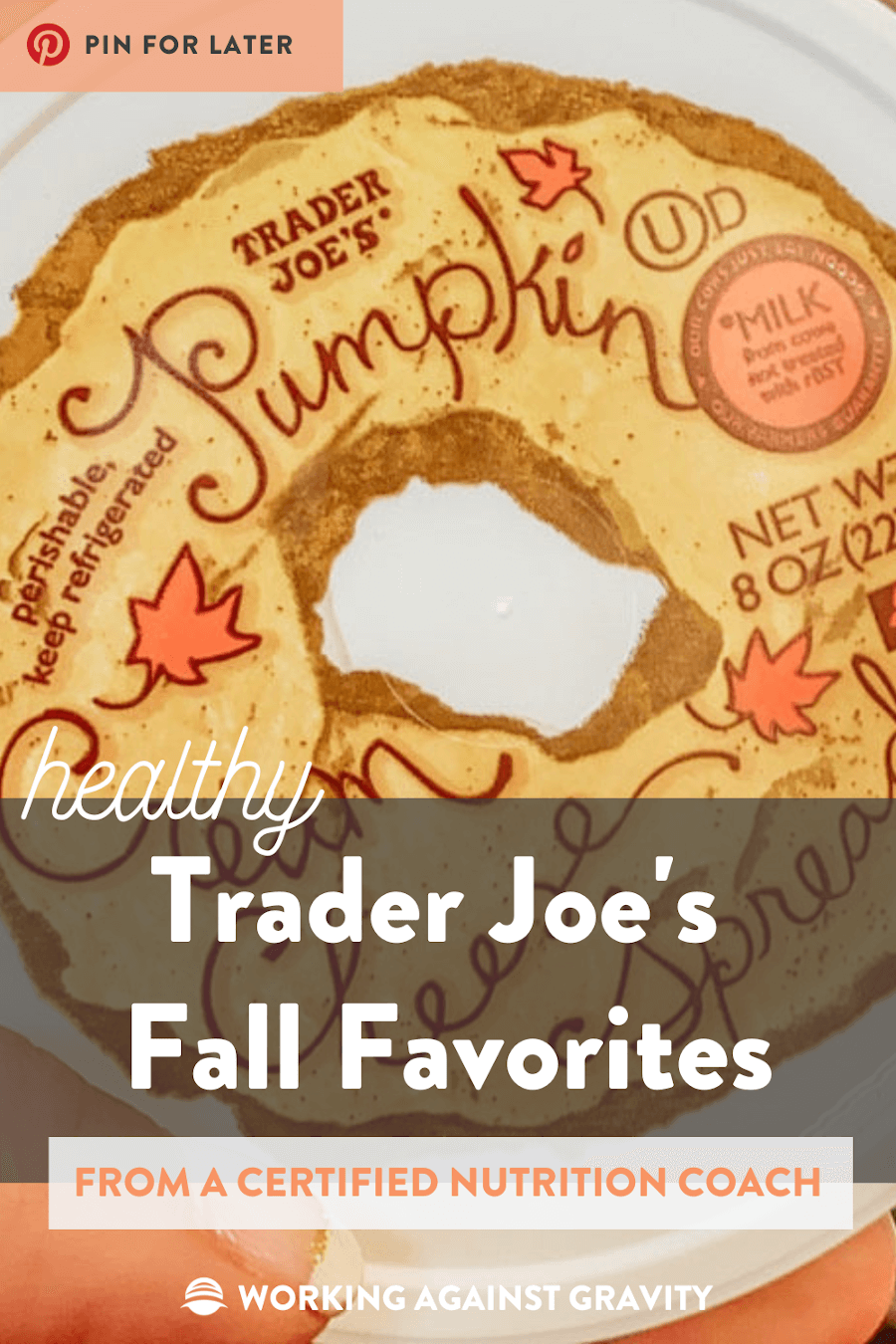 13 Macro Friendly Trader Joe's Fall Foods
I've hunkered down with a cup of Harvest Blend Herbal Tea, and I'm ready to fill you in on some macro-friendly Trader Joe's fall foods to try this season.
Butternut Squash Pizza Crust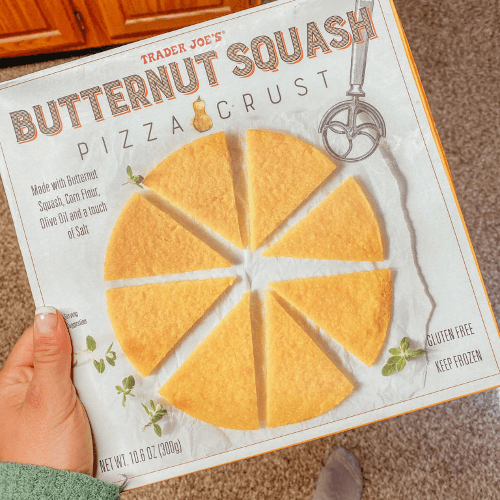 Macros: 0F/14C/0.5P for ⅙ crust (50g)
How to Eat It: Follow the baking instructions on the box, cook the crust and add your favorite toppings (looking at you, turkey pepperoni). Then, enjoy it with salad and extra protein on the side. Because these crusts are somewhat fragile, I recommend keeping sauces light so they don't get soggy. Try parmesan cheese and Everything Bagel Seasoning for a sauceless option.
Pro tip: cooking your crust on a pizza pan is a game-changer!
Fall Harvest Salsa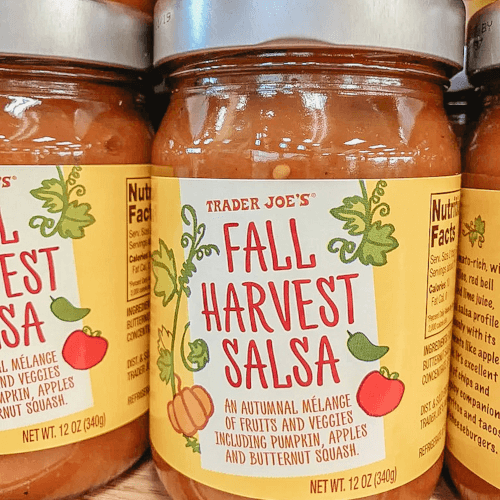 Macros: 0F/3C/0P for 2tbs (30g)
How to Eat It: Because there are only 3g of carbs per 30g of salsa, you can load up on it without racking up many macros. Use it for a fall-themed taco night, as a salad dressing, or in place of any recipe that calls for salsa (think: crockpot meals on chilly fall nights).
Gluten-Free Pumpkin Pancake Mix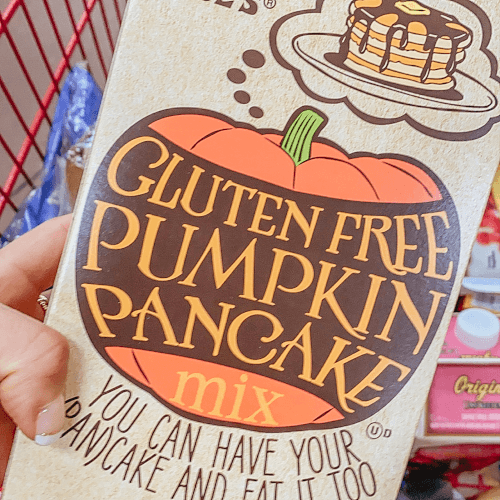 Macros: 0.5F/29C/2P for ⅓ cup dry (37g)
How to Eat It: Make it into pancakes on Sunday morning or try using this mix as a base for healthy pumpkin muffins.
Pumpkin Cream Cheese Spread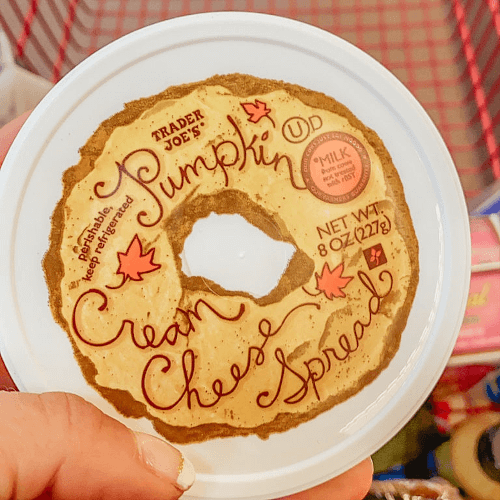 Macros: 5F/6C/0P for 2tbs (30g)
How to Eat It: This is probably my favorite Trader Joe's fall treat. It tastes like pumpkin cheesecake, and given its sweetness, the macros aren't too bad. I eat it on toast, on the side of frozen yogurt for dessert, or on the top of warm baked goods.
Pumpkin Greek Non-Fat Greek Yogurt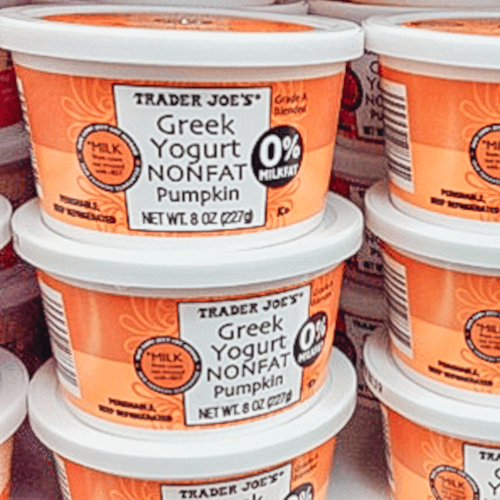 Macros: 0F/12P/20C for 150g
How to Eat It: Keep tabs on your carb intake if you want to enjoy this yogurt! It is delicious, but the pumpkin flavor packs a more considerable carb punch than plain greek yogurt. Enjoy it as a post-dinner treat or pre-or-post-workout snack. If you want something similar with fewer carbs, try mixing pumpkin pie spice and a dash of stevia to plain greek yogurt.
Pumpkin Spice Coffee & Harvest Blend Herbal Tea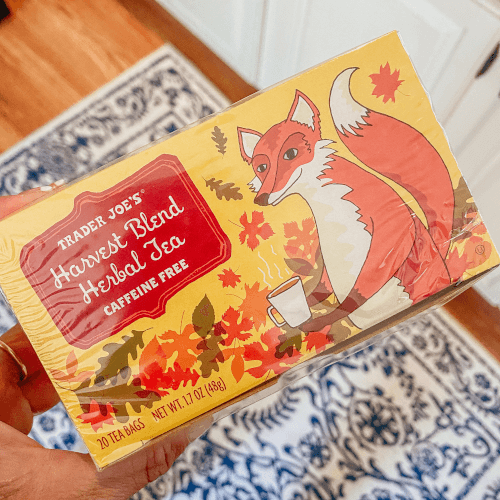 Macros: All zeros!
How to Drink It: Replace your usual coffee with this seasonal fav (it also comes in single-serving Keurig pods) and start sippin' on fall. The Harvest Blend Herbal Tea is caffeine-free, so enjoy it anytime. I prefer to add a splash of almond milk and a dash of Stevia to my tea.
Riced Cauliflower and Butternut Squash Risotto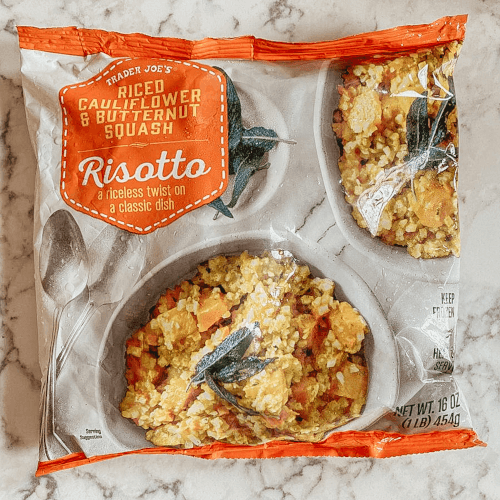 Macros: 4F/7C/2P for 1 cup frozen (140g)
How to Eat It: Throw it on the stove, let it heat up, and add your go-to protein source. If you need more volume and nutritional variety, add extra frozen spinach or serve over a bed of arugula. You could add more frozen cauliflower and a top with some extra parmesan cheese.
Spaghetti Squash Harvest Spirals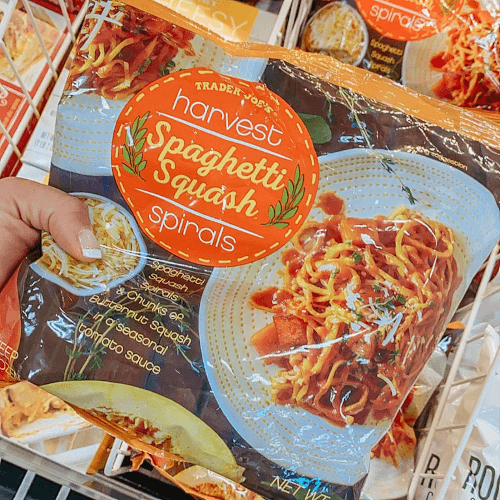 Macros: 4F/11C/5P for ¾ cup frozen (110g)
How to Eat It: Heat this on the stove, add your protein of choice, and enjoy! Add extra spaghetti squash or zucchini noodles if you want to increase the volume. Trader Joe's Autumnal Harvest Creamy Pasta Sauce is delicious if you want to stay in the fall spirit.
Spicy Pumpkin Curry Simmer Sauce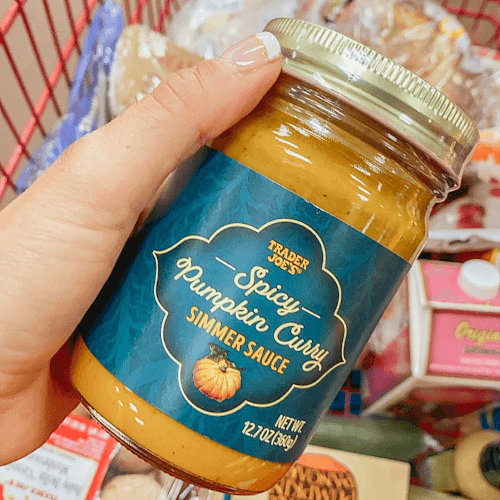 Macros: 3F/12C/1P for ¼ cup (60g) 
How to Eat It: Throw Trader Joe's frozen veggies on the stove, add simmer sauce and top it with a hefty serving of protein. Serve over rice or cauliflower rice for a savory, fall-themed dinner.
"This Pumpkin Walks Into a Bar" Cereal Bars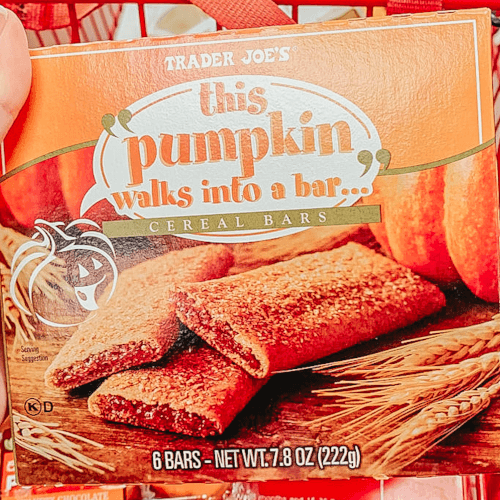 Macros: 2.5F/27C/2P for 1 bar (37g)
How to Eat It: These bars are higher in carbs and lower in fat and protein, so they are a great pre-or-post-workout snack.
There you have it! 13 Macro Friendly Trader Joe's Fall Foods to add to your cart this year so you can enjoy the season while keeping your nutrition a top priority.
Join Team WAG
Love what you learned but still want more guidance and support? Get matched with an experienced coach who will get to know you, your lifestyle, and your preferences to give personalized feedback and suggestions. With a customized nutrition plan, weekly check-ins, unlimited messaging, and our personalized coaching platform, we'll help you reach your body composition goals and sustain your results.
Posted by Ali Macy
Ali is a born and bred Vermonter who fell in love with nutrition and fitness in her early 20's and never looked back. She is both a coach and the Marketing Director for WAG and has a BA in English Literature and a Master's in Nutrition and Human Performance.
Latest Posts: