MyFitnessPal Tutorial: Checking Your Macros & Micros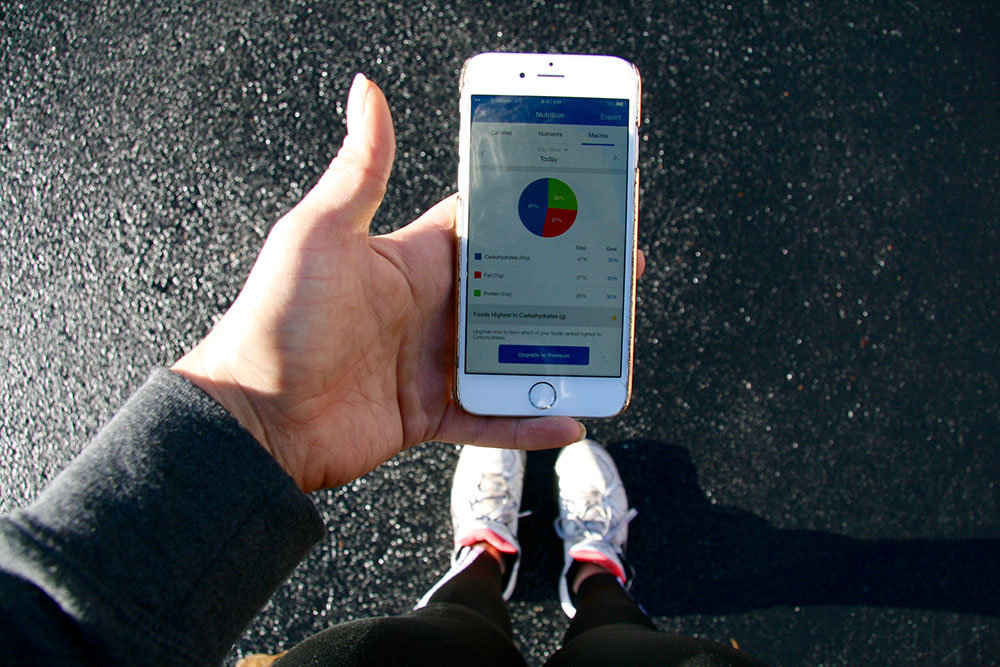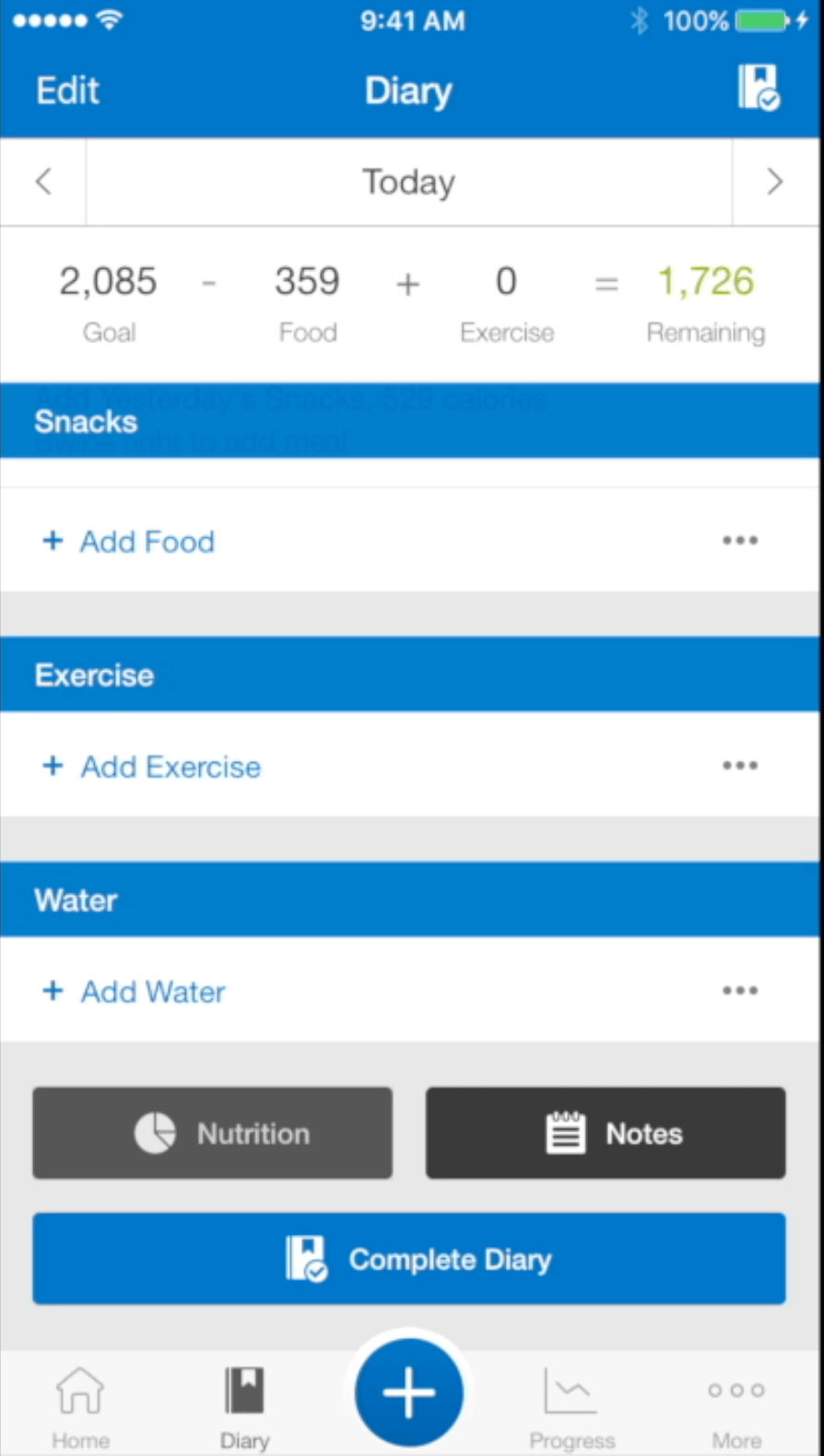 Step 1
From the homepage bottom left navigation bar, select Diary.
Scroll to the very bottom of your food Diary and select the button labeled Nutrition.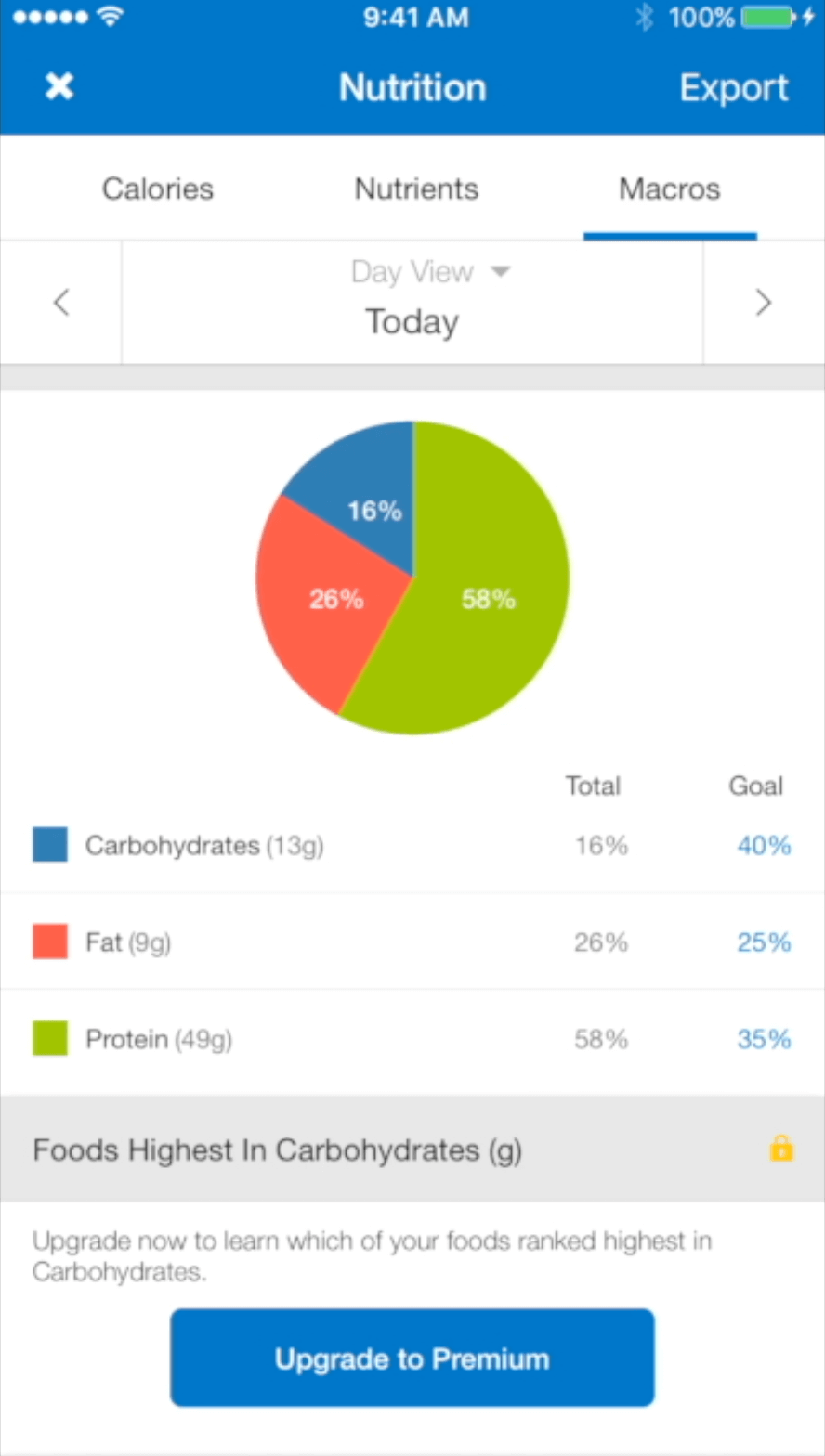 Step 2
From the navigation bar at the top of the Nutrition page you can select from Macros, Nutrients or Calories.
Macros allows you to view just your macronutrient intake as a pie chart and underneath as exact grams.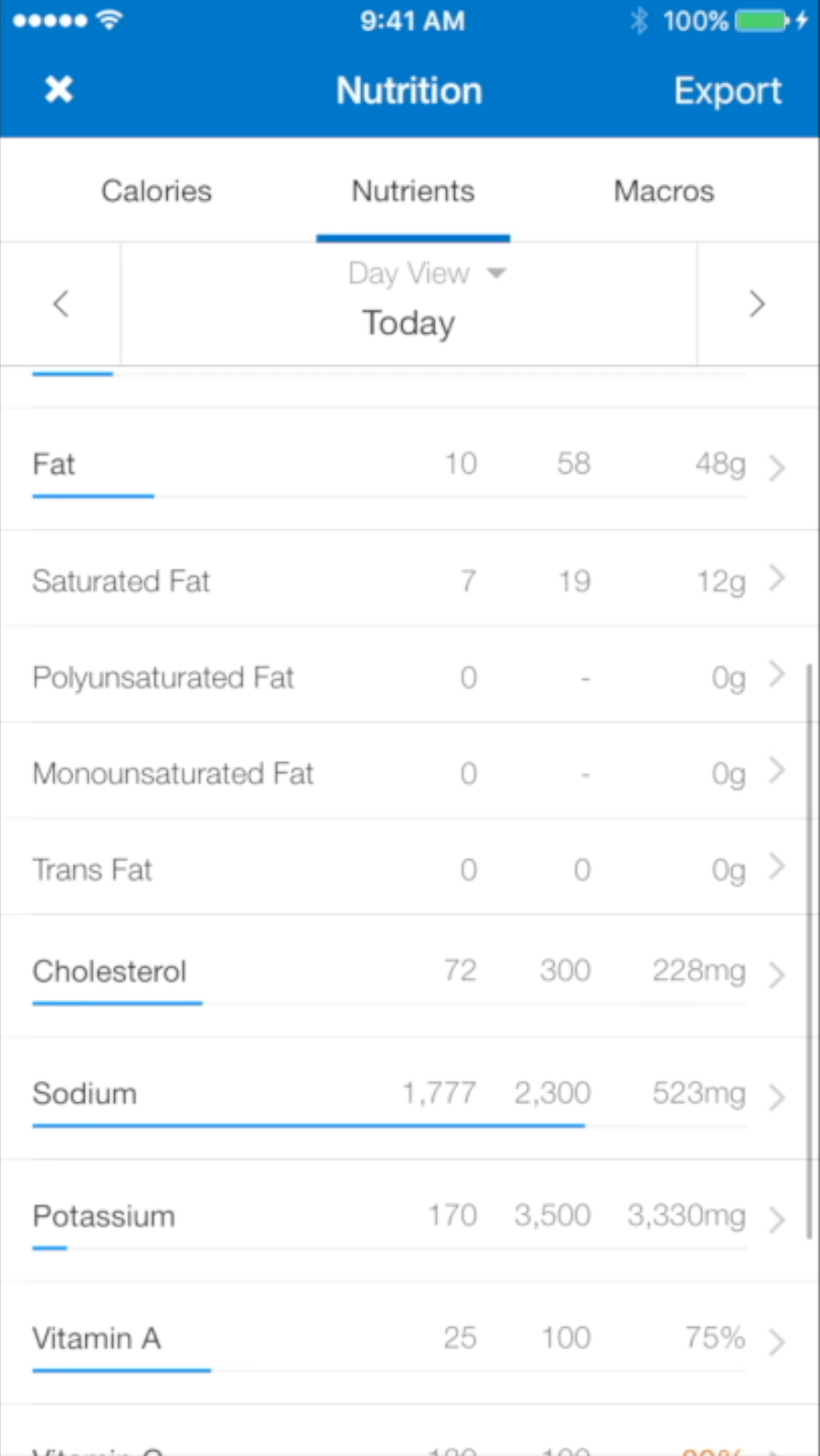 Nutrients allows you to view your macronutrient and micronutrient intake as a bar graph with the total, goal and how many grams you have remaining.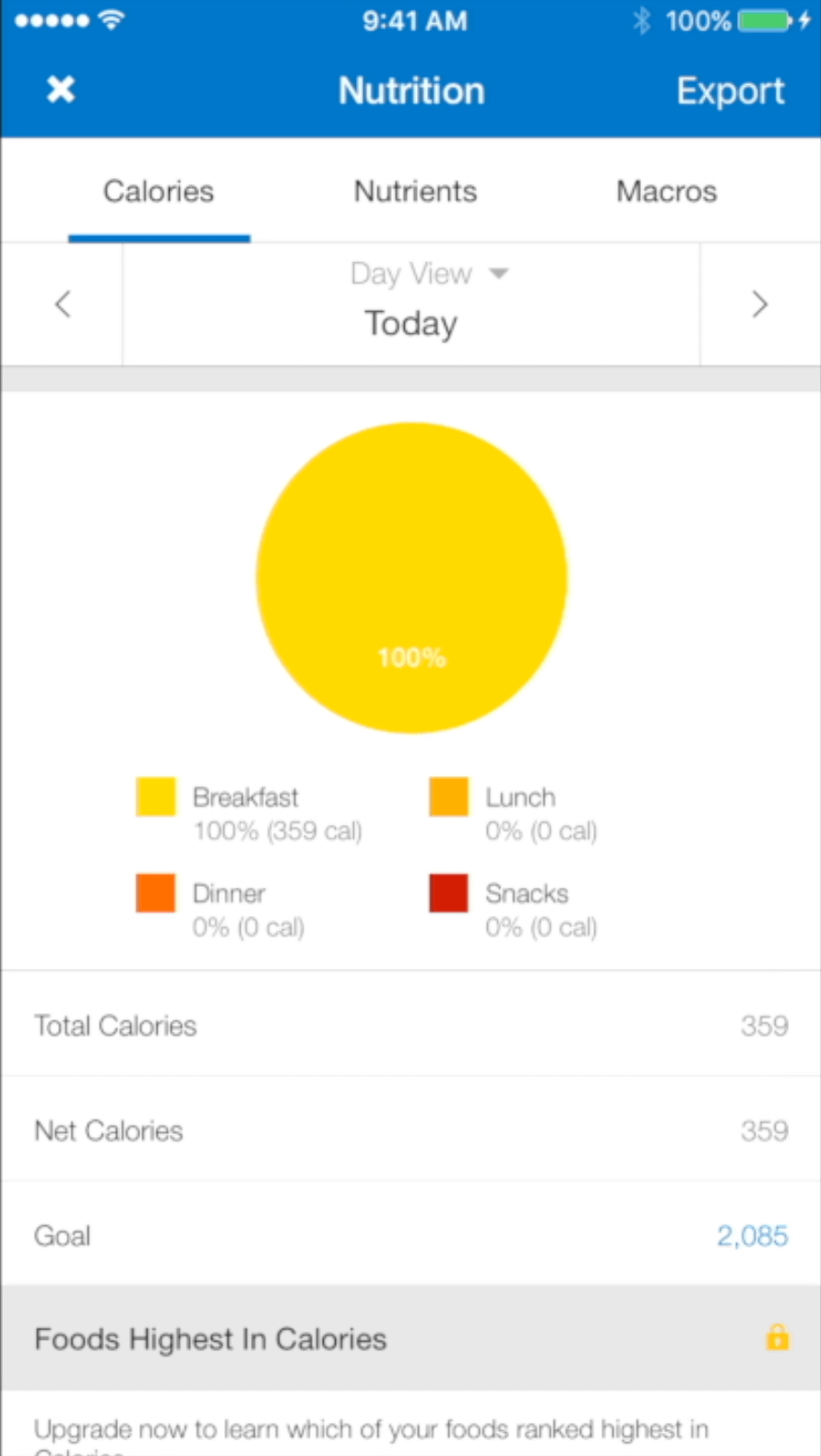 Calories allows you to view your caloric intake from each mealtime as a pie graph and in total calories.
OR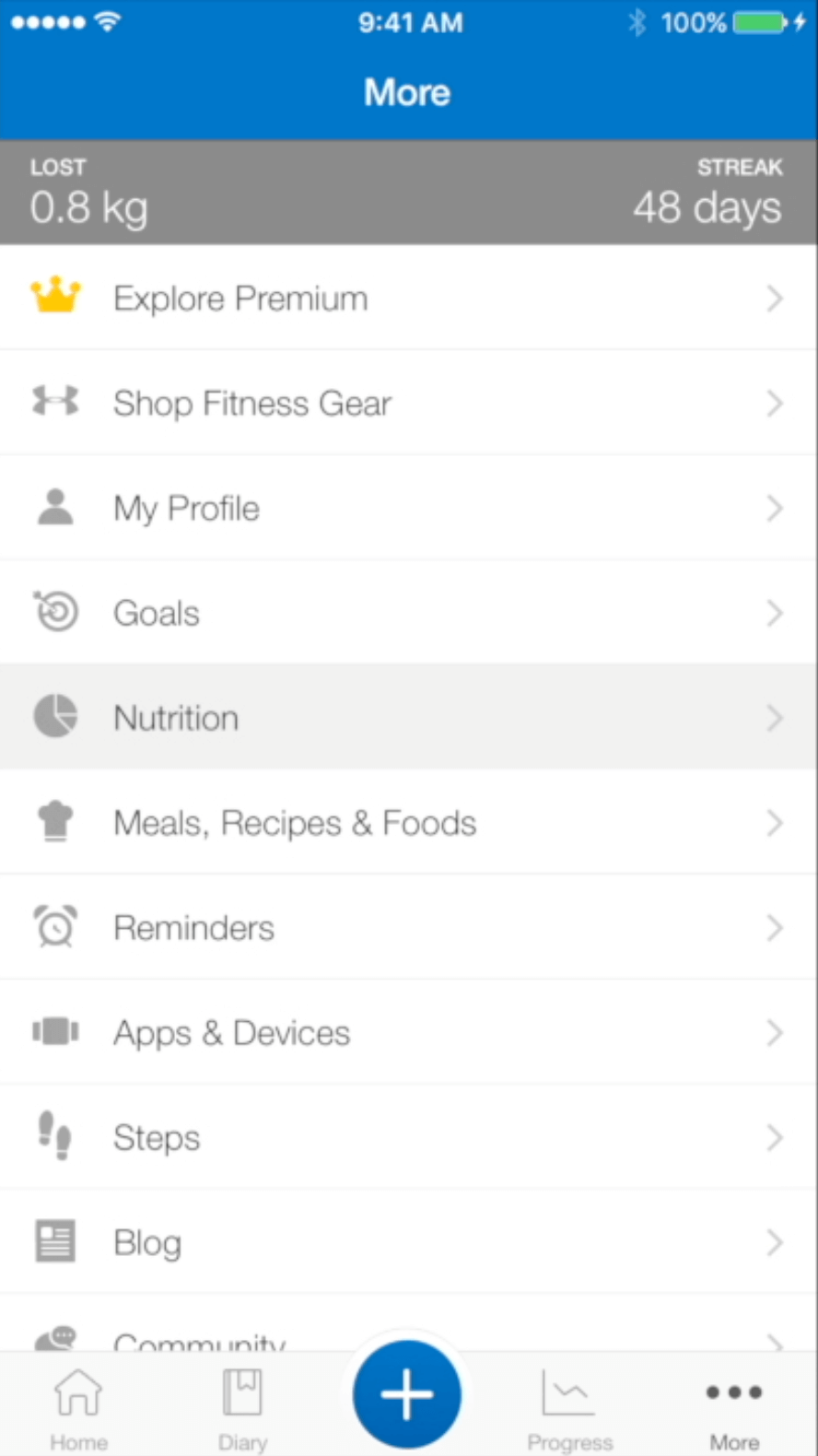 Step 1
From the homepage bottom left navigation bar, select More ···
Step 2
on the More ··· page select Nutrition five options down. This will take you to the above mentioned pages where you can view your macro, micro and calorie intakes.
Dani is the Project Director at WAG and has been a member since 2015. She is dedicated to creating amazing content for WAG clients and perfecting the client experience outside of coaching.
Get a WAG Coach
Love what you learned but still want more guidance and support? Get matched with an experienced coach who will get to know you, your lifestyle, and your preferences to give personalized feedback and suggestions.
With two membership options to choose from, you'll get a customized nutrition plan, weekly check-ins, unlimited messaging, our personalized coaching platform, and the ability to add monthly video calls and custom meal plans.
We'll help you reach your body composition goals and sustain your results.
CHOOSE YOUR MEMBERSHIP
Latest Posts: