Sometimes we know the macros of a particular food item and it would be so much faster to just manually add the macros instead of having to look up an entry in the MyFitnessPal database.
MyFitnessPal premium allows you to do just that! It's a very useful feature on the premium version.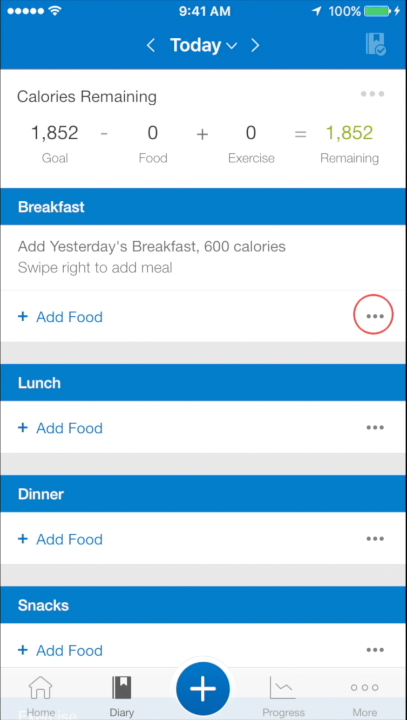 In the Diary Page, select the ··· listed in the bottom right corner of meal that you want to add the quick macros to.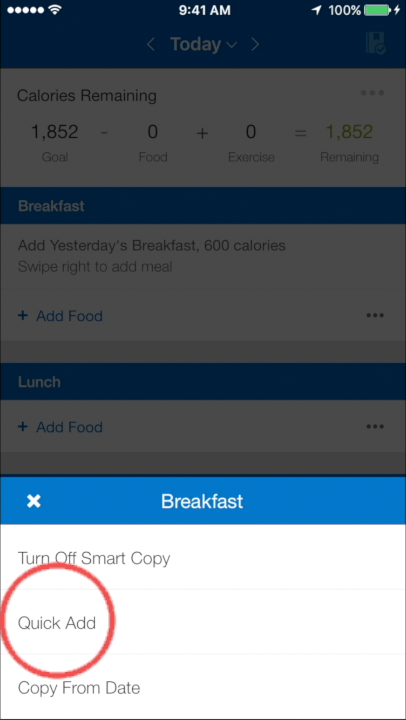 A pop-up menu will appear. Select Quick Add.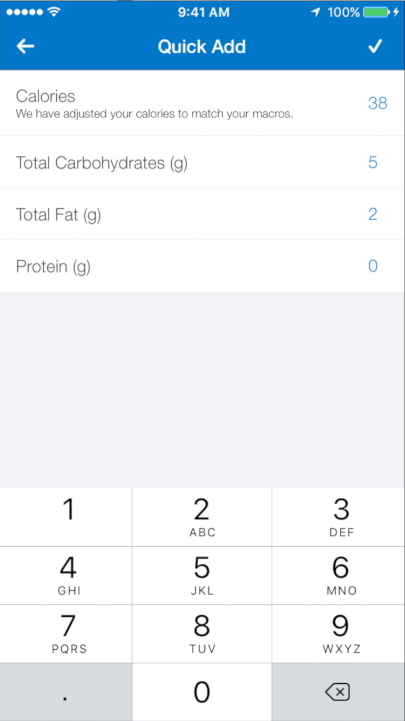 Now you're on the Quick Add page. Type in the calories and/or macronutrients that you want to add to your Food Diary. If you just type in the macronutrients, it will calculate the calories for you.
Select the 'check' in the top right corner to save the quick macros to your Food Diary.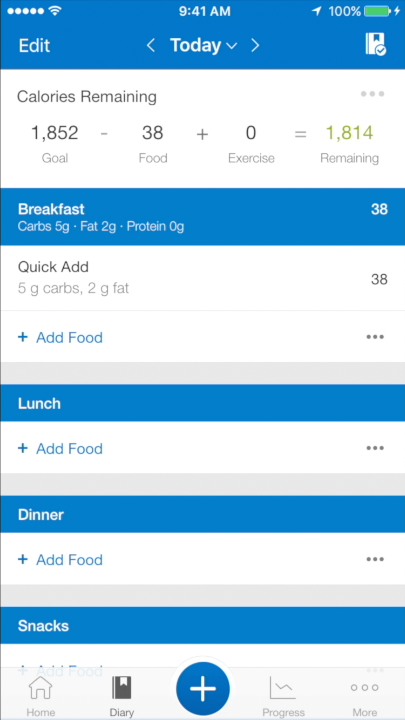 The new calories and macronutrients will appear in your Food Diary.