Hey, we're all about pasta when you have the carbs for it. But, when you're working with lower macros, these healthy, low-carb pasta alternatives will pack a protein and fiber punch without the carb commitment.
A WAG Nutrition Coach can help you find what works best for you and your lifestyle. For many people, this means making macro-friendly swaps for favorites so you can continue to enjoy go-to meals—especially if you're cooking with a loved one or family.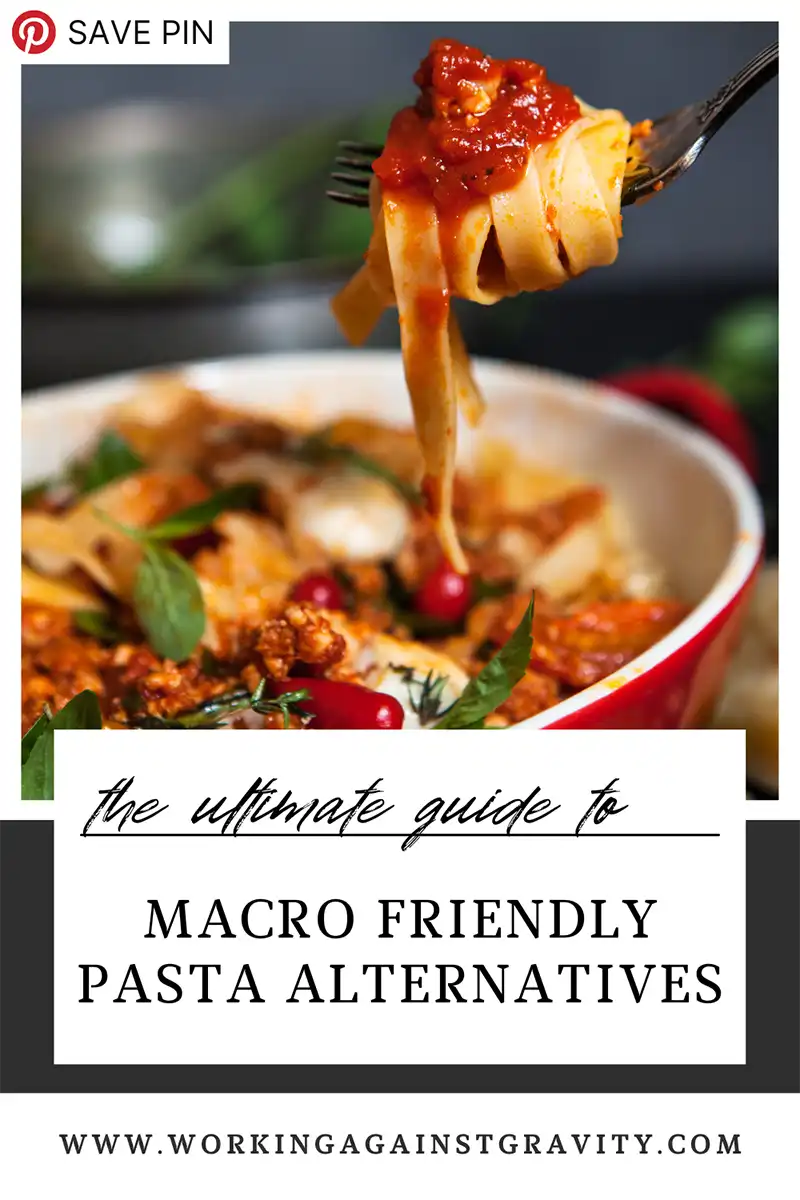 Macro-Friendly Pasta Alternatives
Here are some of our favorite pasta alternatives. Swap these in for your usual noodles, top with sauce, veggies, and protein, and enjoy!
Capello's Sweet Potato Gnocchi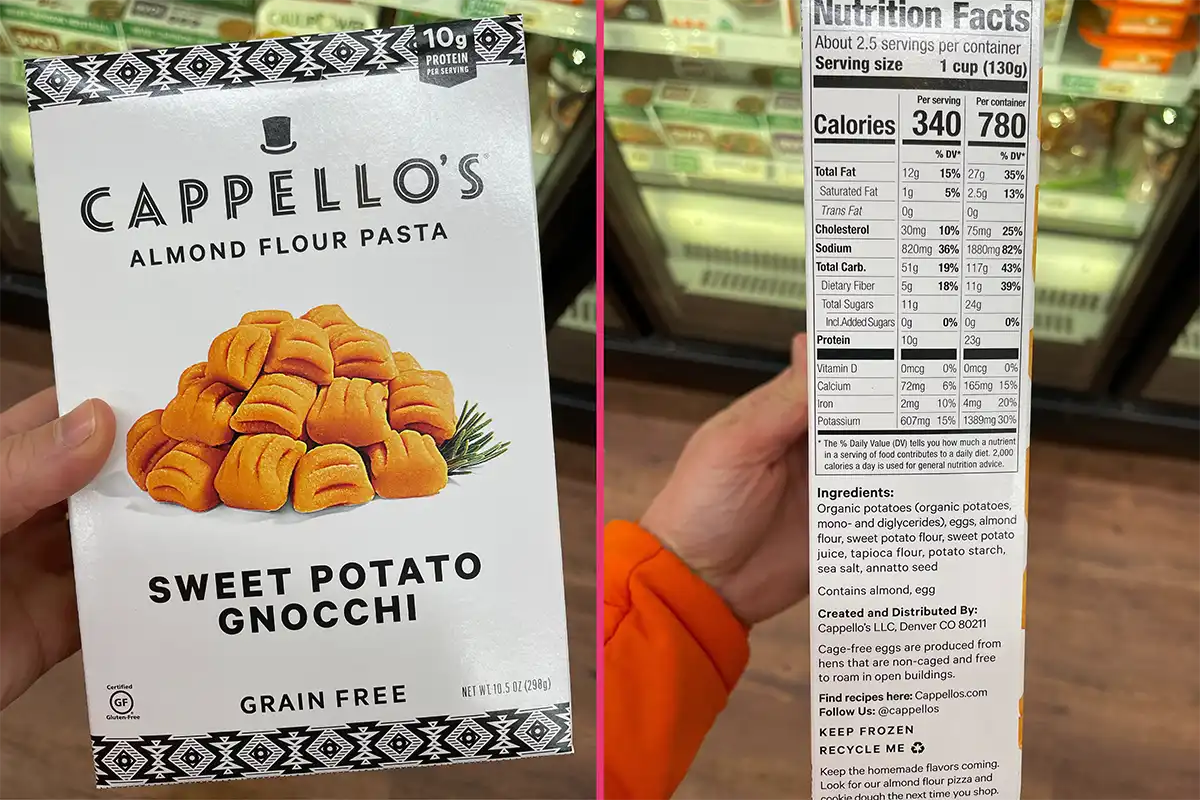 The Macros: 10P 51C 12F
The Deets: Gluten Free
Ok, it is not technically pasta (it is a dumpling), but when you want something different that hits the spot like pasta does, this is it. Toss them in brown butter and fried sage to keep it simple and delicious. Or, add to the side of any main dish! 

Caulipower Cauliflower Linguini
The Macros: 2P 50C 2.5F
The Deets: Gluten free 
Made with cauliflower and gluten-free flour mix, the texture of this linguini is similar to real linguini and makes a great base for red sauce. This is a perfect alternative for those who need the extra carbs of "real" pasta but prefer something made without wheat flour. Added bonus? There is more fiber in this pasta alternative than in traditional linguini.

Chickapea Spaghetti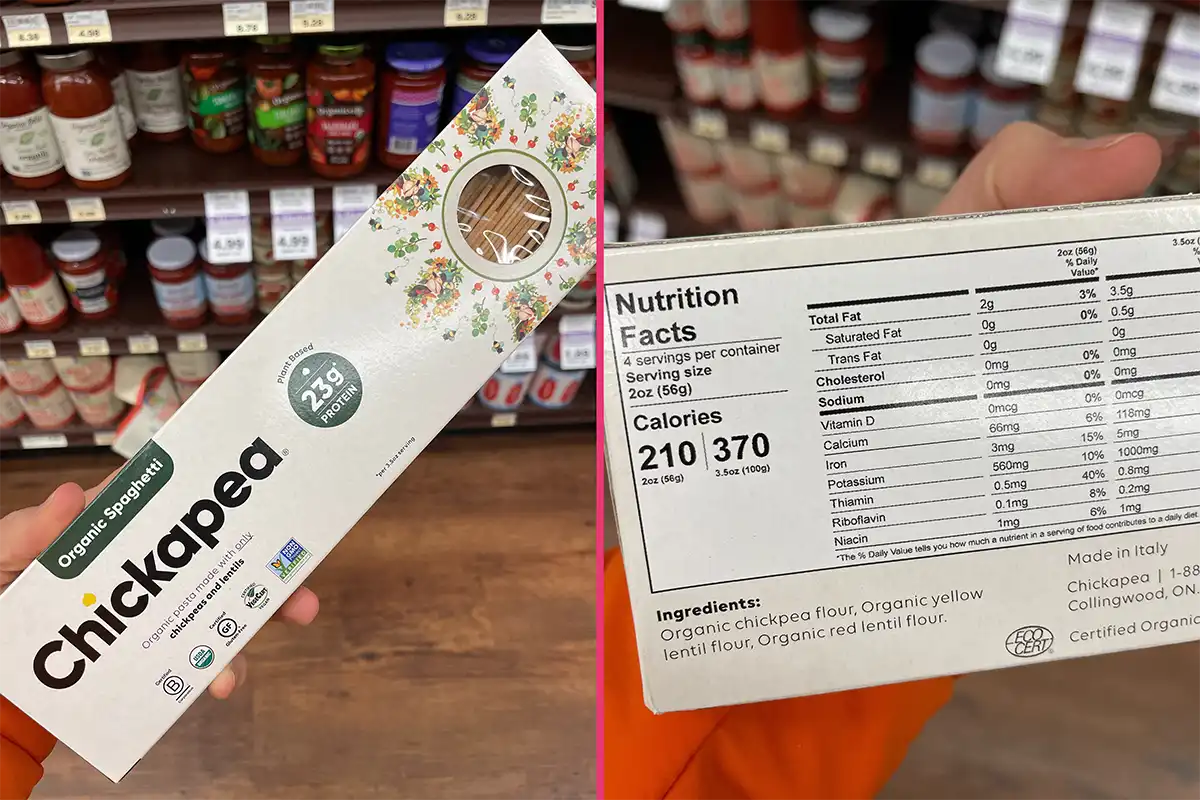 The Macros: 13P 34C 2F
The Deets: Gluten-free, High-Protein
This pasta is the closest thing to the real deal. It holds up well, tastes good, and makes the best "traditional" spaghetti and meatballs. Keep it simple and buy heat-and-eat meatballs and your favorite jar of red pasta sauce from the grocery store, and you have a meal in about 20 minutes. 
Explore Asia Green Lentil Penne
 
The Macros: 12P 35C 1F
The Deets: Gluten-free, High-protein 
When you think of penne pasta, do think of mac and cheese? If so, this healthy pasta alternative is for you! The holes in this pasta are great for capturing all the cheesy goodness. 

Happy Pho Vietnamese Brown Rice Noodles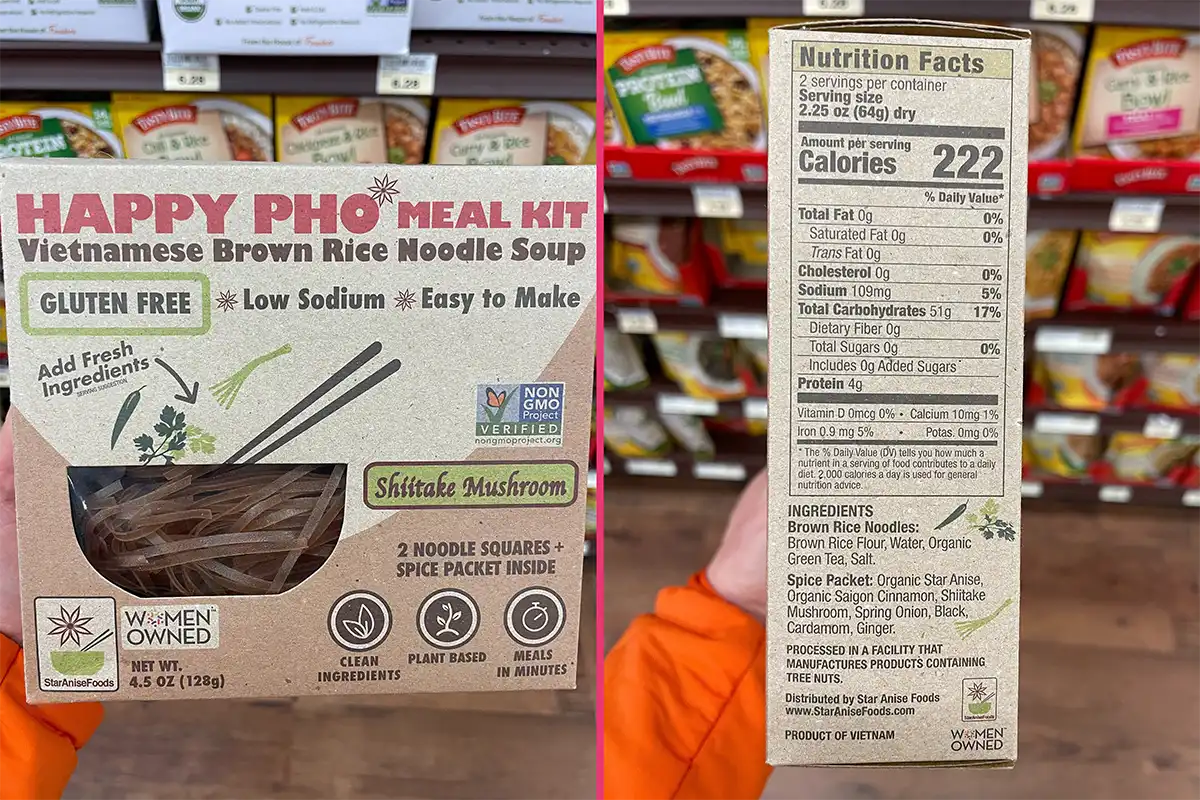 The Macros: 4P 51C 0F
The Deets: Gluten free
This fun little kit comes with seasoning packets so you can make your own pho at home—just add some fresh herbs and veggies. We recommend mushrooms, mung bean sprouts, Thai basil, cilantro, and lime. Thrown in thinly sliced beef or shrimp, and you have a complete meal! 

Miracle Noodles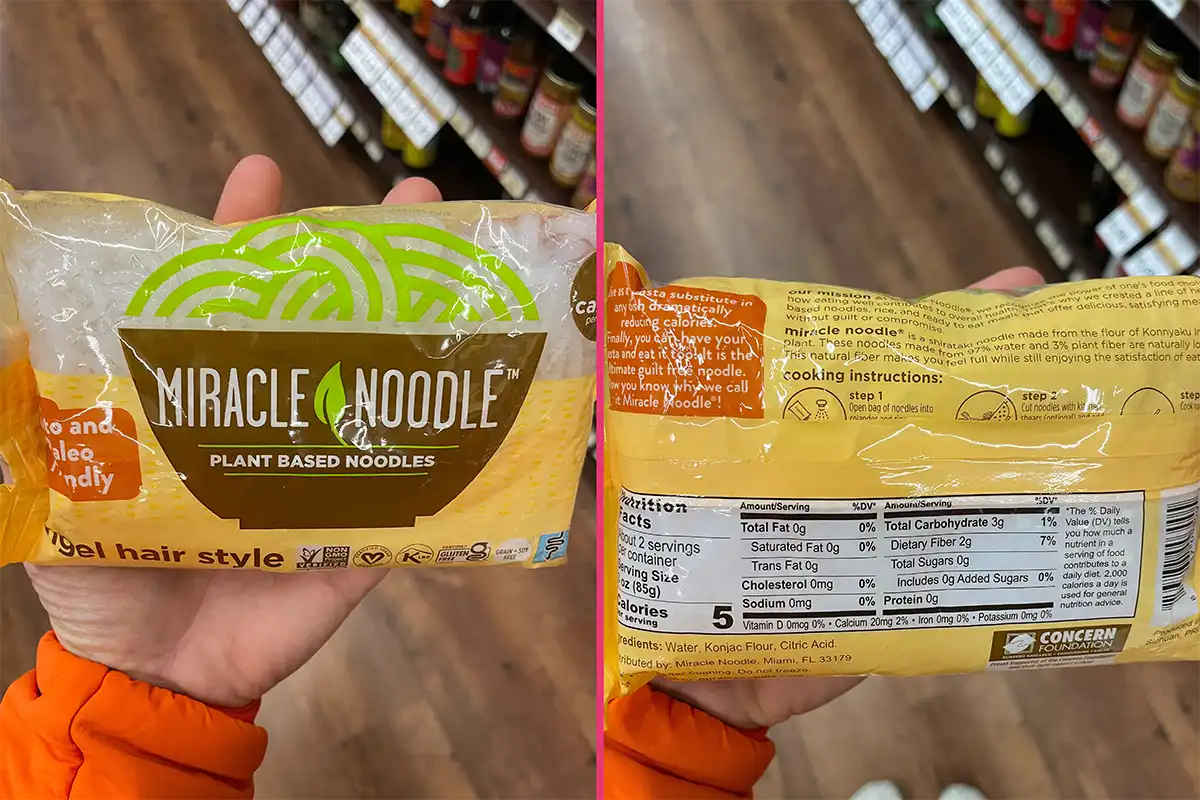 The Macros: 0P 3C 0F
The Deets: Gluten-free, Keto, Paleo
These are shirataki noodles made with flour from the Konjac plant and are best in ramen or pad Thai style dishes.
Palmini Hearts of Palm Linguini
The Macros: 1P 4C 0F
The Deets: Gluten-free, Keto, Paleo
Hearts of palm linguini are pretty light in flavor, so any of your favorite sauces can pair well with it. Try an alfredo sauce or a marinara with some shredded cheese on top! 

Sea Tangle Noodle Co Kelp Noodles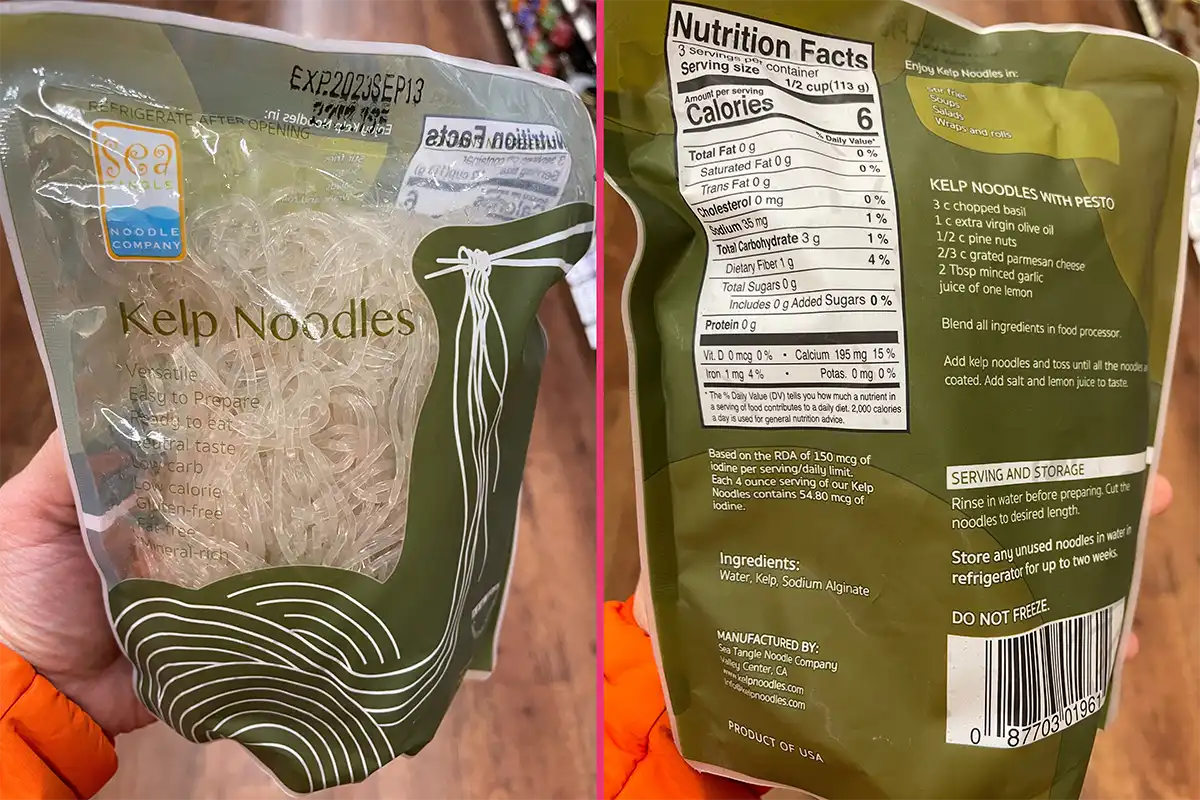 The Macros: 0P 3C 0F
The Deets: Gluten-free, Keto, Paleo
Add these noodles to Vietnamese Spring rolls or yummy stir fry. 

Seapoint Farms Edamame Spaghetti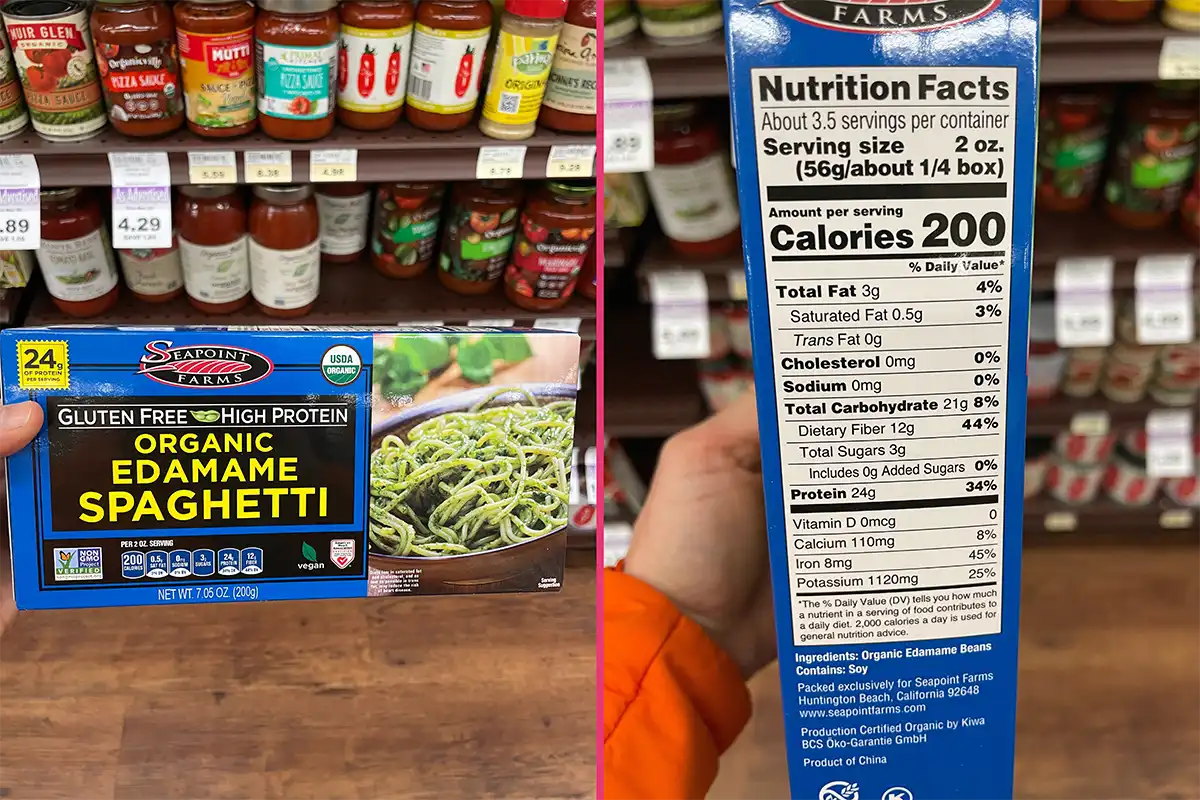 The Macros: 4P 21C 3F
The Deets: Gluten-free, High-protein
This spaghetti pairs perfectly with a store-bought (or homemade) pesto sauce and some shredded chicken mixed in. So simple!
While there is always space for some good ol' pasta, it can be helpful to have these other low-carb alternative pasta options when you want something a little lower in carbs or higher in protein and fiber. At WAG Nutrition, our coaches are great at helping you find the best foods based on your goals, macros, and preferences!