Just Include Good Food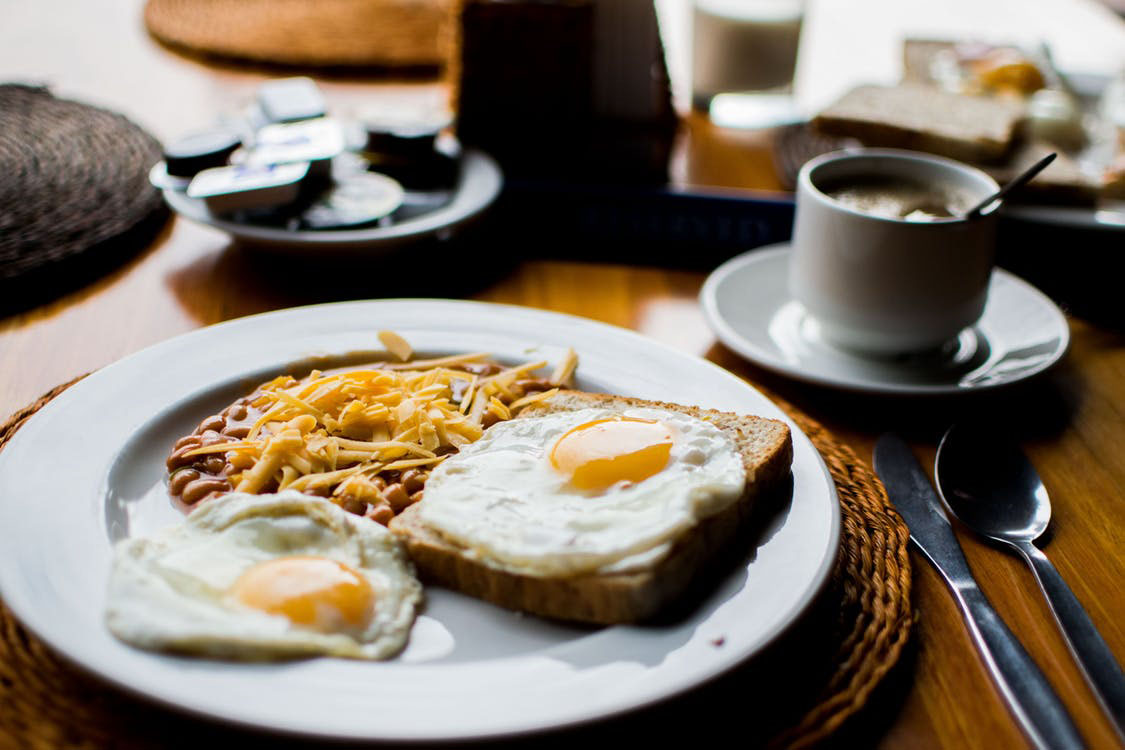 Compliance = Results.
The health and wellness community is stuck on an "all or nothing" mindset. Article headlines read "Flat Belly Food – Delicious ways to Beat Stubborn Ab Flab!" or "Fight Fat! (and Win!) Avoid these 10 Common Food Faux Pas!" The problem with this "eat this – not that" approach is that we are making things much harder for ourselves. Here's why:
1. We don't eat food items in isolation.
It is almost impossible to achieve a well-balanced diet that is sustainable if we are so distracted by the quality of each food item on its own. Take a step back and take your whole diet into consideration. Rather than labeling each food item as good or bad look at the role it plays in your diet as a whole – we do this by making it fit into our macros for the whole day.
Unless you can honestly say you will never eat pizza again, or a cookie, or have a glass of wine, or a piece of cheese – you will drive yourself nuts with the laundry list of things to avoid and miss out on all the amazing foods you should include!
2. Restriction and avoidance make compliance much harder.
Focusing on the food you need to stay away from will only move those thoughts to the forefront of your mind. I can't have pizza, I can't have sugar — will quickly turn into I really want some pizza, gimme all the sugar.
I challenge you to flip the script.
Instead of thinking about what we need to stay away from, let's focus on what we should strive to incorporate. Concentrate on including foods that are packed with micronutrients and improve our health, versus excluding foods that might not have these qualities. The moderation and flexibility that comes with an approach like this will improve your quality of life and turn your diet from a quick fix to a sustainable lifestyle shift – regardless of tracking your macros or not.
Make it a priority to start adding in fruit, vegetables, leafy greens and lean meats to your meal plan. Stop villainizing "bad" food. There really is no such thing as "bad" food, and that kind of thinking can lead you right to the bottom of a Ben and Jerry's pint (rather than enjoying a single scoop). With this simple mindset shift you are going to be eating a lot of high volume food, getting all the vitamins and minerals you need. You will also be full and satisfied, so overindulging is unlikely.
Adee is the founder of WAG. She has her bachelor's degree in Honors Psychology, a Master's in Teaching, and a Master's in Nutrition & Human Performance. She's also an athlete, having competed in the National Pro Grid League and winning the Bronze Medal in the 2016 Canadian National Weightlifting Championships.
Get a WAG Coach
Love what you learned but still want more guidance and support? Get matched with an experienced coach who will get to know you, your lifestyle, and your preferences to give personalized feedback and suggestions.
With two membership options to choose from, you'll get a customized nutrition plan, weekly check-ins, unlimited messaging, our personalized coaching platform, and the ability to add monthly video calls and custom meal plans.
We'll help you reach your body composition goals and sustain your results.
CHOOSE YOUR MEMBERSHIP
Latest Posts: