Introducing: Coach Taylor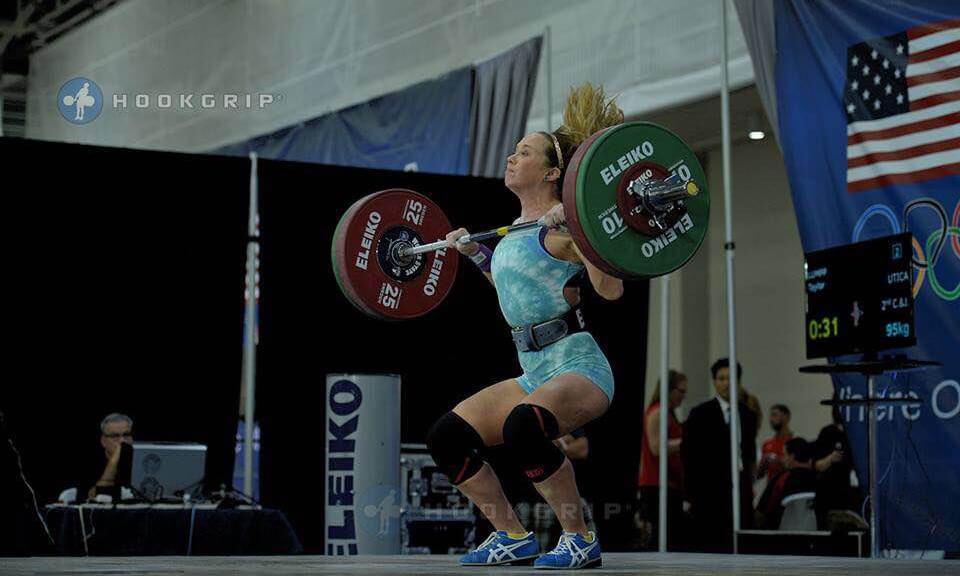 Over the next few weeks we will be introducing you to the members of the Team WAG coaching team. First up is Taylor Gray.
| | |
| --- | --- |
| Coach Name | Taylor Lumpp / Taylor Gray everywhere else, Gray is my middle name |
| Hometown | Mount Solon, Virginia |
| Fitness Fascination | Olympic weightlifting |
| Previous Fitness Endeavors | None. There's nothing about me that is a natural athlete. I was too shy and insecure to play sports as a kid |
| Prior/Current Occupation | Federal law enforcement for 4 years – left 9/2015 to be full time WAG. |
| Macro Must Haves | Velveeta sliced cheese in my egg whites and Vans frozen waffles |
| Tempting Treats | Dominos pizza and beer! |
| Carbs or Fats | Carbs |
| Things You Love Outside of Team WAG | I have a sweet little Sheltie dog who is very spoiled, I like to read and cook. |
| Favorite Place of Travel | Rio, Brazil has my heart |
| Future goals | Medal at USAW Nationals, make a world team, be an awesome WAG coach, help grow WAG, be good and patient with the people I love. |
| Most rewarding aspect of being a part of Team WAG | Getting emails with videos and pictures of PRs – both made on the platform and on the bathroom scale. |
Get a Taste of WAG
The WAG Crash Course is OPEN for enrollment. This 30-day course will teach you the ins and outs of macro tracking, building healthy lifestyle habits and sustaining results without restricting the foods you love. Get personalized macros from a WAG Coach, join the members-only Facebook Group and participate in quarterly Live Q&A sessions with WAG Coaches.
Posted by nikki@workingagainstgravity.com
Latest Posts: