How to Build Your Coaching Business with Seismic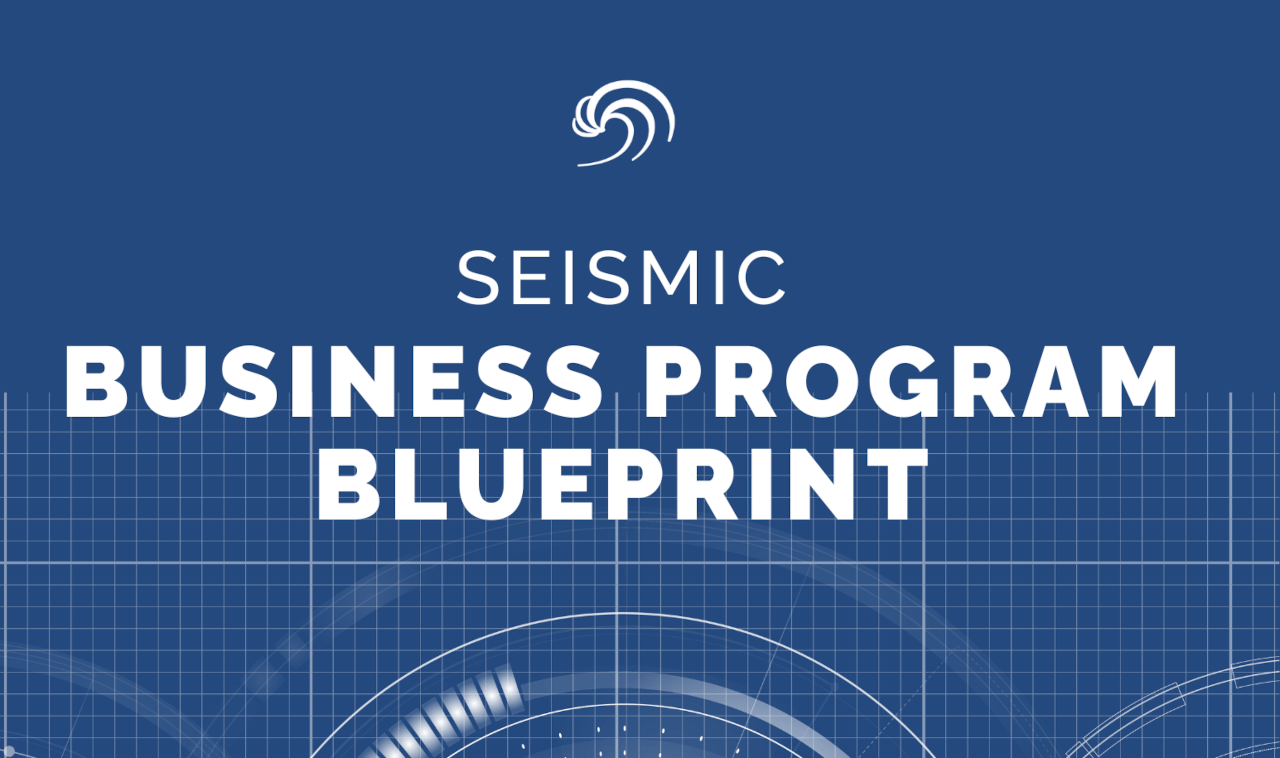 **Post Sponsored by Seismic
You're not alone if you feel like you're shouting in a crowded room as a budding nutrition coach. Building a nutrition coaching business in today's saturated social media world may feel overwhelming, but luckily, it doesn't have to be.
At Seismic, we've taken our nutrition coaching software a step above the rest and provide business-building education that will help you harness the unique power of your voice and program while leveraging our premiere software. 
 What is the Seismic Business Program?
Our Business Program guides you through utilizing the Seismic software, creating an exceptional client experience, and growing your business. From start to finish, you'll have the tools and knowledge you need to leverage Seismic to its fullest potential while effectively marketing yourself and elevating your brand above the competition. You won't find a more complete nutrition coaching solution anywhere.
The Business Program Blueprint & Training Hub
In the Business Program Blueprint and Training Hub, we'll give you the tools to use our coaching software, Seismic, to its fullest potential. This translates into getting your clients the desired results while also allowing you to scale your business effectively as you grow. Our training hub includes the following support:
Administrative
Setting up your business profile
Creating and editing Seismic templates
Assigning clients and managing coaches
Setting up plans, subscriptions, and payment options
Coaching Tasks
Setting macronutrient goals and assigning cardio programming
Check-ins and logging options for clients
Replying to check-ins and sending messages
Supporting Your Clients
A step-by-step list of how-tos for answering client's frequently asked questions regarding Seismic, payment, syncing popular tracking apps, and more
Tier Specific Features that you can unlock as your business grows, including referral programs, waitlists, coupons, surveys, business analytics, and reports
The Seismic team supports your business as needed while you retain complete autonomy in running your day-to-day and interacting with your clients. If you have any questions or need extra help, we're just a quick email away.

The Business Startup Kit
Starting any new business is daunting, but the road ahead becomes clearer with a proven formula. In our easy-to-follow, step-by-step guide, we walk you through the following:
Defining the values of your business so you can build solid and long-lasting relationships with both your clients and employees


Creating a concise, memorable, and inspiring mission statement that defines your business's goals, purpose, and core values


Outlining the vision for the future of your business, giving you both direction and inspiration from which to build


Identifying your key demographics and defining your ideal client


Growing your new business:


- Pricing
- Social Media Marketing - Platform choice and content creation
- Email Marketing - Growing and maintaining a database
- Building a website - Top providers and what you need to include

Creating an exceptional client experience, so your clients stick with your program, get the results they want, and become one of your most vital marketing asset

The admin side of startups, including guidelines and policies, working with special populations, and more
One of the most challenging aspects of getting a nutrition coaching business off the ground is knowing where to begin and then having the tools you need to drive growth. With the Seismic Business Program, you have a foolproof road map to success.
The Seismic Free Trial
Get a free look at Seismic and use our nutrition coaching software for 14 days before committing. After your trial expires, you can decide if you want to continue utilizing the power of Seismic to streamline your business and coach your clients. You'll get access to all business program materials after your trial has ended.
Mitch is a coach and marketing specialist at Working Against Gravity who started his journey with health and wellness in 2018. When he's not connecting with clients or running WAG's Mighty Networks community, you can find him buried in a good book or hiking the trails of western Kentucky.
Get a WAG Coach
Love what you learned but still want more guidance and support? Get matched with an experienced coach who will get to know you, your lifestyle, and your preferences to give personalized feedback and suggestions.
With two membership options to choose from, you'll get a customized nutrition plan, weekly check-ins, unlimited messaging, our personalized coaching platform, and the ability to add monthly video calls and custom meal plans.
We'll help you reach your body composition goals and sustain your results.
CHOOSE YOUR MEMBERSHIP
Latest Posts: