Have you ever found yourself sitting in front of your computer, Googling questions like, "What is the difference between a nutrition coach and a dietitian?" and wondering who you should hire to help you reach your health goals?
If you've done any research in the past, you've likely found that there are unlimited resources, tips, and opinions about nutrition available at the click of a button. Having so much information at your fingertips can be both empowering and overwhelming
We understand that it can be extremely challenging to navigate all of the information available, so let's chat about the differences between the three biggest names you likely hear in the nutrition space: registered dietitian, nutritionist, and nutrition coach.
Getting clear on the differences and the services each can offer within their scope of practice will help you confidently decide which is the best fit for you and your health and fitness goals.

What Is a Dietitian?
At some point in your life, you have probably heard of the term "dietitian".
Dietitian is the shortened, popular term for a registered dietitian (RD) or registered dietitian nutritionist (RDN).
The requirements to become a dietitian are quite extensive and include:
A bachelor's degree or higher in clinical nutrition, dietetics, public health nutrition, or a related field from an accredited university. Starting in 2024, a master's degree or higher will be required. 
A 1200-hour internship under the supervision of a licensed professional. 
Taking and passing the Commission on Dietetic Registration exam. 
Continuing education is also required to maintain licensure [1]. 
Insurance providers will often cover visits to dietitians for certain health conditions, and there are many different areas in which dietitians can specialize. These include eating disorders, diabetes treatment, pediatrics, sports, weight loss surgery, and more. 
What Does a Dietitian Do?
RD and RDNs provide medical nutrition therapy to people with diseases or conditions that can be improved through nutrition. Dietitians are oftentimes found in private practice or healthcare settings and can provide nutrition education to individuals and groups of people. For example, a dietitian would be the person who provides nutrition recommendations to patients in hospitals who have to follow a specific diet due to a health condition.
There are strict rules around an individual advertising themselves as a dietitian. In most states, all of the above qualifications are required.
Now that we are clear on the role and requirements of a dietitian, this brings us to the next question: What is a nutritionist, and what do they do?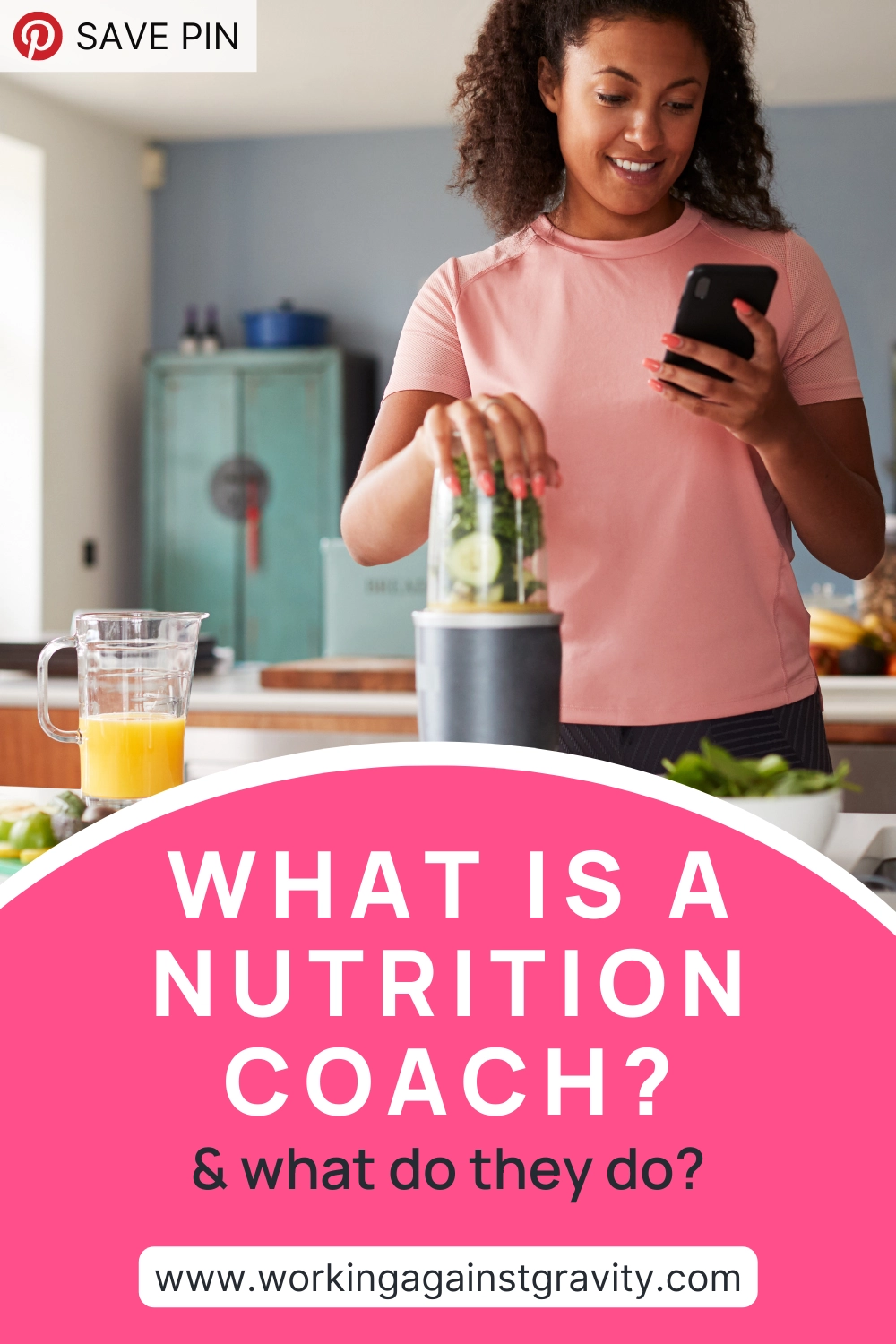 What Is a Nutritionist?
A nutritionist is an expert in the field of food and nutrition. Typically, a certified nutritionist will have a Bachelor's degree or higher in nutrition or a related field, as well as additional certifications in the area that they specialize in [2].
It is important to note that while some nutritionists do have extensive education, the use of the term is unregulated, and in some states, anyone can call themselves a nutritionist.
What Does a Nutritionist Do?
Nutritionists work in a variety of settings (both in-person and online) and can provide nutrition advice to people with and without health conditions. With the proper training and licensure, they're able to provide general nutrition recommendations and meal plans specific to the individuals they are working with. 
If you are looking into working with someone who calls themselves a nutritionist, this is why it is imperative to research and ask questions about their education and experience.
We've covered the roles and responsibilities of dietitians and nutritionists. This may leave you wondering, "What is a nutrition coach?"

What is a Nutrition Coach?
A nutrition coach educates and provides their clients support around nutrition and lifestyle. To provide the best education and support possible, nutrition coaches must have an understanding of many different areas of nutrition, including but not limited to macronutrients and the roles they play in the body, digestion, hydration, calories, metabolism, energy balance, energy transfers, fat loss, and muscle gain [4].
Support from a nutrition coach may include tracking markers of progress such as body weight, composition, mood, energy, sleep, stress, and hunger to create a program or plan that helps clients achieve their goals.
Some clients may have pre-existing conditions and need to work with a dietitian or nutritionist as well. In this case, a nutrition coach can still help their client put these recommendations into practice, share specific tips and provide accountability.
They typically work online (but not always!) and, when working in person, are often found in standard gyms, Crossfit Affiliates, yoga studios, and other organized fitness areas. At WAG, our platform, Seismic, allows our coaches to work with clients all over the world to track metrics, communicate and assess progress.
Nutrition coaches work with the general population to educate, improve their client's quality of life, and help them work towards their specific goals.
What Does a Nutrition Coach Do?
Here is a quick breakdown of what a nutrition coach can help you with. This list is comprehensive but not exhaustive. At WAG, our coaches are constantly finding new and innovative ways to support our clients and find what works best!
Nutrition coaches can:
Calculate an individual's caloric needs based on the information the client has provided and their specific goals (ex: fat loss, increased performance). 
Calculate a macronutrient profile based on caloric needs, goals, food preferences, and exercise style. 
Make adjustments to caloric and macronutrient recommendations based on feedback from their client. 
Teach clients how to read food labels, navigate grocery stores and recognize healthy and balanced portion sizes.
Help their clients to sift through all of the nutrition information available. 
Discuss the pros and cons of various styles of eating to help their clients decide the best approach for them.
Teach the benefits of certain food groups and macronutrients. 

Collaborate with their clients to set realistic goals and expectations. 
Most importantly, nutrition coaches provide a safe, honest, and judgment-free zone for their clients that will empower them to navigate the ebbs and flows of their unique nutrition journey.
While there are many things that a nutrition coach CAN do, it is important to keep in mind that there are some things that fall outside the scope of a nutrition coach unless they are also a dietitian or nutritionist or have a certification that allows them to provide the following support.
Nutrition coaches can't:
Create or prescribe specific meal plans
Conduct nutritional counseling
Recommend medications
Provide cardio recommendations
Provide nutritional therapy
Treat eating disorders
Recommend practices such as detoxes or cleanses
Advise clients to go against the recommendations of healthcare professionals [5]
Do I Need a Nutrition Coach?
A nutrition coach can provide support around weight loss, fat loss, muscle gain, performance improvements, lifestyle changes, habit changes, accountability, and improving overall relationship and mindset with food [3].
While nutrition coaches do have some limitations on the services that they can provide, they can support individuals in a wide variety of areas to reach goals and help each client to feel their very best. Working with a nutrition coach is often more accessible and affordable because it does not require a prescription from a doctor and often takes place on an online platform.
At Working Against Gravity, we know that nutrition is not a one size fits all approach. Hiring a Nutrition Coach is a form of self-care that allows you to be more present and prepared for the people in your life, your usual routines, and all that life might throw at you.
We meet you where you are currently at and work together to get where you want to be!
Some clients who commonly seek out nutrition coaching from Working Against Gravity coaches include:
Recreational, competitive, or professional athletes training for sport or competition. 
Those of any age looking to feel better both physically and mentally.
Busy parents who seek to improve the health of their entire family.
Individuals who need help navigating nutrition around various life changes. 
Those who travel for work and/or leisure. 
Individuals who feel confident in their nutrition but want objective support and accountability. 
Our coaches are certified and constantly continuing their education and expanding their nutrition knowledge. If you are interested in learning more about Working Against Gravity Nutrition Coach, we recommend exploring our website for more information.
How Can a Nutrition Coach Help Me Reach My Goals?
Working Against Gravity coaches recognize that there is more to nutrition coaching than just figuring out the "best diet" out there or the "perfect" macro profile for a client. It is about coach-client connection, providing a broad scope of nutritional knowledge, getting vulnerable, helping to create behavior change, supporting clients throughout their entire process, and so much more.
We will not only help you reach your health and fitness goals, but we teach you the WHY behind what we are doing and how to feel empowered and educated to make your own decisions for the rest of your life.
Resources
Public Health Degrees (2021). Nutritionist vs dietitian: Degree and careers comparison. https://www.publichealthdegrees.org/careers/become-registered-dietitian/dietitian-vs-nutritionist/.
GetEducated. (2021). How to become a nutritionist: RD vs. CNS PATHWAY. https://www.geteducated.com/careers/how-to-become-a-nutritionist/. 
Cazayoux, A. (2020). The pros & cons of being an online nutrition coach. Working Against Gravity.  https://www.workingagainstgravity.com/articles/the-pros-cons-of-being-an-online-nutrition-coach.
Scott-Dixon, K., Bowman, A., Maciel, R. (2021). How to become a nutrition coach: Everything you need to know. Precision Nutrition. https://www.precisionnutrition.com/become-a-nutrition-coach.
Cirignano, A. (n.d.). What is a nutrition coach and why are they important?

NASM. https://blog.nasm.org/what-is-a-nutrition-coach.