Buying in bulk is still fair game when you're 3D printing a tiny human, and these Costco pregnancy finds are perfect, healthy go-tos next time you hit America's favorite box store.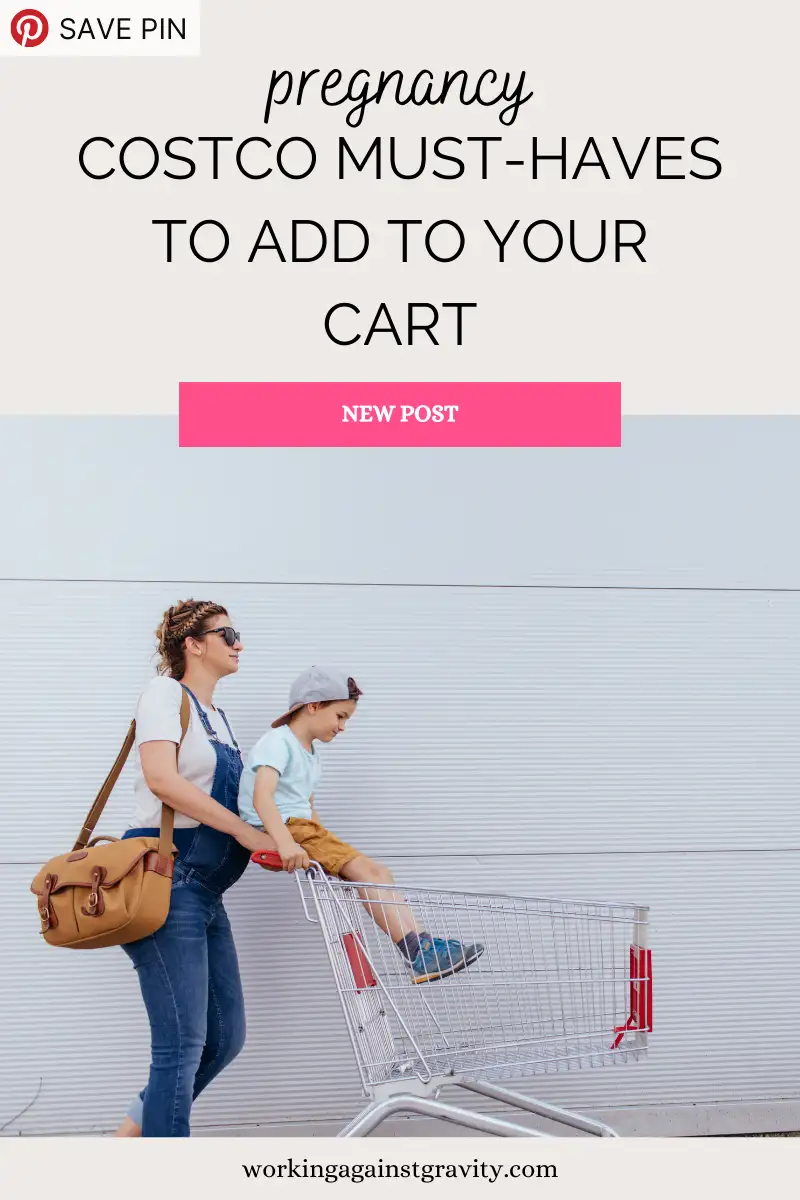 If you need support determining your nutrient needs during pregnancy, consider hiring a 1-on-1 coach who will provide trimester-specific advice and support so you can make confident choices throughout your pregnancy.
10 Healthy Costco Foods for Pregnancy
There are plenty of safe foods for pregnancy at Costco. However, the ten options below—organized from highest calories per serving to lowest—were chosen because of the specific, important nutrients they provide for pregnant individuals.
Almond Butter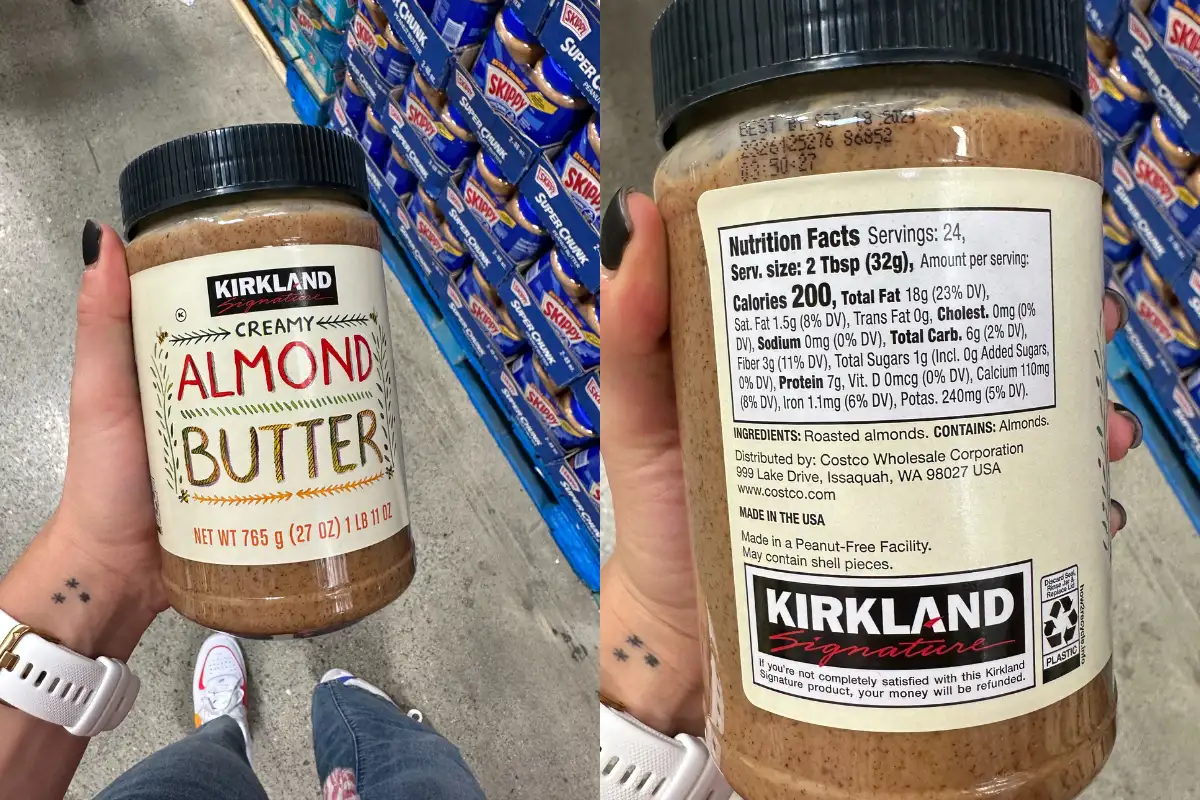 Serving Size: 32g (2Tbs)
Cals: 200
Macros: 7P | 6C | 18F
Almonds contain iron, which supports fetal heart development and immunity. Iron also supports the healthy transport of oxygen through your body. Almonds are also full of healthy fats, fiber, and micronutrients like magnesium, riboflavin, folate, and more. 
That being said, almond butter is relatively high calorie and should be enjoyed in moderation. Spread it on toast or an apple, or add it to yogurt or overnight oats. 
Walnuts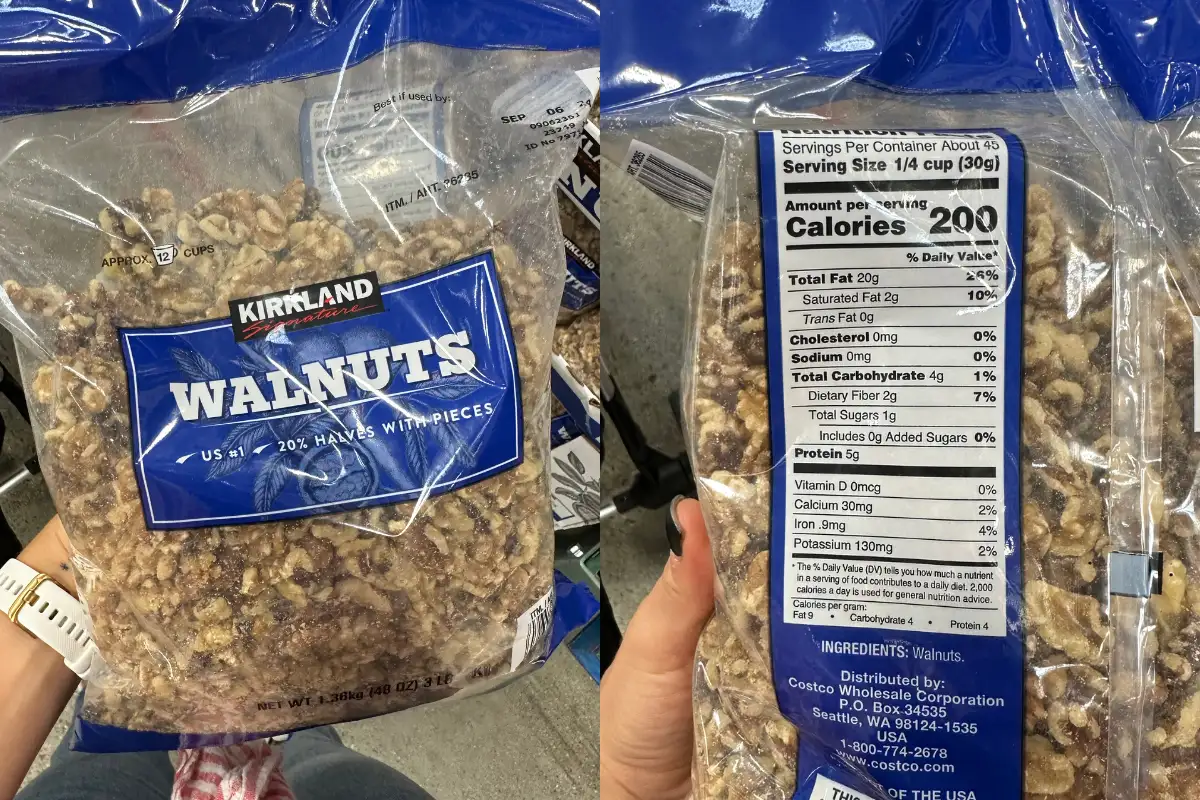 Serving Size: 30g (¼ Cup)
Cals: 200
Macros: 5P | 4C | 20F
Walnuts provide fiber, healthy fats, and antioxidants that support you and your baby! Like almond butter, portion them out and enjoy them in moderation as the calories add up fast. 
Enjoy walnuts as a snack, on top of salads, with fruit, in baked goods, or make your granola!
Eggs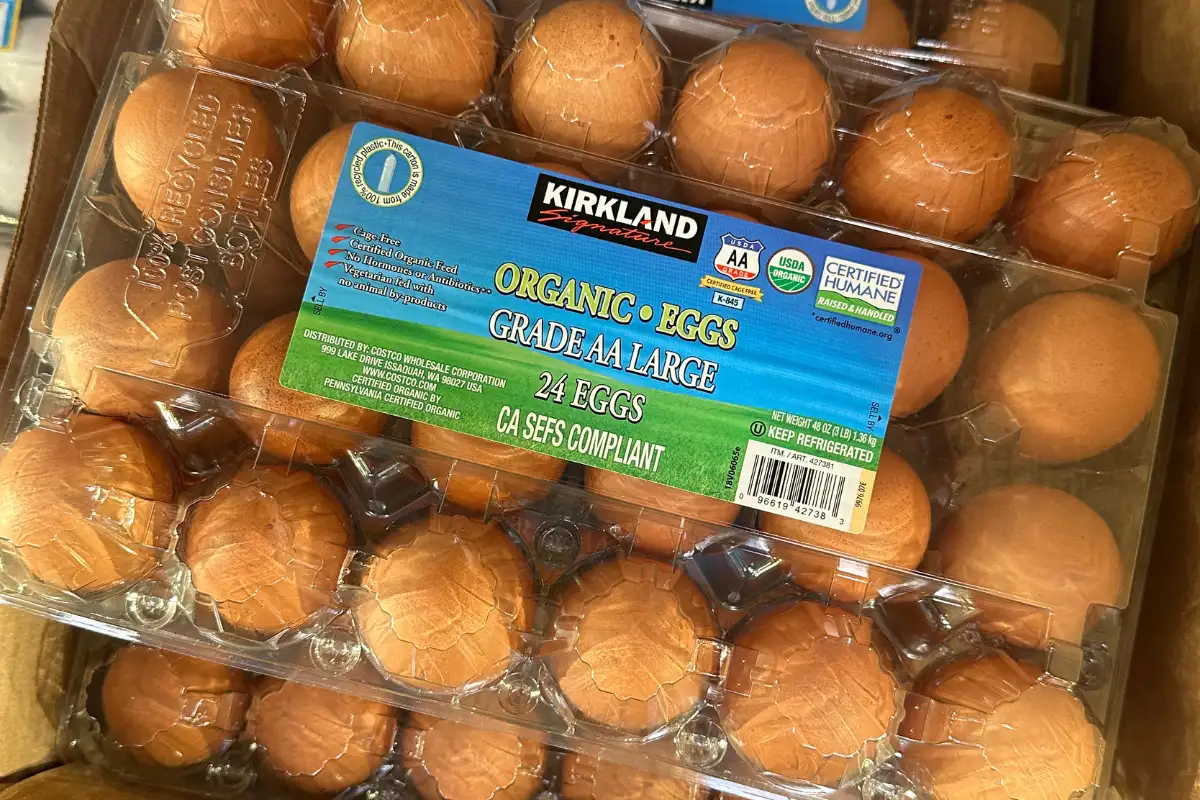 Serving Size: 100g (2 Eggs)
Cals: 156
Macros: 12P | 1.5C | 10F
Eggs provide protein, choline, DHA, folate, B vitamins, Vitamin A, and antioxidants for fetal brain development, placental function, other general growth needs, and preventing neural tube defects.
They can be consumed safely when fully cooked. Eat them scrambled, over hard, hard-boiled, in an omelet, or on avocado toast.
Wild Alaskan Salmon Burgers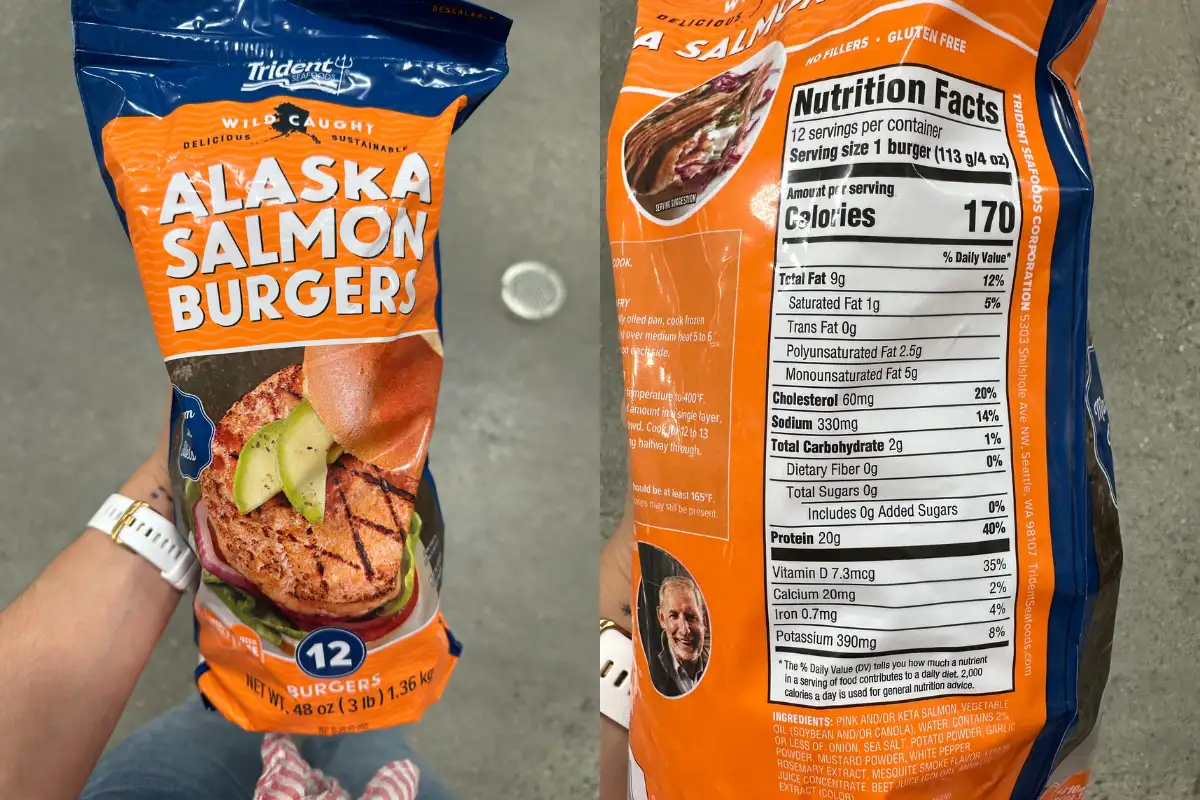 Serving Size: 113g (1 Patty)
Cals: 170
Macros: 20P | 2C | 9F
Salmon provides protein, omega-3 fat, DHA, Vitamin D, iodine, zinc, and selenium for fetal tissue development, brain health, and proper development of fine motor, social, and communication skills. 
Throw these on the grill for a quick lunch or dinner option.
Greek Yogurt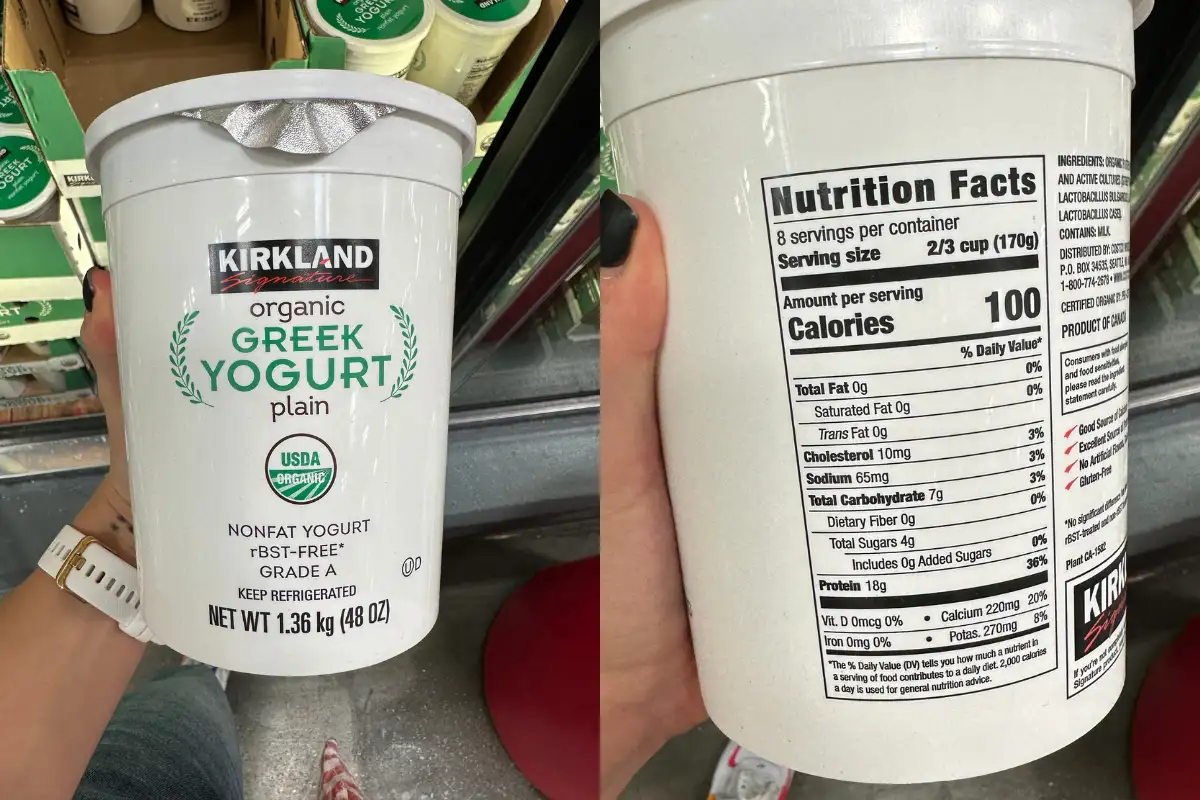 Serving Size: 170g (⅔ Cup)
Cals: 100
Macros: 18P | 7C | 0F
Greek yogurt contains protein, calcium, fat-soluble vitamins (A, D, E, and K), probiotics, iodine, and B vitamins for bone health, tissue formation, and blood sugar regulation. Opt for a full-fat option to bump up healthy fat consumption when in stock.
Throw yogurt in a smoothie, on top of overnight oats, or eat it with berries and granola.
Spinach Egg White Frittatas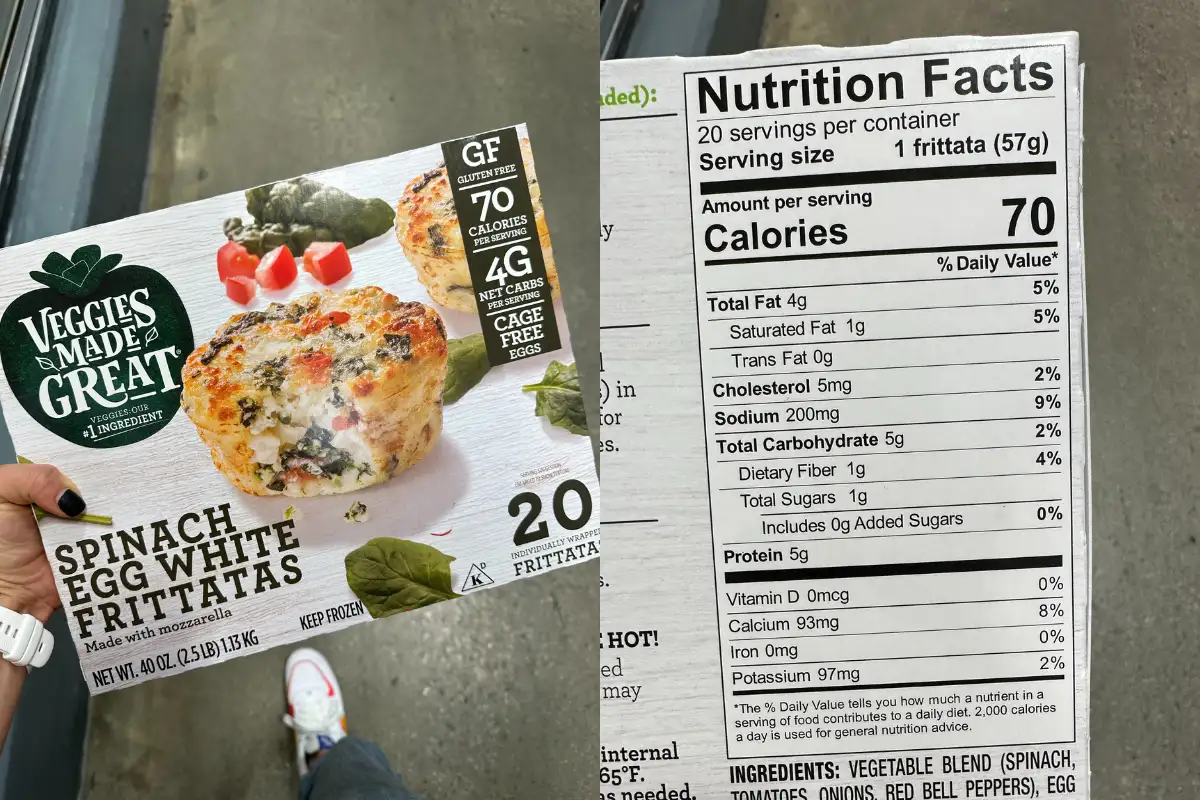 Serving Size: 57g (1 Frittata)
Cals: 70
Macros: 17P | 0C | 1.5F
Get your veggies, protein, and fiber with Spinach Egg White Frittatas. When energy is low, keeping the healthy choice the easy, convenient choice is the way to go. 
Pop these in the microwave or the oven for a quick breakfast or as a yummy snack.
Collagen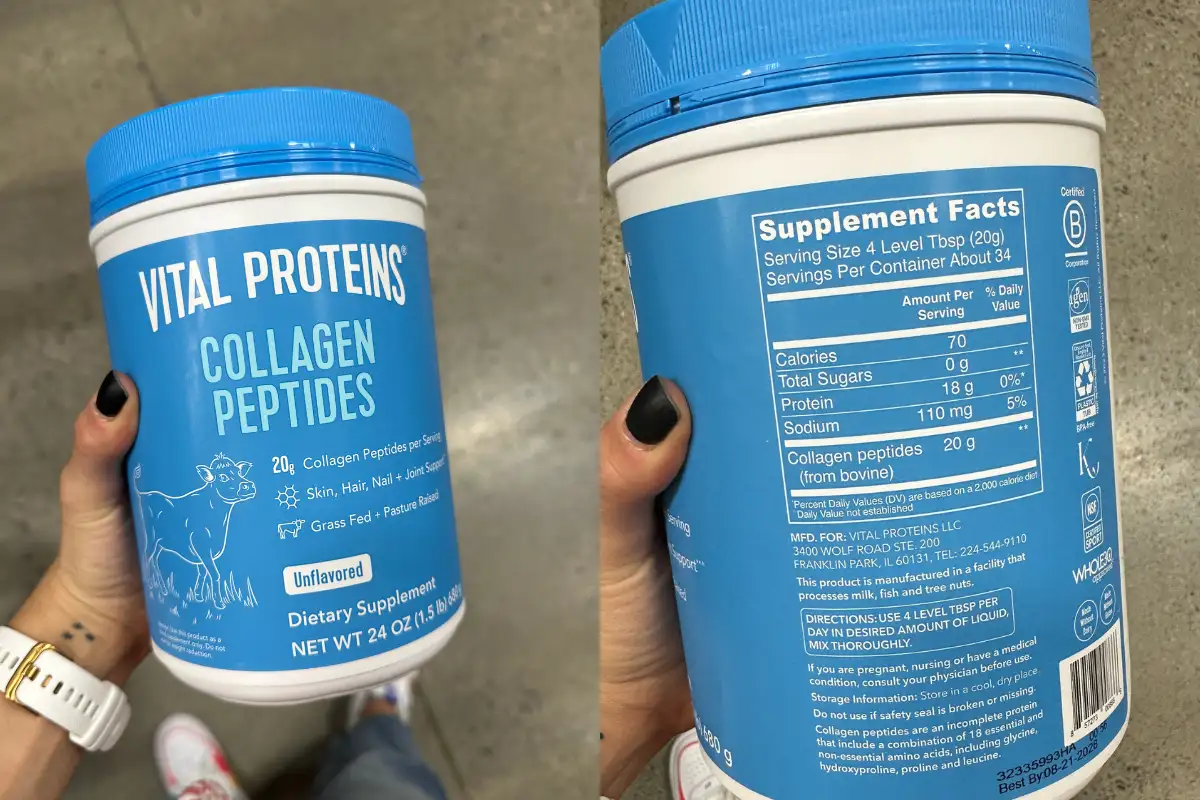 Serving Size: 20g (2 Scoops)
Cals: 70
Macros: 18P | 0C | 0F
Collagen intake supports bone and skin structure, supports a healthy immune system, gut health, and so much more. Protein intake—especially collagen—becomes vital as your skin stretches and your placenta grows.
Add collagen to a cup of warm coffee or tea (curious about caffeine intake during pregnancy? Check out our free Pregnancy Nutrition Guide!), to your water bottle, or mix it into oatmeal, overnight oats, yogurt, or in a smoothie.
Three Berry Blend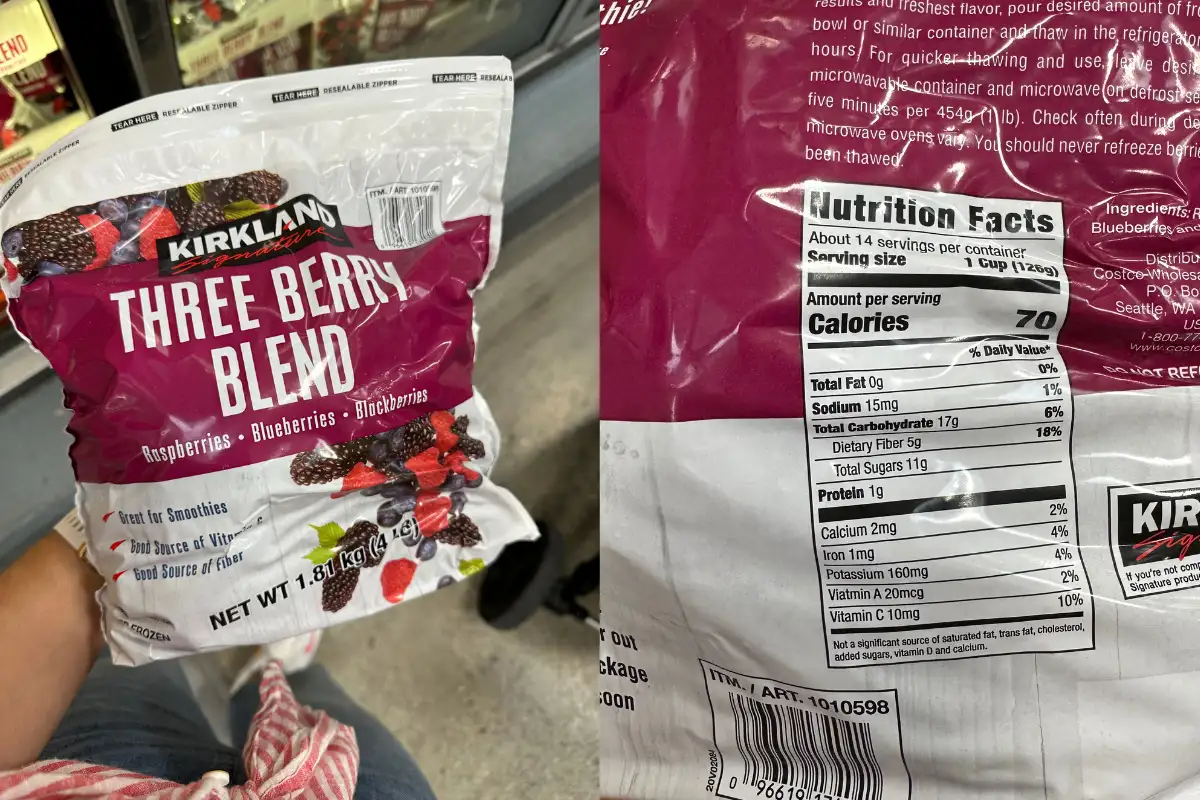 Serving Size: 126g (1 Cup)
Cals: 70
Macros: 1P | 7C | 0F
Berries are full of nutrients needed for both maternal and fetal health—vitamin C, antioxidants, potassium, and folate, to name a few. These support bone development, iron absorption, gut health, and brain development for your growing little one. They also provide you with these nutrients, along with fiber, to keep you feeling full and to help with digestion and gut health. 
Eat berries in yogurt or cottage cheese, in overnight oats, in a smoothie, on pancakes, or as a solo snack!
Liquid IV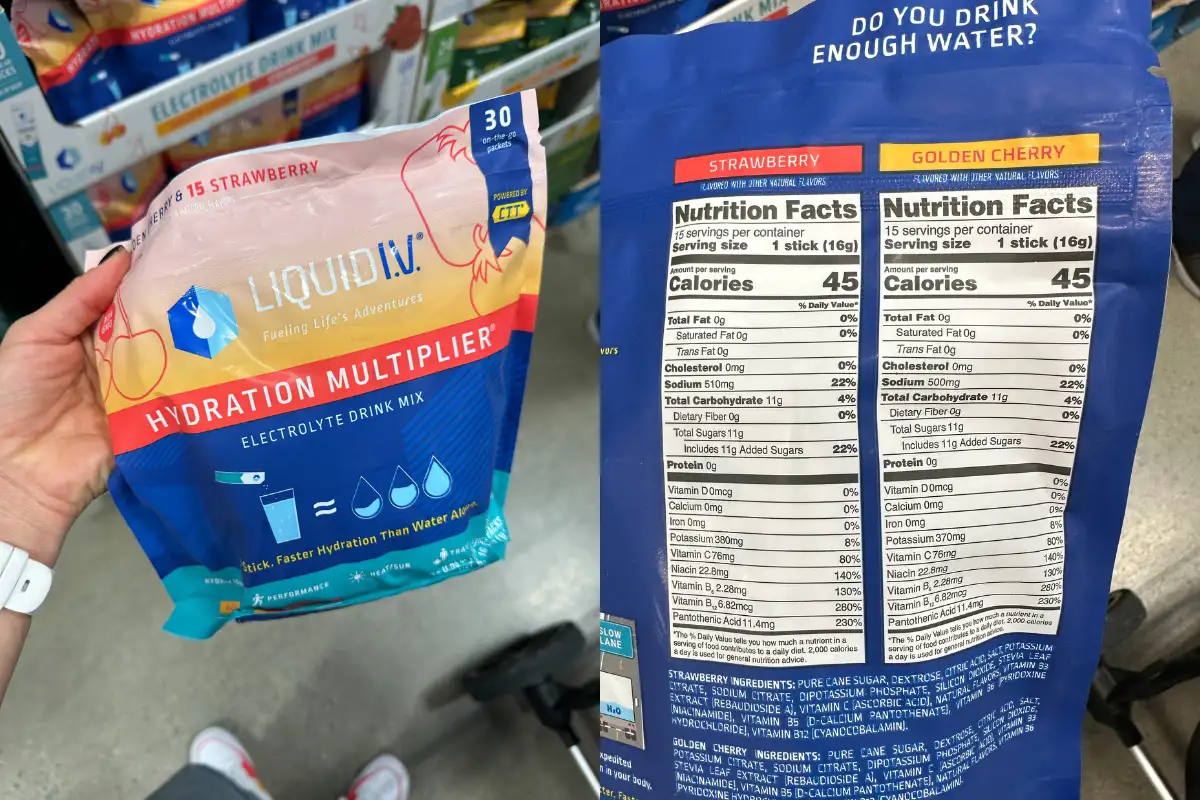 Serving Size: 16g (1 Stick)
Cals: 45
Macros: 0P | 11C | 0F
As your blood volume increases during pregnancy, so do hydration needs. Mix your Liquid IV into water to increase hydration and provide additional electrolytes like potassium, vitamin C, niacin, and more. 
Baby Spinach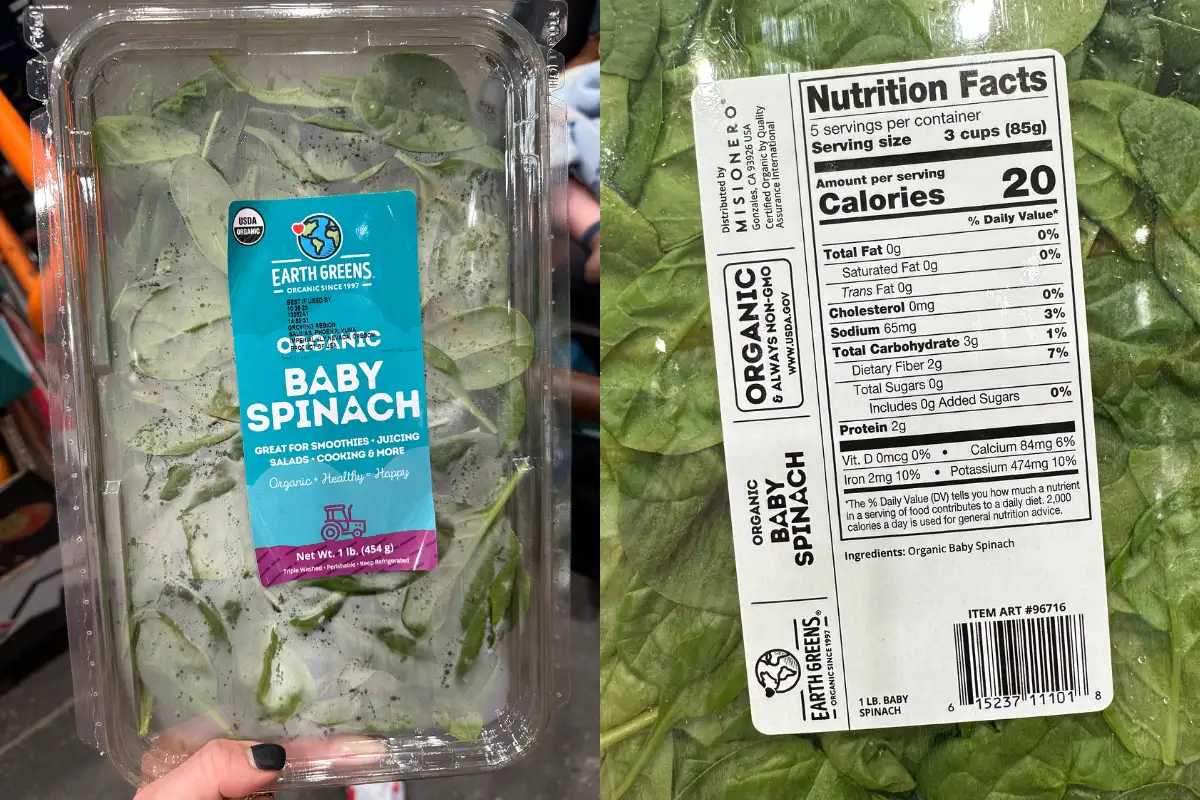 Serving Size: 85g (3 Cups)
Cals: 20
Macros: 2P | 3C | 0F
Spinach provides folate, antioxidants, Vitamin C, beta-carotene, fiber, iron, and Vitamin K1 for blood clotting, collagen production, bone health, gut health, and more.
Use as the base of salads, in omelets, or smoothies. If you're nervous about making it through an entire box of spinach before it goes wrong, don't be afraid to throw it in the freezer for future smoothie and stir-fry use.
What are some of your favorite Costco go-tos?