Back to Fall Survival Guide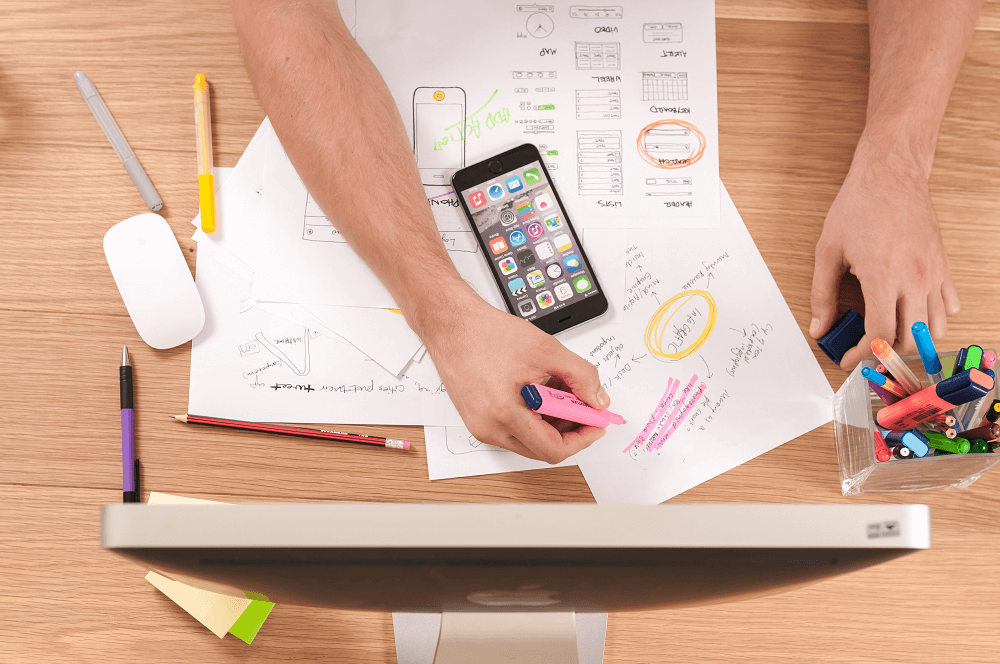 "The most important thing is to remember the most important thing" - Suzuki Roshi.
Whether it's the kids or yourself returning to full-time or part-time school or other activities this fall, chances are, life is about to get a lot more chaotic and crazy. With more items on the to-do list, and the same hours in a day to complete them, organization and time management will become essential. We've put together some useful strategies and suggestions to help you bring your A-Game each and every day this fall!
Be Prepared, Prioritize and Efficient
In the absence of an adequate daily blueprint, we welcome unnecessary temptation, stress, and anxiety. Preparation and planning are both key drivers for success, and with greater demands placed on us to perform at our peak, it's imperative that we remain on top of our game, having our daily plays well marked out. Learning to compromise, acknowledge and be okay with things not always going to plan with be important. As we know life happens, and we must continue to strive for excellence over perfection.
Time Management Matters
Time management becomes of the utmost importance when we have a full schedule and sadly, usually the very things we need most to remain on top of our game are the things that we push to the side first. If we do not allow ourselves adequate time to sleep, decompress and relax, we run the risk of lowering our productivity, our mood and burning out. Being aware of the non-negotiable items which we require to function optimally, and committing to making them a priority will be a key driver to our success.
When thinking about what keeps you grounded and operating at your best, take the below into consideration:
Sleep - Decide how much you know you need then work around this.
Personal Time - Ensure you set aside time for yourself each day for an activity that you love!
Nutrition - Meal prep will be key and essential to ensure you remain on track, full of energy and heading towards goal fulfillment.
Exercise - If you know time will be limited, be sure that you allocate the time you do have to the training you love the most. This will ensure you never skip it!
Relaxation and stress management - Without clarity, we have no power. Putting aside time to sit and decompress is essential to ensure we continue to operate clearly and productively.
Useful Blogs:
4-Step Meal Prep Guide
Get Started with Journal Writing


Create Routines
Before commencing your new busy schedule, take the time to create appropriate and effective routines for your day, which include your daily activities such as meal prep, training, personal errands and relaxation time. Solid routines can be a game-changer when time constraints are tight, as they allow us to work on automatic, reducing stress and increasing efficiency. Generally, if you feel there is a faster way to do something, there usually is. When creating your routines, take the time to identify your most productive periods and ensure that the tasks which require the most output are allocated according to those time slots. The more time we gain due to efficiencies, the greater time we have to play!
Suggested routines to build:
Morning Routine
Bedtime Routine
Training Routine
Work Routine
Useful Blogs:
Creating a Bedtime Routine
Creating a Morning Routine
Outsource:
Increased daily duties, decreases the free and available time we have for the staple household chores and personal admin duties which are necessary to keep food in the fridge and a roof over our head. Given that we now have less time for extracurricular activities such as cable TV, magazine subscriptions etc, decreasing these luxuries frees up available funds that could be used to offset the outsourcing of some of our daily household chores. In order to maintain a clear mind and calm atmosphere, it is imperative that we operate in a clutter-free environment. Ensuring you have your personal business is in order by outsourcing, not only frees up valuable time for yourself, it gives back to the community by creating a business opportunity for someone else.
Meals - This could be a meal prep service, your mom, a friend or the kids.
Cleaning - Outsource the chores you loathe such as ironing and housekeeping.
Personal Admin - Hire a Virtual Assistant to take care of your bills and other small errands. Surprisingly the fee for help can be quite low.
Grocery Shopping - Do your grocery shopping online and have it delivered to your work or home. This is a huge time saver!
Hire a dog walker - Whilst a great way to take a break, long days don't always allow us to be home to take our beloved pooches for a walk. By hiring a dog walker, we reduce some of the anxiety we may feel due to our absence and can save cuddles for when we need them most.
Exercise In-House - Get your trainer to come to you or have friends come to your place using equipment you have in your home gym. This will not only save gym costs but travel time.
Ask for help
People love to help and if we don't ask we don't receive. Never be afraid to reach out and ask for help. Getting the kids involved in the daily running of the house or asking your family to help out brings everyone together, creates a sense of community and gets things done!
Be Patient and Positive
Have realistic expectations of yourself and understand that there is only one of you. Everything that must get done will, and if it doesn't the world will not end. When we place demands and unrealistic expectations on ourselves, we set ourselves up for frustration and disappointment. Our attitude will dictate our experience in all situations, so if you expect things to go well they usually do.
Get a Taste of WAG
The WAG Crash Course is OPEN for enrollment. This 30-day course will teach you the ins and outs of macro tracking, building healthy lifestyle habits and sustaining results without restricting the foods you love. Get personalized macros from a WAG Coach, join the members-only Facebook Group and participate in quarterly Live Q&A sessions with WAG Coaches.
Posted by Melanie Barnshaw
Latest Posts: