Apps That Turn Fitness Into Fun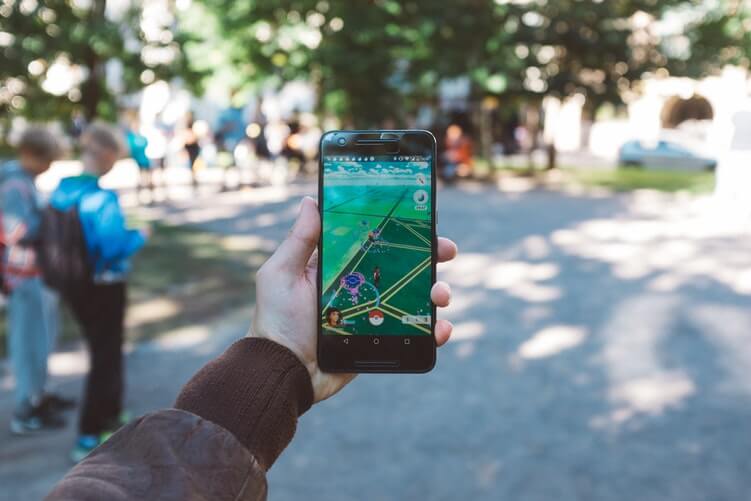 In 2016, Nintendo launched Pokemon Go, which might be why you saw the spike in groups of people running around with their phones in hand as guidance. The app encouraged players globally to participate in a more interactive version of gaming, making success as a player reliant on real-world interactions and augmented reality.
Gamification is the process of turning a task or activity into a game. Parents who have used the opportunity to turn chores into a game to entice unwilling kids understand exactly how powerful this can be. Educators gamify lessons and skills to motivate students. Our brains like to solve puzzles and work for rewards, whether that reward is tangible or not.
Pokemon Go is just one example of how turning activity into a game can make it more satisfying to complete. Anyone with a smartphone can open their app store to find a seemingly endless supply of options that gamify experiences as a form of encouragement, with footholds in everything from exercise to creating positive habits. Here are some of my favorite apps!

Zombies, Run!
The zombie apocalypse just got real. Imagine going out for a normal run, only to find you suddenly have a zombie on your trail and some survivors who desperately need your help. The Zombies, Run! app uses audio to immerse you in a storyline of a zombie takeover from the start of your run to the finish line.  You can walk, jog or run and choose your own distances and music. The app works with your pace and music to give you virtual tasks and challenges to help inspire you to push yourself and stay active—and alive!
Use it to: Stay motivated on distance walks, runs or jogs.

Standland
Inactivity for long periods of time is a major health risk. Many people sit for their jobs and can go hours without moving. One way to combat this is with a goal to try and move every hour. For some of us though, time gets in the way and we could use a little nudge to get the blood flowing.
Standland is an app meant to motivate you to get your activity in. With this app, you have a virtual companion who tracks how many hours you moved for at least one minute. This is determined by your total steps in an hour (phone in hand—or pocket) or, if you have an Apple watch, you can link them to judge by the movement of your body. Throughout the day, gamifying comes into play as you earn gems to unlock new companions and try new backgrounds. Start missions to earn special companions or watch your achievements add up.
Use it to: Stay motivated and moving throughout the day.

Habitica
Creating habits is just the first challenge, remembering to complete them daily is the second.
The Habitica app acts as a reminder and motivator to check off your habits daily by rewarding you with experience points for every habit you complete. You then watch as your virtual character grows stronger, smarter or faster in unison with your real-world self. Every positive habit you complete gives you points, while habits that counteract your goals harm your virtual character's well-being.
Use it to: Get into a new routine or as inspiration to create positive behaviors.

Plant Nanny
We can all benefit from making hydration a habit. If you struggle to meet your daily water goals, Plant Nanny is the app for you. In this app, you help virtual plants grow by logging your sips. When you don't drink, neither do your plants and you'll witness those effects in the app.
Use it to: Stay hydrated.

Flora
There is something ironic about using a phone app to inspire you to stay off the phone, but Flora makes it work. In Flora, you plant a tree every time you need to focus on a task. Grow the tree by putting your phone down and leaving it there. The longer you focus, the more your tree grows. You can even plant trees together with your friends when you are working on a project together or want to be present during those important moments.
Use it to: Stay focused on a task.

Using an app to help you level-up your fitness is a great way to make progress toward your goals. Want to funnel your hard work into even more results? Work with a WAG coach and you can create a plan to fit your life and figure out how your new habits can work to support your larger goals.
Get a Taste of WAG
The WAG Crash Course is OPEN for enrollment. This 30-day course will teach you the ins and outs of macro tracking, building healthy lifestyle habits and sustaining results without restricting the foods you love. Get personalized macros from a WAG Coach, join the members-only Facebook Group and participate in quarterly Live Q&A sessions with WAG Coaches.
Posted by Team WAG
Working Against Gravity was established in 2014. Our nutrition coaches work one-on-one with clients to build custom programs that fit their needs. Our goal is to help each client discover a program that makes sense for them and produces lasting results, helping them develop a positive relationship with food—and themselves—along the way.
Latest Posts: