Calories
253
Fat
9 g
Carbs
37 g
Protein
6 g
Serves
3 (serving size = 140 g)
1lb baby potatoes, cooked
60g sundried tomatoes in oil, drained
30g feta cheese
10g basil leaves
1 clove garlic
2-3 tbs whole milk to thin
Salt & pepper
Olive oil spray
Share:
Tags: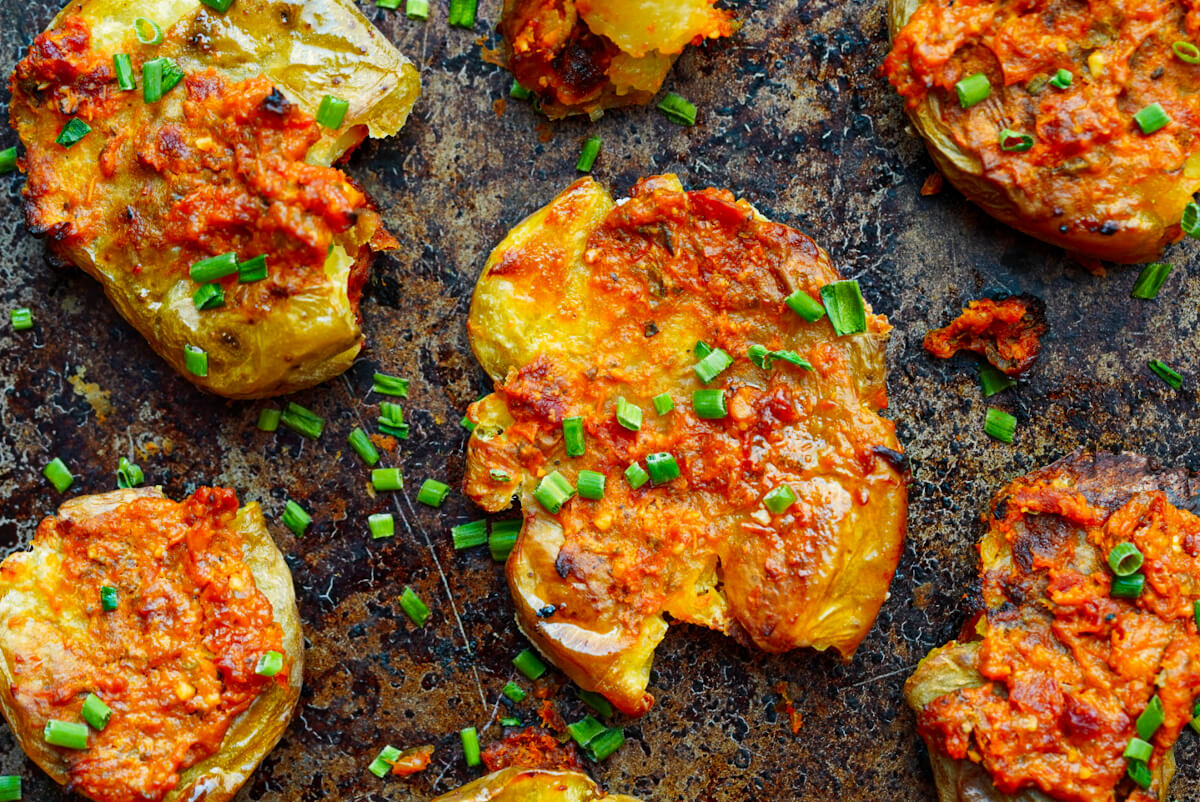 Made with just 6 ingredients, these potatoes are great as an easy summer side or topped with a fried egg for breakfast.
Instructions
Preheat oven to 450 degrees.
Bring a large pot of salted water to a boil and cook the potatoes until a knife slides through them easily, about 10-15 minutes depending on the size of your potato. Drain the potatoes and place them on a baking sheet. Use the palm of your hand or the bottom of a glass to smash the potatoes. Spray the potatoes with olive oil spray and sprinkle them with salt and pepper. Set aside.
In a small food processor or blender, pulse the sundried tomatoes, feta, basil, garlic, and a sprinkle of salt and pepper. Stream in whole milk, one tablespoon at a time, until the mixture forms a pesto-like paste. Brush the sauce onto the top of the smashed potatoes (a thick layer is okay.) Bake the potatoes for 20 minutes, or until the bottoms crisp and brown.
Store leftovers in an airtight container.
Recent Posts: