Calories
271
Fat
7 g
Carbs
41 g
Protein
11 g
Serves
1
1 whole wheat pita (The macros were calculated using Olafson's brand)
55 g light ricotta cheese
60 g blueberries
1/4 tsp olive oil
1/2 tsp maple syrup
2-3 tsp fresh thyme
Zest from 1/4 of a lemon
Pinch of sea salt
Share:
Tags: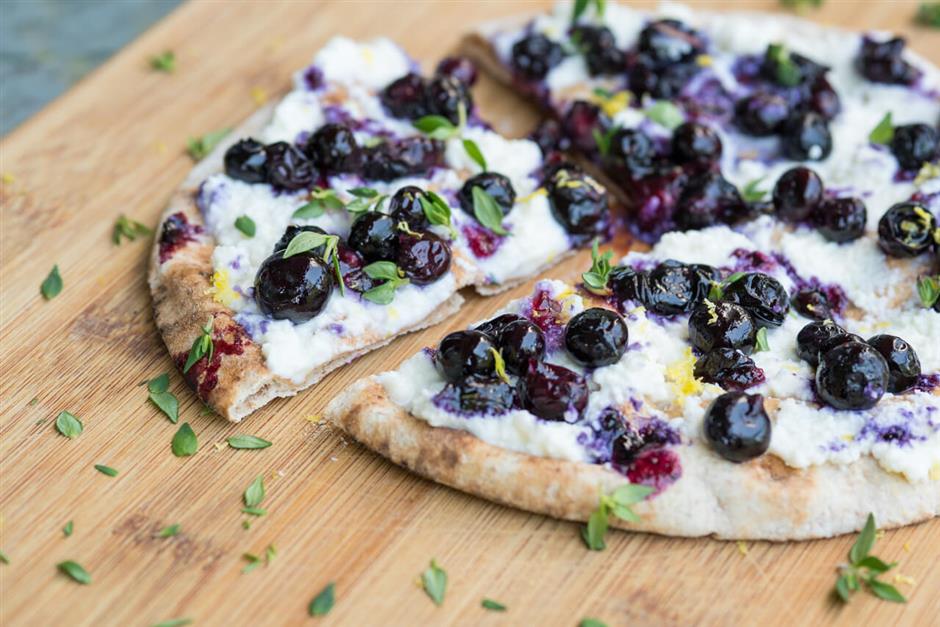 Roasted blueberries and ricotta are here to satisfy all your sweet, crunchy, creamy cravings with fiber-loaded blueberries, savory thyme and velvety ricotta.
Instructions
Preheat oven to 400 degrees.
In a small, nonstick baking pan or cake pan, combine blueberries, olive oil, maple syrup, thyme and sea salt. Toss until all of the blueberries are lightly coated.
Roast blueberries in the oven for about 5 minutes, or until they begin to pop and juices begin to run out.
Toast the pita however you like. Pro tip: You can place it directly on an oven rack while the blueberries are roasting.
Spread the ricotta evenly across the toasted pita and top with the roasted blueberries. Garnish with more fresh thyme and a sprinkle of lemon zest.
Recent Posts: