Calories
209
Fat
5 g
Carbs
20 g
Protein
21 g
Serves
1 (serving size = 345 g)
125 g 1% cottage cheese
130 g frozen banana, sliced into chunks
30 g unsweetened vanilla cashew milk
1/2 tsp vanilla extract
10 g low-fat cream cheese
50 g Breyers Delights Vanilla Bean ice cream (or your favorite macro-friendly vanilla ice cream of choice)*
Optional crumbled graham cracker crumbs and sliced banana, for topping (not included in macro count)
Share:
Tags: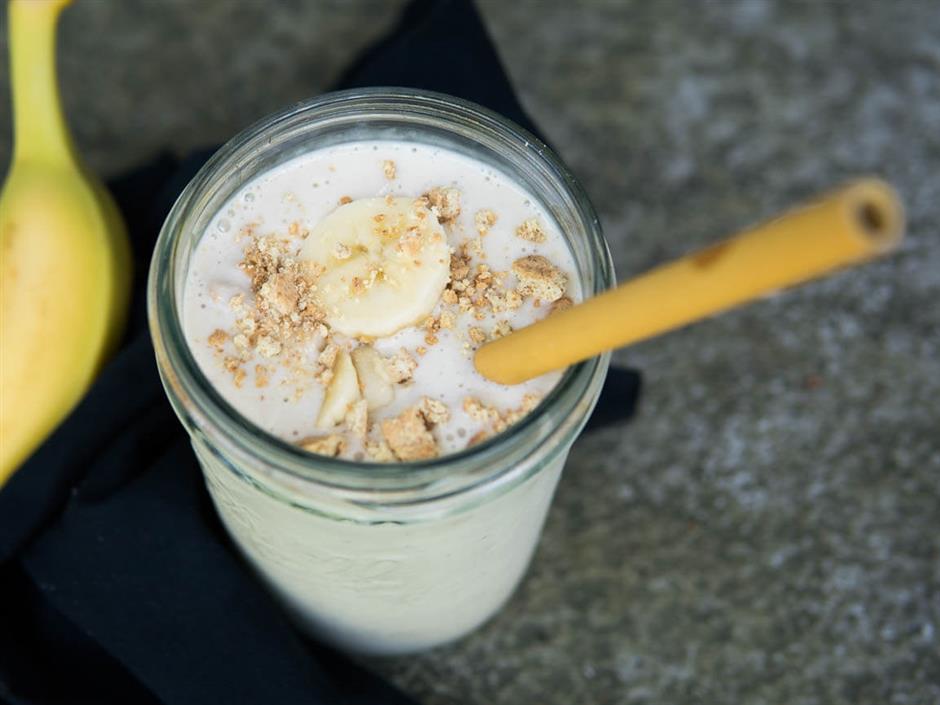 Get yourself to a blender, because you're going to love this macro-friendly, high-protein banana cheesecake milkshake (made with ice cream!). The secret to this ultra-creamy shake is low-fat cottage cheese, which keeps the shake thick, decadent and high in protein, without the use of protein powders.
Instructions
Combine all the ingredients in a blender and blend until smooth. Drink immediately.
*Halo Top's Birthday Cake or Salted Caramel would be delicious too!
This guide is jam-packed with everything you need to know about nutrition.
From tracking macros to meal ideas.
Recent Posts: