Calories
89
Fat
5 g
Carbs
4 g
Protein
7 g
Serves
1
14g of Gorgonzola cheese crumble
85g of baby bella mushrooms
28g of spinach (or frozen chopped spinach)
Cooking oil spray of choice to spray the pan
Garlic salt to taste
Share:
Tags: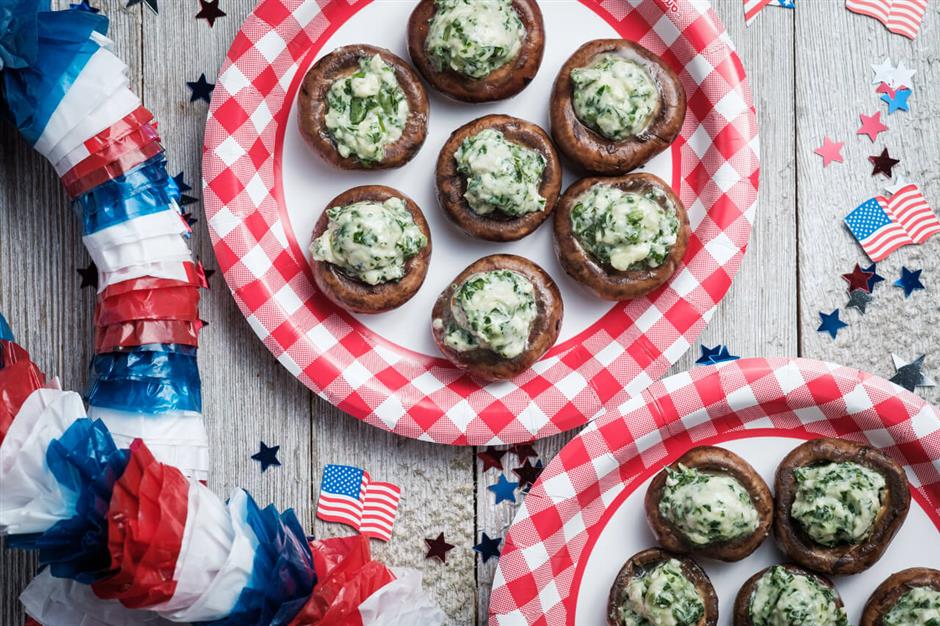 Stuffed mushrooms are a healthy appetizer and macro friendly. These bites are good for your guests and your goals!
Instructions
Wash mushrooms, then cut the stems out of the mushroom, leaving a hole that will be filled with stuffing. (Optional: Finely chop stems and set to the side to add to stuffing.)
Spray a cooking pan lightly (or use vegetable broth) and sauté mushrooms until tender.
While the mushrooms sauté, in a glass bowl combine spinach and Gorgonzola cheese and microwave for 15 seconds.
Mix garlic salt and finely chopped mushroom stems into the spinach and cheese.
Once mushrooms are tender, remove from skillet and fill with spinach, cheese and mushroom stems mixture.
Time hack: Buy frozen chopped spinach.
Macro hack: If you need less fat, sub out Gorgonzola cheese for Laughing Cow cheese wedges.
Recent Posts: