Calories
955
Fat
39 g
Carbs
9 g
Protein
142 g
Serves
5
1 lb. chicken breast
28 g unsweetened coconut flakes
1 tsp garlic powder
Salt and pepper to taste
Share:
Tags: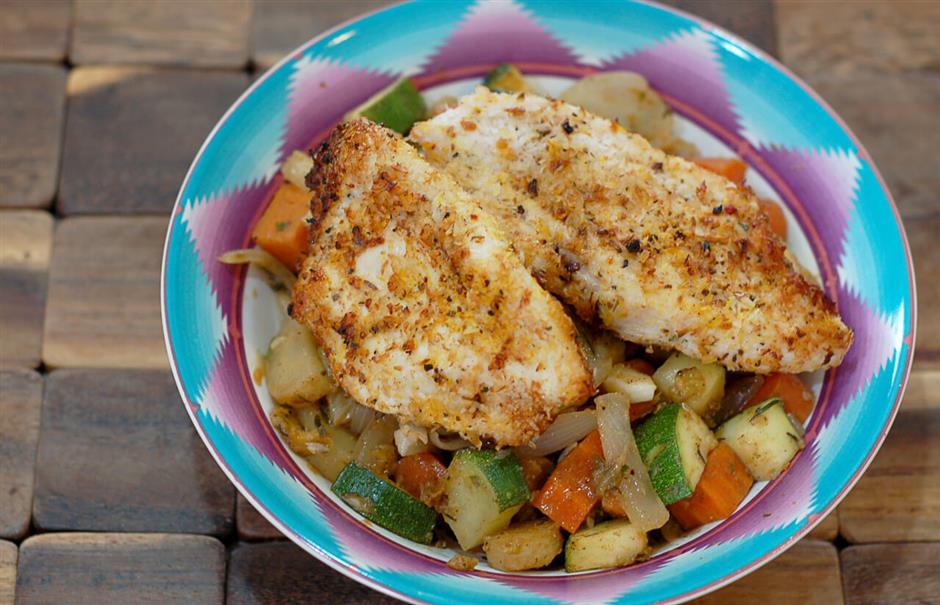 Sometimes we get that craving for crispy fried chicken tenders, but we know how hard it can be to track exactly how much fat is used on that meat. If you have an air fryer, these coconut-flake-crusted chicken tenders are incredibly crispy and easy to make at home, with a fraction of the fat. Plus, they only have two main ingredients!
Instructions
Cut breast into 3-inch long pieces and pound evenly with a mallet until 3/4" thick.
Dust chicken breast pieces with salt, pepper and garlic powder.
Sprinkle and press coconut flakes into the chicken pieces to create a crust.
Place in air fryer at 400 F for 15 minutes. Flip chicken pieces after first 10 minutes of cooking.
Cooking healthy but still not seeing results? Join our Flexible Dieting Crash Course to gain a solid understanding of the basics of nutrition and how to use that knowledge to finally reach your goals.
And if you decide to join WAG's nutrition program at any time during or after the course, we'll apply the price you pay for this course to the cost of your membership! Learn more and sign up here.
Recent Posts: