Calories
312
Fat
4 g
Carbs
45 g
Protein
24 g
Serves
1
56 g of fat-free cream cheese
22 g of Quaker oat flour
56 g of egg whites
30 g of raw blueberries
14 g of Whole Foods Fit Protein Vanilla Cinnamon
30 ml of unsweetened vanilla almond coconut milk
17 g of brown rice flour
Pinch of baking powder
Share:
Tags: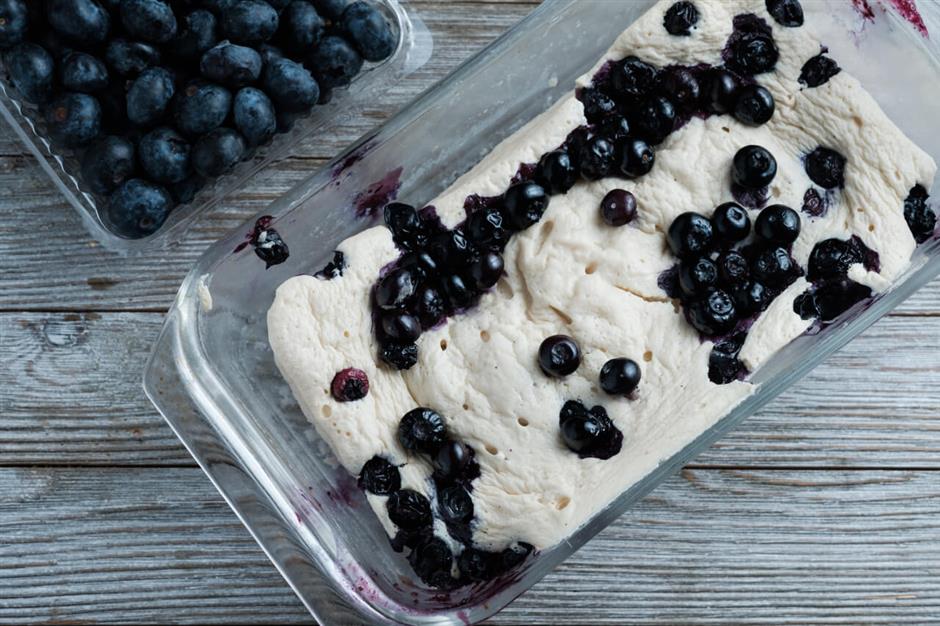 Looking to stick to the macros your WAG Coach assigned but also craving a baked treat? This blueberry bread is low in fat, high in protein and ready in 8 minutes!
Instructions
Mix all ingredients (except blueberries) in a small bowl.
Place mixture in a small rectangular (4x6 inch) glass Pyrex dish.
Add blueberries on top and microwave for 8 minutes.
We know you're going to want to take a bite the second your microwave signals your bread is ready, but be careful! Remove your dish carefully and let it cool before digging in. Top with your favorite nut butter or macro-friendly spread for some extra flavors if your macros allow!
Recent Posts: